TRAIN WITH ME:Today`s Full Workout Routine Video and Workout Plan!!Let`s start moving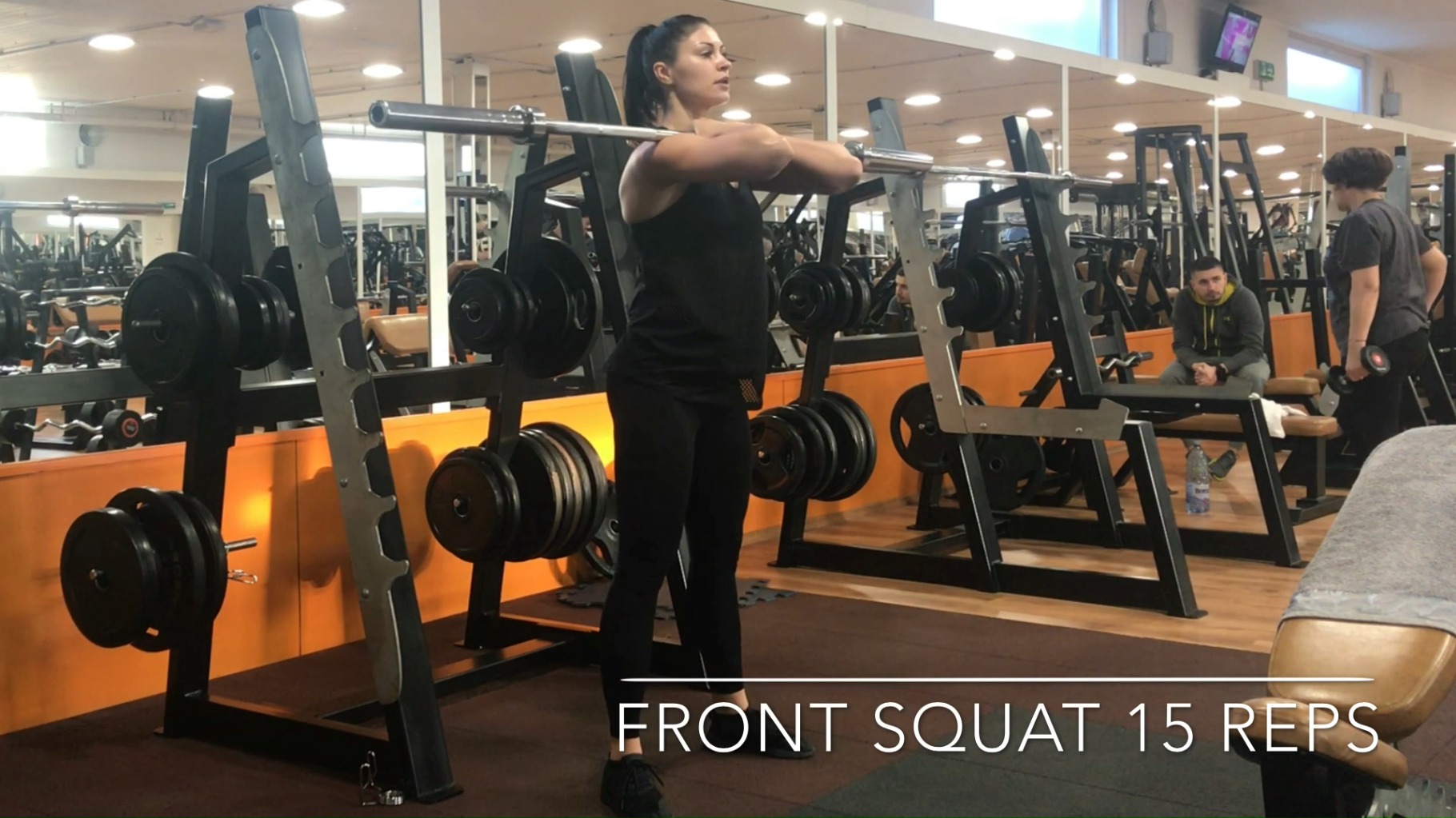 Monday is my favorite day because it gives me a sense of a new start so I always get up and go to the gym.Usually when I don`t workout on monday I have an overall bad week regarding my enthusiasm for going to the gym and get it done.
    And of course,Monday is one of the busiest days of the week so I`m going to keep this post short and give you  the workout plan,so you can too start your week strong.I will take this opportunity and appologize if my posts aren`t to long,but the purpose of this TRAIN WITH ME posts is to give you something to work with if you decide to hit the gym.
Let`s get started!!:)
  THE WORKOUT
TRISET 1 (3 sets)
Cable Reverse Rows 15 reps
Incline Push-ups 15 reps
Jumping Lunges into Step-ups Combo 12 reps
TRISET 2 ( 3 sets)
One Arm Dumbell Row 15 reps/arm
Plate Lateral Raise from Lunge 12 reps/leg
Plate Front Push 15 reps
TRISET 3 (3 sets)
Incline Dumbell Chest Press 15 reps
Barbell Curls into Shoulder Press 12 reps
Front Squat 15 reps
ONE TIME AB CIRCUIT (this means you will only perform these exercises once ,take 30 sec break between them)
Decline Bench Crunch 40 reps
Straight Leg Bicycles 40 reps
One Leg Weighted Crunch 40 reps
Legs UP Cruches 40 reps
  I highly recommend for you to watch the DTube video by clicking the picture above to see how the exercises are done.
  I wish you an amazing week!
    KISSES
---
▶️ DTube
▶️ IPFS