TRAIN WITH ME: Leg Workout Of The Week!Full Routine/DTube Video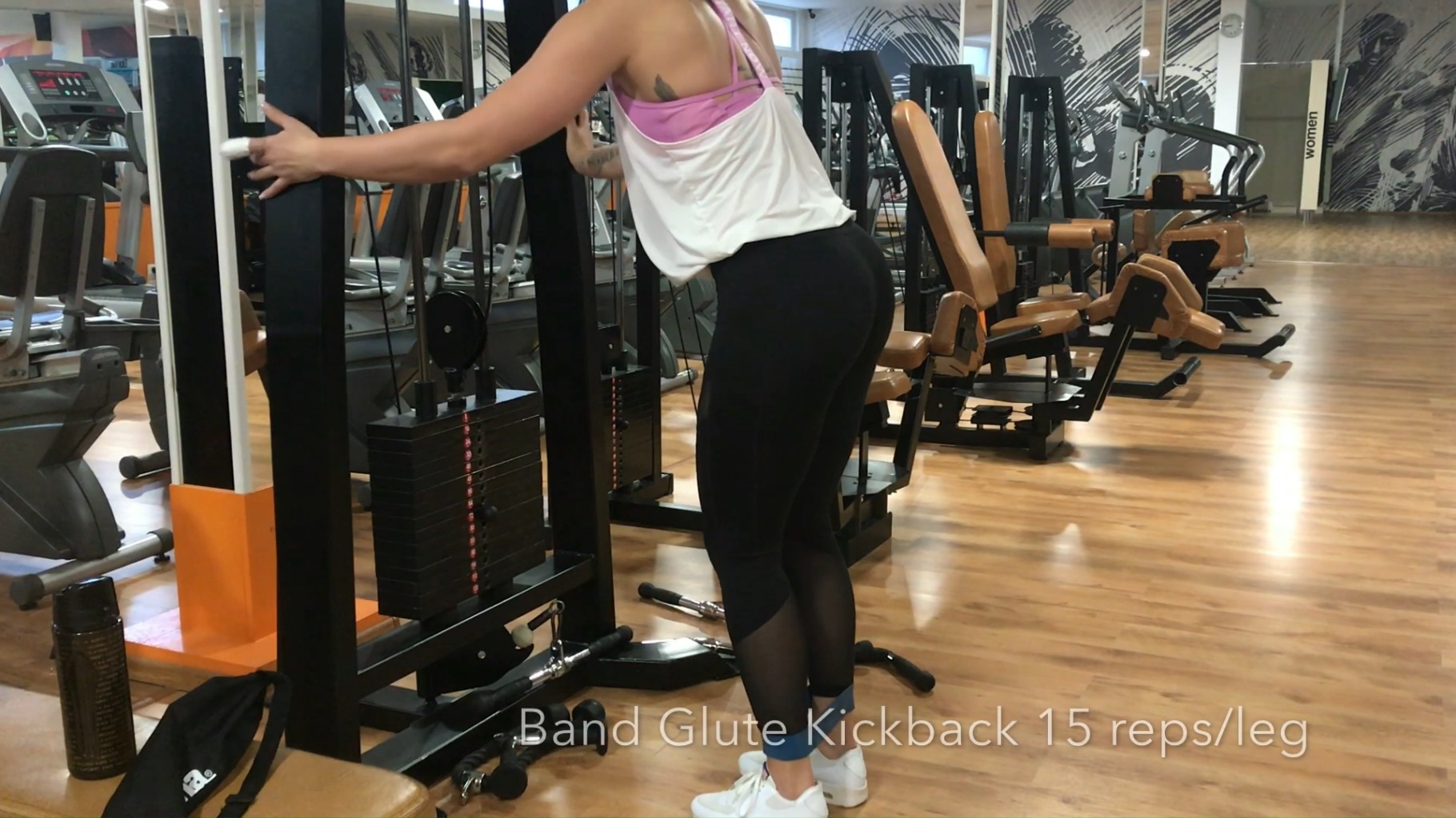 This week`s leg workout was specifically created not to put pressure on my finger.So,you will not see me holding weights in my hands but I guarantee that this workout is a killer.
   I always think you have to work with what you have,without excuses.As long as you personalize your training you can get away with anything.My workouts do not have to be done exactly,but they can be a guide to creating your own workout,feel free to change anything for the level you are at or for any issues you may have at this time.The most important thing is to start somewhere and persevere until you reach your goal.
THE WORKOUT 
SUPERSET 1  (3 sets)
Bench Squats 8 reps (I usually use bench squats when I want to squat more weight but I don`t want to put to much pressure on my knees and back)
Single Leg Hip Thrust 15 reps/leg
SUPERSET 2  (3 sets)
Single Leg Side Press 12 reps/leg
Lateral Band Walk 20 reps/each side
SUPERSET 3  (3 sets)
Leg Extension with 3 sec pause 12 reps (at the top of each rep squeeze and hold for 3 sec,don`t hurry)
Band Walking Lunge with Back Leg Lift 10 reps/leg
SUPERSET 4  (3 sets)
Single Leg Lying Leg Curl 12 reps/leg
Band Glute Kickback 15 reps/leg
Hip Abduction Machine  4 sets of 20 reps
Seated Calf Raises  4 sets of 20 reps
I hope you will find this post/DTube video useful and take care of yourself!
Kisses
---
▶️ DTube
▶️ IPFS