Workout for beginners
Hello everyone it's been a few day. I've been battling the flu for almost a week but I'm feeling better now. Ok now for the workout.
This workout is for a person that's just started working out. **Before you start any workout program consult your primary care physician. ** This workout routine is for 4-8 weeks depending on on your
previous fitness experience and level.
This workout is starting off with 1-3 working set(1-3 set of 10-15) depending on your fitness level for the first 2 weeks but increase your cardio by 4 minutes every week. Do this routine twice a week on nonconsecutive days.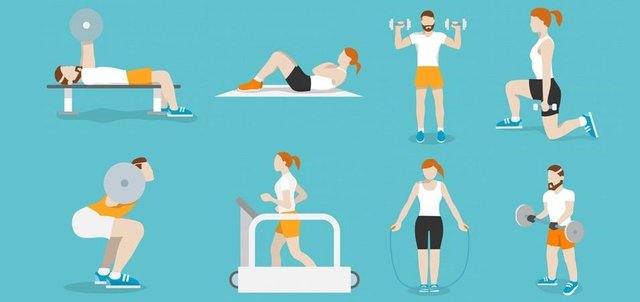 Workout
**(pick a weight that you can do for 10-15 reps) **
Warm up : 5 minutes on the elliptical treadmill or bike
Chest press
Wide grip Pull-down
Shoulder press machine
Dumbbell lateral raise*
Curl machine*
V-grip tricep push-down*
Leg press
Leg extensions*
Seated leg curl*
standing calf raise*
Crunches
Cardio (10-20 minutes)
Cool down (3-5 minutes)
Stretch (5-10 minutes)
The (*) are optional if you have enough time.
Thanks for stopping by. Take care and stay healthy ;)