FlipNpik - Blockchain technology for small and medium business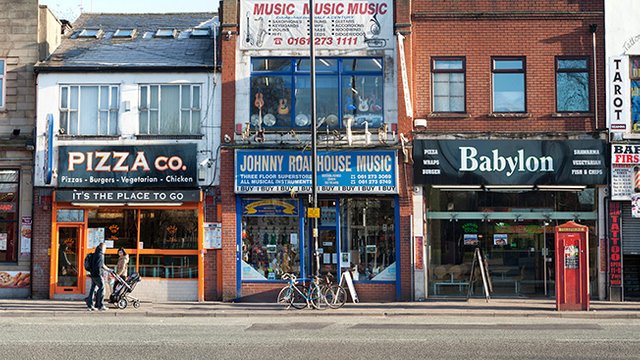 The idea to create a blockchain application for entrepreneurs working with customers is implemented in the new FlipNpik project. In most countries, it is small and medium-sized businesses that are the basis of GNP, creating a huge network of supplies and communications both domestic and foreign turnover. This sphere of life is least implemented in blockchain technologies, despite the importance of this industry.   
  The FlipNpik platform offers to combine all small and medium business, creating a platform that allows them to interact with their customers and get feedback from them. The basic principle of operation is that users will be able to evaluate each element of the enterprise, from the service to the quality of the products offered. For this, the user will receive a bonus in the form of project tokens, and business representatives will receive honest feedback and will be able to analyze the market in order to enter the leading positions. For reposts, likes, inviting friends — in a word, for any activity — users are awarded bonuses in the form of FNP tokens. It becomes profitable for customers to spread information about the store or institution, thus attracting the attention of other customers. Earned tokens can be exchanged for discounts in stores, transferred to another cryptocurrency or withdrawn to Fiat.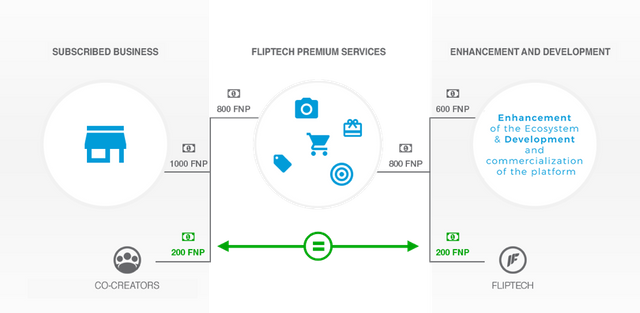 Token features   
The FNP token is based on the Ethereum blockchain, it will be sold on the presale from July to August 2018 and on the ICO in September-October 2018. The cost of 1 FNP = 0,0002857 ETH = 0,10 Euro. A total of 1 billion tokens will be issued: 425 million during the pre-sale and ICO period, then another 575 million will be released within four years. Thus, a stable growth of the token price will be maintained, with the possibility of attracting new participants.  
  Team   
The development team is represented by crypto enthusiasts, programmers and successful businessmen, detailed information about all participants is available on Linkedin. Each project participant has experience in their field and complements the team, creating a beautiful, fully developed team.  

  Conclusion   
The project impresses with its transparency, accessibility, and at the same time — simplicity. The use of a decentralized platform allows to maintain the existence of an ecosystem in which consumers and business representatives exist in symbiosis. A competent economic policy pursued by the developers will ensure a stable growth in the value of the token. The platform is already in use in some Canadian cities, such as Montreal. This city is full of small shops and cafes, which perfect for the project to start with.  

References  
Web Page:  https://flipnpik.io/   
WhitePaper:  https://flipnpik.io/wp-content/uploads/2018/06/2018_FNP_WP_EN_VP_07-1.pdf   
Twitter:  https://twitter.com/FlipNpik  
Telegram:  https://t.me/flipnpikico
BTT Bounty: https://bitcointalk.org/index.php?topic=3412954.0
BTT ANN:  https://bitcointalk.org/index.php?topic=3405728.0   
Author: https://bitcointalk.org/index.php?action=profile;u=1143460