Rose Petals for Days
Dead-Heading with Benefits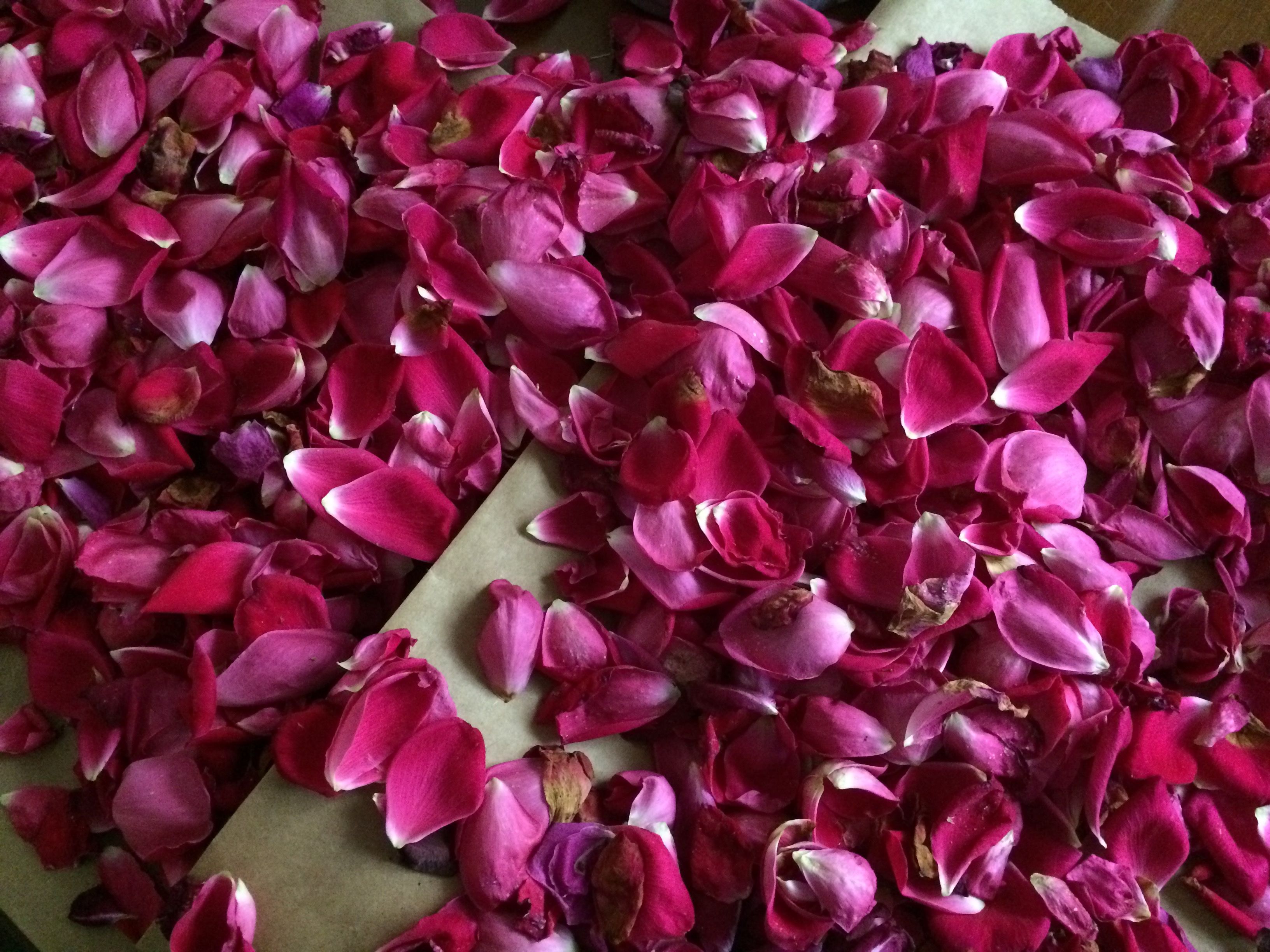 I'd always thought roses were high-maintenance flowers that required delicate care. You know, picture some fancy guy in a tuxedo snipping here and there, making practically imperceivable changes to the plant?
Turns out, it's more about nudging the natural cycle.
I've been dead-heading the rose bushes for the past month. Just a couple of times a week. It's practically therapeutic.
But other than standing there looking gorgeous...
I was looking for something ELSE these beauties could do. We don't typically cut the blooms off to stick in a vase. I enjoy them more when I get to look outside and see a wall of beautiful roses.
Turns out, there's a stage between blooming and death that's kind of cool, too. If you've ever gotten a dozen roses and bumped into one about a week or so in, you know what happens. The petals fall off, fluttering to the floor. Whatever held them in place before is gone, and it doesn't take much force at all to detach the petals.
So, I added this "chore" to the gardening list.
Armed with a paper bag and my snippers, I went out to see how many petals I could collect. After gathering about 4 cups of petals, I came back around and snipped the dead heads off.
Now I've got these petals drying in a spare room (where the dogs can't get them!). Some folks would throw rose petals into a bath, like in the movies. The challenge here is that it's hard to get them not to go down the drain, the way our tub is... and they make a mess! My plan is to make bath bombs with some of them... but I'm wondering:
What would YOU do with oodles of dried rose petals?