Celebrating the rain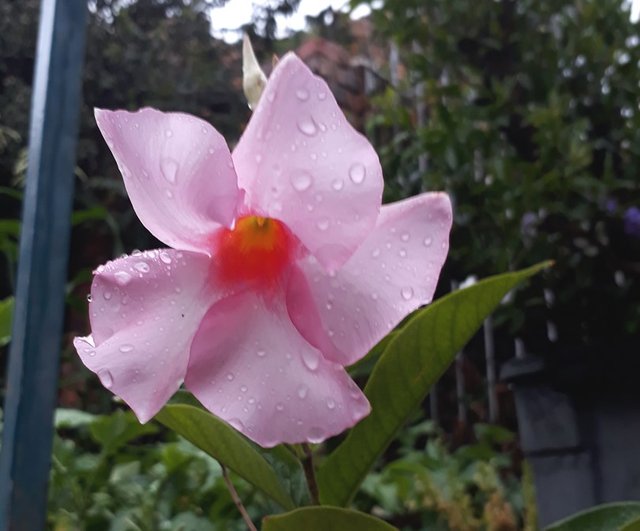 Dipladenia, a South American trumpet vine
After weeks of heatwaves, we finally got our first real rains for the summer although of course now our national power grid is on the verge of collapse because the coal that fires the plants is all wet and we are facing another round of rolling blackouts....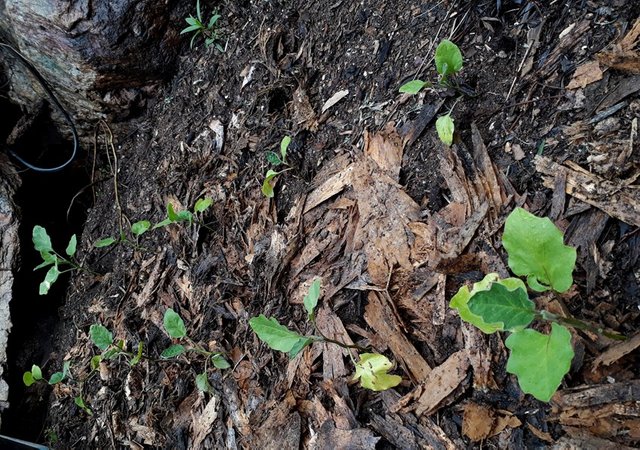 I was waiting impatiently for the rains, to plant out my brinjal seedlings. Although they recovered well from being separated, they need time for their root systems to re-establish and a week of rainy weather will make this transition into the garden much easier.
I was in the supermarket the other day and I noticed that they were selling Amadumbe, aka Taro potatoes that are sprouting so I bought a few to pop into the garden. It's a little sunny and dry here, they prefer the tropics but I will see if they manage.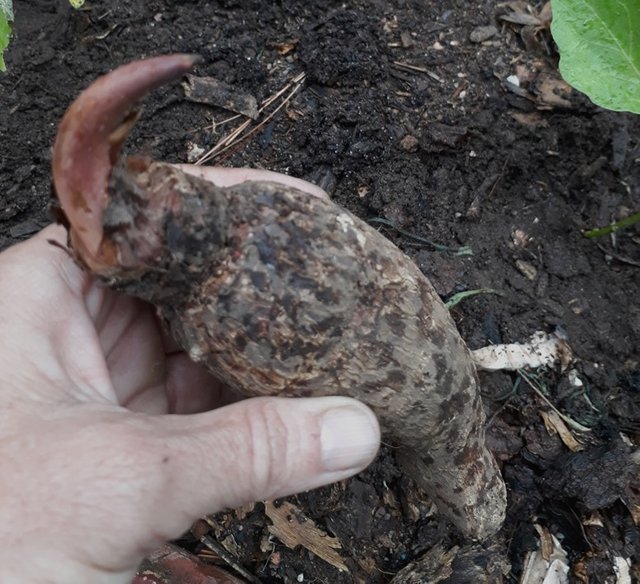 Just to upset @blacklux, here are some more pink flowers that I bought to go in the new garden outside the cottage that I am renovating. Some type of pelargonium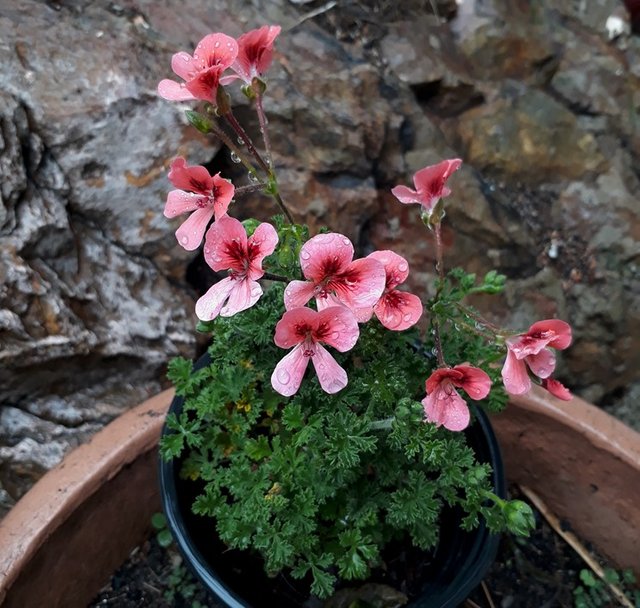 talking of renovating, I left some chipboard outside in the rain and now it has sprouted orange mould. I don't know what it is but I think it counts for #fungifriday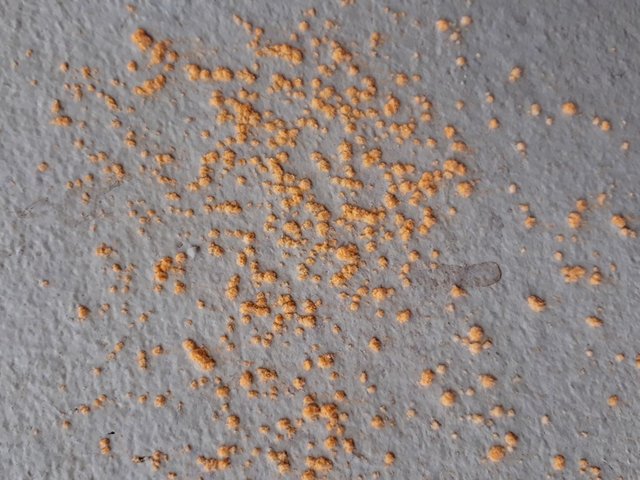 Finally, I leave you with a tiny baby locust that I found lurking on the roses the other day. Although they are pests, the only creatures that I actively exterminate in the garden are snails and slugs