SUP Foiling - flat water -1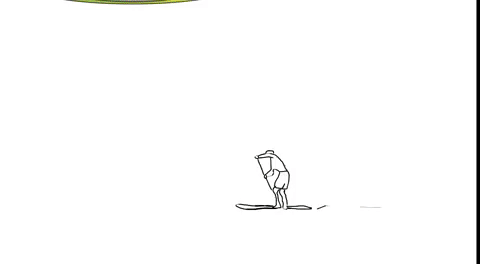 When I want to learn a new movement, I sometimes like to create some drawing or animations to help me visualise and understand it.
I made this based on a video I saw on You Tube by Eric Terrien.
Here he explains how he does it.
My first SUP foil will not arrive until October so I have time to train on regular and Race Stand Up Paddle Boards at my families shop and Watersports club near Pattaya in Thailand.
There are few waves and no swell where we are, only wind chop. I can still practice though, so that when I do find some wave or swell action, I won't waste as much time learning or get tired so fast.
I am only 47 and stay in good shape on a full carnivore diet, so I can still maintain ambitious movement goals.