ADSactly Food - 🍛Beef and Ale Stew🍛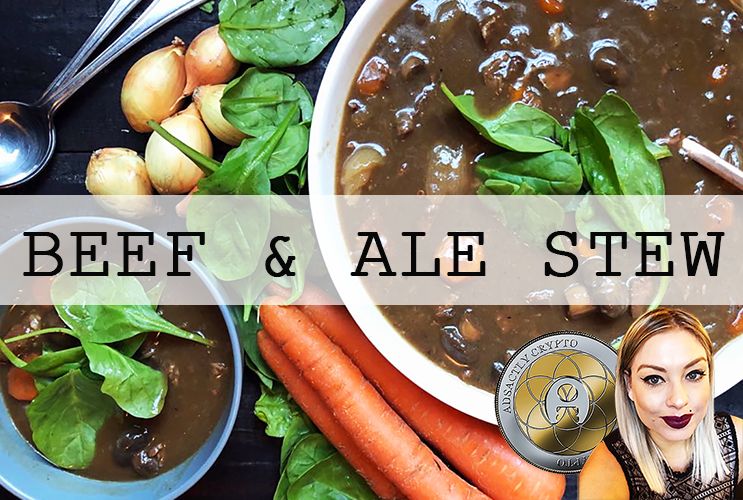 Here in Cape Town, things are cooling down somewhat. Autumn is here, and Winter is definitely coming. Cape Town is a beautiful place in Winter. The trees lose their leaves, and the mountain looks grey and crisp. Wood smoke fills the air, and I start to layer scarves, coats and boots. Whenever the mercury starts to drop, I start to dream up warm, hearty stews, soups and curries.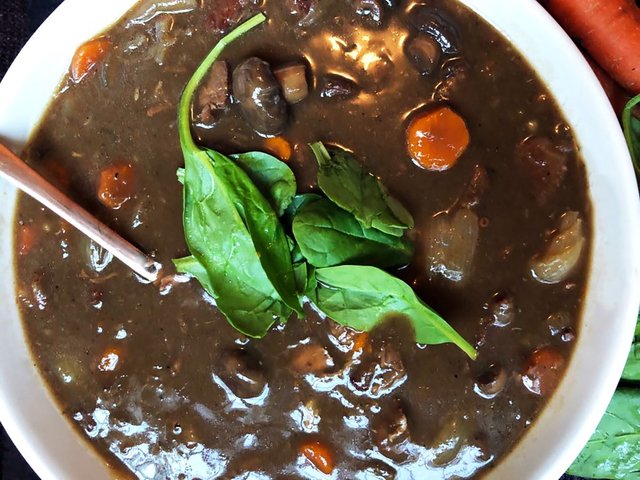 This Beef and Ale Stew is a recipe I learnt from the matriarchal queen of the kitchen, Mary Berry. Growing up in South Africa, with an English ancestry, it was pretty common to put beer in most of our food. My mom has a fabulous beer chicken recipe, and my dad is known for his beer bread. Up until last winter, I had never actually tasted nor cooked a recipe with ale in. Guinness? Sure. But ale? This was something new.
Sometime last year I had a massive case of the flu, and was stuck at home in bed. I wanted something warm, comforting and beefy. I had been watching Mary Berry on repeat, and it was then that I saw this Beef and Ale Stew for the first time. I was intrigued. I set to texting the husband to buy all the needed groceries, and made it that very night. IT WAS HEAVENLY!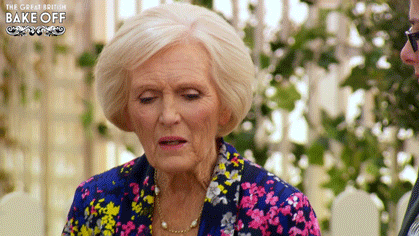 So, before I share the recipe with you, let me tell you a little about where the humble stew comes from. I always find that to understand anything in life, it is important to know the history.
THE HISTORY OF THE HUMBLE STEW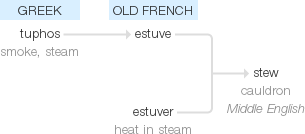 Middle English (in the sense 'cauldron'): from Old French estuve (related to estuver 'heat in steam'), probably based on Greek tuphos 'smoke, steam'. Sense 1 of the noun (mid 18th century) is directly from the verb (dating from late Middle English).
Source
Stews have been eaten since the beginning of time. In 4th century Scythia (modern day Eastern Europe) the Scythians actually would put the stripped meat of the animal into the rubbery stomach along with water, and boil the meat that way. We've definitely come a long way since then!
The Bible mentions a lentil stew in Genesis, with Esau and Jacob trading their father's dowry for a lentil stew.
Later on, in 14th century France, one of the oldest French cooking books, Le Viandier, lists different types of ragout.
---
Every country or culture has their own type of stew, and to me, a traditional stew can tell so much about it's country and its history with its flavours and ingredients.
Take for example, the traditional Tex-Mex Chili con Carne, which was created in pre-war Texas and served in traditional "chili parlours". These chili parlours became popular after chili became available in a powder form in 1904. This stew is such an integral piece of American history, that most families have their own version of their secret chili.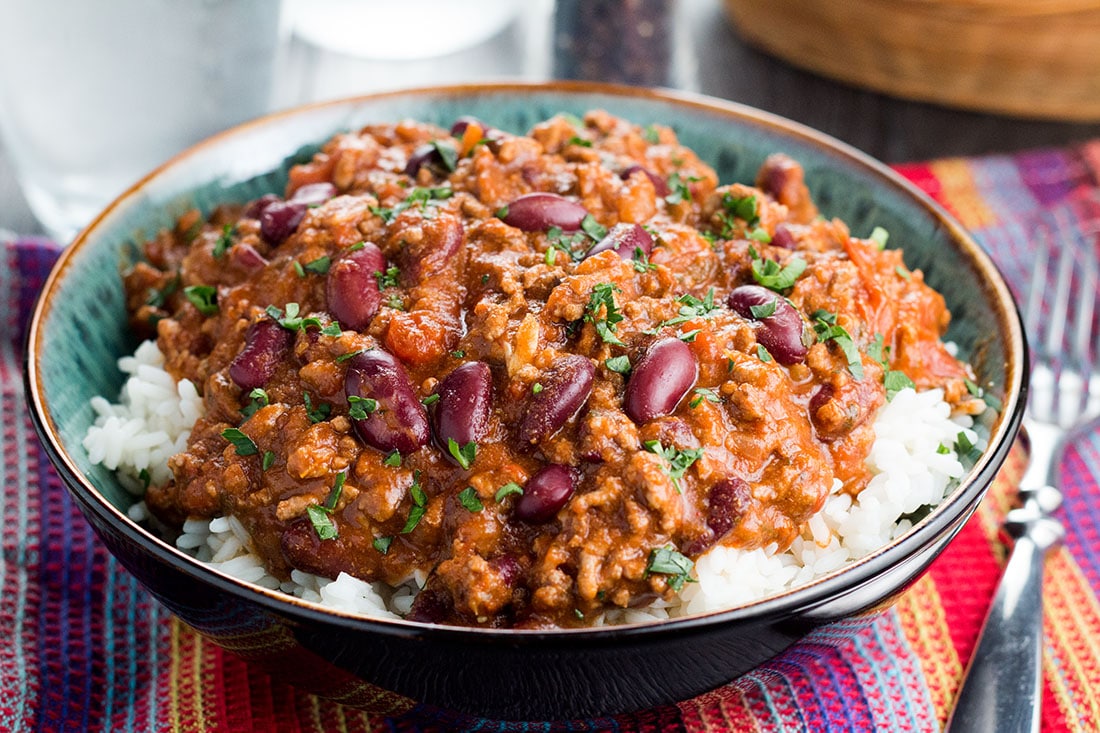 Traditional Chili Con Carne - Source
After making this recipe a few times, I have made a few adjustments. It is the most comforting, robust flavour. A pale ale is somewhere between a dark Guinness and a lighter lager, and gives the recipe a round maltiness that is just to die for.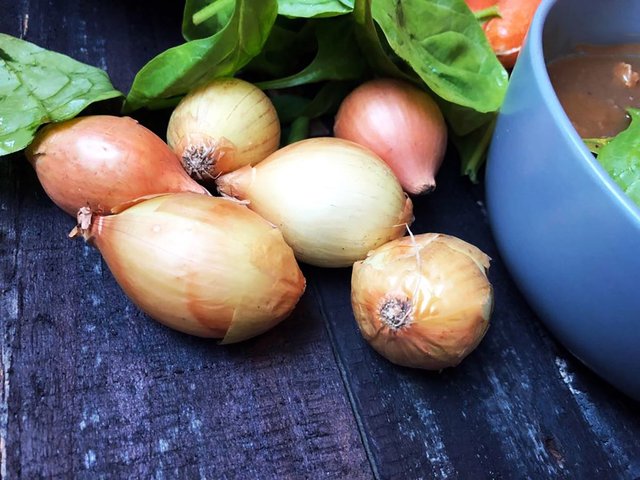 INGREDIENTS
1kg braising beef, cut into cubes
250g shallots, halved
4 large carrots, cut into thin rounds
250g mushrooms, whole
50g flour
600ml pale ale
150ml liquid beef stock
3 T onion jam
2 T Worcestershire sauce
3 bay leaves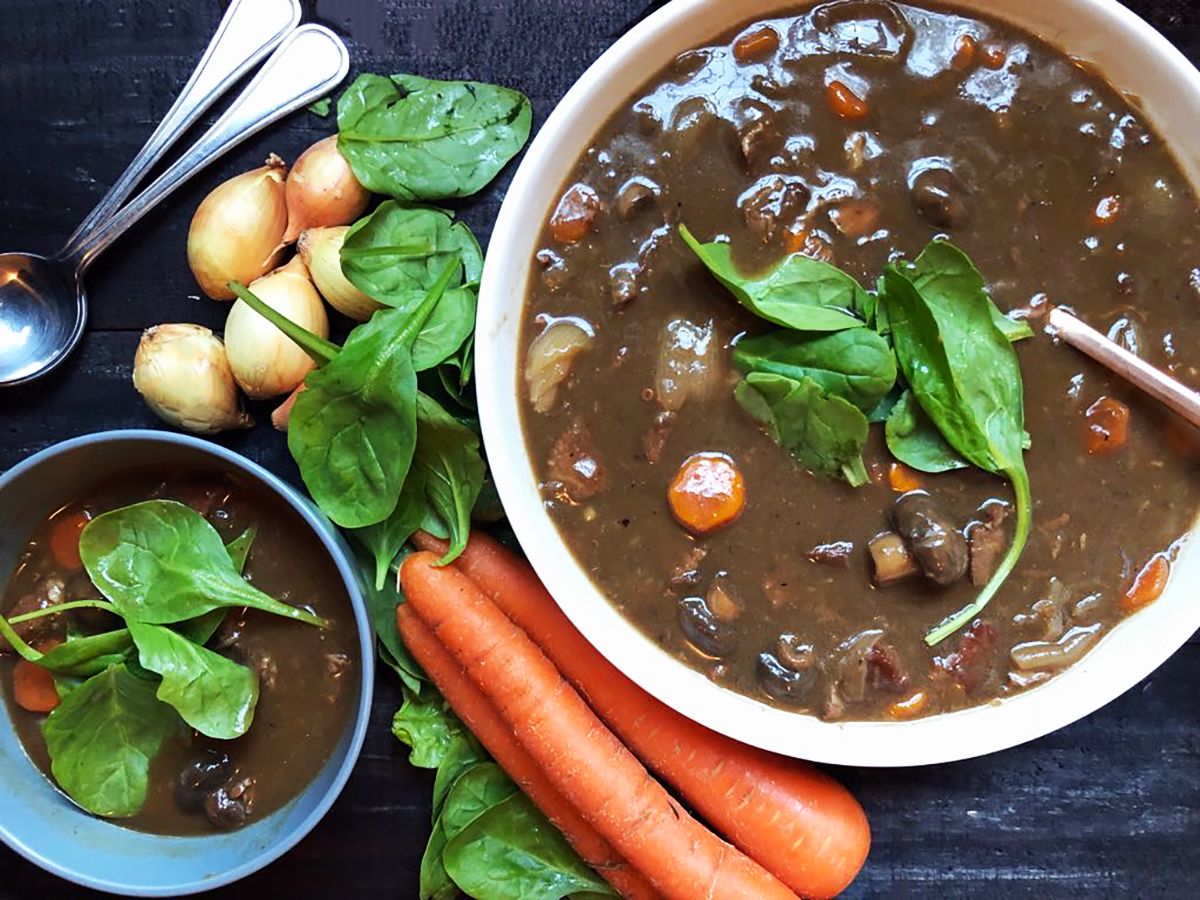 METHOD
Mary Berry serves her stew with dumplings, but I prefer to make some buttery polenta instead. This can be done in the oven for about two hours, as per Mary's recipe, but I prefer to cook low and slow overnight in a slow cooker.
Heat a large pot with a tablespoon of olive oil and fry the beef in batches. The key here is to have space for the beef to breathe, do not crowd the pan. Once the beef is browned, remove from the pan and set aside. Add another tablespoon of oil and add the carrots, shallots and whole mushrooms. Fry for a few minutes.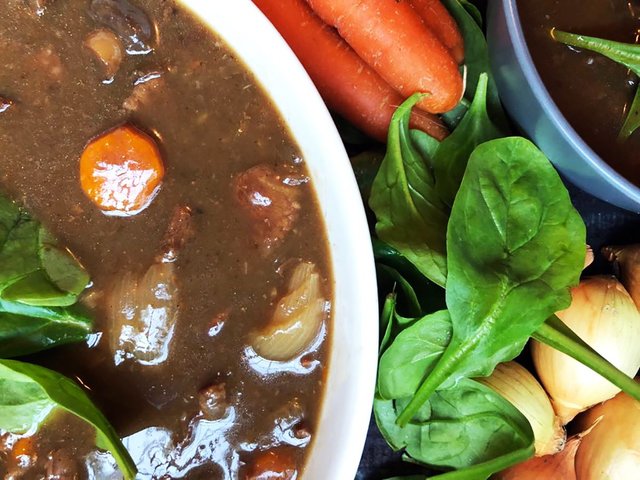 In the meantime, add the flour into a small bowl, and pour in a small bit of beer to create a paste. Once you have made the paste, slowly add the rest of the ale.
Next, add the beef back to the pot, and pour in the ale mixture. Stir the mixture until thickened. Add the onion jam.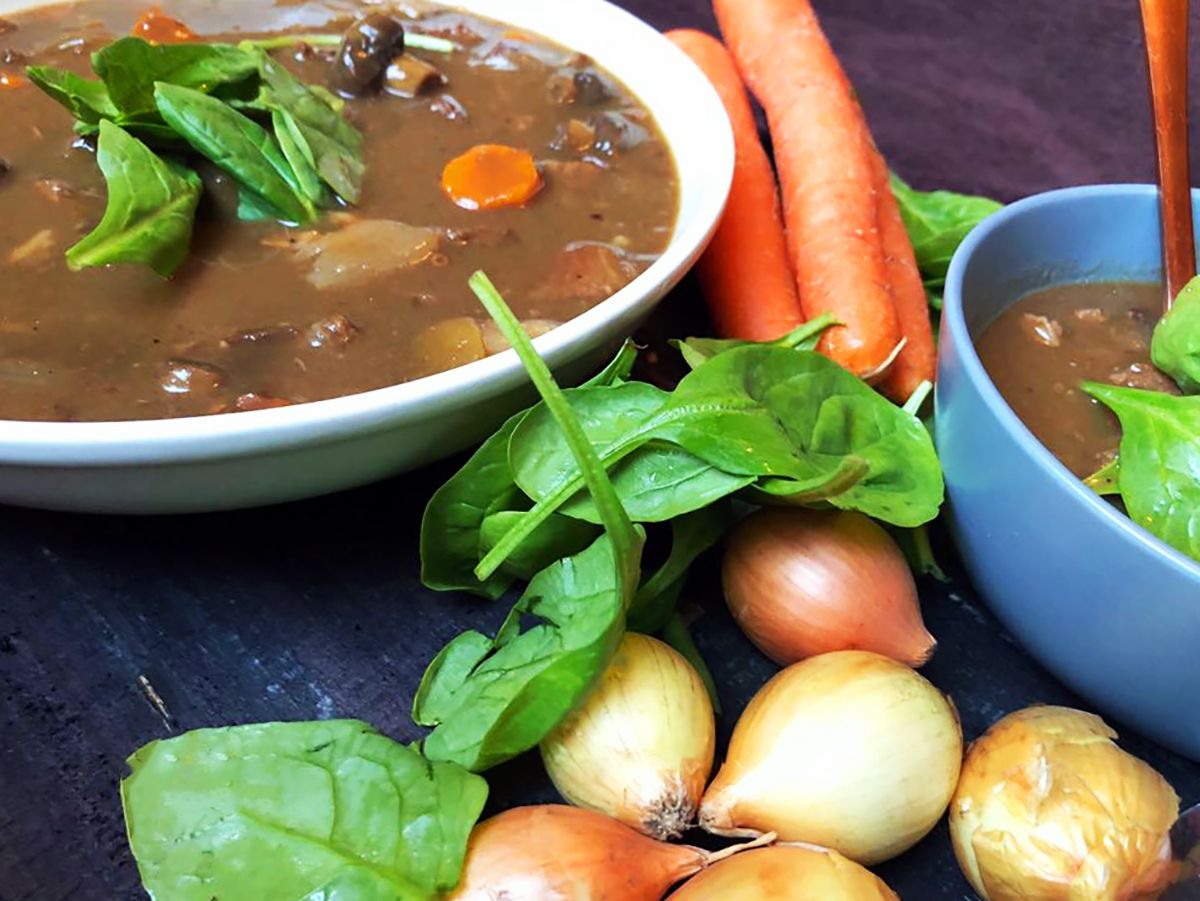 Quick Tip: If you don't have onion jam, finely slice an onion into rings, and saute lightly on a low heat with a dash of salt, lid on, until caramelised. This is how you make onion jam!
Add the Worcestershire sauce and bay leaves and cook for a further five minutes.
Transfer to your slow cooker, and cook for between six to eight hours on low, until the meat is tender and the onions start to fall apart.
The whole mushrooms soak up the dark ale flavour and the onions add the most amazing caramel flavour. Serve with rice or polenta, and try not to eat the entire pot in one sitting!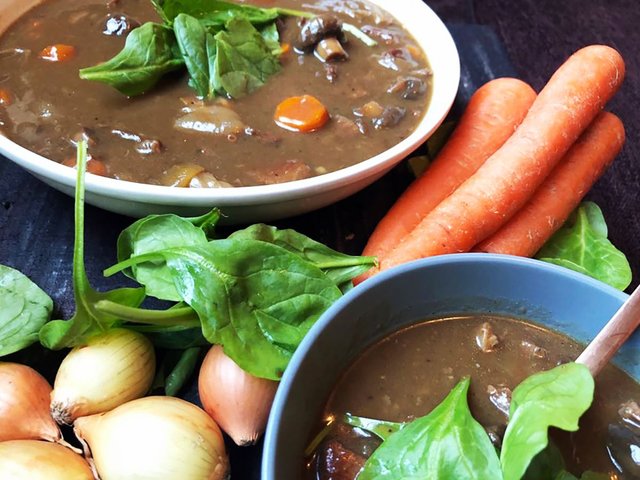 I hope you have enjoyed cooking along with me. I can't wait to hear your comments and thoughts.

Please consider voting for @adsactly-witness as a witness. To read what we are all about - click here

Click on the coin to join our Discord Chat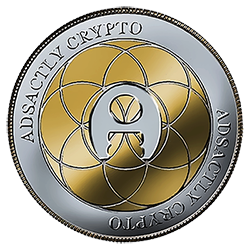 ---