ADSactly Food - Traditional South African Milktart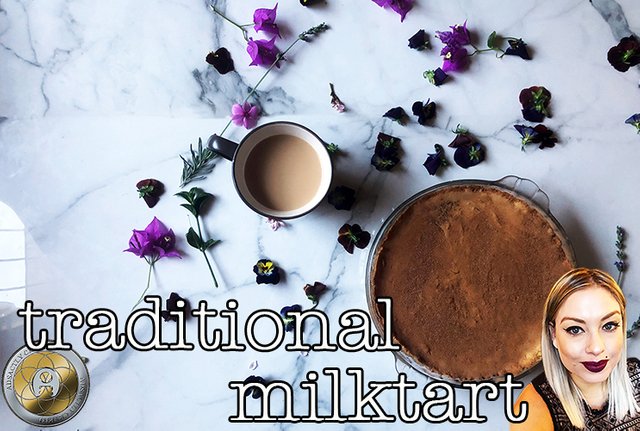 Milktart, or Melktert, as it is better known, is the quintessential South African dessert. It is served at most afternoon teas, kids birthdays or just for coffee at home. It is s ingrained in our culture that we have National Milk Tart Day, ion the 27th February every year.
Growing up, I would visit my grandmother and great-grandmother, fondly known as Ouma, most Friday's for afternoon tea. We would always have strong Rooibos tea with honey and milk, and melktert or crunchies (a type of oat cookie). We would sit and page through Huisgenoot (an Afrikaans magazine) and talk about the celebrities and silly articles the mag published. Sometimes we would watch Noot vir Noot (a terrible kind of sing-along TV show) and laugh at the presenter's bad hair.
These are the memories that come to mind when I think of melktert. Fond, vivid memories that will always sit right in the most tender part of my heart. I will always remember my Ouma sitting in her favourite chair, drinking out of her old brown stoneware mug.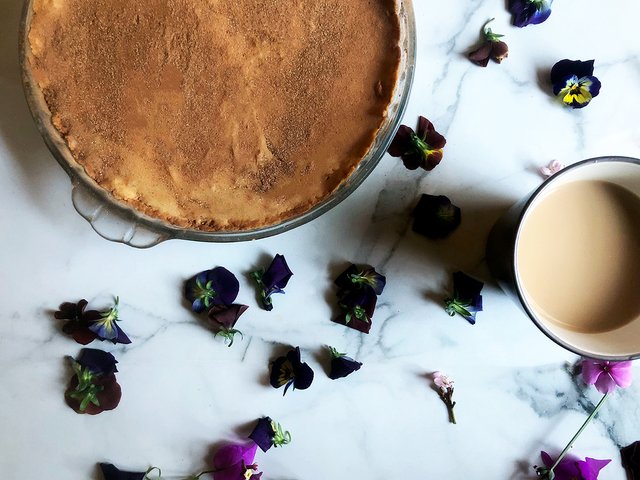 Milk tart is a sort of custard tart, set in a sweet pastry shell. It has a wonderfully aromatic vanilla and cinnamon scent, and when it is cooking, the entire house smells divine.
It speaks so much of the era it was developed in - the 50's - simple ingredients, like milk, butter and flour, to create a comforting and homely dish. Nothing fancy, people didn't have the fanjangled ingredients we have today. I can just hear my Nan grumbling something about fanjangled fancy equipment.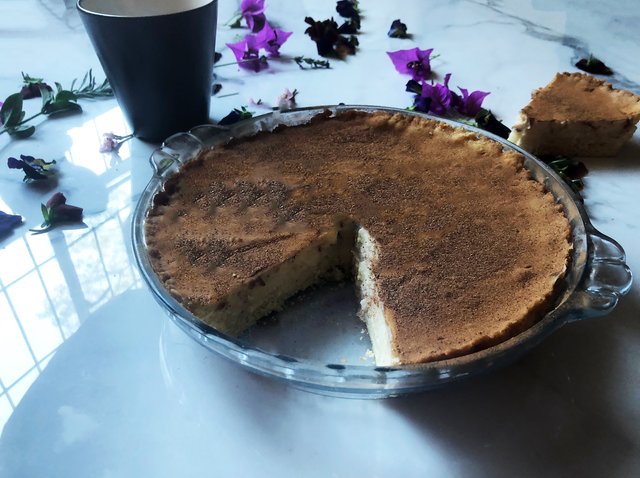 Milk tart was introduced to our culture by the Dutch settlers, who were predominantly dairy farmers. It is thought to originate from the recipe Mattentaart which was published in Thomas Van der Noort's book, "Een notabel boexcken van cokeryen" or A Notable Book on Cookery. So you can see, our heritage is very multicultural here in SA.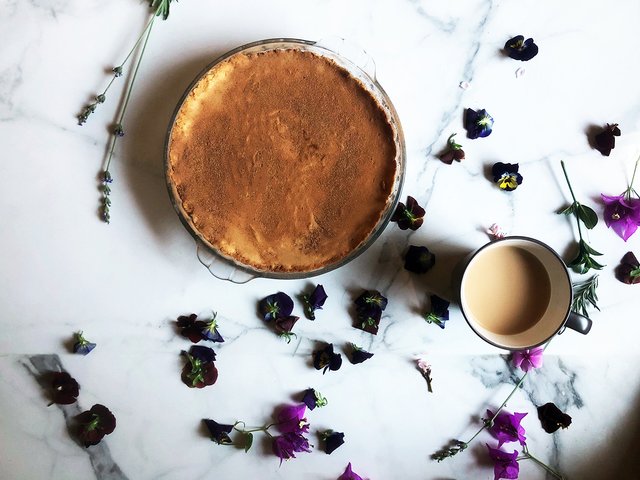 The recipe itself is very simple, and it does not take much or long to make.
INGREDIENTS
Shortcrust Pastry:
125g butter
½ cup brown sugar
1 egg
2 cups cake flour
2 t baking powder
Sprinkle of salt
Filling:
4 ½ cups full cream milk
2 ½ t cornflour
1 cup white sugar
3 eggs
Sprinkle of salt
2 ½ T cake flour
1 t vanilla essence
20g butter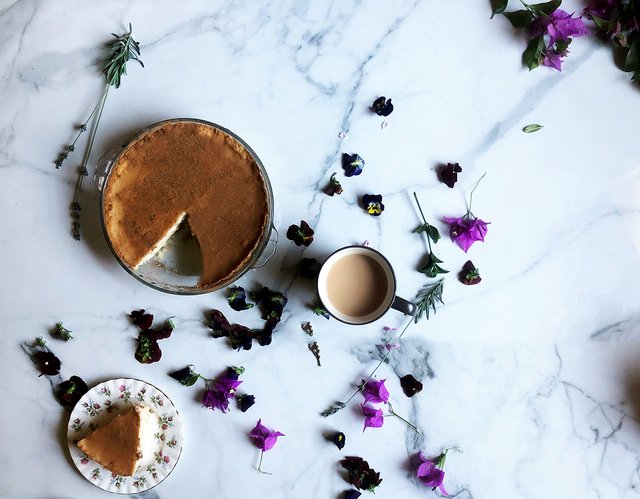 METHOD:
To make the pastry:
Preheat the oven to 180'C. In a large bowl, cream butter and sugar. Add the egg and beat vigourously.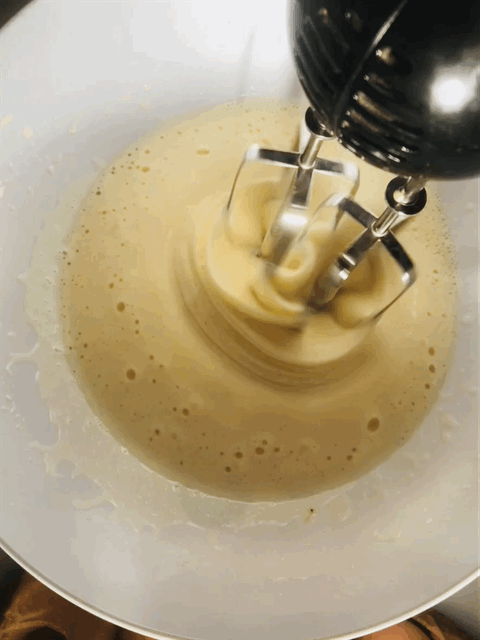 Add the flour, baking powder and mix to create a stiff dough.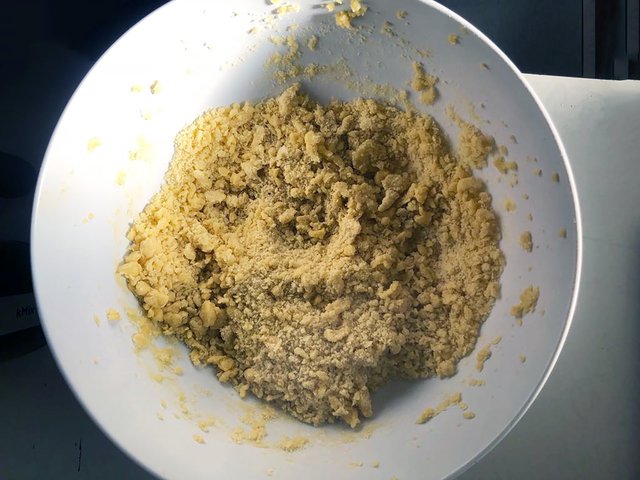 The recipe is enough for two shallow pies, or one large. Press the dough into a buttered pie dish and bake at 180°C until golden.
To make the filling:
In a large saucepan, bring the milk to a boil. While the milk is boiling, in a large bowl, beat the eggs until they are stiff. Add the white sugar, cake flour, cornflour and salt. Stir very well.
Carefully, pour the hot milk into the flour mixture and incorporate properly. Turn the heat down. Next, put the saucepan back on the hob, and stir slowly until mixture thickens. You want to be careful here, and not let the mixture heat up too quickly, and also take care to stir often with a whisk, preventing any lumps.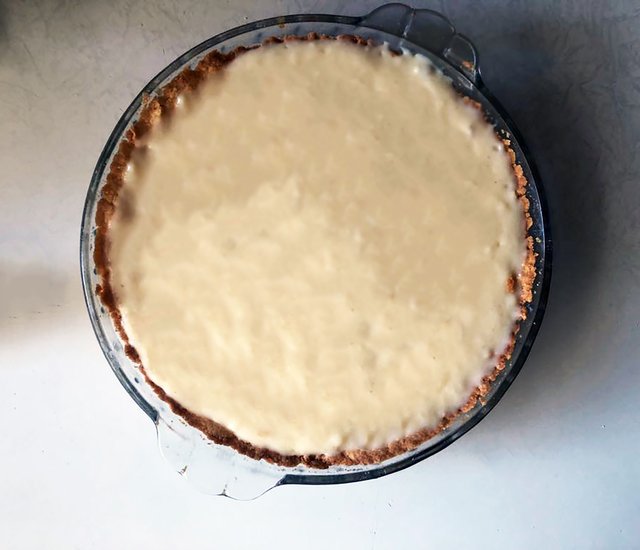 Once thickened, remove from the stove, and stir in the butter and vanilla essence. Let cool on the counter top until cool, and then transfer to your fridge.
Once cooled, sprinkle some cinnamon for decorative detail.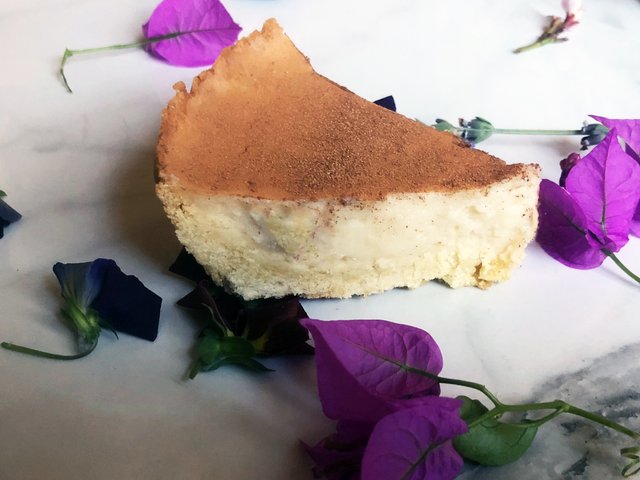 I hope you have enjoyed this recipe. It is super easy to make, and I encourage to go ahead and do just that! I'd love for you to taste some of my heritage!
Thanks for reading x

Please consider voting for @adsactly-witness as a witness. To read what we are all about - click here