APPLE CARAMEL LAVA CAKE
APPLE CARAMEL LAVA CAKE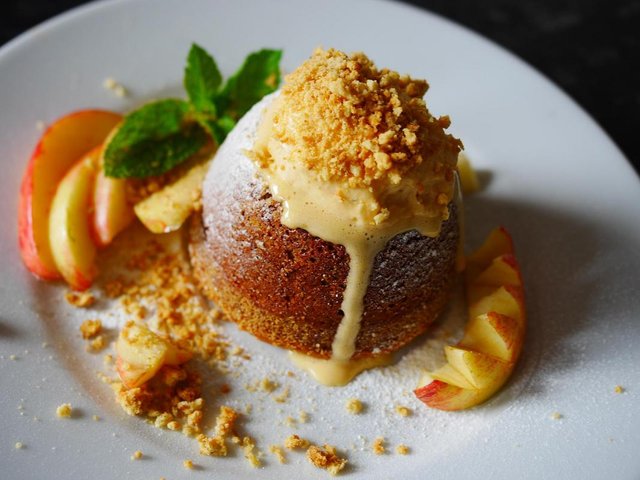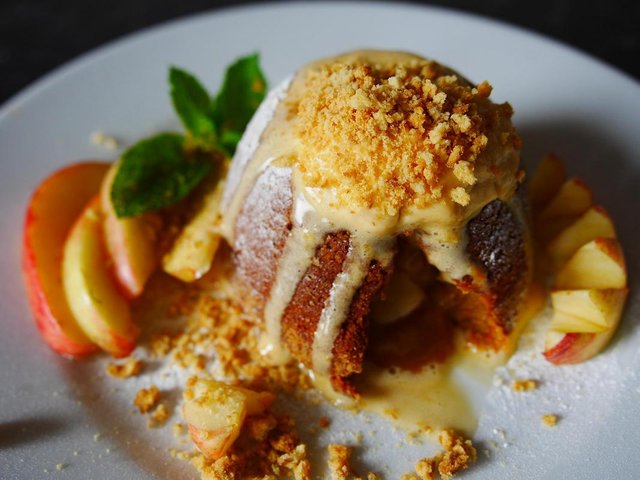 Apple Caramel Lava Cake is just a perfect autumn dessert. This warm, gooey caramel apple lava cake is a show stopper. More decadent than molten chocolate cake: one filled with warm caramel and spiced apples. 

This is my favourite apple caramel recipe. They are pretty quick to make and this recipe serves 3-4 people depending on your ramekins.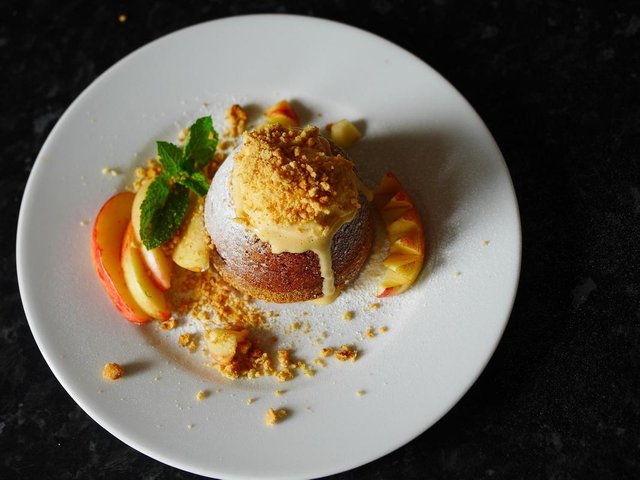 Ingredients
1 egg 
2 egg yolks
1-2 apples cut and cooked on low heat to create the apple mixture on top as well
1 tbsp brown sugar + 1 tbsp caster sugar , pinch of cinnamon, nutmeg and all spice
3 cups or 600 gr caramel ( or boil 1 can of condensed milk to make caramel)
4-6 tbsp flour 
Icing sugar
digestive biscuits to coat around the ramekins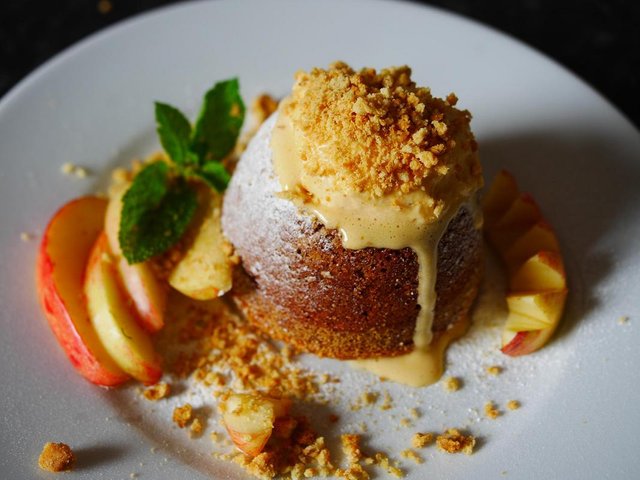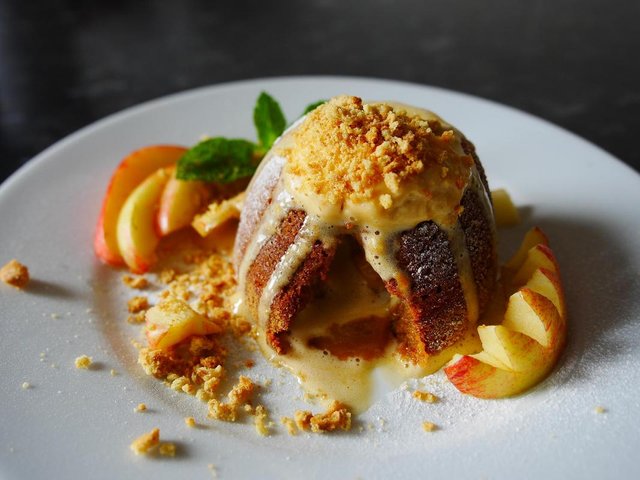 Directions
Step 1 : Preheat the oven at 200C or 400F.  Crush your biscuits in a plastic bag or use food processor. 
Step 2 : Using room temperature butter brush inside the individual moulds or ramekins. You can also use cooking spray. Add your crushed biscuits inside and coat the ramekins around.
Step 3 : Peel your apples and cut into small pieces. Add butter into your pan, then add your chopped apples, spices and sugar. Mix everything and cook on low heat for 5-8 min until soft. 
Step 4: In a stand mixer or by hand whisk the eggs until very fluffy and pale. This will take about 5-7 minutes. Add the caramel and continue whisking until it's fully incorporated. If you don't have store bought caramel, you can boil 1 can of condensed milk for 2-3 hours. 
Step 5 : Add the flour and stir by hand just until its incorporated. 
Step 6 : Pour the batter into the individual moulds, about 1/3, then add 1 tsp of your cooked apples and a little bit of caramel. Then add more of your batter to cover the ramekins. 
Step 7 : Place them in a baking pan and bake for 15-20 minutes or until the edges are baked but the centre is still very wobble.
Step 8 : Run a knife around the edges and un mould it warm. Serve immediately with icing sugar, berries, caramel whipped cream or ice cream. Enjoy!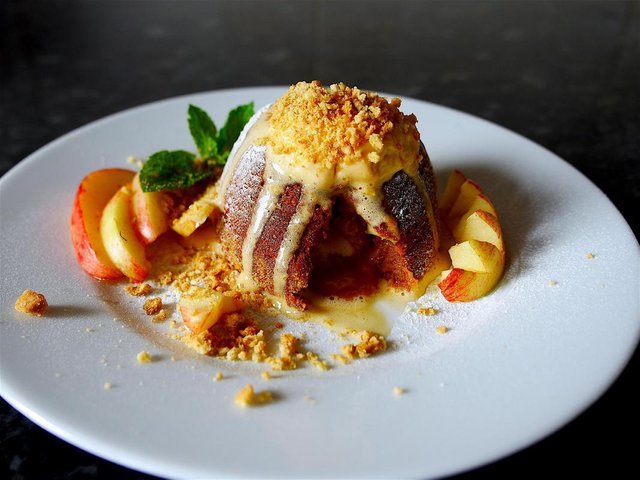 FOLLOW ME !
Facebook: https://www.facebook.com/AllasYummyFood
Instagram: http://instagram.com/allasyummyfood
Pinterest: http://gb.pinterest.com/allatinn/
Twitter: https://twitter.com/allasyummyfood
Google + : https://plus.google.com/+AllasYummyFood
Snapchat Code : allasyummyfood
All the photography is ORIGINAL AND MINE. 
Lots of love,
Alla xox