WATERMELON CUPCAKES RECIPE
WATERMELON CUPCAKES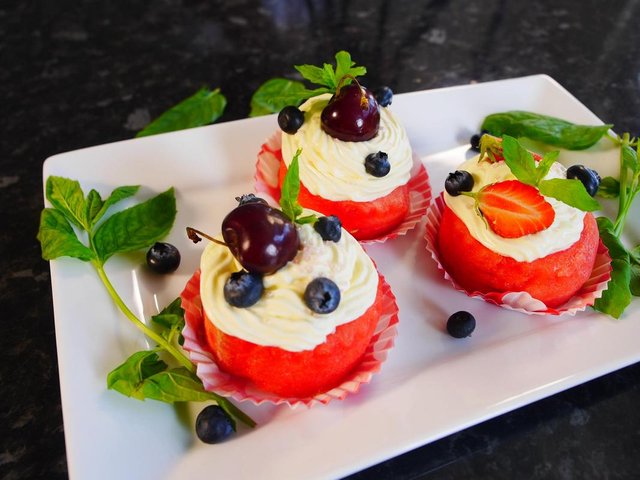 I love watermelon; it's big, juicy, and bright red. Watermelon is just one of those fruits you eat and can only think of happy thoughts. So I has a lot of happy thoughts when I created this watermelon cupcake. Sunshine... Happy faces... Friends.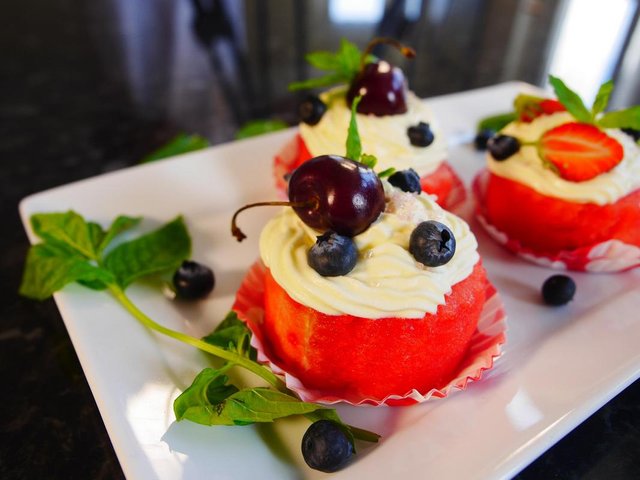 I just love how pretty the cupcakes turned out. And they were delicious too. Don't forget to pat the watermelon dry with the paper towels before adding the whipped cream to help it adhere. Enjoy!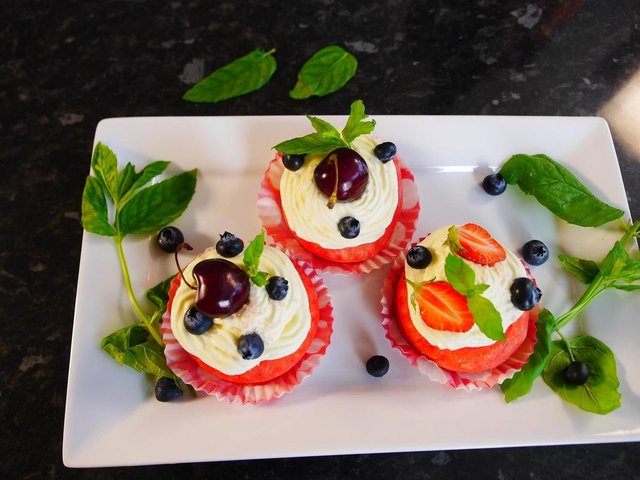 Ingredients 
1 medium watermelon without seeds

Berries ( to decorate, you can use strawberries, raspberries, blueberries)

150 ml of double cream - ( you can also use yogurt, coconut cream)

1 tsp of vanilla extract

Icing sugar 2-3 tbsp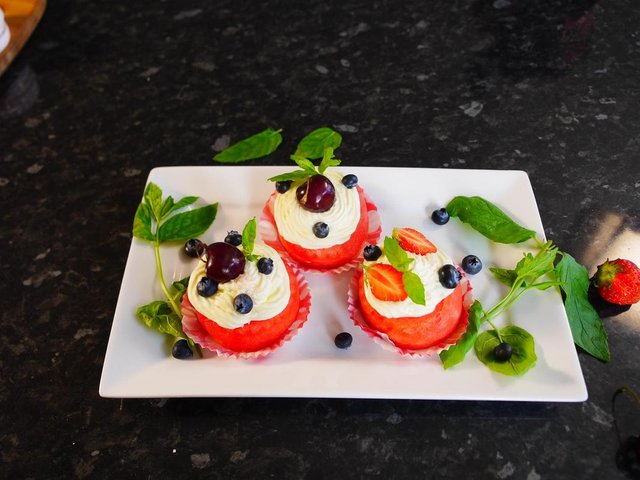 Directions 
Step 1 : Cut your watermelon into the cake shape. Use paper towels and get rid of any moisture. Use a cookie cutter and cut out desired shapes. 
Step 2 : Whip your cream to make it light and fluffy, add vanilla extract and icing sugar. 
Step 3 : Pipe your cream onto your watermelon cupcakes. 
Step 4 : Decorate with berries on top and serve!!!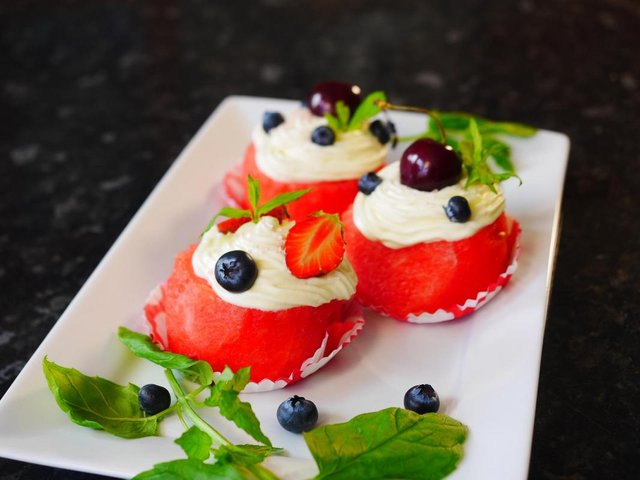 FOLLOW ME !
Facebook: https://www.facebook.com/AllasYummyFood
Instagram: http://instagram.com/allasyummyfood
Pinterest: http://gb.pinterest.com/allatinn/
Twitter: https://twitter.com/allasyummyfood
Google + : https://plus.google.com/+AllasYummyFood
Snapchat Code : allasyummyfood
All the photography is ORIGINAL AND MINE. 
Lots of love,
Alla xox