Mango salad recipe.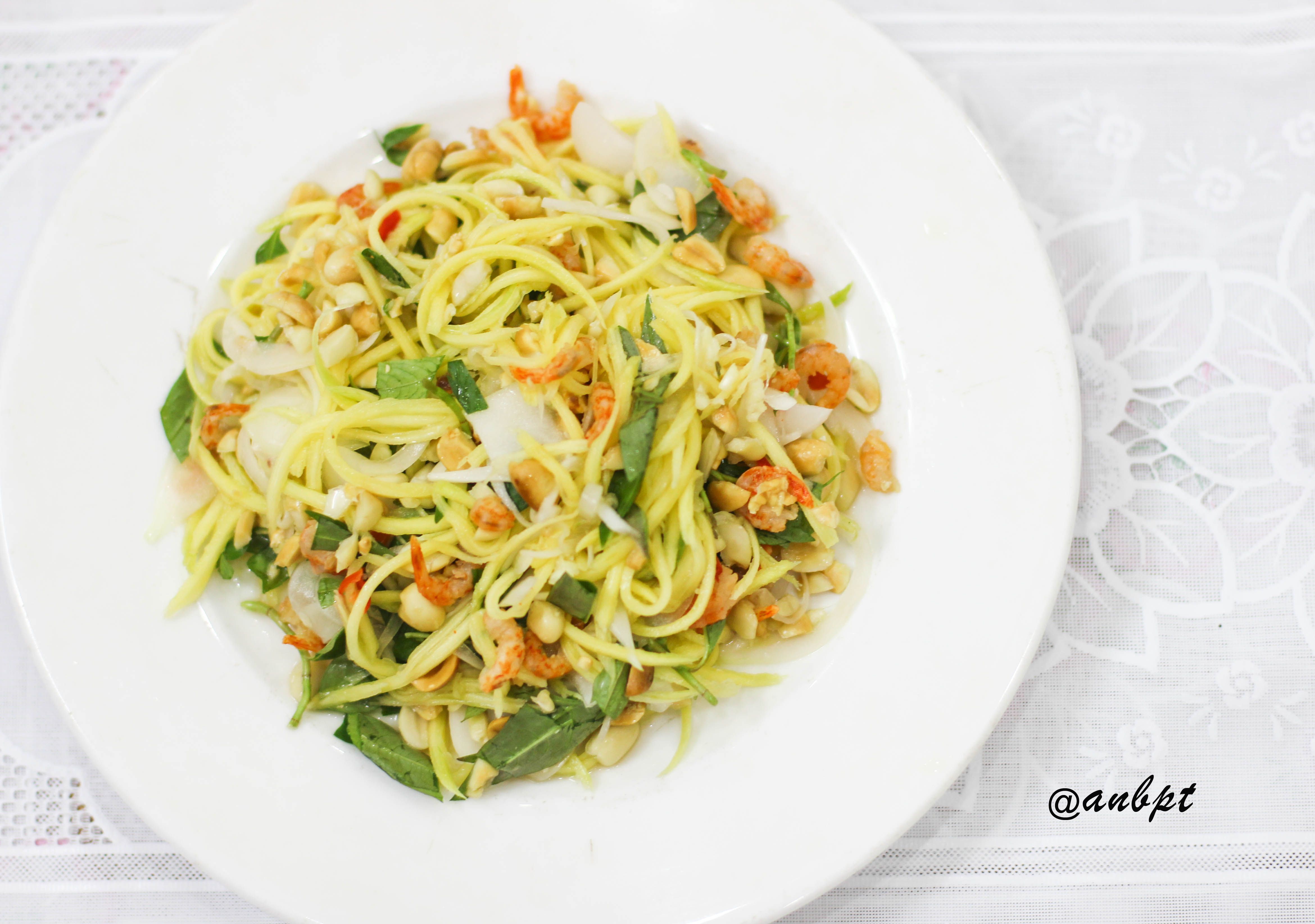 Ingredients.
500 grams of unriped mango (julienned on a mandoline).
100 grams of dried shrimp.
5 cloves garlic (finely chopped).
2 shallots (finely chopped).
Laska leaves (sliced).
6 tablespoons fish sauce.
Sugar.
1/2 onion (very thinly sliced).
Fresh lime juice.
Chilli.
Instructions.
Soak dried shrimp with warm water for about 30 minutes. Drain and rinse until water is clear.
Meanwhile: Mix well the onion with 1 teaspoon sugar, 1 tablespoon fresh lime juice for about 10 minutes.
Heat oil in the pan over medium heat, add shallot, fry well until golden. Add soaked shrimp, 1 tablespoon fish sauce, 1 tablespoon sugar. Fry well over low heat for about 3 minutes. Set aside.
Prepare the sauce: In the bowl, add 5 tablespoon fish sauce, chilli, 5 tablespoon sugar, garlic and fresh lime juice. Stir well until the sugar has dissolved.
Note: the important thing is that taste the sauce (sweet and sour).
In the large bowl, combine mango with shrimp, onion, laska leaves and prepared sauce. Mix well. Add peanut on top.
And done, hope you enjoy!