Stir-Fried Green Noodles [STEEMIT FRUITS AND VEGGIES MONDAY]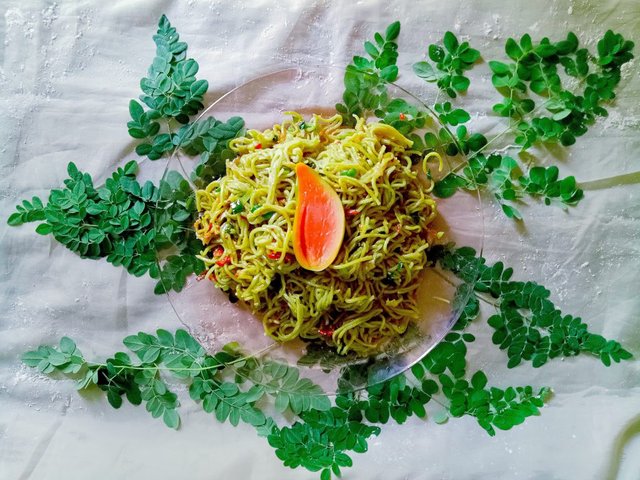 There is always a reason to enjoy various noodle dishes. The good news, homemade noodles, and vegan-friendly won't make us guilty.
I have posted how to make green vegan noodles without eggs. You can read it here: Home-made Vegan Noodles Recipe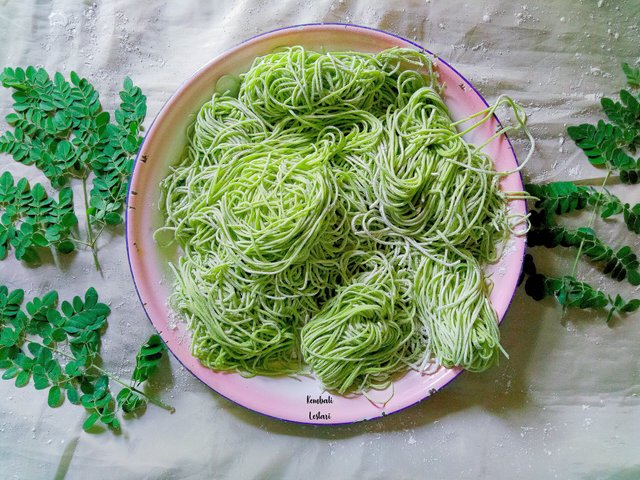 ---
So, this time I will share with you how to cook Stir-Fried Noodles with ingredients that won't bother you.




Ingredients
Home-made Noodles
Spicy Paste (shallot, garlic, and chili)
Leek
Tomato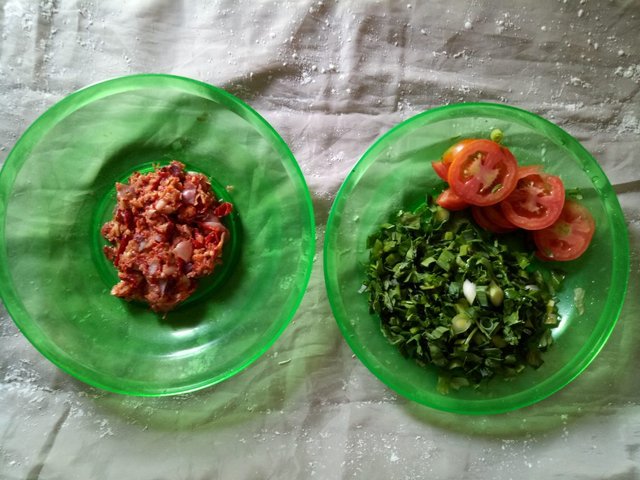 ---
How to make
Put the noodles in boiling water for about 2 minutes, then rinse with ice water so that the texture of the noodles becomes chewy and not too soft.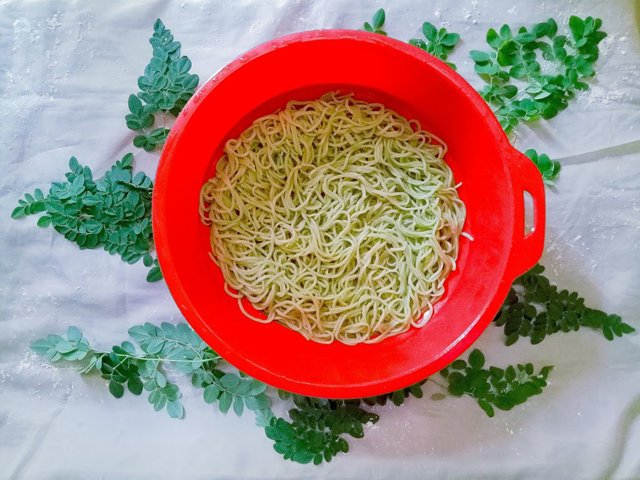 ---
Heat the oil, then saute the spicy paste until fragrant.
Enter the noodles.
Cook for a while until the spices recipe on the noodles, but don't let the noodles become over-cooked.
The final step, add leeks and tomatoes.
Raise and serve.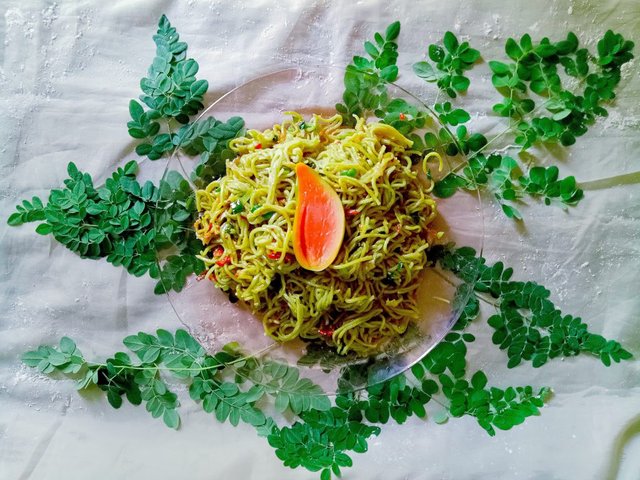 If you are used to making your own noodles at home, how to make homemade noodles will not be complicated at all. I felt that I could save money by being able to make my own noodles at home.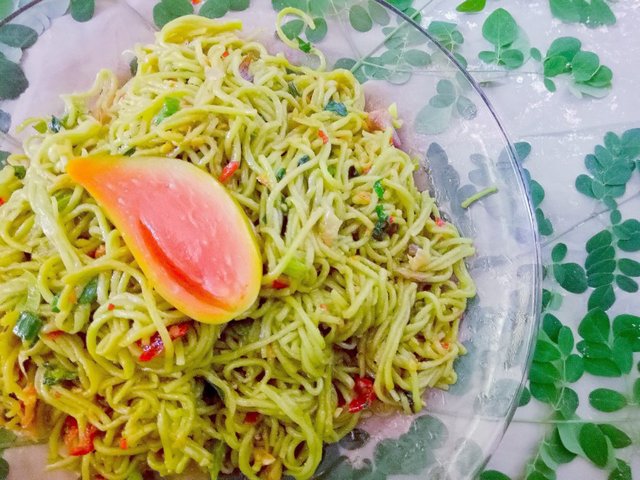 ---
Enjoy your day, everyone!
Join a vegan community @vegansofsteemit hosted by @lenasveganliving
---


Please Follow my cooking channel:
Youtube: https://www.youtube.com/channel/UCt4mCYIw6-lUMFQ3zV2CMmA
---
Monetize Your Social Media Content With Steem. This content is posted using SteemPress : https://narasilestari.com/stir-fried-green-noodles-steemit-fruits-and-veggies-monday/
---