Salted crab stew.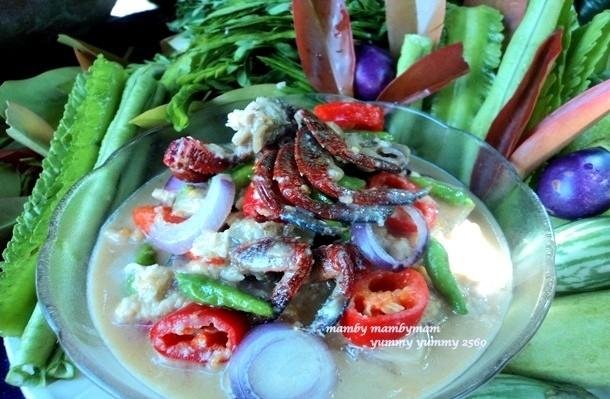 Ingredients + how to do
coconut milk
Chopped chicken meat
Salted crab
1 egg
Shallots
Lemongrass (today did not put it forget it)
Chilli Garden + Red or Green Chili
Salt
coconut palm sugar
Tamarind juice
Fresh vegetables like to eat together.
First step deal with crab before me. After washing with clean water and then blanched.
Hot water again --- Bring clean water to the pot or pan. Enough boiling water to crab. To boil 1-2 minutes full time.
Then scoop the crab on a plate of sheep, leave the crab to leave. Sheep from the crab Then tear the crab into two parts.
Finished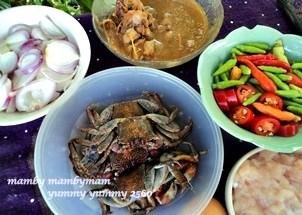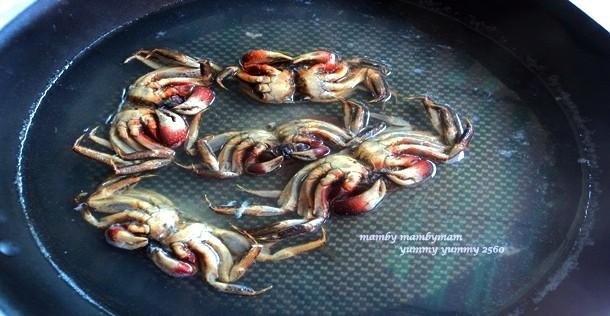 Simmer - Pour coconut milk into a pot. Bring up the central light. As the coconut milk boils slightly.
Add chopped chicken Use a spoonful of crushed chicken breast with coconut milk. Then add salted crab to boil with soft power.
Wash 5 minutes, season with shallots, season with salt. (Some fish sauce may be down with. This one
We put salt in the pan for fear of rising up.) Sugar, tamarind juice. Tasting to bring out sweet
Follow with sour and salty or taste as you like.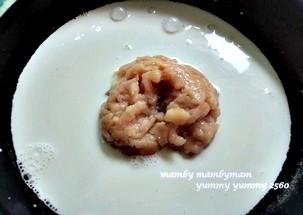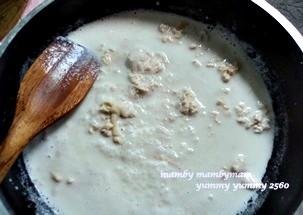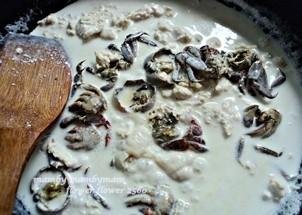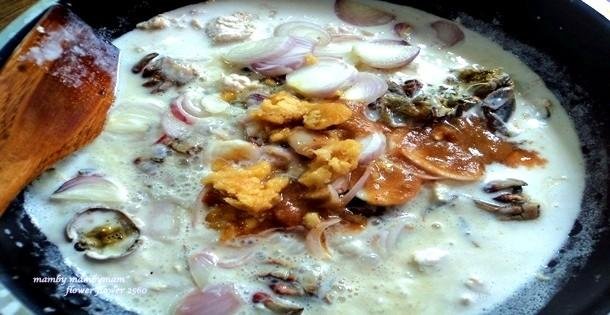 Put chili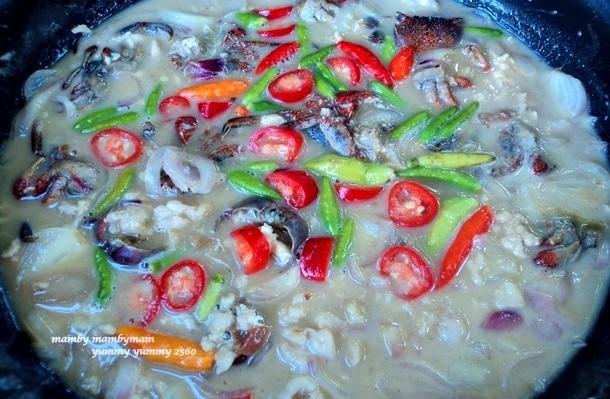 Followed by the eggs to a common.
Wait for the boil to turn off the burner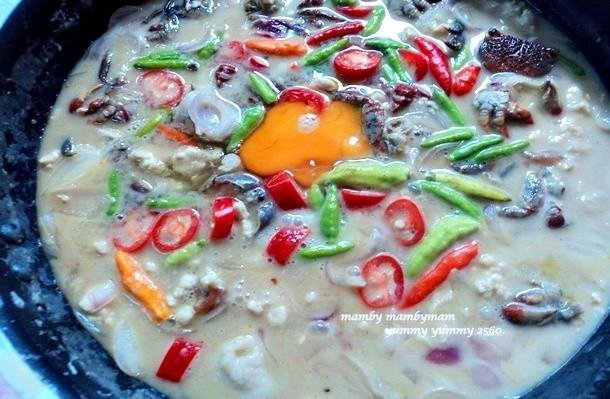 You will see that the thickening immediately prompts you to eat a lot.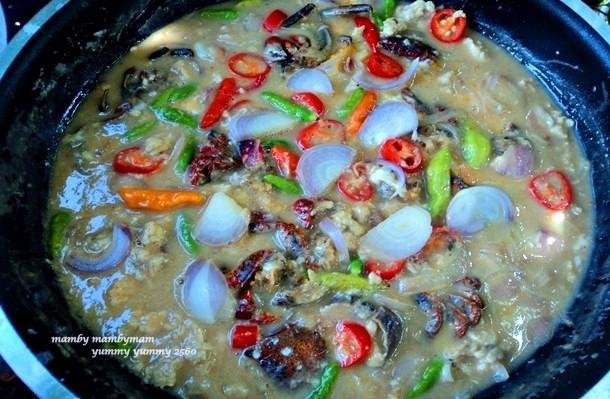 Put a cup eat with fresh vegetables, eggplant, cucumber, kidney bean, long bean.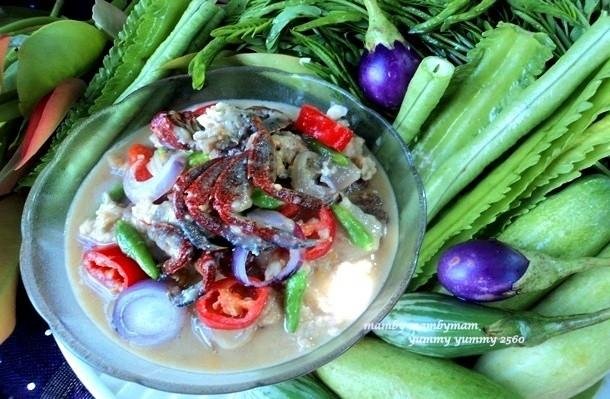 source: http://www.bloggang.com