Spicy fish salad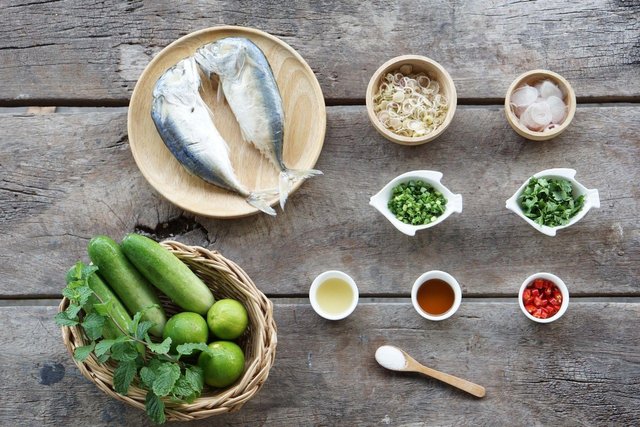 raw material
Two mackerel

shallots, 4 heads

Lemongrass 3

Chili 4 tablets

Two onion

1 cilantro

Peppermint leaves (decorated)

cucumber (side dish)

lemon juice 2 tablespoons

2 tablespoons fish sauce

1 teaspoon
method
STEP 1: prepare mackerel
Remove the mackerel and then lightly grind it to fragrant it, and then carve the meat. Do not go very well.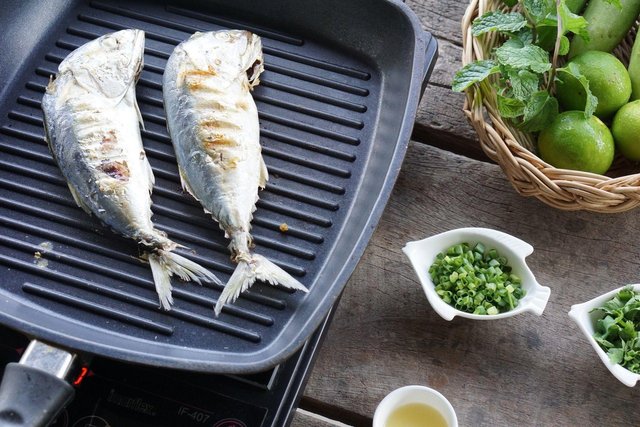 STEP 2: prepare mackerel
Prepare bowl for a large bowl of it. Put the mackerel meat. Followed by shallots, lemongrass, chili, onion, and coriander, then seasoned with low-sodium fish sauce and lime juice mixed together.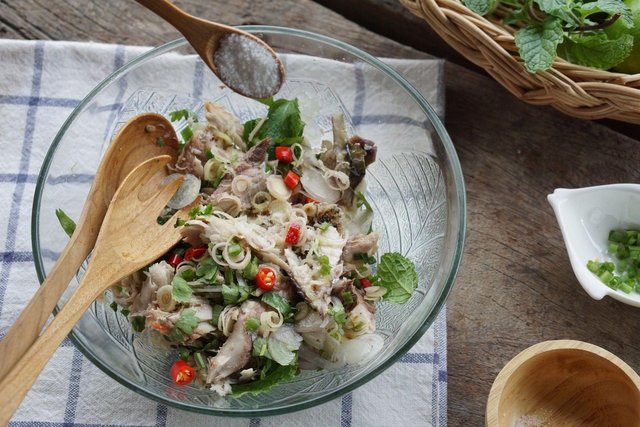 STEP 3: Serve
Scoop the fish in the dish to serve. Then decorated with mint leaves and cucumbers. This is ready to eat. To eat a hors d'oeuvres or eat. Or eat with brown rice is worth it.
Tip: Mackerel grilled instead of fried. To avoid the oil fried it. And also the aroma of grilling it.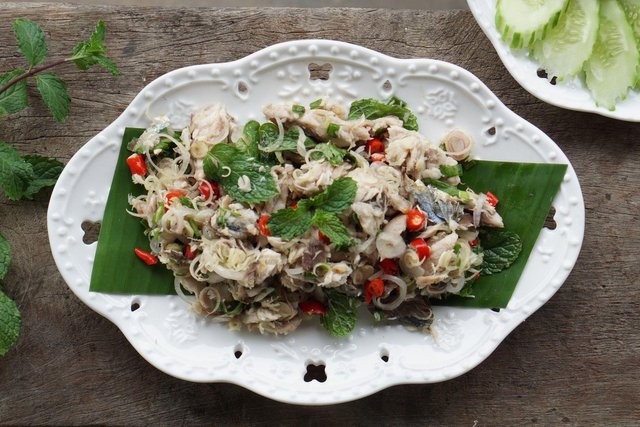 Source: https://www.wongnai.com