Tasty indian recipe maggie pakoda(fitters)- you are gonna love it
Hello!!! steemains today I am going to share a very easy and mouth watering recipe with you which is named maggie pakoda(fitters).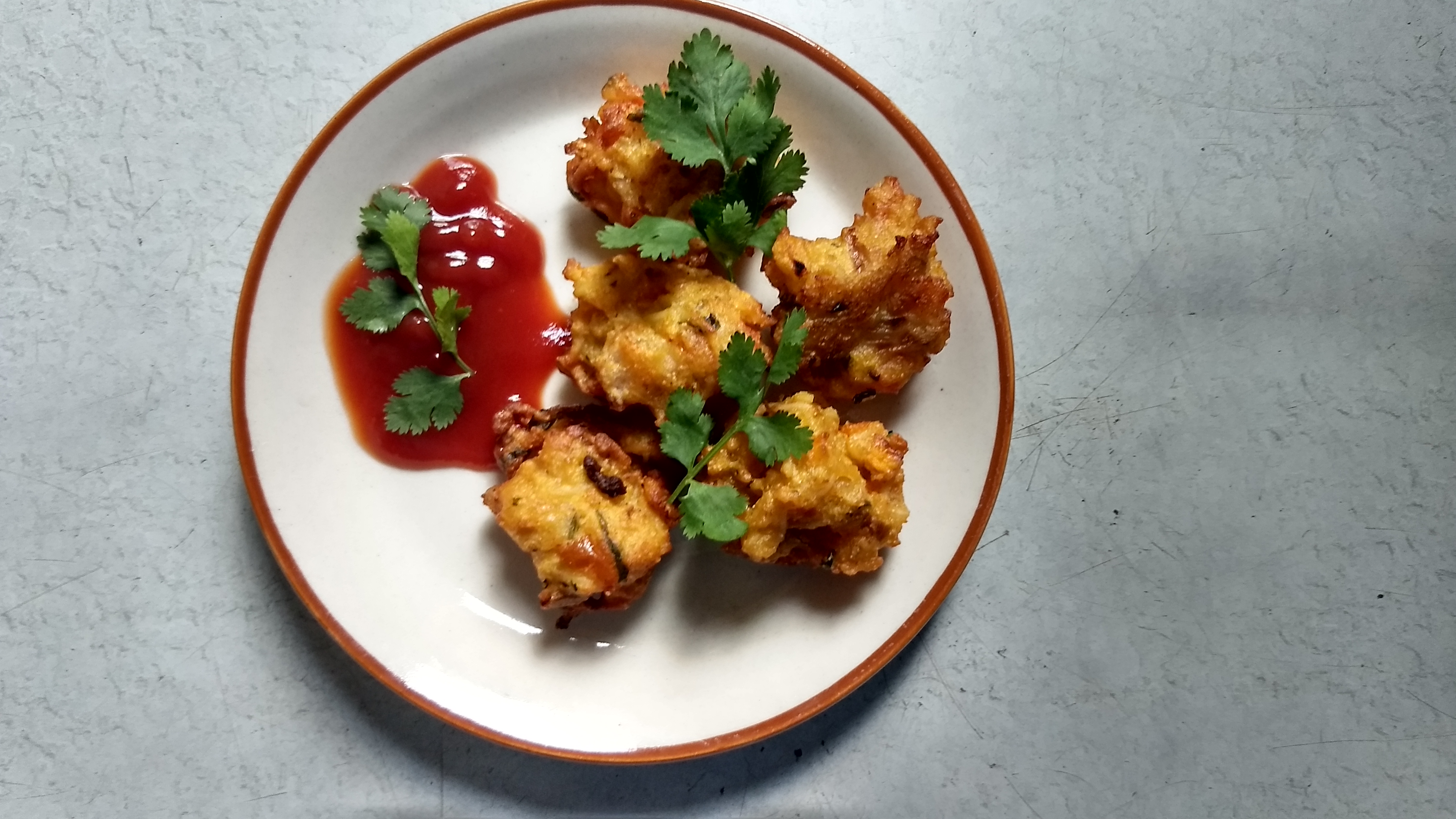 First let me tell yo what pakoda(fitter) is- it's a thick batter made of gram flour and then some spicesand veggies are added in it and then deep fried in oil.
Usually some veggies like onions, potatoes(cut in medium sized pieces),green chilies are dipped in this thick batter so that vegetables are perfectly covered by it and then they are deep fried till they turn little brown in color.
Today I am trying this pakodas(fitters) with Maggie- which is indian noodle loved by children's a lot.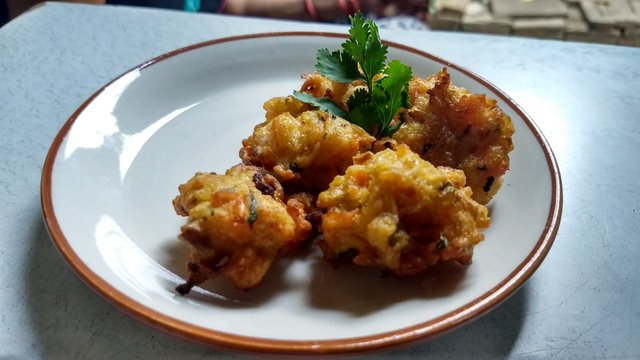 So come on let's start making it
INGREDIENTS--
1 cup gram flour
Onion
Coriender leaves
Boiled Maggie or noodle
Red chillie powder
2-3 pinch if rock salt
Table salt (according to taste)
Black pepper powder
Water (in required amount to make thick better)

Now let's start with the procedure -
Take a big bowl put 1 cup gram flour into it now add finely chopped onions, coriender leaves and add half a table spoon of red chillie powder, above given amount of rock salt , table salt according to taste, 2 pinch of black pepper powder and then add boiled maggie or noodle into now mix it well by adding little amount of water to make a bit thick batter of it.
Now, after the batter is ready take a deep pan and put oil into it in amount required to deep fry it.
Make small balls of batter and put them into the hot oil (please be careful while putting these balls into oil ). Put 4-5 balls at once and fry it till they turn a bit brown. Take out them on a tissue paper ti soak extra oil.
Now serve them with tomato sauce and garnish it with coriender leaves.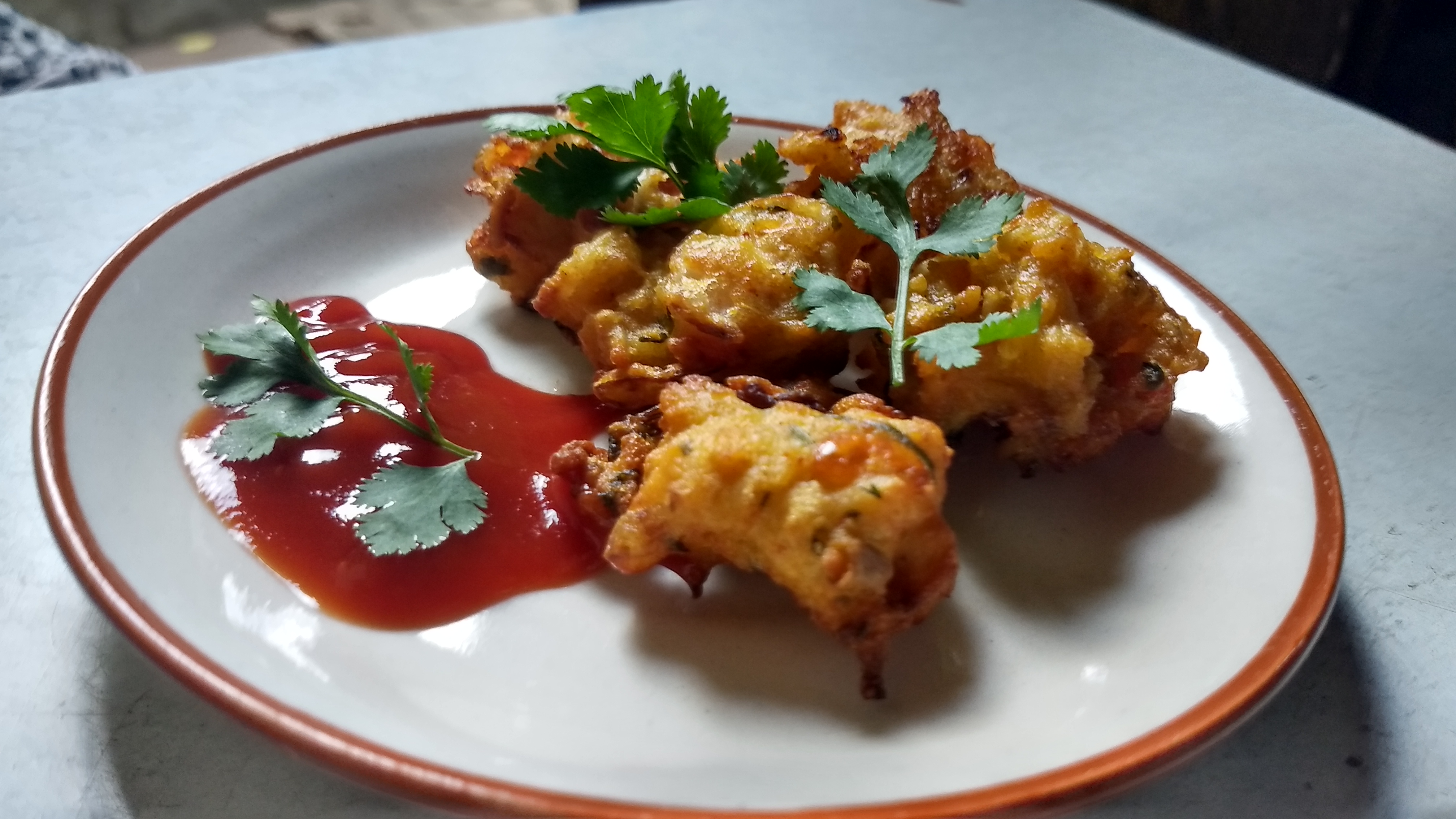 Your pakodas(fitters) are ready serve them hot coz they taste good when they are hot.
In india we make these usually during rainy days.
Please try this and do comment if you like them or if you want to give any suggestion regarding it.
For more indian food recipies see the links below-
https://steemit.com/foodandveggiesmonday/@arpitpaliwal/indian-plain-salad-it-tastes-so-yummy-and-healthy