A Honey-Garlic Chicken to Mix-Pour-Bake in 20 Minutes
Weeknight cooking comes in two forms for me, in general. There's the hurried—nay, harried—kind of nights when the hours slip away like seconds, and you're rushing to get anything resembling a balanced meal on the table. And there's the rhythmic, all-business kind, when you're just executing something you know well, or something quick and uncomplicated.
You never know what a weekday will throw at you, but in general, my weekdays take up much more brain energy than weekends. Thus, I like having dishes that don't take too much babysitting or focus. That's when a slow-cooker or pressure cooker (like an Instant Pot) come in—but for this honey garlic chicken, you can go without one of these, and still have dinner in 20 minutes.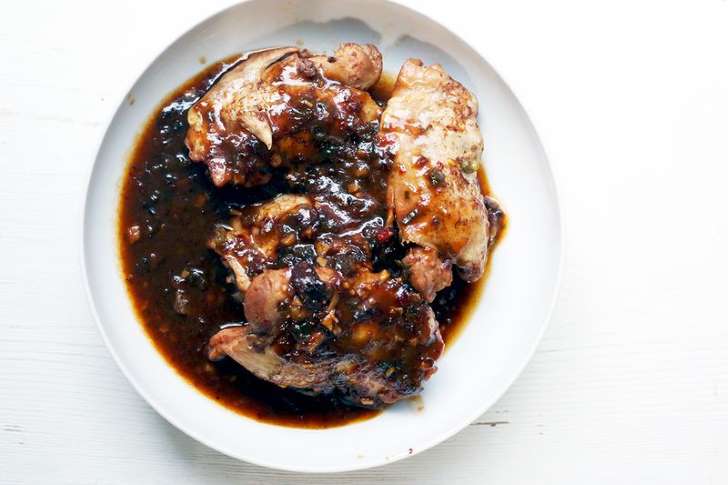 © Provided by Food52 A whole world of flavor.
I swooned a little bit when I first made and tasted this dish. With a handful of simple ingredients—including ketchup—it couldn't be easier to make. You just whisk together a few things—soy sauce, honey, garlic, and so on—and pour it over some chicken thighs. Toss them into the slow cooker or a pressure cooker (I make this in my Instant Pot), and let it cook. (If you don't have one, just whisk the sauce together and coat the chicken with it. Then, nestle the chicken in an oven-proof skillet or Dutch oven, and bake at 425 for 20 minutes.) That's it! You don't even need to brown the meat; in some slow cooker recipes, that step is crucial for building flavor, but here it isn't necessary.
Tender and moist, the chicken thighs end up with the perfect balance of taste: salty and sweet and garlicky and delicious. I love the scallions and sesame seeds for garnish, but those are optional. You can add in some citrus zest or ginger if you like, as well.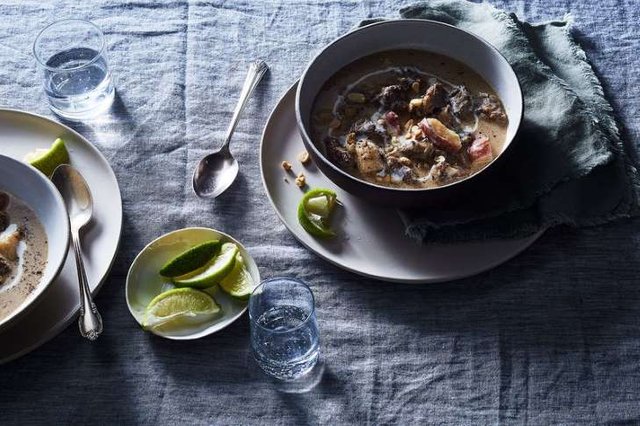 © Provided by Food52 What We Learned from the Instant Pot in 2017
I serve this over a starch usually, like brown rice or quinoa. It's wonderful with just a simple salad or with roasted vegetables, like broccolini and crispy kale. You can make it ahead of time, as the chicken will get more flavorful as it sits in the sauce. Just reheat it gently before serving, and take care not to cook it much, or the sauce will reduce and get too sticky and salty-sweet.
It's the sort of recipe that's easy to memorize, but it's good enough for a dinner party or special occasion. Consider it the hero of busy days—a weeknight savior that gives you the meditative, soothing experience of cooking at home without any of the chaos.
Honey-Garlic Chicken
Posie Harwood
Serves 4
1 pound boneless, skinless chicken thighs
4 garlic cloves, minced
1/3 cup honey
3 tablespoons ketchup
1/2 cup soy sauce (low sodium is ideal)
1 tablespoon apple cider vinegar
1/2 teaspoon dried oregano
1 tablespoon toasted sesame seeds
1 bunch scallions, thinly sliced
**source:- https://www.msn.com/en-us/foodanddrink/recipes/a-honey-garlic-chicken-to-mix-pour-bake-in-20-minutes/ar-AAvWEB6?ocid=spartanntp