👉 The easy way to learn cooking " international cuisine" Italia #part-1 👈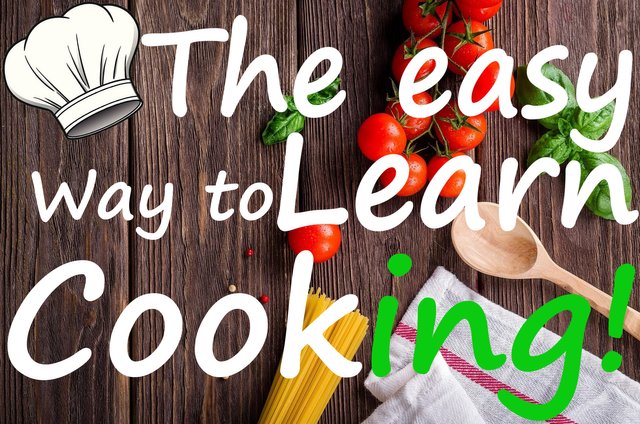 If you are single, a man or a woman or even married and want to surprise your wife or mother, know that cooking is an art. Yes, it is an art if you decide to start publishing episodes about several famous dishes around the world.
If each publication will contain three dishes and if you apply the recipe as it will get your "Repas" follow up and if you have any question please leave comment below.
---
- Italian cuisine
- History of Italian cuisine:

Many of us prefer different types of pasta as main meals, which originally belonged to the Italian cuisine, which is of the most famous
Kitchens International. Italian cuisine is known for its simple ingredients and recipes and is highly dependent on its dishes on vegetables,
Fruits, pastas, cheeses, potatoes and meat.
- Features of Italian cuisine:
The few components of the preparation of one recipe do not exceed the six components often, characterized by being rich in starches significantly for adoption
Basic on pasta.
 - Among the most famous Italian cuisine:
 
Lasagna
Caneloni
Tortellini
Risotto
the pizza
Phytocetin
---
- How to make Italian pizza paste :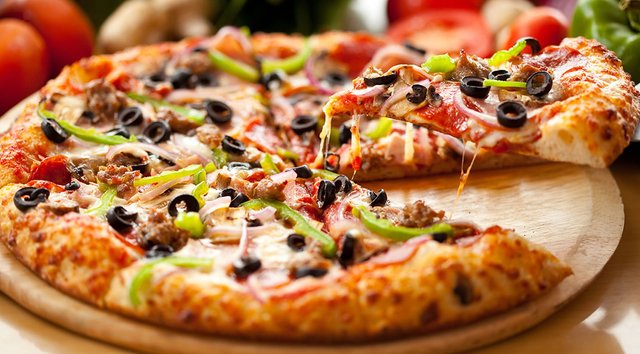 | | |
| --- | --- |
|   Calories |    665 |
|   Fat (g) |    22 |
|   Saturated fat (g) |    2 |
|   Cholesterol (mg) |    5 |
|   Carbohydrates (g) |    100 |
|   Proteins (g) |    15 |
One of the most famous recipes in the Encyclopedia of Cooking, who does not like delicious Italian cuisine, especially pastries, if you want to Taftni in the preparation of pizza you may also need to know how to prepare pizza paste.
Ingredients of Italian pizza paste:
Warm water as needed
2 tablespoons sugar
Kilo flour
2 tbsp powdered milk
Teaspoon salt
2 teaspoons baking powder
Tablespoon yeast
3/4 cup vegetable oil
How to make Italian pizza paste:
1. In a deep bowl, mix all ingredients, except oil, salt and yeast
2. Place the yeast on the mixture with the bowl
3. Put the mixture in your hand with a little lukewarm water
4. Add the oil and salt and knead with your hand until you get a coherent dough
5. You can increase the water used as needed gradually until you get the appropriate texture
6. Cover the bowl with a towel and wrap it with a nylon bag
7. Leave the container in a warm place to brew the dough and double the volume for at least 6 hours to be ready
For use thereafter.
---
- How to make Italian potato balls :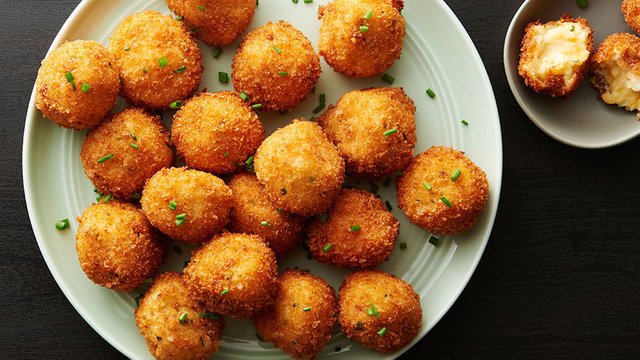 | | |
| --- | --- |
|   Calories |    120 |
|   Fat (g) |    2 |
|   Saturated fat (g) |    1 |
|   Cholesterol (mg) |    75 |
|   Carbohydrates (g) |    5 |
|   Proteins (g) |    25 |
Meet us today on how Italian potato balls work from Italian cuisine. If you are a fan of international cuisine, try it
On your table to enjoy its taste delicious and delicious, and will love all members of your family.
Ingredients of Italian potato balls:
One kilo of medium-sized potatoes
2 eggs yolks + 2 eggs
4 tablespoons grated rumi cheese or cheddar
Medium onion
Spoon butter
2 tablespoons minced parsley
Salt - Pepper
Accurate quantity
Smoothly cut
Oil for frying + margarine
How to make Italian potato balls :
1 - Wash potatoes and boiled in boiling water, then add a little salt.
2. Bring the pot of boiled potatoes, egg yolks and sliced cheese and stir well.
3 - Bring a pan and put a tablespoon of butter, add the chopped onion and turn it well until it becomes golden color.
4. Add the onion to the potato mixture, add the chopped parsley, salt and pepper, and then cut the dough into medium-sized balls.
5 - Reduce the egg and salt and pepper and put potato balls in the flour and then immersed in the eggs and covered with basmati.
6 - Fry potato balls in oil and boiled margarine.
7. Place it on the serving plate.
---
- How to make Nutella and Nut Cake :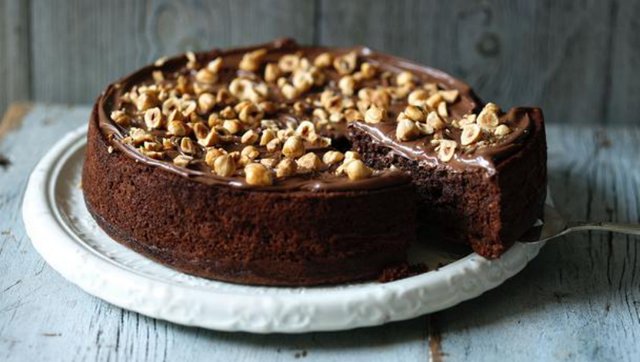 | | |
| --- | --- |
|   Calories |    320 |
|   Fat (g) |    19 |
|   Saturated Fat (g) |    8 |
|   Cholesterol (mg) |    45 |
|   Carbohydrates (g) |    34 |
|   Proteins (g) |    6 |
Learn how to make a nutella cake and nuts in the very easy steps of the Italian cuisine featured in the work of various sweets.
Ingredients of Nutella Cake and Nut:
175 g soft butter
175 g sugar
3 eggs
200 g self-lifting flour
Spoon Baking Powder
2 teaspoons ground cinnamon
4 tbsp milk
4 tbsp nutella
50 g crushed hazelnut
How to Cook Nutella and Nut:
Heat oven at 180 C. My stomach is round with butter and flour.
Beat the butter with sugar and eggs.
Mix flour, cinnamon and baking powder together.
Add the flour mixture gradually with milk and continue stirring.
Put 3/4 of the dough in the dish.
Add the nutella to the rest of the dough and its heart, and then its boy in dish.
Drain the nuts on the dough surface evenly.
Pour the dish oven for an hour until it is firm and mellow.
Cover the dish with tin foil.
Let it cool in the Chinese for 10 minutes, then take it out and let it cool completely on the fridge.
---
I hope these recipes have impressed you, do not forget the support and comment If you have any question and your suggestions are also welcome Thank you for reading and "Bonne appetit"
---