French Bread
Hi friends,
One of my favorite things to eat is bread and one of my favorite ways to enjoy it is like this: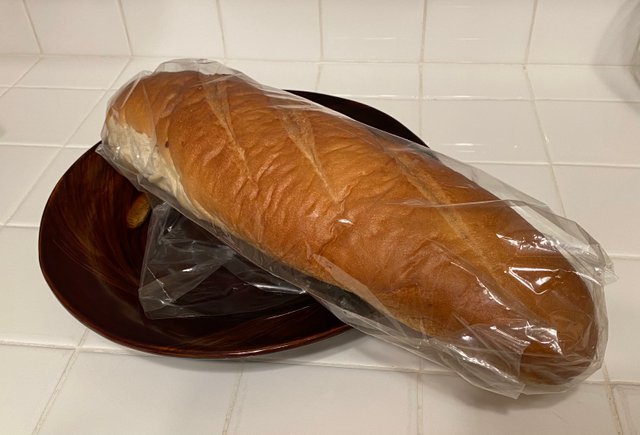 This is a giant loaf of French Bread made at one od the local bakeries. Because it is fresh and free of many of the preservatives found in many other breads, it is only good for a day or two before it starts to harden or dry out,
The great thing about this bread to me is it's versatility - you can enjoy it with jam, honey, as a sandwich bread, by itself, or the way I like it - with real stick butter where you butter every bite! So good!
Do you like French bread?
Thanks for stopping by,
Brian