[EN-ES] The Kaluga dough. Unnecessarily forgotten delicacy. | La masa Kaluga. Delicadeza innecesariamente olvidada.
Kaluga dough, did anyone hear such a name? And meanwhile, it's not even a dough in the usual sense of the word, but an old Russian delicacy with a difficult fate.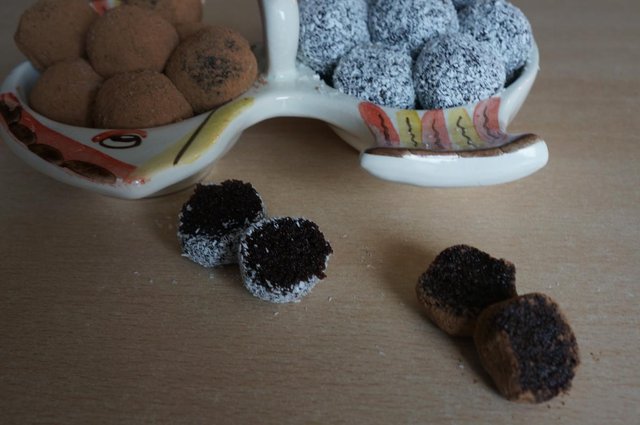 It is said that it was invented in the XVII century, but, in my opinion, they lies! Rather, its production has begun at that time, and at its homeland for sure this treat was done before. But it is precisely known that the last owner of the recipe (a certain merchant with the speaking name Kobelev - male dog in russian) strongly resented the Bolsheviks and has ate the recipe along with the test.
It's a dark matter, how the recipe was restored, but now I can show you the way of making stunning sweets according to the traditional recipe from Kaluga.
By the way, the manufacturing process is fast and does not require any effort from you at all, and the resulting sweets can be consumed with pleasure even by those unhappy who can't think about themselves without diets.
So, the composition
Water - 200 g
Sugar - 200 g (you can replace it with honey, only it will take less - somewhere about 100 gram)
Rusk from black bread (I took Darnitsky, but you can take any without spices) - 100 grams
Spices - cinnamon, cardamom, literally a few grams.
I took a couple of seeds of cardamom and a stick of cinnamon. Yes, by the way, it is better to use whole spices, not powder ones.
Water, sugar and spices will be needed for you to make a syrup, you can add an orange cut into quarters or a lemon into the same syrup. In general, you can experiment!
The process itself, as I promised, is disgracefully simple.

First, cut the bread from the crust, cut it into blocks and send it into biscuits in an oven heated to 100 degrees. While the bread is dried, you can rest, sleep, read a book or do other charitable deeds.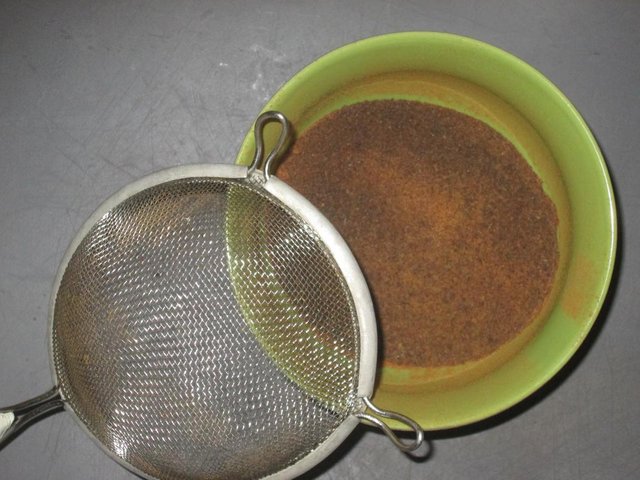 So, crackers are ready and we need to grind them in fact into flour (a coffee grinder or a kitchen grinder will help you). The result is sifted to get rid of large pieces.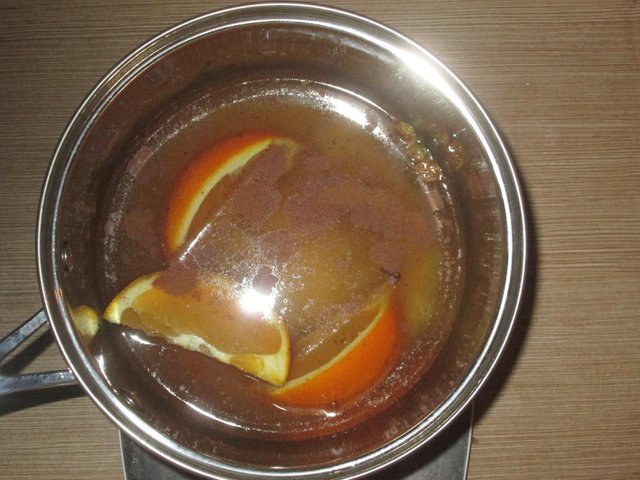 Now dump all the components of the syrup into one saucepan and bring to a boil. Filter the result (we do not need logs of cinnamon in our sweets), bring it back to the boil and, stirring the syrup with a spoon, pour the black breadcrumbs into it.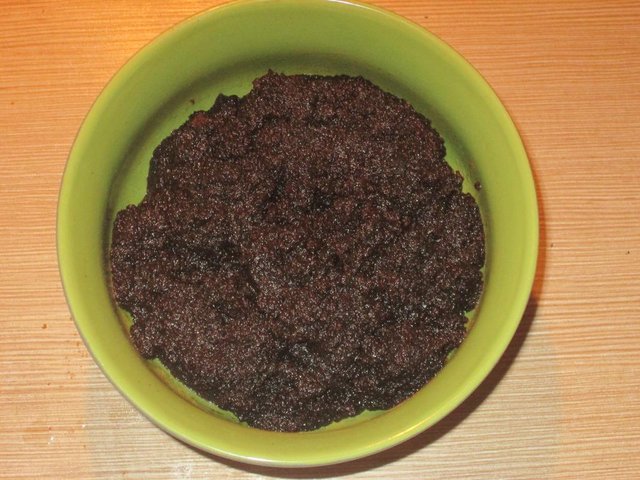 We reduce the heat to a minimum and actively stir until the mass becomes a consistency like a thick sour cream.
A good sign will be slowly swelling on the surface of the bubbles, bursting with uterine champing.
Excellent! We pass the resulting mass into some basin and leave it to cool (you can put it in the cold).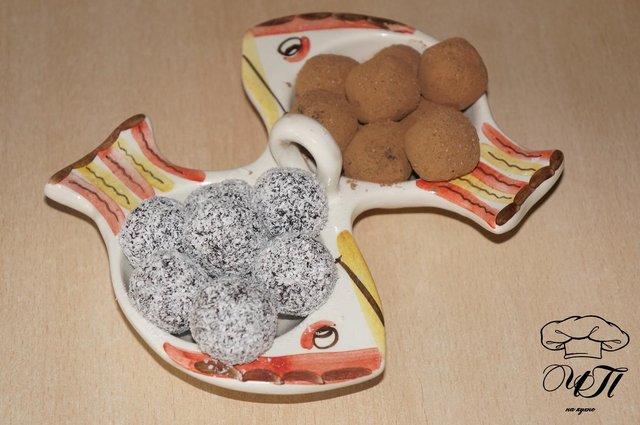 When the mass cools down and slightly thickens, you can serve the Kaluga dough on the table. However, for greater aesthetics, I recommend rolling out of it candy in the form of balls weighing about 20 grams (the size of a small walnut) and roll the resulting candy in cocoa or coconut shavings. By the way, it is possible to pour chocolate and sprinkle with bright colors. In general, the decoration for your taste.
Verified! This delicacy is eaten even faster than it is prepared!
---
Masa de Kaluga, ¿alguien oyó tal nombre? Y mientras tanto, ni siquiera es una masa en el sentido habitual de la palabra, sino una delicadeza rusa antigua con un destino difícil.
Se dice que fue inventado en el siglo XVII, pero, en mi opinión, ¡mienten! Por el contrario, su producción ha comenzado en ese momento, y en su tierra natal seguramente este tratamiento se hizo antes. Pero se sabe con precisión que el último propietario de la receta (un comerciante determinado con el nombre hablado Kobelev - perro macho en ruso) resentía fuertemente a los bolcheviques y se había comido la receta junto con la prueba.
Es una cuestión oscura, cómo se restauró la receta, pero ahora puedo mostrarte la forma de hacer dulces increíbles de acuerdo con la receta tradicional de Kaluga.
Por cierto, el proceso de fabricación es rápido y no requiere ningún esfuerzo de su parte, y los dulces resultantes pueden consumirse con placer incluso por aquellos infelices que no pueden pensar en sí mismos sin dietas.
Entonces, la composición
Agua - 200 g
Azúcar - 200 g (puede reemplazarlo con miel, solo tomará menos - alrededor de 100 gramos)
Rusk de pan negro (tomé Darnitsky, pero puedes tomar cualquier sin especias) - 100 gramos
Especias: canela, cardamomo, literalmente unos gramos.
Tomé un par de semillas de cardamomo y una barra de canela. Sí, por cierto, es mejor usar especias enteras, no polvos.
Se necesitarán agua, azúcar y especias para hacer un jarabe, puedes agregar un corte de naranja en cuartos o un limón en el mismo jarabe. ¡En general, puedes experimentar!
El proceso en sí, como prometí, es vergonzosamente simple.
Primero, corte el pan de la corteza, córtelo en bloques y envíelo a galletas en un horno calentado a 100 grados. Mientras el pan está seco, puede descansar, dormir, leer un libro o hacer otras obras de caridad.
Por lo tanto, las galletas están listas y tenemos que molerlas de hecho en harina (un molinillo de café o un molinillo de cocina lo ayudarán). El resultado se tamiza para deshacerse de piezas grandes.
Ahora vierta todos los componentes del jarabe en una cacerola y lleve a ebullición. Filtra el resultado (no necesitamos registros de canela en nuestros dulces), llévalo a ebullición y, revolviendo el jarabe con una cuchara, vierte las migas de pan negro en él.
Reducimos el calor al mínimo y removemos activamente hasta que la masa se vuelve consistencia como una crema agria espesa.
Una buena señal se hinchará lentamente en la superficie de las burbujas, estallando con champs uterino.
¡Excelente! Pasamos la masa resultante a un recipiente y lo dejamos enfriar (puedes ponerlo en frío).
Cuando la masa se enfría y se espesa un poco, puedes servir la masa de Kaluga sobre la mesa. Sin embargo, para una mayor estética, le recomiendo que lance caramelos en forma de bolas que pesen unos 20 gramos (del tamaño de una nuez pequeña) y enrolle los dulces resultantes en virutas de coco o de coco. Por cierto, es posible verter chocolate y espolvorear con colores brillantes. En general, la decoración a tu gusto.
¡Verificado! ¡Este manjar se come más rápido de lo que está preparado!