[EN-ES] Tiramisu. Dessert for cheerfulness | Tiramisu. Postre para la alegría.
They say that the name "tiramisu" means "cheer me up" in Italian. I do not know, I'm not strong in the languages ​​of the Mediterranean, but I really respect this dessert. Surely there are many of its admirers among my readers. By the way, cooking tiramisu at home is not so difficult.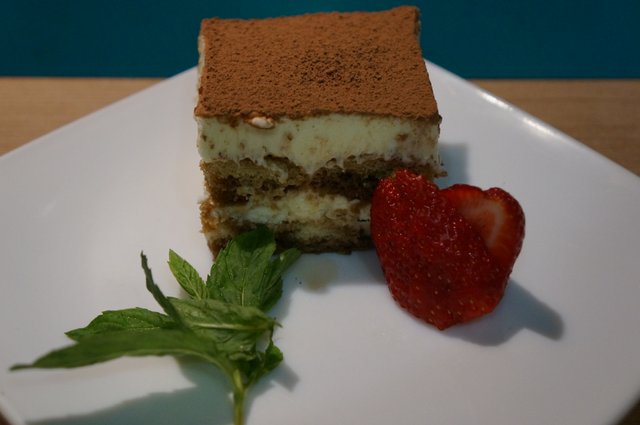 Let's do that!
For cooking tiramisu, we still need to run a little shopping. The recipe is simple, but requires a couple of not the most common ingredients:
Cheese Mascarpone (it can be replaced with another, cheaper, cream cheese Kremetto) - 400 grams
Cookies Savoyardi (and here you have to look for it) - 380 grams
further everything is simple
Eggs (yolks only, use proteins for something else) - 180 grams
Sugar - 200 grams
Water - 40 grams
Cream 33% (by the way, if you want your dessert to be more light, you can use vegetable cream, although it's harder to find them) - 350 grams
Coffee Americano (you can use strong instant coffee) - 390 grams
Liqueur Amaretto (in principle, it can be excluded) - 30 grams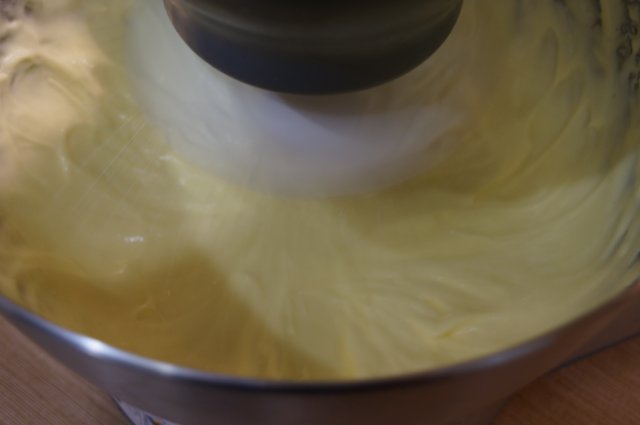 Whisk the yolks so that they become almost white. While the yolks are beating, cook the syrup from the sugar and water (you haven't be afraid at all about a small amount of water, it will be enough).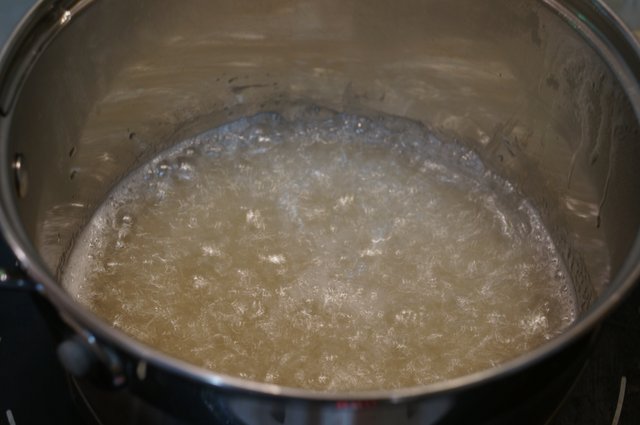 Do not rush to remove the syrup from the stove, let it boil a little (if you have a kitchen thermometer somewhere, check the temperature of the syrup, it should be 120 degrees).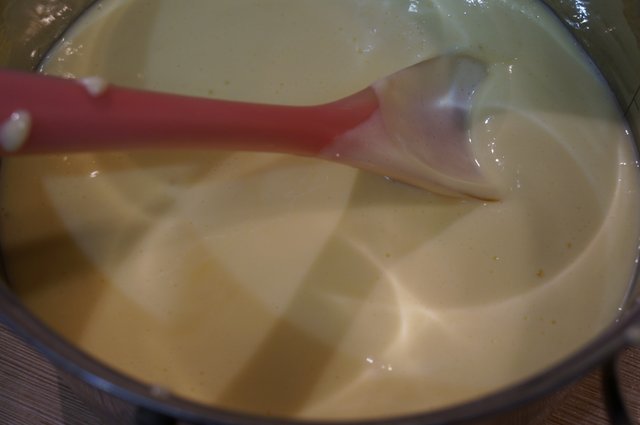 Pour our syrup into the yolks (without stopping them whisk). Pour in slowly, in a trickle. Done? Great, now whisk until the mixture cools. Now, blend your mixture with the cream cheese.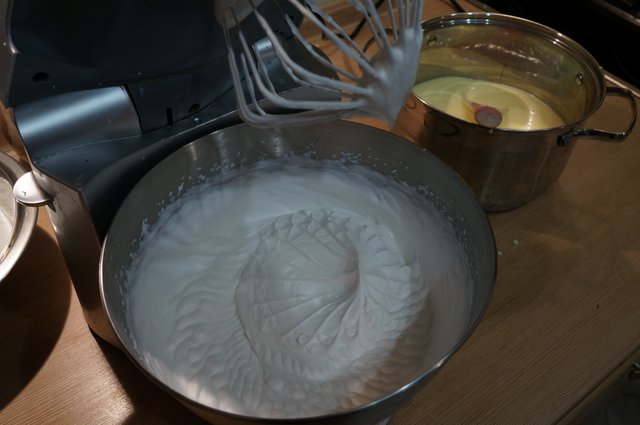 Whisk the cream until hard peaks and mix the mixture and cream together. Here it is necessary to act neatly, mix with a large spoon from bottom to top until it is completely homogeneous.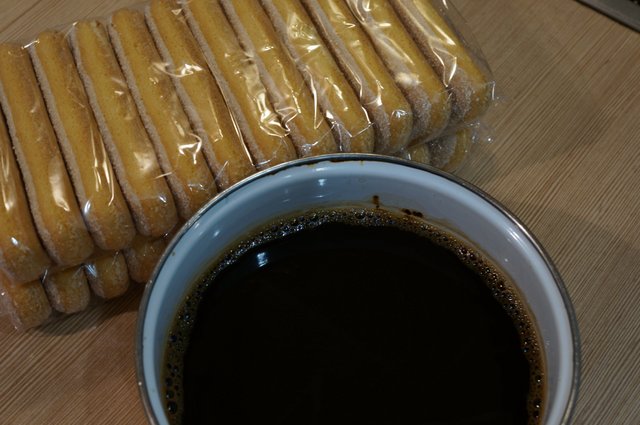 At the very beginning, it is quite possible to brew strong coffee (while you are entertained with the cheese mixture, it will just cool down). If you decide to use a liqueur - pour it there.
We begin to collect our dessert.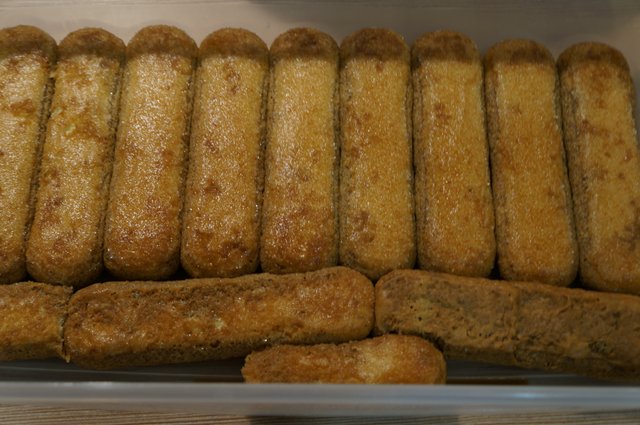 We take the average depth container, soak our savoyardi cookies in coffee one by one and stack them in rows.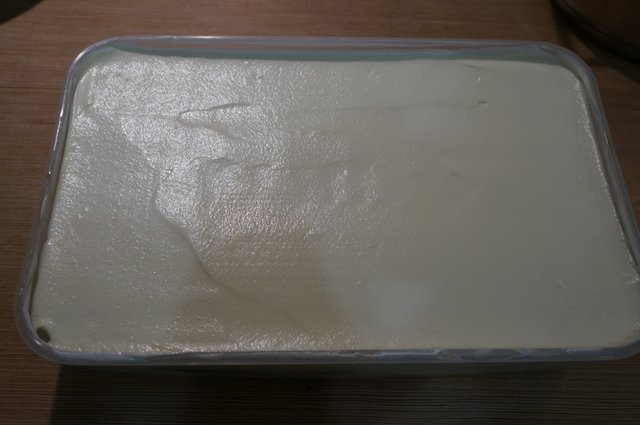 Now cover the biscuits with half of our mixture.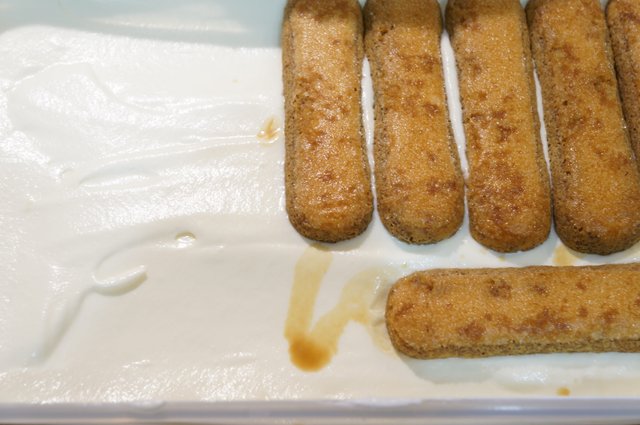 And again we spread the savoyardi soaked in coffee.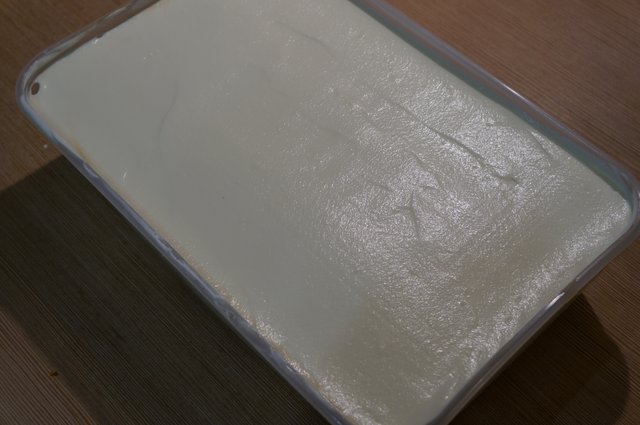 And again we cover the cookies with a mixture. Align the top of our dessert and send it to the refrigerator for a minimum of 6 hours (I usually make tiramisu at the evening, put it in the fridge and go to bed ;-)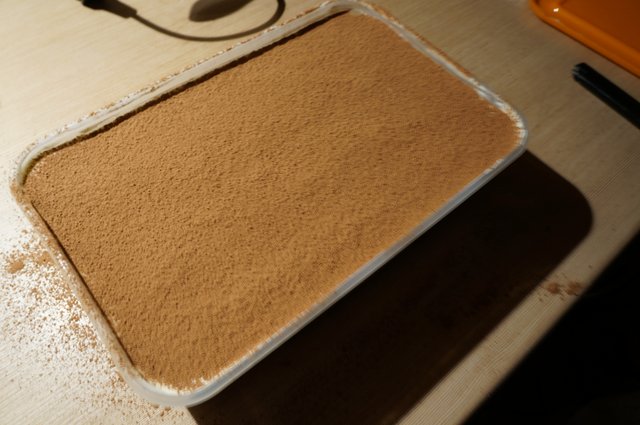 After 6 hours, the dessert will freeze, now you can sprinkle the tiramisu with cocoa, decorate it somehow and serve it on the table.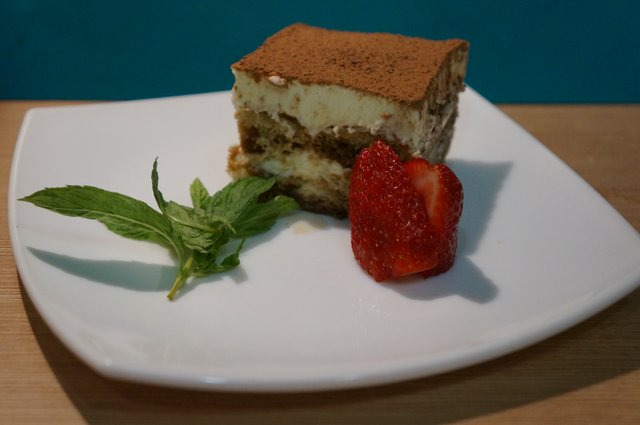 By the way, the tiramisu is being prepared for a long time, but according to the experience of my family, it is eaten in maximum an hour (only if you pull the children away from it by their ears ;-)
---
Dicen que el nombre "tiramisu" significa "animarme" en italiano. No sé, no soy fuerte en los idiomas del Mediterráneo, pero realmente respeto este postre. Seguramente hay muchos de sus admiradores entre mis lectores. Por cierto, cocinar tiramisú en casa no es tan difícil.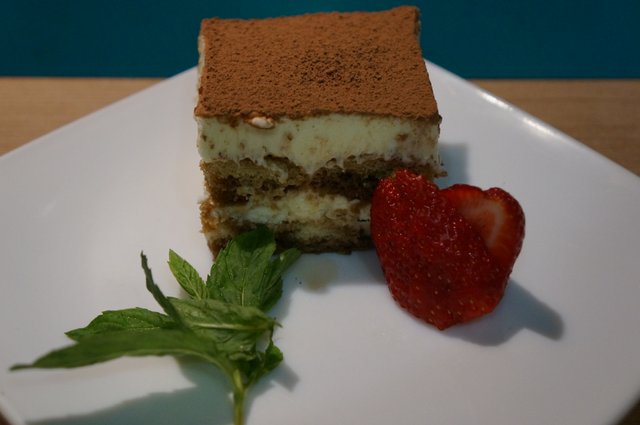 ¡Vamos a hacer eso!
Para cocinar tiramisú, todavía tenemos que hacer algunas compras. La receta es simple, pero requiere un par de ingredientes que no son los más comunes:
Queso Mascarpone (puede ser reemplazado por otro, más barato, Kremetto con queso crema) - 400 gramos
Cookies Savoyardi (y aquí hay que buscarlo) - 380 gramos
además, todo es simple
Huevos (solo yemas, use proteínas para otra cosa) - 180 gramos
Azúcar - 200 gramos
Agua - 40 gramos
Crema 33% (por cierto, si quieres que tu postre sea más liviano, puedes usar crema vegetal, aunque es más difícil encontrarlos) - 350 gramos
Coffee Americano (puede usar café instantáneo fuerte) - 390 gramos
Licor Amaretto (en principio, se puede excluir) - 30 gramos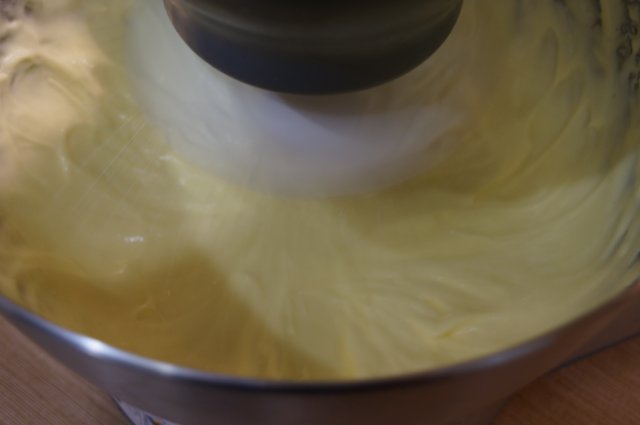 Batir las yemas para que se vuelvan casi blancas. Mientras las yemas están latiendo, cocine el almíbar del azúcar y el agua (no tiene miedo de una pequeña cantidad de agua, será suficiente).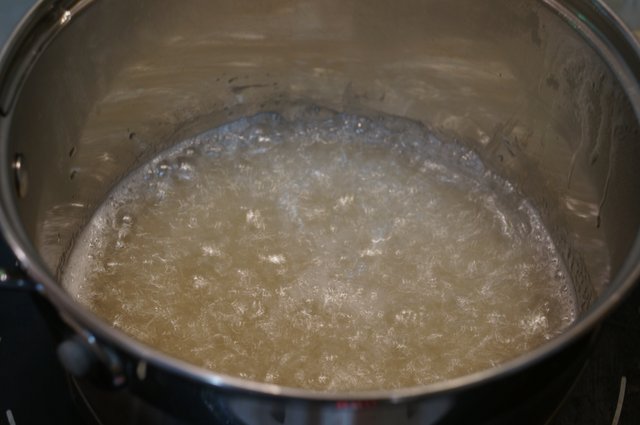 No se apresure a sacar el jarabe de la estufa, déjelo hervir un poco (si tiene un termómetro de cocina en alguna parte, verifique la temperatura del jarabe, debería ser de 120 grados).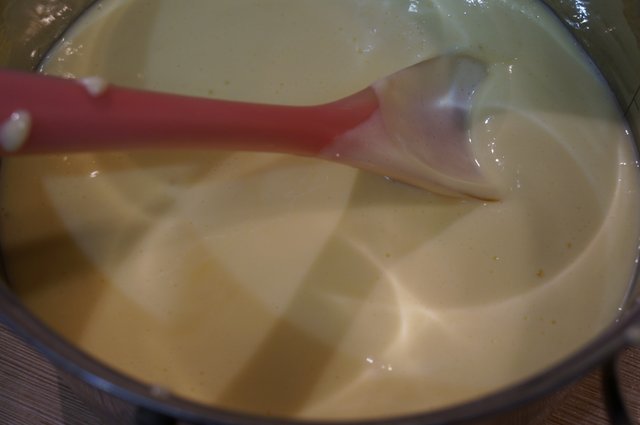 Vierta nuestro sirope en las yemas (sin detenerlas batir). Vierta lentamente, en un chorrito. ¿Hecho? Genial, ahora bate hasta que la mezcla se enfríe. Ahora, mezcle su mezcla con el queso crema.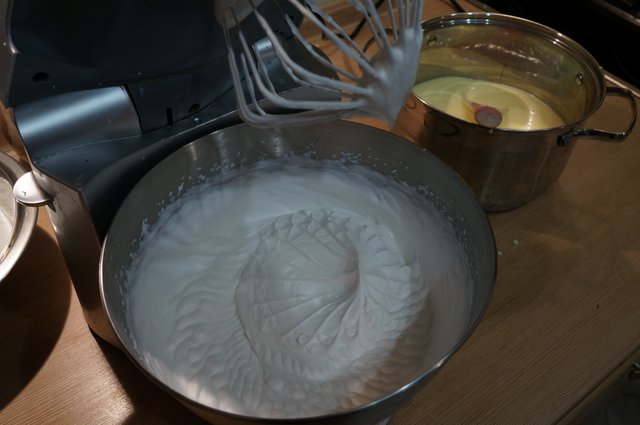 Batir la crema hasta los picos duros y mezclar la mezcla y la crema. Aquí es necesario actuar limpiamente, mezclar con una cuchara grande de abajo hacia arriba hasta que esté completamente homogéneo.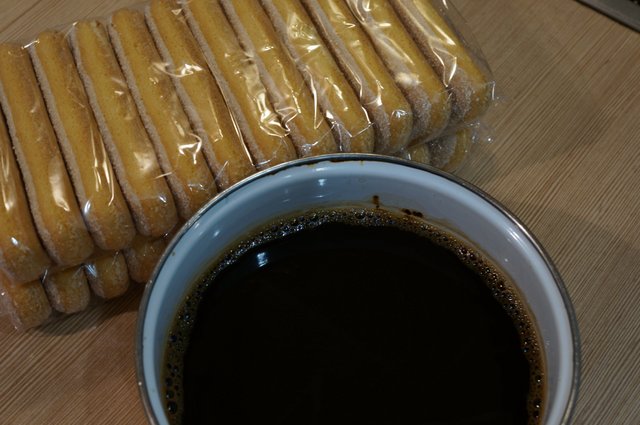 Al principio, es posible preparar café fuerte (mientras se entretiene con la mezcla de queso, simplemente se enfriará). Si decide usar un licor, viértalo allí.
Comenzamos a recolectar nuestro postre.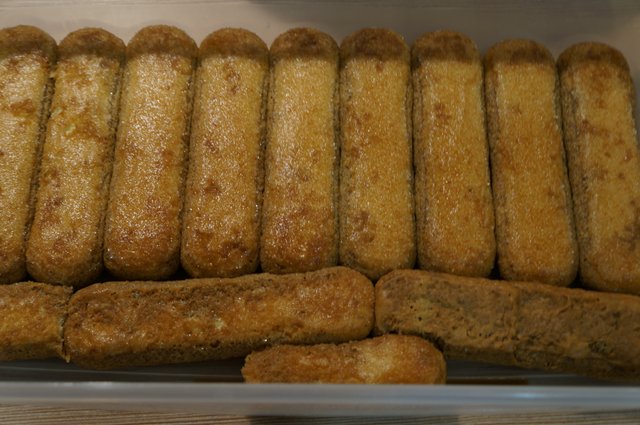 Tomamos el contenedor de profundidad promedio, empapamos nuestras galletas savoyardi en café uno por uno y las apilamos en hileras.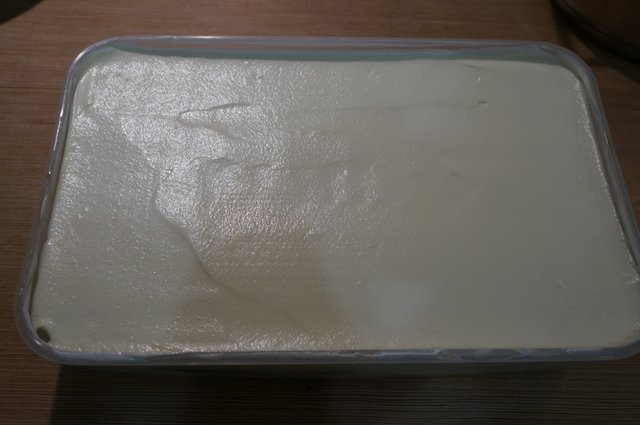 Ahora cubra los bizcochos con la mitad de nuestra mezcla.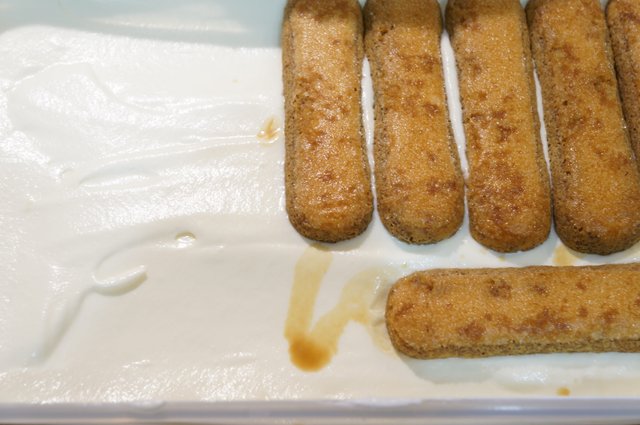 Y nuevamente extendimos el savoyardi empapado en café.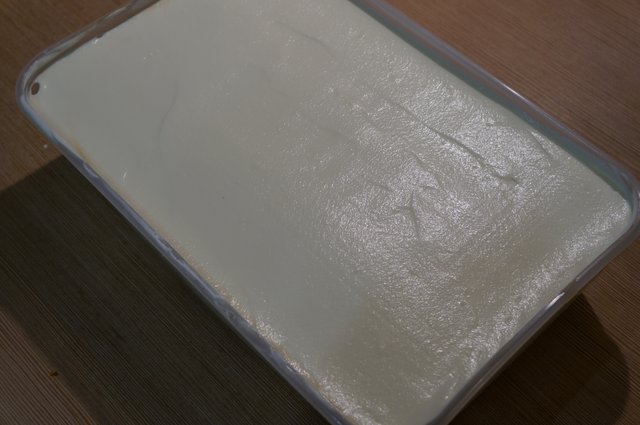 Y nuevamente cubrimos las galletas con una mezcla. Alinee la parte superior de nuestro postre y envíelo al refrigerador por un mínimo de 6 horas (generalmente hago tiramisú en la noche, lo pongo en la nevera y me voy a la cama ;-)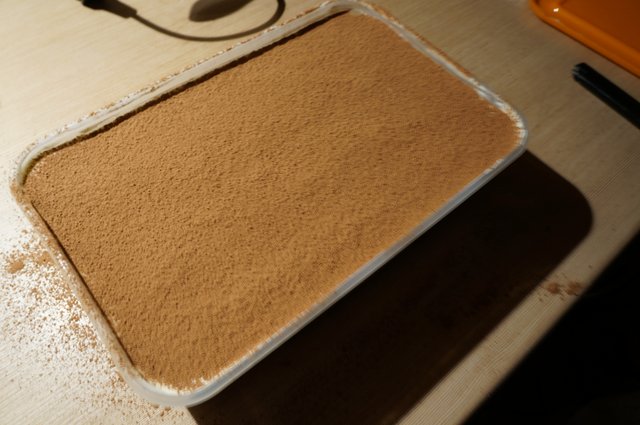 Después de 6 horas, el postre se congelará, ahora puedes espolvorear el tiramisú con cacao, decorarlo de alguna manera y servirlo en la mesa.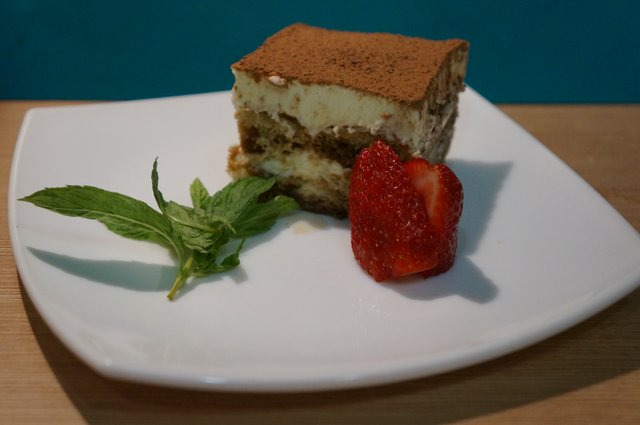 Por cierto, el tiramisú se prepara desde hace mucho tiempo, pero de acuerdo con la experiencia de mi familia, se come en una hora como máximo (solo si alejas a los niños de sus orejas ;-)