Golden autumn. Unexpected meeting
We have weather here, and nature decided to give people some warmth. The middle of October, and outside the window +15 degrees (yesterday there was a cover of the Most Holy Mother of God - the snow should already be lying, but now you can even swim ;-)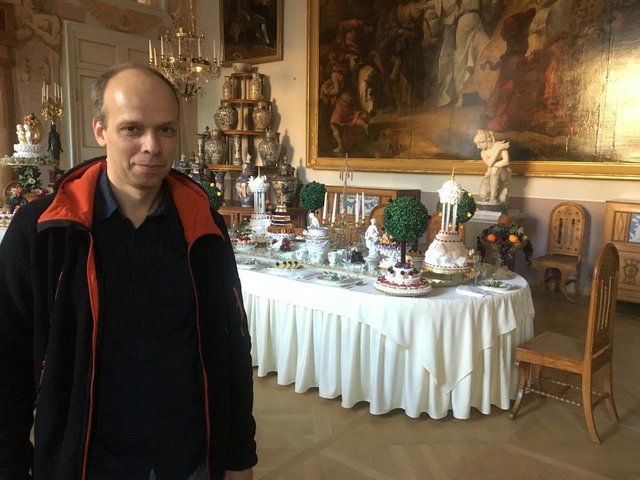 And, of course, golden autumn is around, birds fly to warm lands (and one can't, because it's fat like me ;-) And my family and I decided to walk around Moscow to breathe in the last warm air until the long winter, A walk around the stone jungle does not make much sense, so we moved to the Arkhangelskoe estate (this is not too far from us).
Arkhangelskoye is a very beautiful, old estate with a regular English park, stunning palaces and statues. But now is not about that.
As my wife said: "With you we can go anywhere and, of course, meet food everywhere! This is a professional deformation".
So this time, in the process of walking, we came across the exhibition "Desserts of Prince Yusupov". It is not even an exhibition, but a permanent exhibition in the magnificent palace of the manor.
I have to tell you, even an old pastry maniac like me was shocked. The beauty of desserts created by chef Aldis Bricheus according to old recipes and decorated with old prints impresses.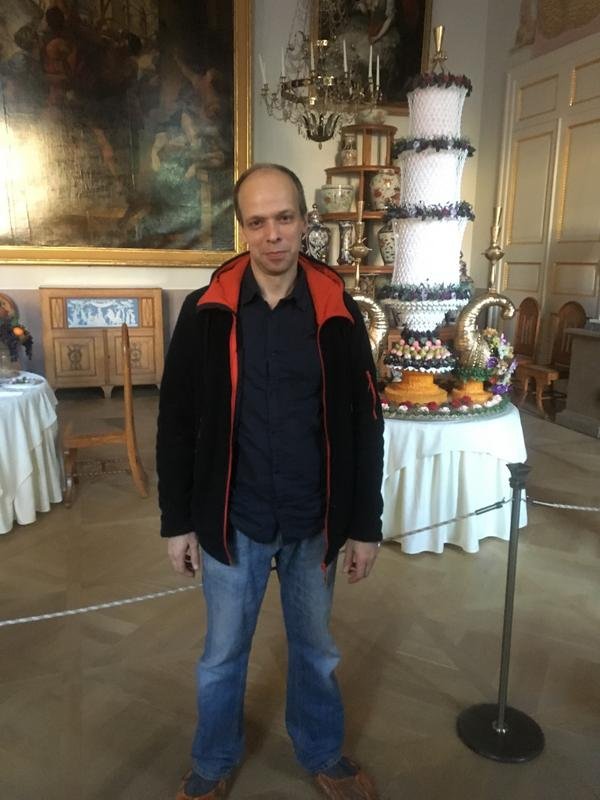 Here is a huge "Imperial" cake 2.5 meters high, orange trees and gazebos made of chocolate and sugar paste. As for me, I was struck, first of all, by a small pie made from several layers of jelly - it is a luminous building, requiring to be eaten. ;-)
This comment ends - see Photos and swallowing saliva :-))