Delicious Lentil Soup-Vegan and Gluten free Recipe
   This lentil soup is inspired from my favorite Lebanese restaurant,they make there this incredible lentil soup and I have to admit that I often go there to eat their version,because I`m suspecting they have their secret recipe,and I`m on a mission to recreate their restaurant version...Slowly I`m getting closer :)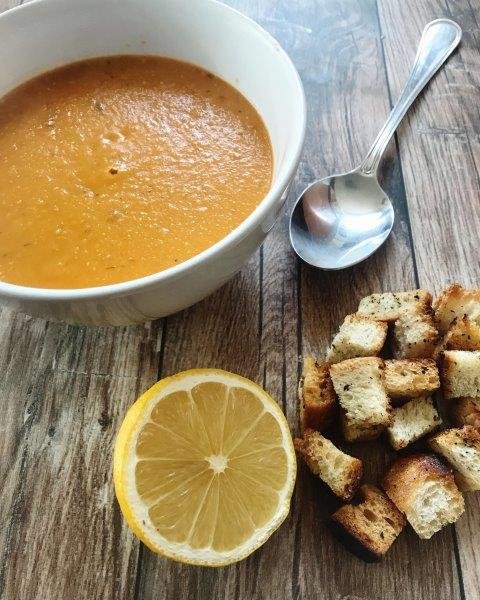 This recipe is super easy and delicious and I hope you all will love it too!
Ingredients:
1 tablespoon olive oil
1 medium white onion,peeled and diced
2 medium carrots,diced
3 cloves garlic,peeled and minced
1/2 cups red lentil,rinsed
3 tablespoon tomatoe sauce
1 teaspoon curry powder
1 teaspoon ground cumin
1 teaspoon turmenic
chilli flakes(optional)
sea salt and black pepper
Directions:
1.Heat oil in a large stockpot over medium-high heat.Add onions,carrots and cumin and saute for 5 min or until onions are soft.Add garlic and saute for 1 more minute.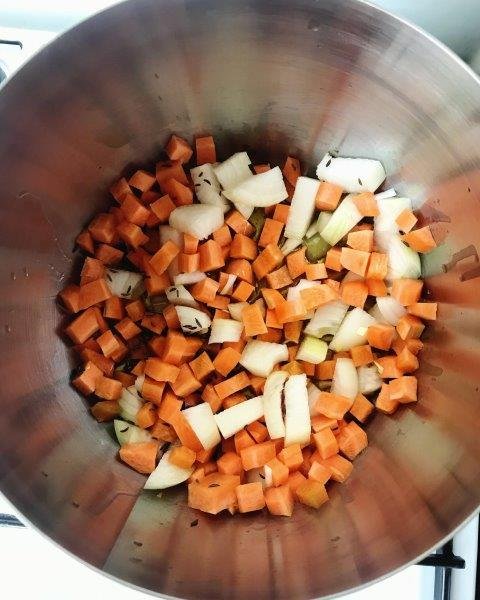 2.Add the lentil and tomatoe sauce and stir for 1 min.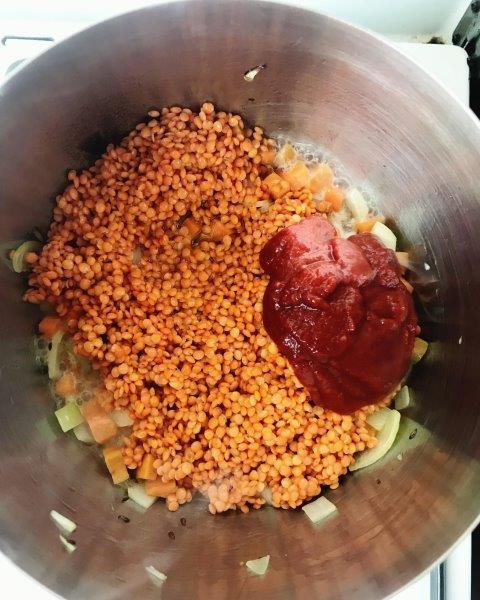 3.Add water or vegetable soup.You will need triple the amount of liquid for the amount of lentil you have.Add  the turmeric,curry,chilli flakes(optional),sea salt and black pepper and stir until combined.Continue cooking until soup reaches a simmer then cover and cook for 25 min or until the carrots and lentils are completely tender.Stir occasionally.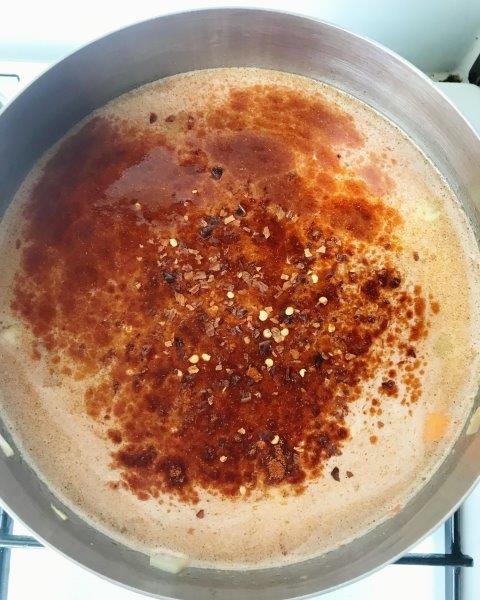 4.Using a hand blender (you can use a raditional blender too but I find it easier to use the hand blender,and less dishes to wash)puree the soup until it reaches your desired consistency.You can blend until really smooth as mine or you can leave your soup slightly chunky.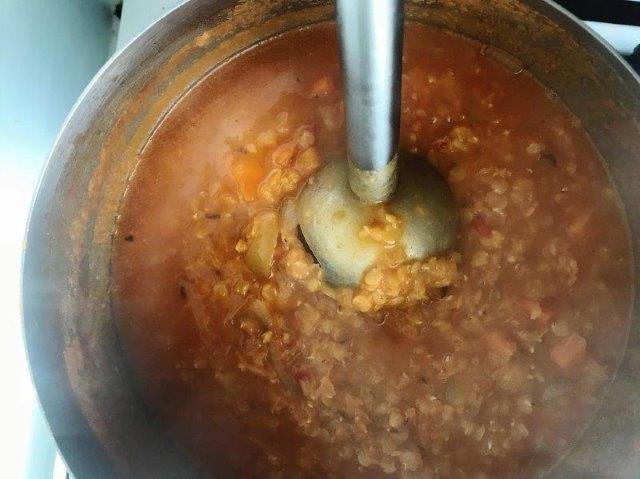 It doesn`t look good now but trust me it is delicious:))
    I always make some homemade croutons with basil,garlic powder and olive oil for this soup.Yes,I could buy them from the supermarket,but homemade version takes things to whole other level,and they are so quick and easy to make,there`s no reason not to make them yourself.The croutons are not gluten free!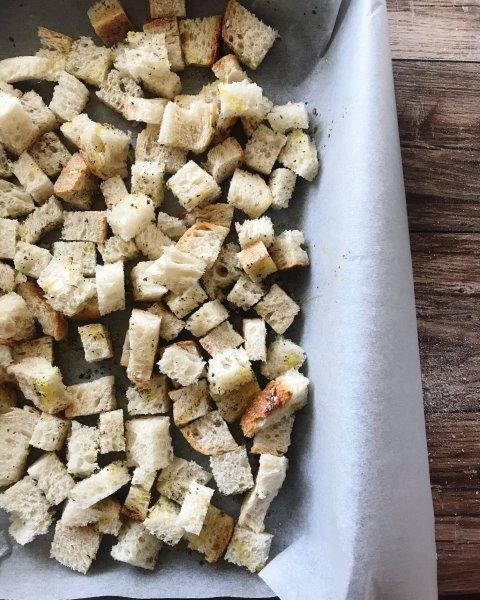 Adding lemon when you serve will make this soup even better.I like it a bit sour.
Thanks for reading!