Protein Mini Cakes Recipe You Will Love!
   As promised here is the Protein Mini Cakes recipe,easy and healthy!I don`t like to complicate things so I always go for more simple recipes.Unfortunately,I do not have much time to cook so I have to be practical with the meals I cook.
   These mini cakes are amazing and you can take them with you when you are at work or even when you travel!They make a great snack as well.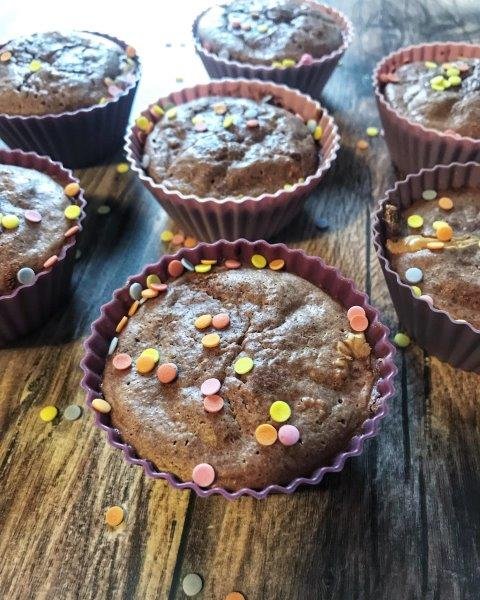 INGREDIENTS:
60 ml hazelnut milk
1 cup greek yogurt
1 egg
100 ml honey 
0.5 cup rolled oats 
Protein powder 1.5 scoops
cocoa powder
vanilla extract 
1 teaspoon of baking powder
dash of salt
peanut butter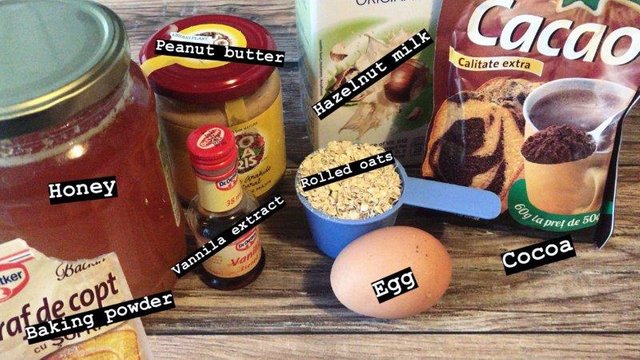 And because I am hare-brained I forgot to put in the picture the Protein Powder:) 
   Of course,you can replace the hazelnut milk with almond milk,soy milk or whatever you like and for the greek yogurt you can choose a vegan yogurt option.Feel free to make this recipe as you wish.
   You can also replace the honey with stevia,I do that some times but I have to admit I like this recipe better with honey.
HOW TO DO IT 
First pre-heat oven to 175 C (350 F)
Place all of  the ingredients in a blender or food processor and pulse a couple of times,until all ingredients are mixed well and combined.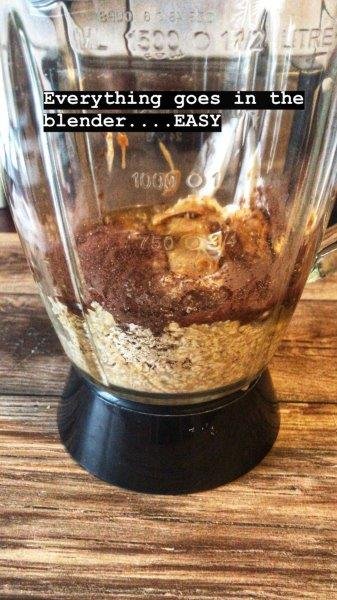 3.Pour the mixture into mini silicone muffin tray and add chopped walnuts and push them into the mixture.
NOTE: You can also put pecans instead of walnuts,or just leave walnuts out.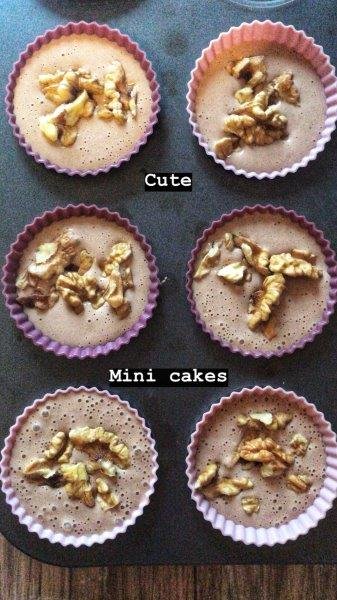 4.Bake for about 25 minutes and let it sit for about an hour before serving.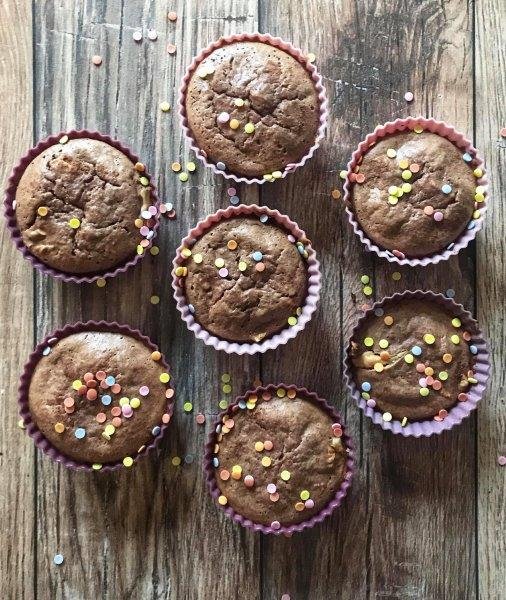 I hope you enjoy this recipe.....I am on my way to put this delicious cakes into my stomach:))cause my mouth is watering!!!
P.S : Lateral I will post my Chest And Triceps Workout!
KISSES