I tried out imperfect produce too...
After seeing the post by @iseeyouvee regarding Imperfect Produce, I had to check it out myself!
You can see her post here: post.
I love making bit soups or stews so this sounded like a great idea to me. Who cares how a vegetable looks when it is chopped up and soaked in stock?!
It comes in a very minimalist box that is left at the door with all of the fruits and vegetables sitting at the bottom.
Outside: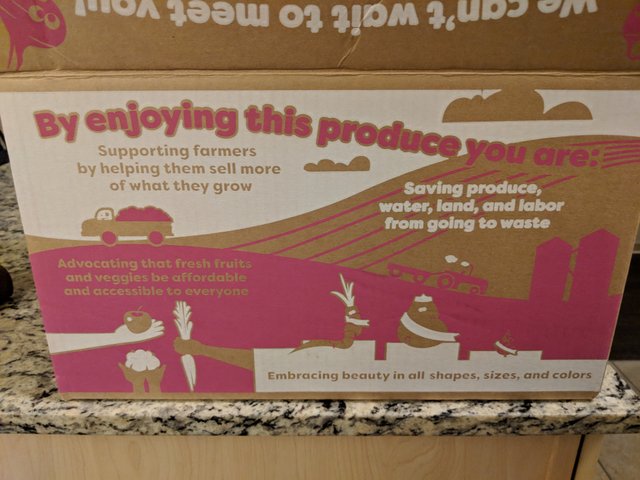 Inside: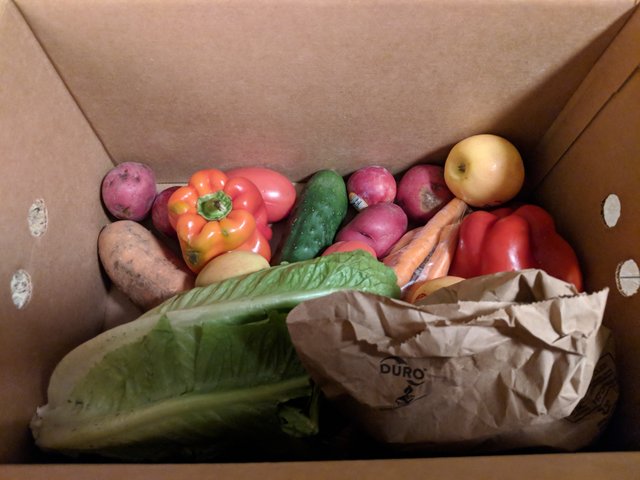 I pulled out everything and was quite pleased with what I saw considering that the delivery is only around $20 (food and delivery cost included).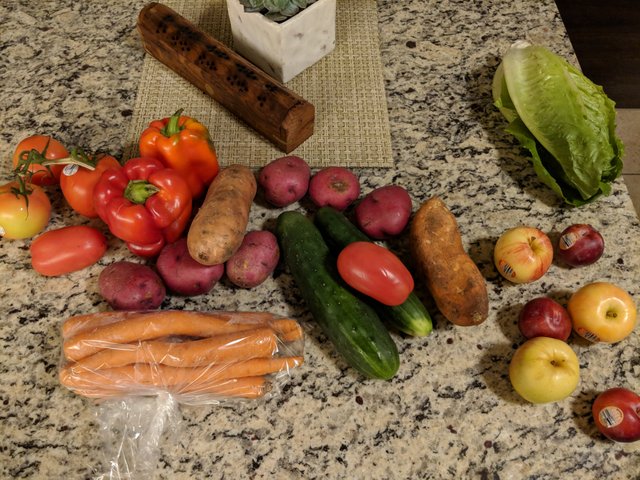 This looked like a perfect mix to make a soup so I took these from the new vegetables:
Sweet Potatoes
Regular Potatoes
Carrots
Red/Yellow Peppers
And combined with other things I had laying around:
Ground Beef
Vegetable and Beef Stock
Garlic
Onions
Spices
Butter
Somewhat cut up spaghetti noodles (only added at the very end so it isn't too soft)
Celery
So it started out looking like this: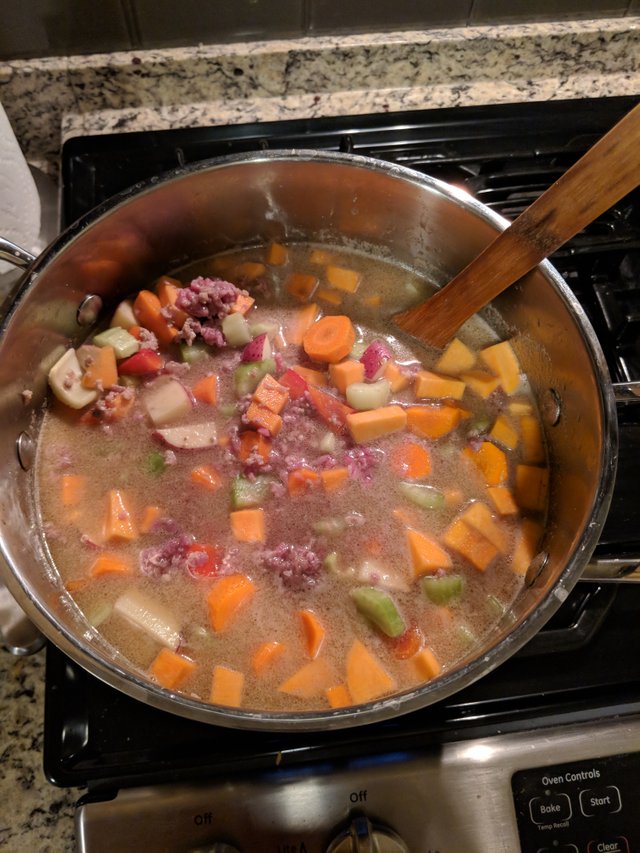 And a few hours later, it looks like this: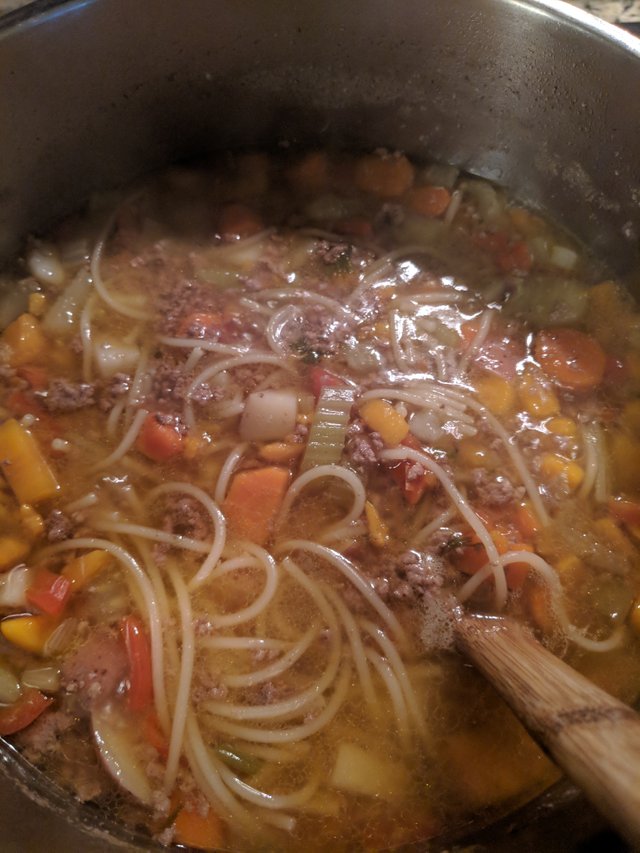 Delicious and the whole thing lasted me almost two weeks!
I would definitely recommend checking out Imperfect Produce if it is in you area. A great, cheap way to add some healthy fruits and vegetables to your diet.
Thanks for stopping by!