A quick photo and follow-up comment about Imperfect Produce and why I'm continuing to love it!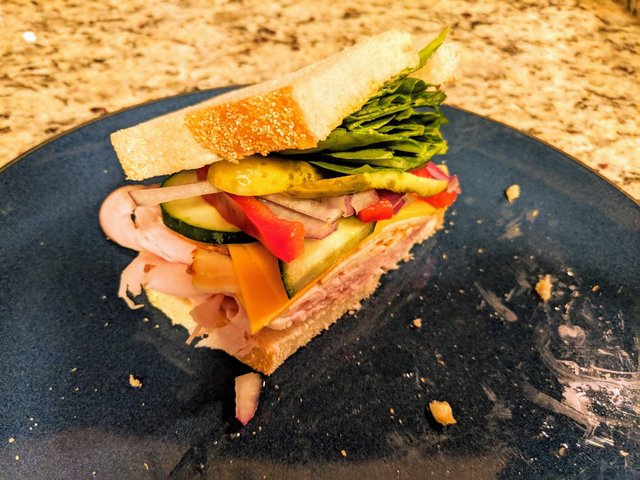 It has been awhile since I have really put any effort into making a sandwich... but now I have so many vegetables laying around that I've started stacking them in sandwiches like the one above (I was too hungry to take the photo before eating half...).
Making a big sandwich is kind of like a mini game of Jenga against yourself! And they taste pretty good too...