How to make quick pasta with tuna and sweetcorn.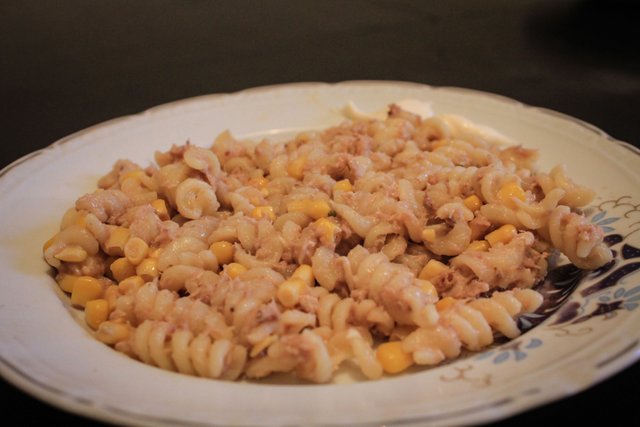 Hi friends, today we are going to make tasty salad. It's so easy and fast to make, and you can eat it hot, or cold. I saw a lot of recepies for this salad, but I am gonna use only these ingriddients.
Ingriddients: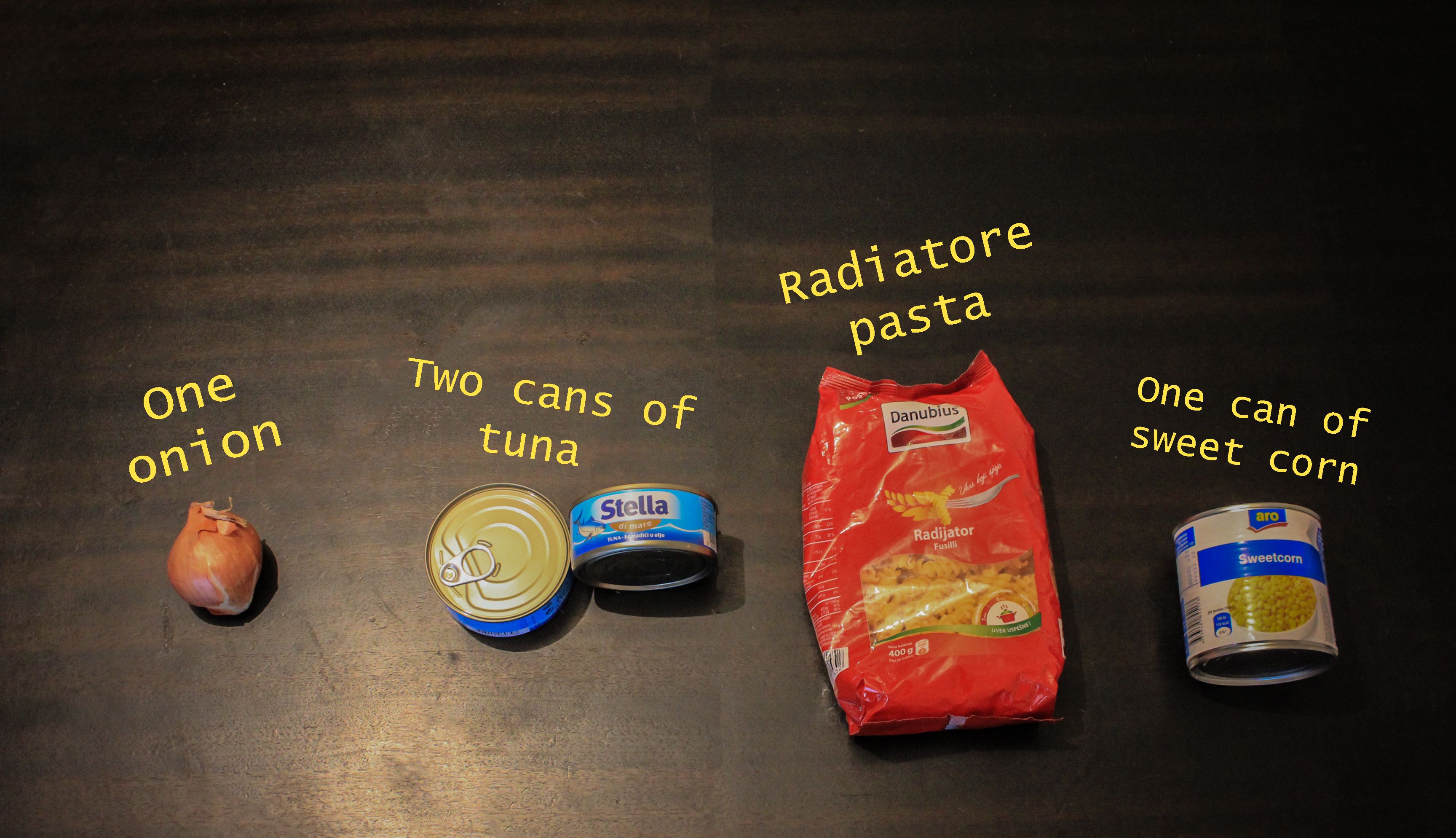 First place the pan on your stovetop and turn the burner to the highest heat.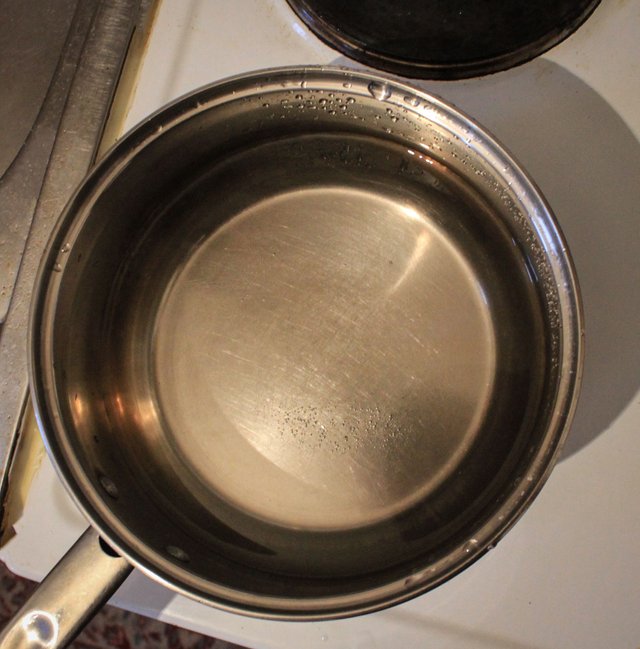 While we waiting for water to boil, we need to devide our ingriddients.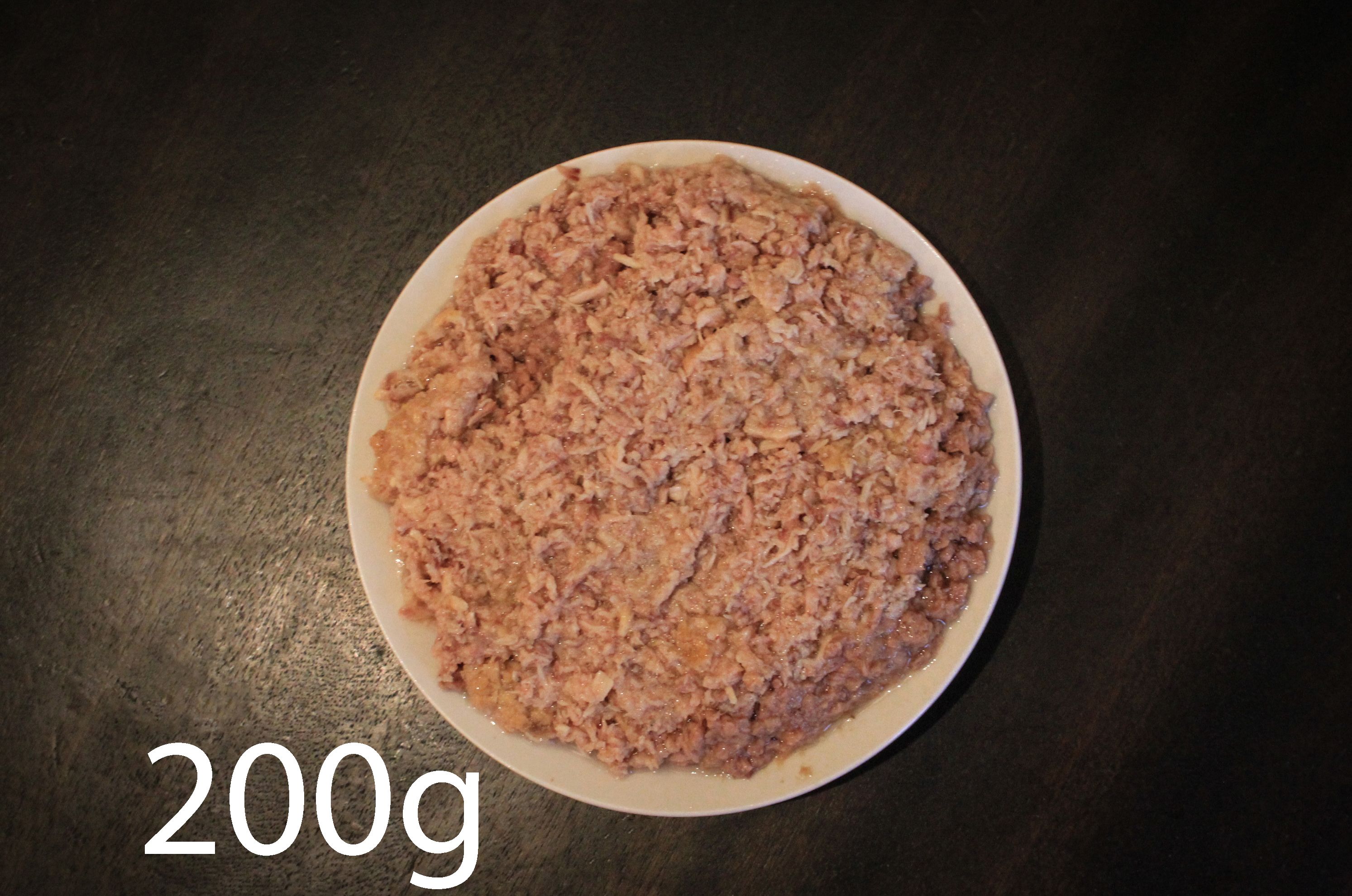 I will use just half of onion, but if you want you can use whole onion.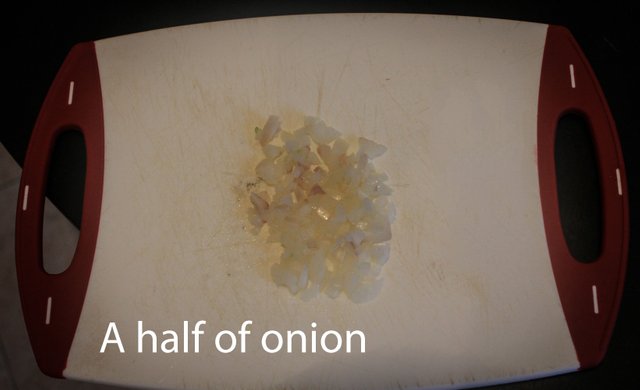 You can add chopped pickles, mayonnaise or mustard.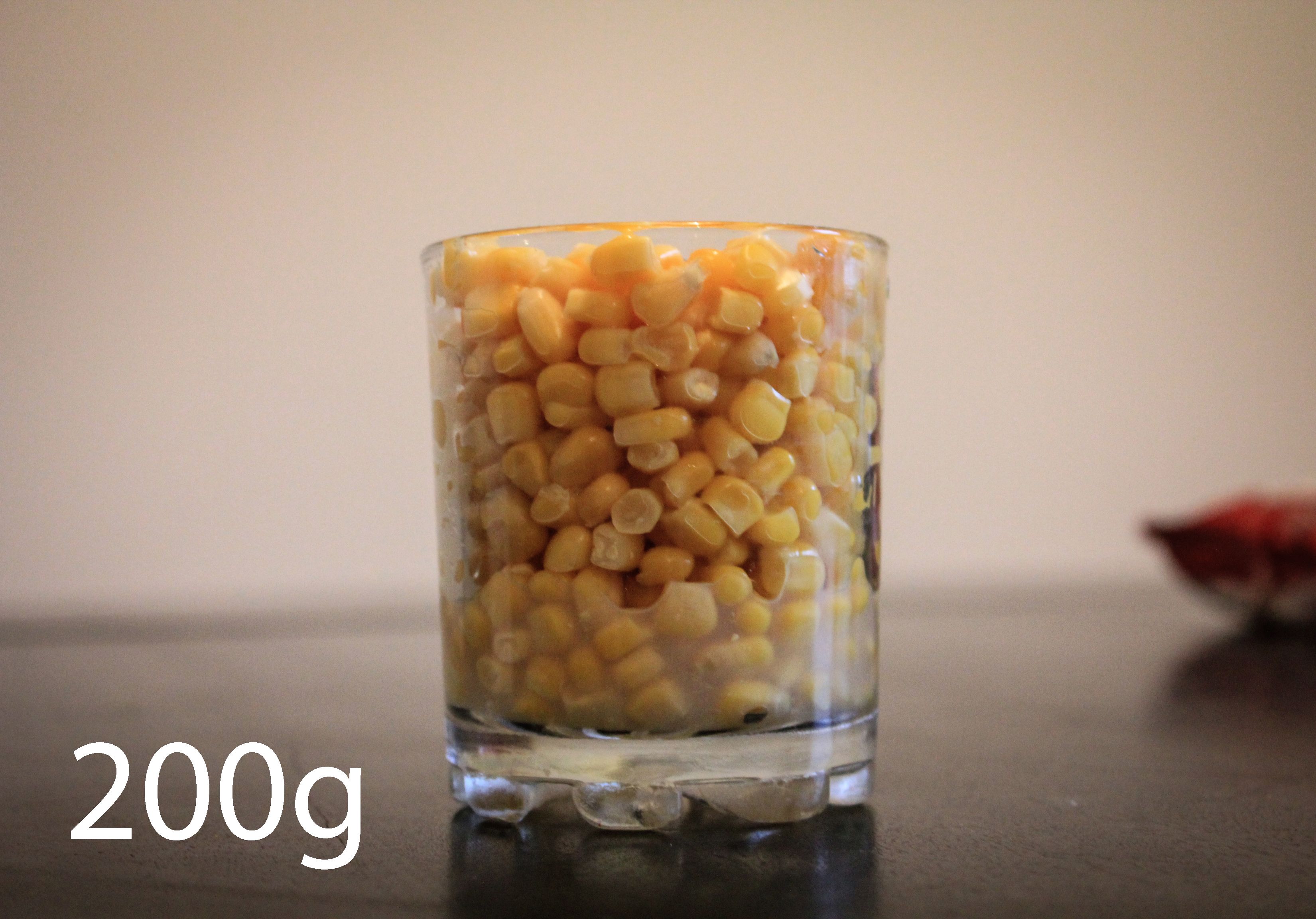 When water starts boiling add pasta.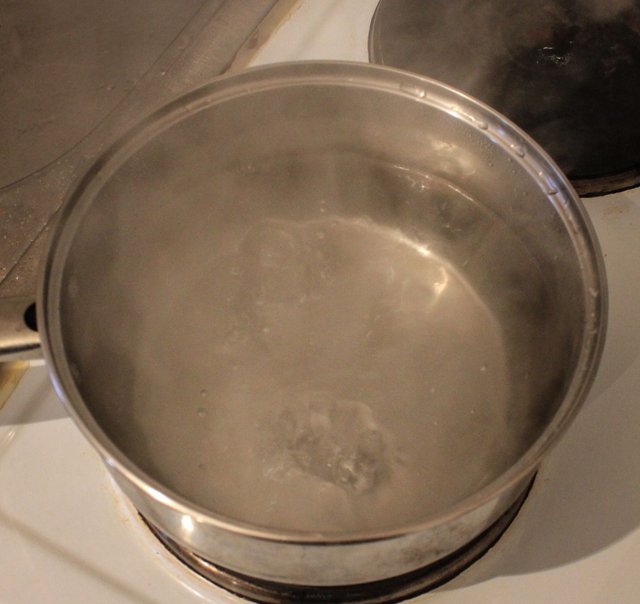 And lower the heat to medium.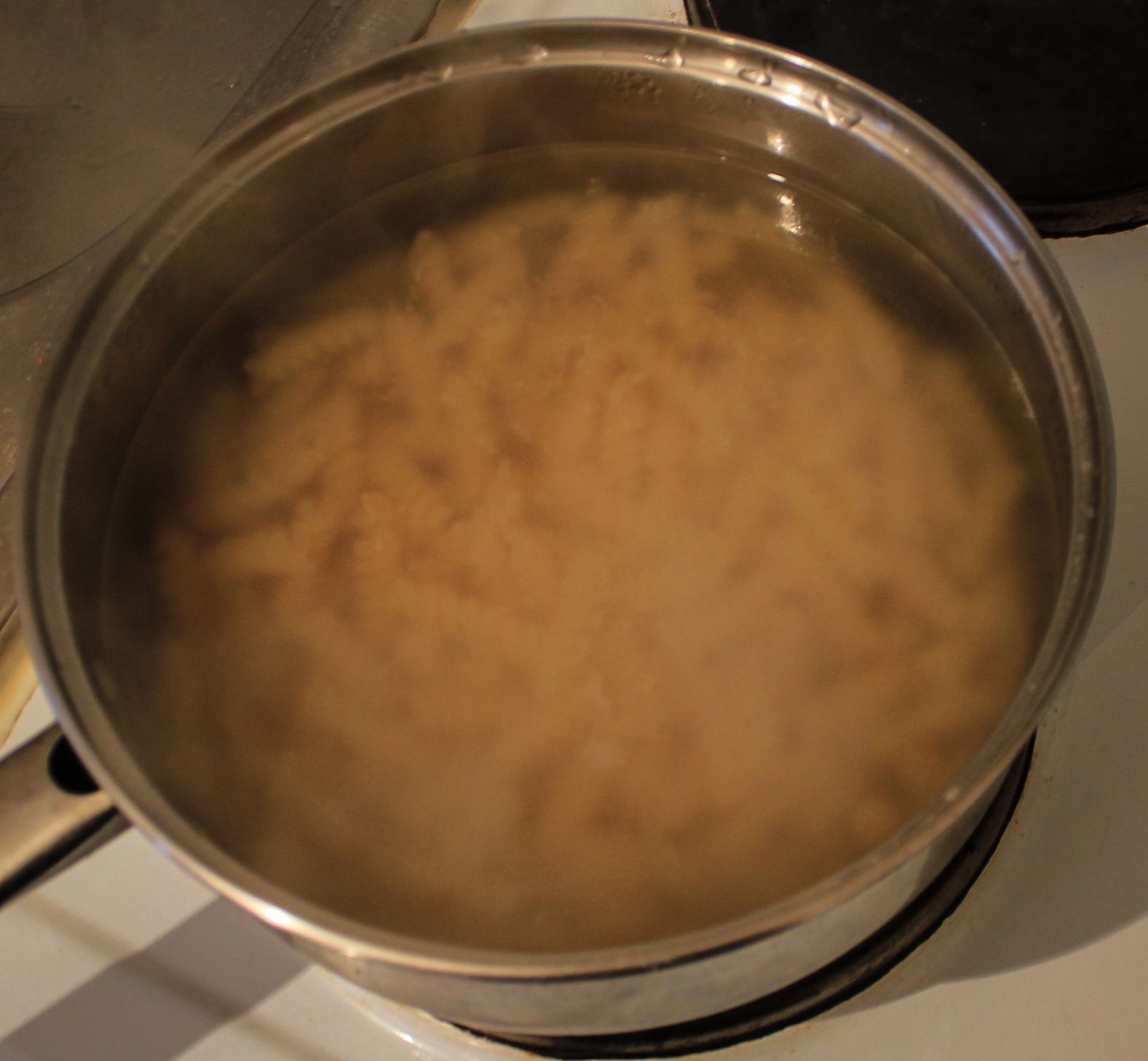 While we wait for pasta to cook, in a bowl add sweet corn.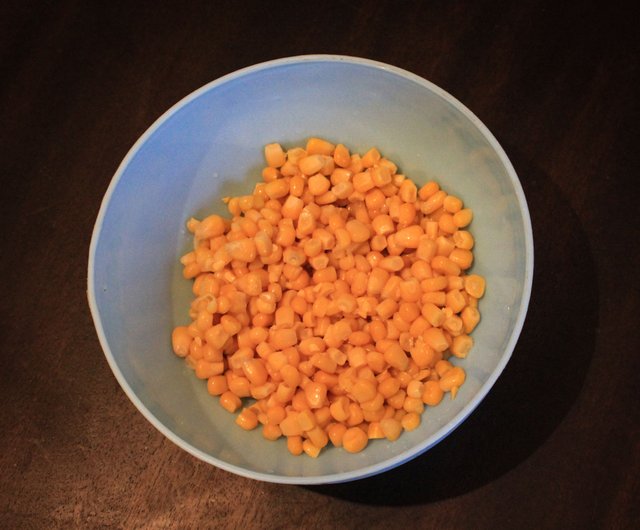 Add chopped onion.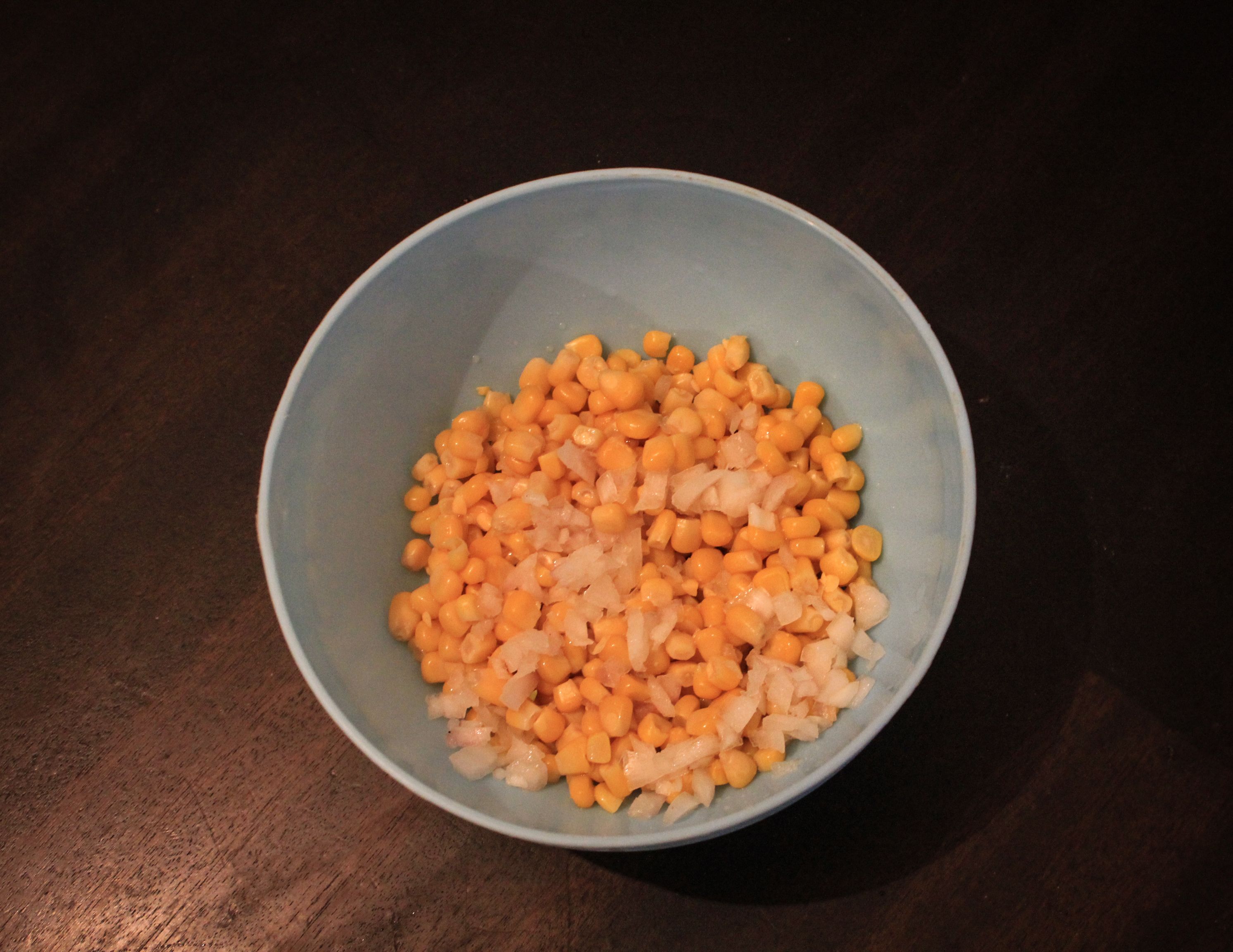 Add tuna,oregano,salt and peper.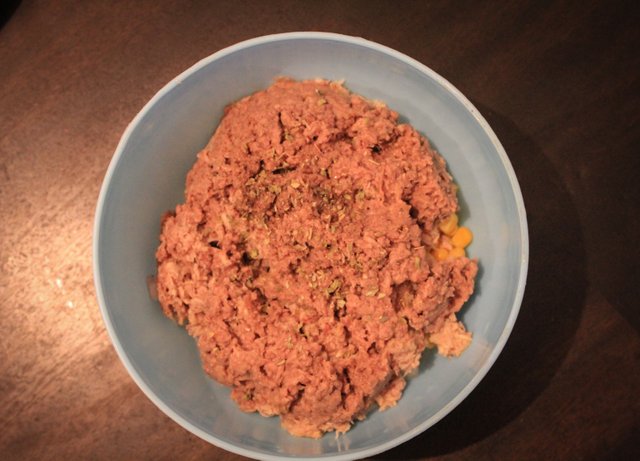 Mix it well.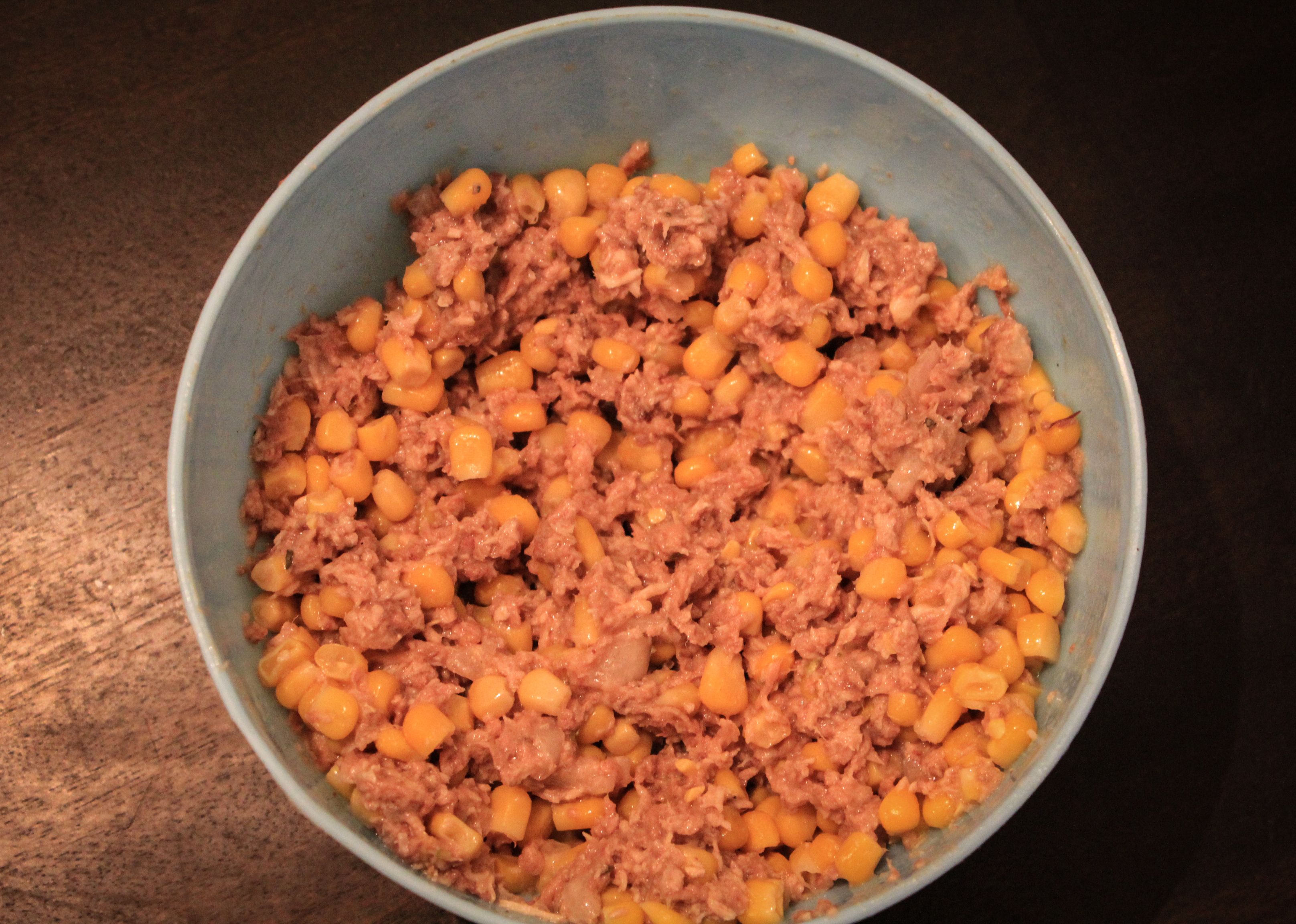 When pasta is cooked, drain and rinse it.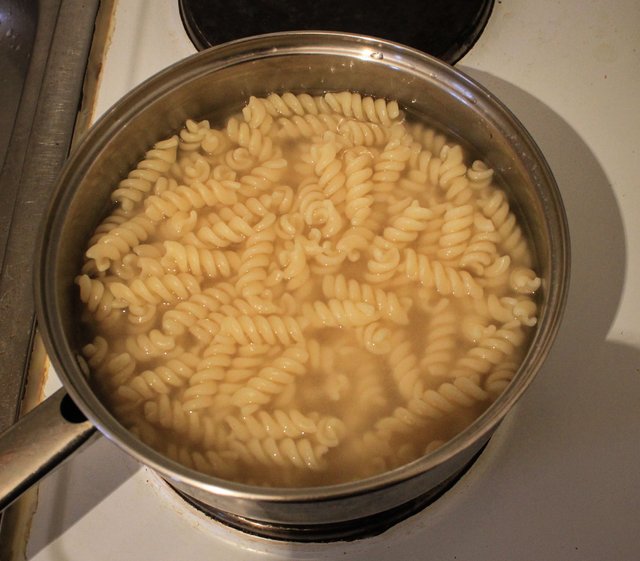 Mix it all together and it's done.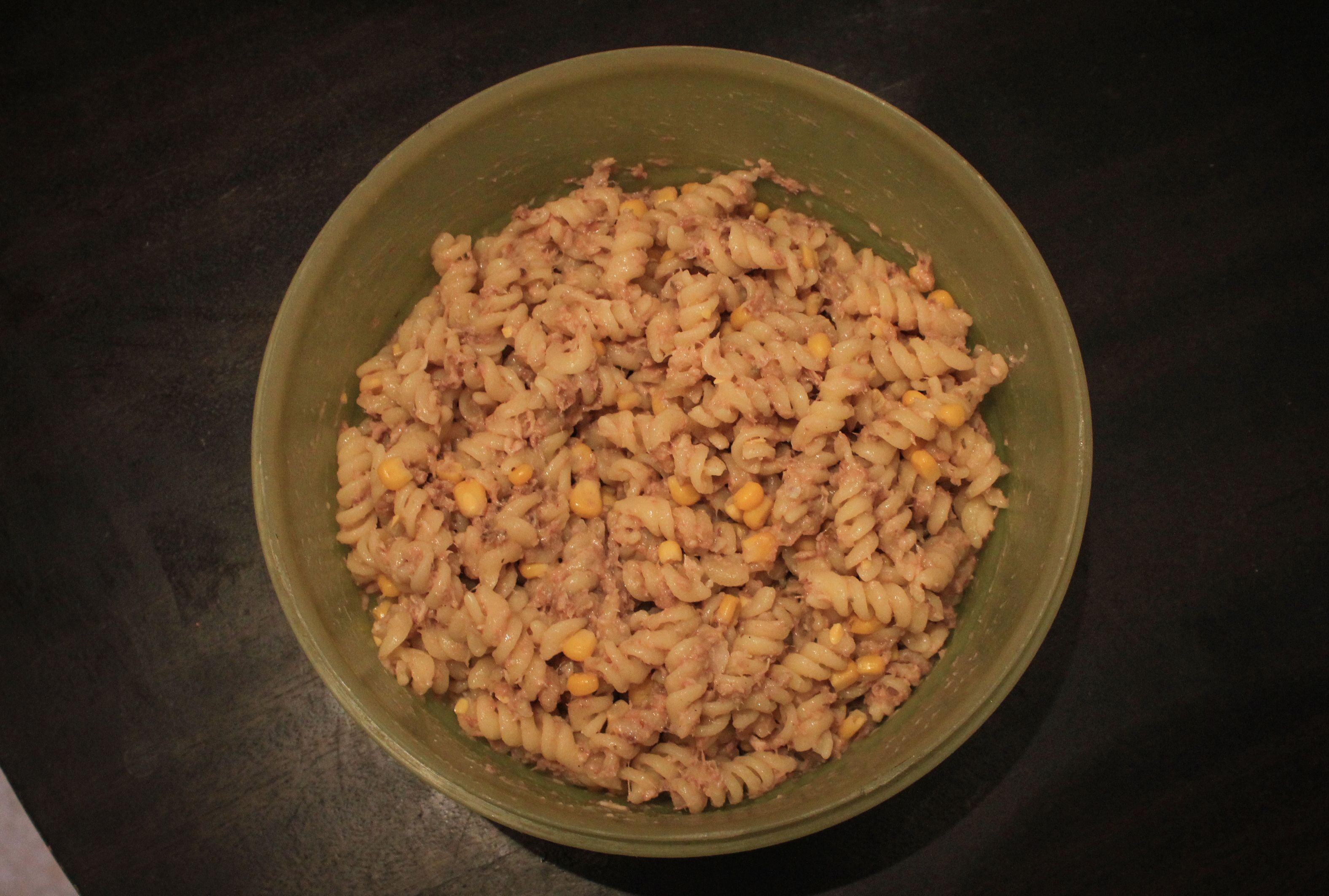 You can serve it straightaway, or place it in fridge for some time and serve it cold.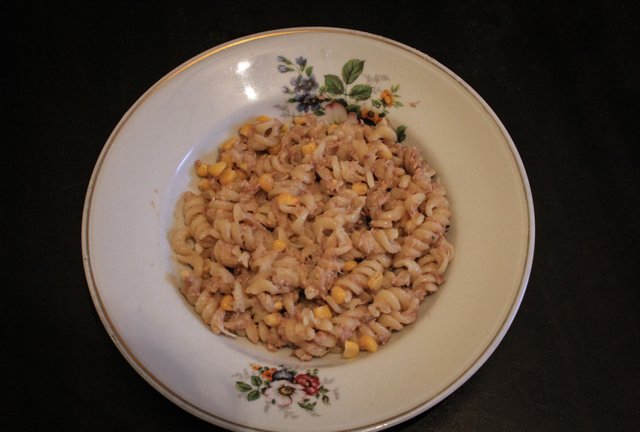 I hope you liked it, if you do don't forget to upvote and follow! :D