Bina's Yeast Rolls (with recipe)
My mother-in-law, Jakobine (Bina for short), was Norwegian and had a clear idea of what constituted a holiday feast. She was a wonderful cook who knew how to please the eye as well as our tastebuds. Her holiday tables were beautiful, even before the food arrived! Linen tablecloths and napkins, with silver napkin rings, her heirloom plates and serving bowls, fresh flowers and candles, it was a joy to sit at her table.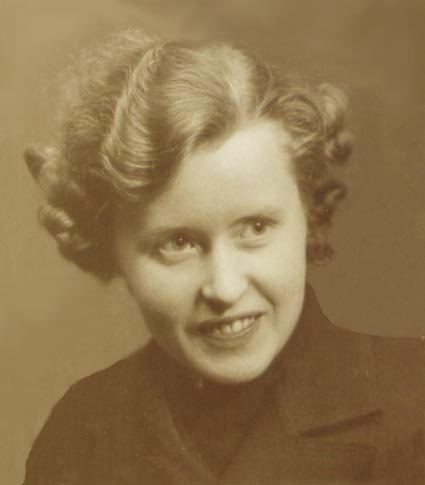 Jacobine Randine 'Bina' Eikrem Metcalfe
For every holiday she made special treats. Rum cake for Easter, Rømmegrøt for Christmas, sweet potatoes baked in orange halves for Thanksgiving, but best of all were her dinner rolls. Everyone politely fought over them and if there were any left over we did our best to take home as many as we could.
She didn't write down her recipes, she knew them by heart, and when she passed and I inherited her cookbooks and notes I was dismayed to find only a list of ingredients for her yeast rolls - with no measurements or directions!. Why had I never asked her to teach me how to make them? It seemed there would always be time to learn
I knew a little about making bread and had a general idea of proportions so I set out to duplicate her recipe. The first batch I made was a huge disaster. I knew the minute I took them out of the oven that they were nothing like hers. I actually sat down and cried, missing her all over again.
But I perservered and several batches later found success! My husband declared that they were as good as his mother's! Now I make them for every holiday meal, and sometimes for no special reason except the joy of eating them and remembering her.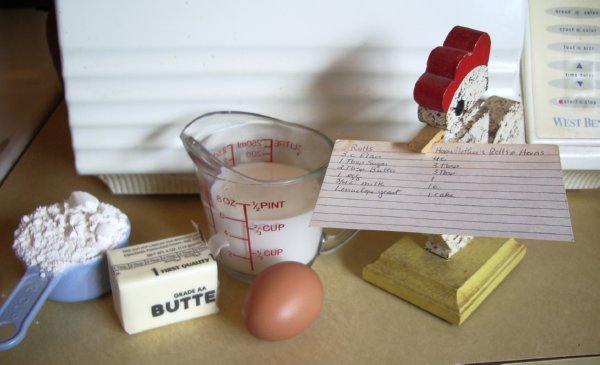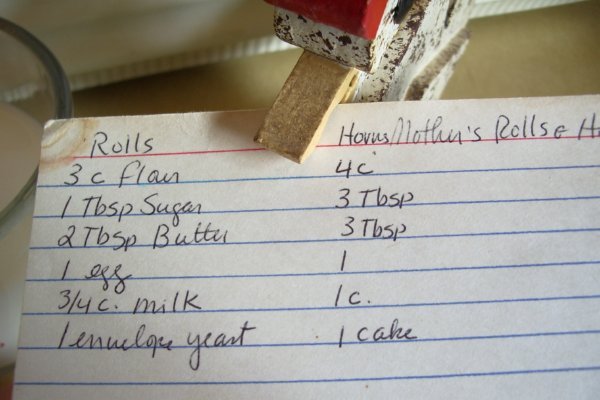 If you have made yeast breads you will find these easy to make. If you haven't they are still worth trying! Allow yourself plenty of time, the secret is to let them rise twice before forming them into rolls, and then let them rise again.
I am making them for our Thanksgiving meal. We will eat at 2 pm and I started them at 9 am. I have gone the modern route and use a bread machine for the kneading. If you knead the dough by hand keep going with it until it is "as soft as a baby's bottom!"
Bina's Yeast Rolls
(Bread Machine Version)
Ingredients:
2 ½ to 3 c. flour (Bread Machine flour) (use as little as possible)
1 Tbsp. Sugar
1 egg, at room temperature
2 Tbsp. Butter (softened)
¾ c. Milk
2 ¼ tsp. Yeast (quick-acting, for bread machine)
Directions:
Measure milk and butter and warm until butter begins to melt. Add to bread machine with the egg. Add the flour and sugar. Make a small dent in the center of the flour and add the yeast in the center.
Use the bread machine's 'dough' setting. Mine takes an hour and 40 minutes to complete. When that time is up wait another hour before removing it to a floured surface. Let rest 10 minutes.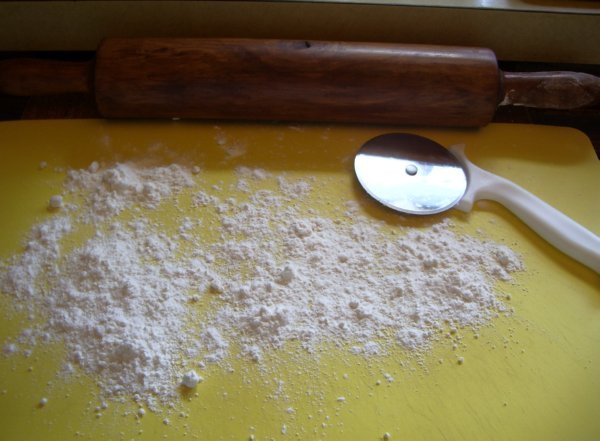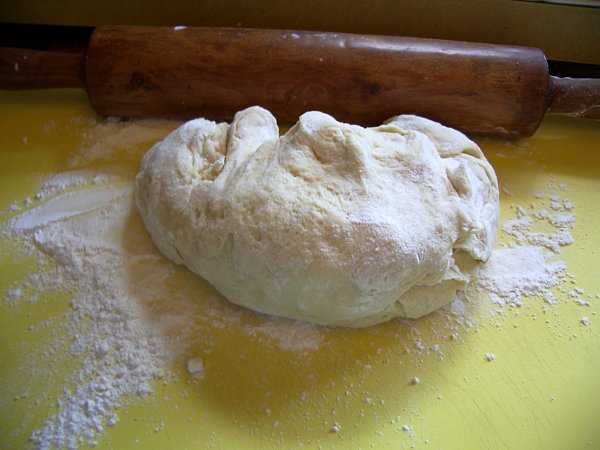 Roll out dough evenly. How thick you roll it isn't important, anything less than a half inch thick is fine.
Use a knife or other cutter to cut the dough into squares, then each square diagonally to make triangles. (I use a pizza cutter!)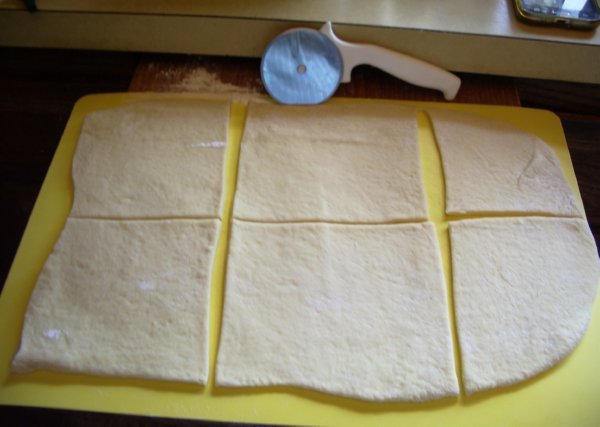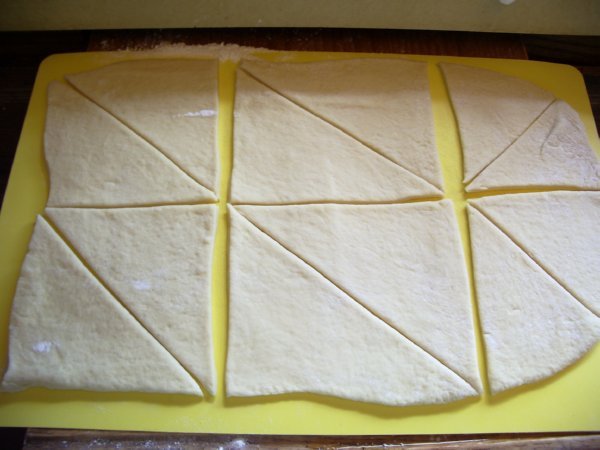 Roll the triangles from the widest end into a crescent roll shape, pinching the tip into the roll so it keep its shape while rising.
Place the rolls on a baking sheet (I use parchment paper to keep them from sticking.)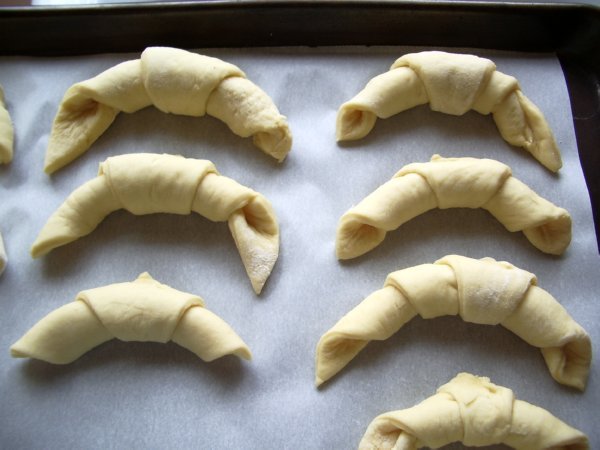 Let rise in a warm place for at least an hour, until you see they have risen a bit. They will not double in size but will look somewhat puffy. Bake them starting with a cold oven set to 350 degrees for 22 minutes. Enjoy them warm or cold!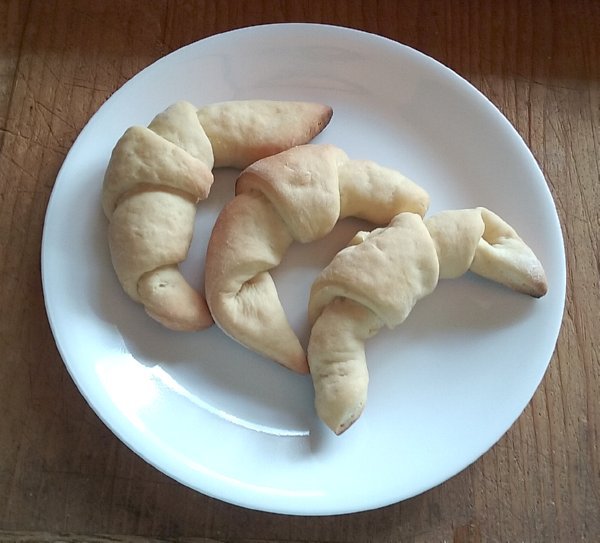 If you will be making them without a machine you can substitute regular white flour and yeast for the bread machine versions. Mix the milk, butter, egg, and sugar in a large bowl. Add the flour gradually, stirring it to combine. Start with 2 ½ cups of flour and add more until the dough doesn't stick to the side of the bowl.
Knead on a floured board, adding a bit more flour as you go until it doesn't stick to your fingers. Lightly coat the large bowl with oil and put the dough back in. Cover the bowl and let rise for one hour. Punch down the dough to let out the air bubbles, cover for another hour.
From there the process is the same, turning out the dough onto a floured surface, rolling, cutting, forming, and baking the rolls.

I am a member of #ccc by @freedomshift
This is an Invitation to join #ccc for Guaranteed 👍 Daily Income 💵 and Payout 💸 for Newbies (2.0) 🐟 🐜 🐛 in #ccc 👣 and Follow 👣 the Honor Code 🏅 - the Creed (Conditions and Limits Inside)
AND
the latest update <<< please click to read.