The Black Meal
When my husband and I were dating I was still learning to cook and he liked it when I practiced making meals for him. He would often say how much he loved to cook too, and one day he said he'd like to cook a meal for me. "Oh boy," I thought "A man who cooks!"
So not long after he brought over some ingredients and took over my kitchen. He said he didn't need any help, that I should just relax while he took care of everything. "This is so great!" I thought and wandered off to leave him to it.
Even with my limited kitchen skills I had to wonder why it was taking him so long. Was he making something really complicated? He was making a lot of noise in there. And then there was a lot of silence. Too curious to wait any more I went to see what was going on.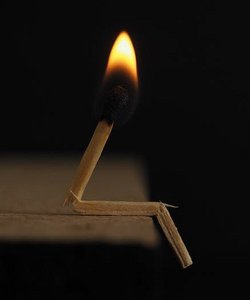 source
He had just set our plates on the table. I sat down and looked to see what he had made. Ah, no, nothing complicated, it was a simple hamburger patty, fried potatoes, and green peas. Except that the hamburger patty was black. The potatoes were black. The green peas were mostly still green, but the ones that had stuck to the bottom of the pan, yes, they were black too.
"It's the thought that counts," I reminded myself, and took a polite bite of potato. Then a tiny taste of the burger. And stared at the peas.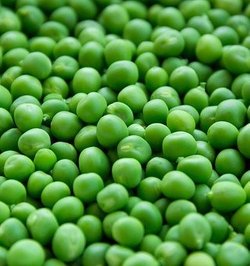 How peas are supposed to look.
source
I looked up at him. He was watching me. "Um," I said, "everything is so, um, well... black!"
"Yes," he said, "I'm sorry."
"But I thought you said you could cook!"
"No," he said. "I said I loved to cook. I just don't know how."
And then we laughed and laughed, put the pans in the sink to soak, and went out to find something edible.

I am a member of #ccc by @freedomshift
This is an Invitation to join #ccc for Guaranteed ? Daily Income ? and Payout ? for Newbies (2.0) ? ? ? in #ccc ? and Follow ? the Honor Code ? - the Creed (Conditions and Limits Inside)
AND
the latest update <<< -please click to read.