Burger Bros: Fantastic burgers in the heart of My An, Danang
If you are a foreigner living in Da Nang, there is a good chance that you live in My An because that is just kind of where all the foreigners end up living. It is kind of like Chinatown in reverse and that's just the way it is.
If you have lived here for a while you have probably also already heard of Burger Bros. I've been here fore 2 years and of course I have heard of them but it wasn't until yesterday that I ever actually tried it... and man oh man is it fantastic.... well, provided you like burgers.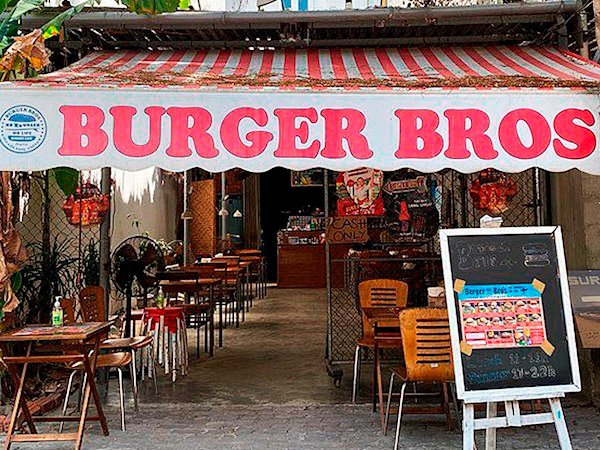 src
The reason why I never went to it before now is because of the fact that when I first got here, the place was packed every single night and it was going to be a long wait before you could get some food. This is usually a good sign that a place is making a good product. They also didn't participate in any of the delivery apps that take a percentage of the sale because they didn't have to. In fact, they didn't do any delivery at all. I also had my reservations about going into the place anyway because it looked kind of like a dumpy garage that had some chairs in it.
Then one day I was walking down that street and noticed that Burger Bros was closed. A few weeks later I noticed that the building had been torn down and was like WTF?
Recently, they re-opened across the street in a MUCH nicer building and I had my first go at trying some of their food. I was not let down.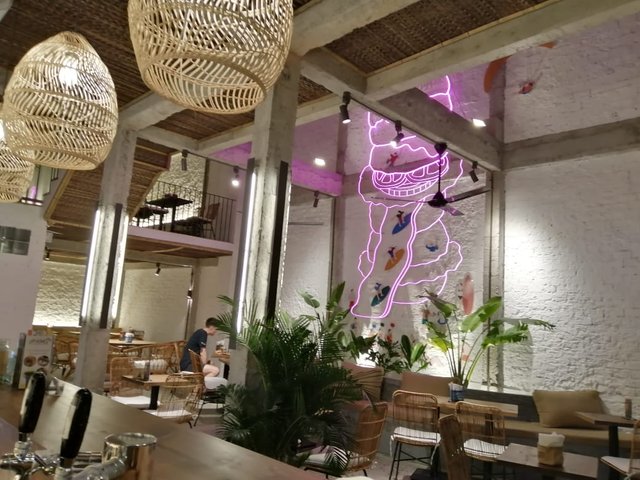 The new building has a lot more class than the garage style dining experience that they had prior to this building. It is 2.5 stories tall worth of dining, but since I was there for takeaway, I didn't go up there. It is a classy looking joint, but to my delight the prices are the same as when they were across the street in the garage place.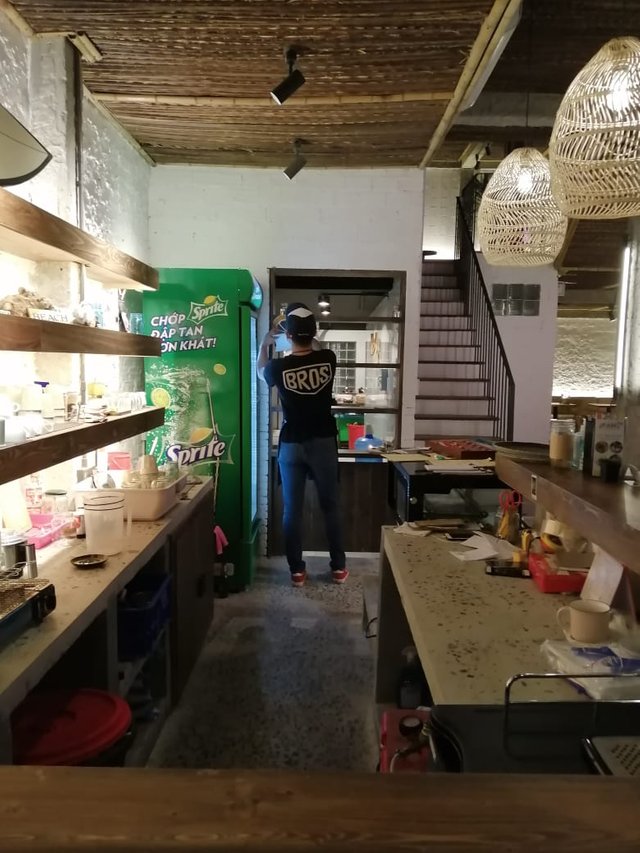 This isn't the best angle, but what I am trying to show here is that the kitchen is open for anyone to look in on what is going on in there. I always appreciate this sort of thing because if you are someone that is concerned about cleanliness of the kitchen where you are eating, it is right there in front of you if you care to have a look.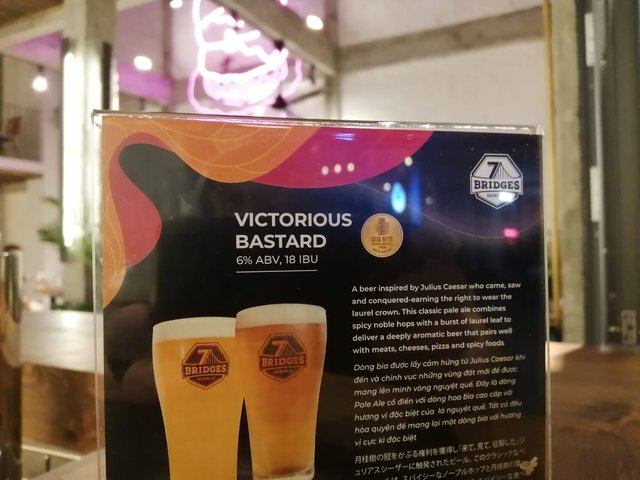 They also have some premium beers on tap and while this isn't something I would normally engage in, the food here is quality enough to justify a rather expensive treat like this with your meal. For this particular trip I was here for takeaway, so it wasn't a factor for me.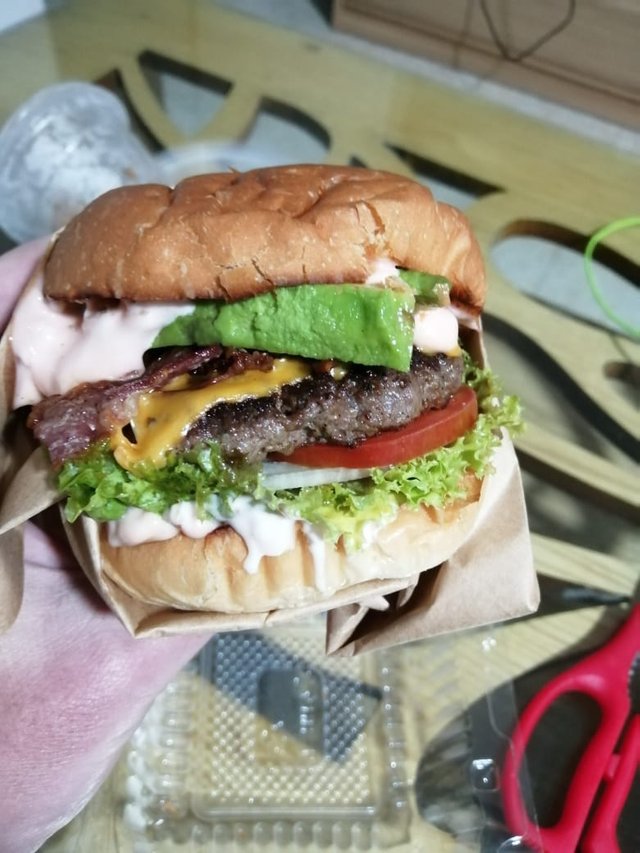 Just look at that beauty! I opted for the bacon avocado expecting it to have a few dabs of actual cheese and sauce on it but it was loaded with the stuff and every single bite threatened to make marks on the floor of my living room. It's ok, I have a mop.
It's been a while since I have been this excited about a "new" restaurant and plan to return to this place on a regular basis well into the future even though I have heard some rumors out there that burgers are bad for you. meh!
If you are in the area or end up visiting here once that sort of thing is allowed again it is located HERE, just a few blocks away from the beach. Come one come all!