The best pulled pork I've ever had is in Vietnam
When you live in Vietnam you live your life rather nonplussed about food just in a general sense (well, unless you really like Vietnamese food - which I do not.) There are a lot of foreign options in the city that I live in an also a great many other, nearby cities but for the most part they are very substandard and dare I say, diappointing. We don't really expect an exact replica of foods that originate thousands of miles away but some of them are just downright terrible.
When I saw that there was a smokehouse in Da Nang I wasn't really expecting a great deal but the prices were low enough that my small group of dinner pals decided to give it a shot anyway.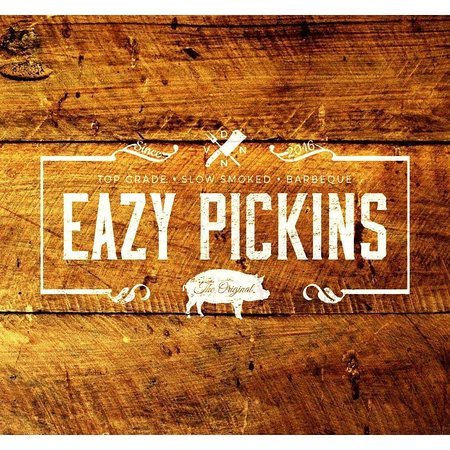 src
We all ordered the pulled pork because most of us in attendance had been disapppointed by ribs served elsewhere in the past. I know very little about the process of preparing smoked meats but figured I would play it safe anyway and go with something I figured they were least likely to screw up.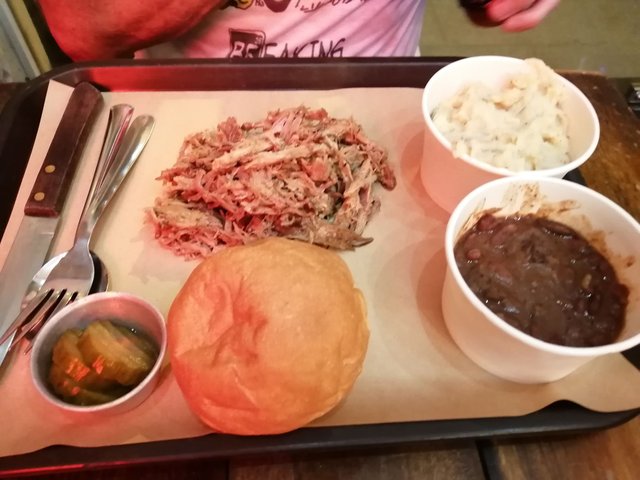 Now that portion doesn't look like much but when combined with the side dishes of beans and mashed potatoes as well as the roll, it is, at least in my world, a lot more food than someone should probably eat in one sitting and the taste was just out of this world.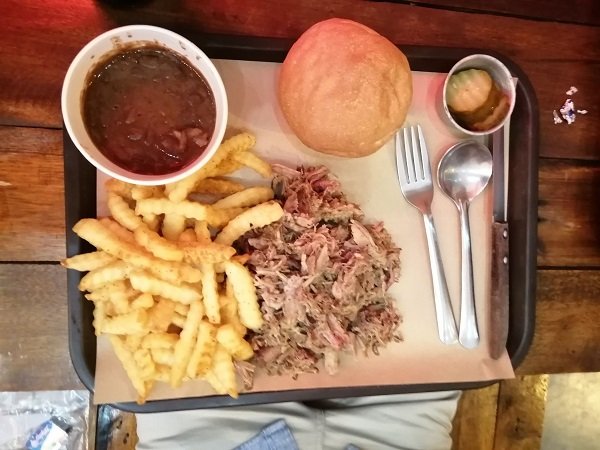 One of my friends who is known for being a very heavy eater, despite being thinner than the rest of us in attendance, ordered the double portion and that just looks ridiculous. I don' think I would stand much chance of finishing all of that.
The taste was just perfect and I have had a lot of pulled pork back when I lived in the USA so I gotta say, the guy who is running the place really knows what he is doing. The real "kicker" was the 5 different sauces that he had on hand one of which was called "Uncle Red's special sauce."
When I inquired as to whether Uncle Red was a real person I was told by the owner / pitmaster that Uncle Red is a real person: Red is his uncle and also the man who taught him how to smoke.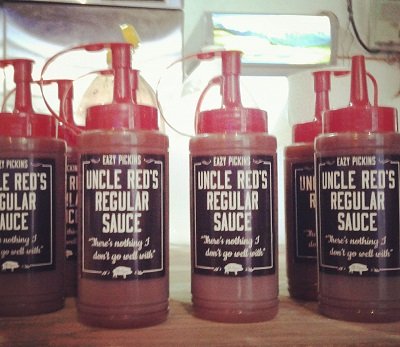 This stuff is a meat-lover's heaven in a bottle. It is honestly the best BBQ sauce I have ever tasted and honestly, I think you could put it on almost anything and it would make it better.
I still stick with my previous statement that for a majority of items, foreign food is very unimpressive in Da Nang, but Eazy Pickens is a true standout. This place is amazing and I will definitely return in the future.
If you find yourself in Da Nang and want to try the best pulled pork that I have ever had anywhere in the world, the location is
here