Carbonara Pasta recipe- 20 minutes for a very tasty plate !!
Cabonara Pasta Recipe



Today I will share with you my recipe for Carbonara Pasta. I love his recipe and I will show you how you can make them in just 20 minutes! It's simple and very tasty!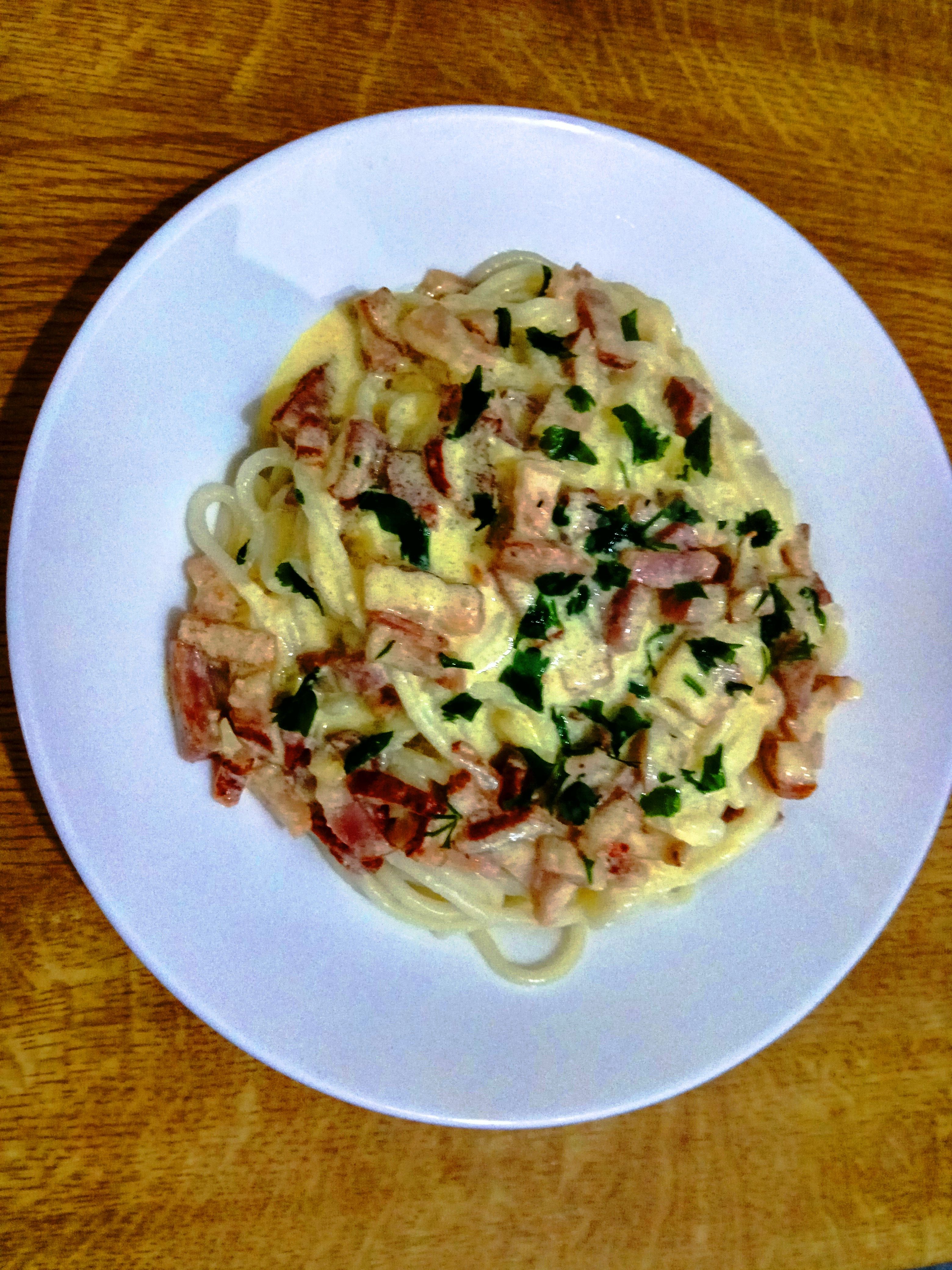 Ingredients:
400 g spaghete
250 g (pancetta/bacon)
300g sour cream
2 yolks
75 g Parmesan
salt
pepper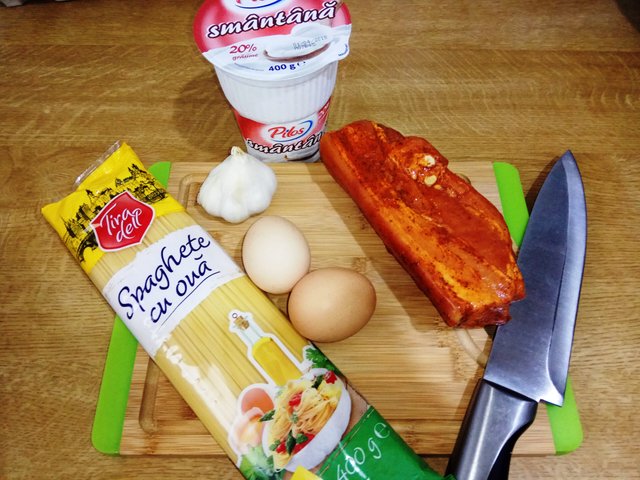 Steps:
Put the water to boil in a large pot with a teaspoon of salt. When the water starts to boil, put the pasta to boil for 10-15 minutes.

Meanwhile, until the water boils, cut off the bacon in small pieces and the garlic.



Beat the yolks with the sour cream.

Put the bacon in the pan without oil until it becomes clear and the fat melts, and at the end add the garlic, salt and peper.


Put the sour cream with the yolks over the bacon and mix continuously at low temperature


When the pasta is cooked for 10-15 minutes, wash them in a cold water jet and place it on a plate.

Add the sauce mix over the pasta and decorate with parsley!
Voilà! Enjoy it!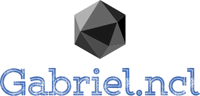 If you like this post--Upvote and follow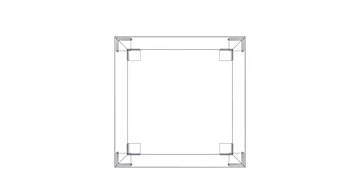 </