Crispy, Crunchy, Salty Bacon Fried Pumpkin Fries Recipe from Our Sustainable Outdoor Kitchen
The pumpkin harvest is underway, and we have new and inspired ways to cook it! 

Pumpkin is a staple this time of year, and it has many uses beyond the classic pumpkin pie. It's abundant, hearty, and healthy, with tons of beta carotene, vitamins A and C, and fiber. We use it in a variety of sweet and savory dishes. We're already shared a few soups and an incredible pumpkin dessert, because the pumpkin harvest is bountiful!

A big pumpkin can be cooked all at once and immediately utilized or frozen, OR you can just slice off the portion you need for one recipe and use the rest later.

Today, we're sharing the food formula for an easy side - BACON FRIED PUMPKIN FRIES: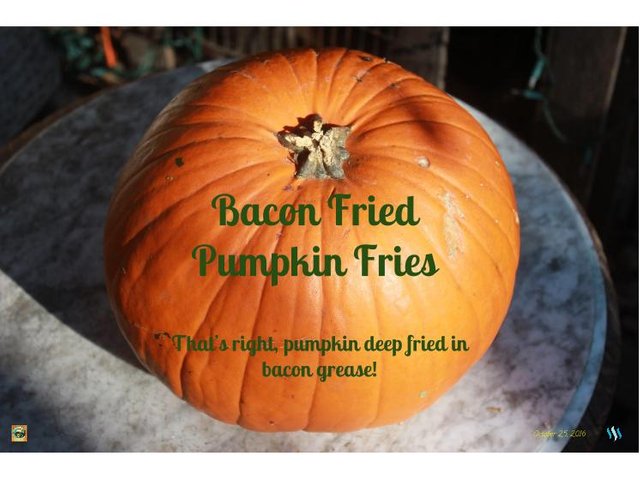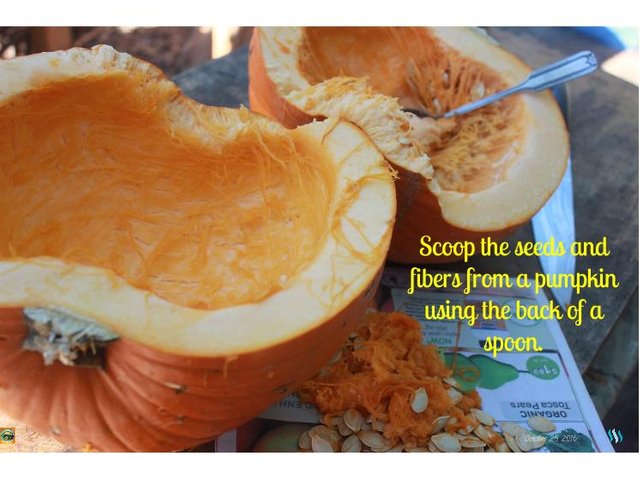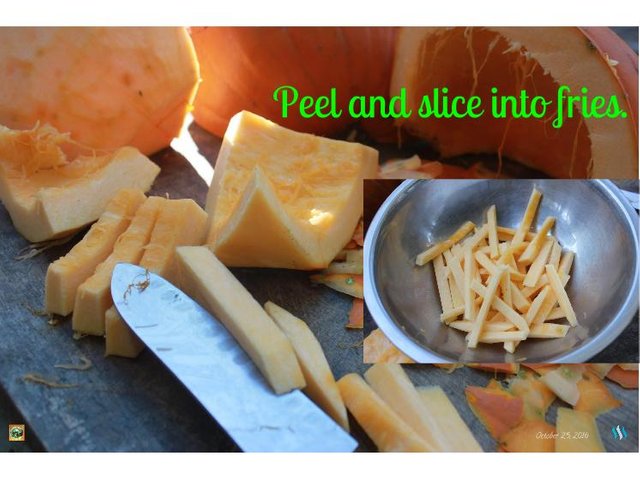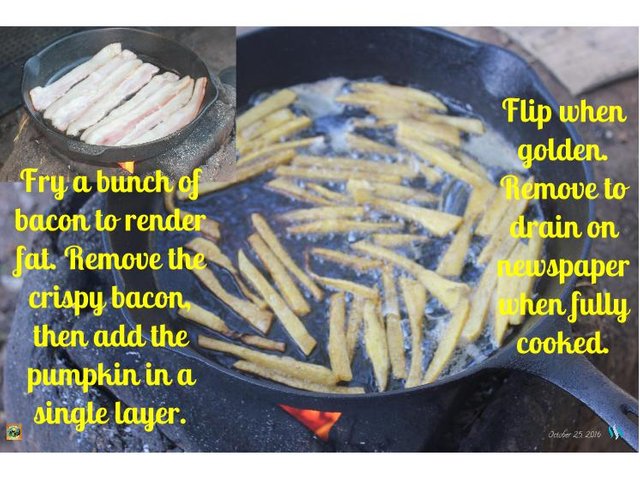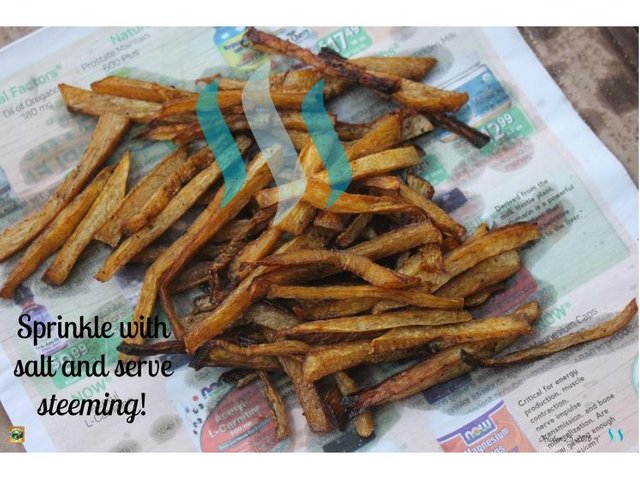 Of course you can use any oil you want to fry the pumpkin fries, but if you use bacon grease then you get bacon too! 
We hope you are inspired further by the fact that this was all prepared in our outdoor kitchen. Sustainability is of the utmost importance to us, and we deeply honor and respect our food.

Previous Food Formulas:
CHEEZY WHIPPED CAULIFLOWER / FIREMAN 3 LAYER CAKE / JALAPEÑO OKRA CORNBREAD / FRENCH TOAST WITH SPICED APPLE SYRUP / CUCUMBER PARTY HATS/DOCK AND CORN CAKE TOWERS / FRESH HERBED PIZZA ON A CRISPY CORNY CRUST/LADY FINGER FLAVOR BOMB STAX / OKRA FRIES / CREAMY CHEEZY BROCCOLI AND MUSHROOM SOUP / BANANA PANCAKES / CLASSIC PINTO BEANS / COCONUT CURRY DAL LENTILS / HARVEST SPICED NAVY BEAN AND PUMPKIN SOUP / INDIAN SPICED POTATOES / COUNTRY STYLE OVER EASY FRIED EGGS  / LEMON THAI BASIL BROCCOLI WITH WILDCRAFTED LYRE LEAF SAGE / PUMPKIN, APPLE, AND GINGER SOUP / STUFFED TUTTI-FRUTTI PUMPKINS OVER CRUNCHY CINNAMON ROLLS TOPPED WITH OOEY GOOEY STUFF



We launched our new project: Eden 2.0 is underway! We are extremely committed to success, and everything we do is now dedicated towards the expansion of our more comprehensive version of paradise on Earth.