All-Natural Red Velvet Pancakes with Dark Chocolate Mocha Syrup(FOOD PHOTO SHOOT)
I have to admit that I have never understood the whole red velvet thing. I mean if you're gonna down a bottle of red 40 why would you want it to ruin your cake too. Not only is it horrible for you, but it also tastes disgusting. So bitter.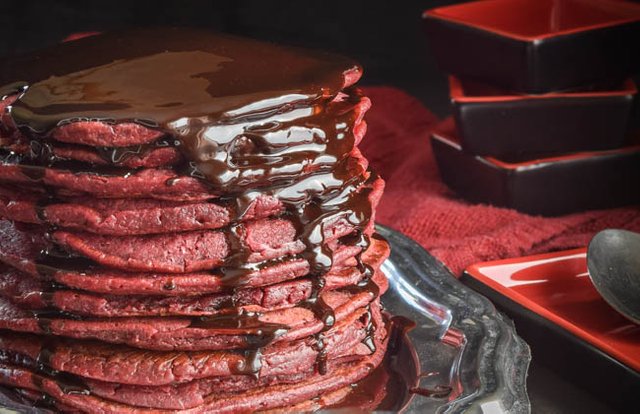 But then I must also admit that I love anything fun and colorful in food. I just prefer it to be all natural. Recently, I was thinking about trying a red velvet recipe and I started wondering how and why people started adding cups of red food dye into their perfectly beautiful chocolate cakes.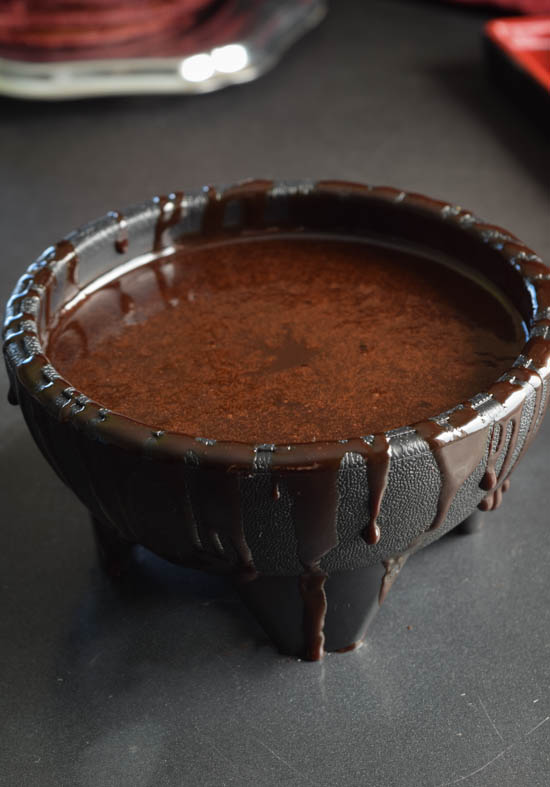 I did a little research and apparently it started in the depression era when chocolate, like everything else, was expensive and in short supply. Clever little housewives started using their beets from their garden to deepen the shades of their chocolate cake. I may not get the food dye thing but I'm all for this. Making a cake that has added sweetness, color, and moisture from a root vegetable and everyone thinking that they are eating the best chocolate cake ever. It's brilliant.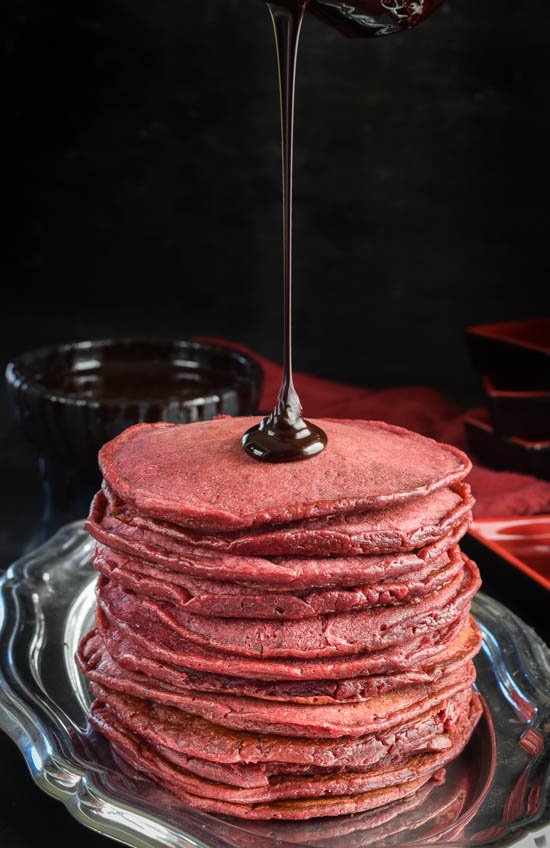 So I tried it with some cupcakes. I made my own boiled beet puree and put it in my batter and it looked pretty red. Well, that is before I baked it. After it baked the color was completely lost in the brown from the cocoa. I tried again….a few times. I'm not even going to tell you about some of the results. Epic failure. I just kept losing the red but I can be very stubborn about things sometimes and I refused to give up. What was I doing wrong? Well, finally I read somewhere (which I wish I had much earlier) that adding vinegar helps to bring out the red tones in the cocoa and of course makes the cake even fluffier. I mean have you ever heard of buttermilk? It's the best.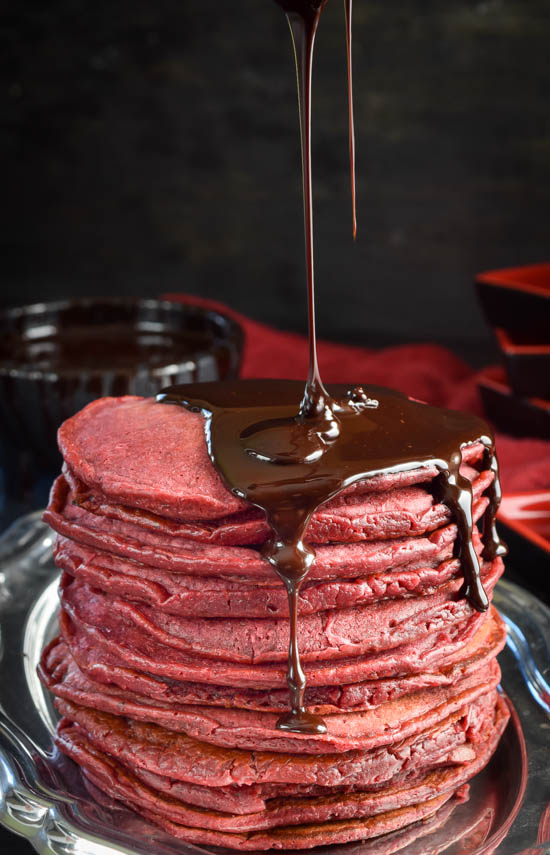 This helped but I still couldn't get enough color from my beet puree until I realized that I needed to condense the color. That's when I tried reducing it and guess what? It finally worked! Okay if you want to get technical here they are actually more like really hot pink velvet pancakes. But still, it worked. I did pancakes this time because they are faster then cake and I just couldn't stand the suspense as long as it would take to bake a cake.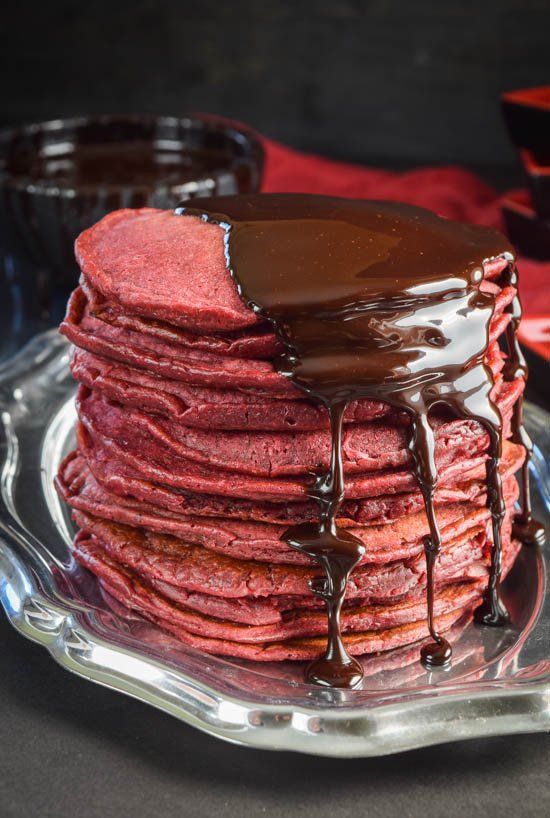 After I made a pile of red pancakes I realized that they needed a really yummy topping. That's where my dark chocolate mocha syrup comes in. It is so easy you guys. You literally put everything in a saucepan and melt it together for a few minutes. No thermometer.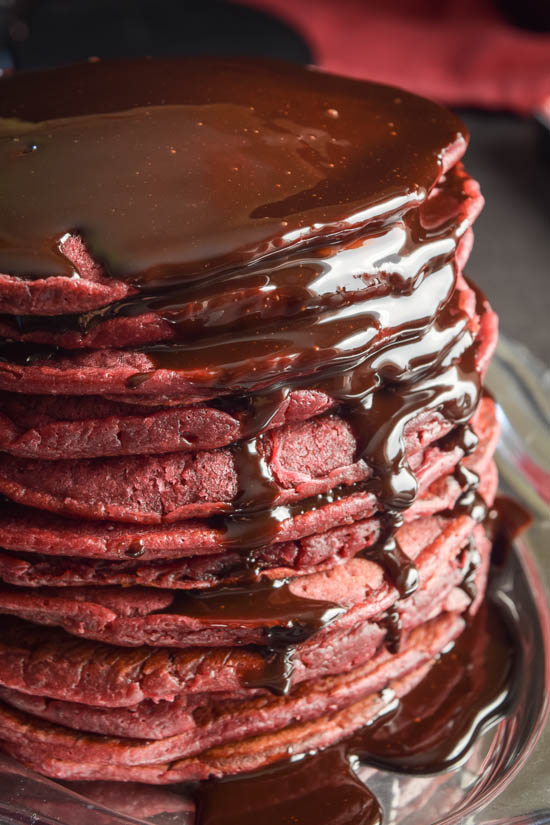 And oh my, it is good! Super rich and yet it's fat free so less guilt. Plus, the pancakes are full of nutrition so I think this is a pretty balanced breakfast, don't you? Okay maybe you shouldn't eat it everyday but you have to at least try it once. These are perfect for a creepy breakfast for Halloween. Just call them blood red pancakes with dark black forest sauce or something like that. The kiddos will love them.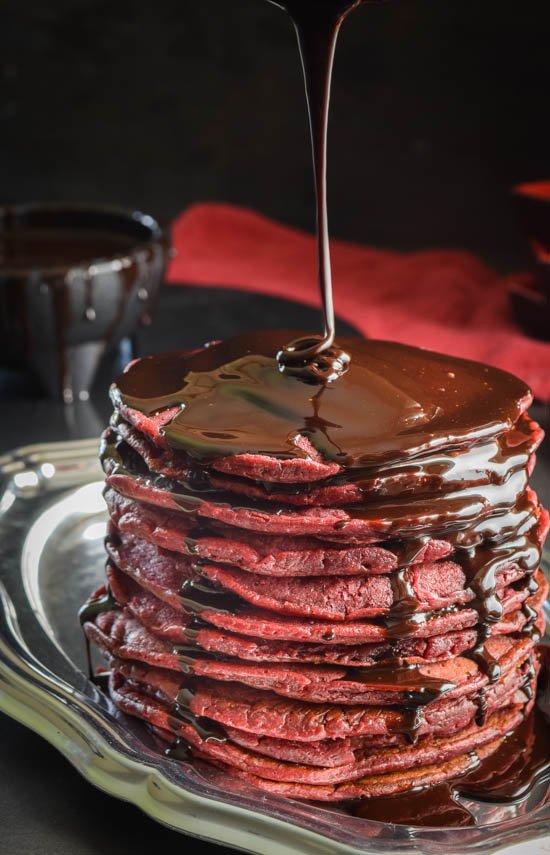 As always, the recipe is available upon request. The first request gets an upvote.
ALL CONTENT IS MINE AND ORIGINAL! All of these food photos were taken with my Nikon D5300 and my favorite Lens, the Nikon AF-S FX NIKKOR 50mm f/1.8G. You can find out more in my INTRO POST. And by the way, my intro post did a huge $0.21
Don't forget to check out my other recent food posts:
AND A HUGE MASSIVE SHOUT OUT TO
@rigaronib
for designing my logo!!!!