🕺 Quick and Easy Disco Pesto Impresso! (Vegan/Gluten Free/Low Carb)🕺
Your meal just got groovy, baby! Your guests will love your mojo!
---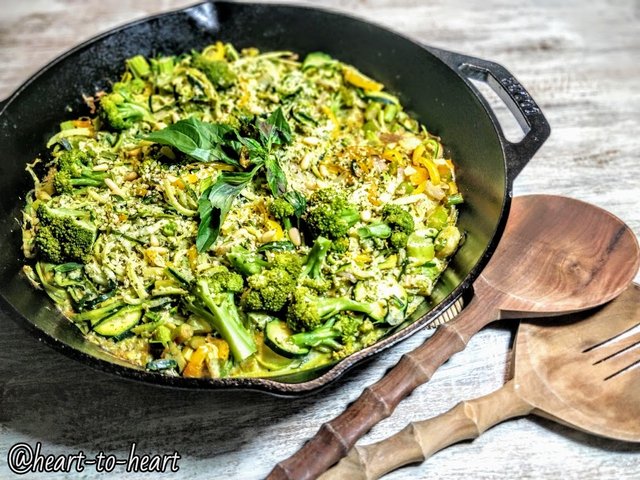 ---
This recipe looks like a movie star and is actually super easy and quick if you have the right tools!
You've got the afro-topped broccoli, you've got the clean, cool asparagus and you've got the wild zucchini that just let loose, what else do you need at a disco... I mean meal?
Zucchini noodles are low carb and gluten free and just need a quick wind through a spiralizer to become the beautiful green twirls your sauce will hug on the D-floor later!
The ingredients for the sauce get all thrown into a food processor to party hard then you add it to some heat (it's gettin' hot in here) and once it mingles with those windy zoodles, crisp and clean asparagus and funky broccoli, it's good to go!
Therefore, if you're looking for a meal to impress but are scarce on time... this be for you!
Notes:
I am avoiding yeast at the moment so did not include it but feel free to add in nutritional yeast (nooch) to make the sauce a bit cheezy!
---
What You Need:
2 zucchinis (spiralized)
1 yellow bell pepper
2 shallots (minced)
3 garlic cloves (minced)
1 cup broccoli (steamed)
1 cup asparagus
1 tsp olive oil
Sauce
½ cup basil
2 garlic cloves
½ cup pine nuts
1 tsp pink Himalayan sea salt
1 tbsp hemp hearts
2 tbsp olive oil
Water as needed
---
What To Do:
---
Spiralize the zucchini using a spiralizer (if you don't have one, you can use a cheese grater to make strings)

In a food processor, combine all of the sauce ingredients together. Start with a small amount of water and add more as needed to get desired consistency. I like mine a little bit thicker so I tend not to use much water.

In a skillet on medium heat, pour 1 tsp olive oil and add the minced shallots and garlic to it. Also toss in the bell pepper (cut up however you like best!)

After about 3-5 minutes, add in the broccoli and asparagus.
(You don't have to steam the broccoli before but I do to keep things moving quicker!)

Give the greens a couple of minutes to mix with the flavors and then add in the sauce from the food processor.

Turn down heat to low, cover and let simmer for about 10 minutes, stirring occasionally.
---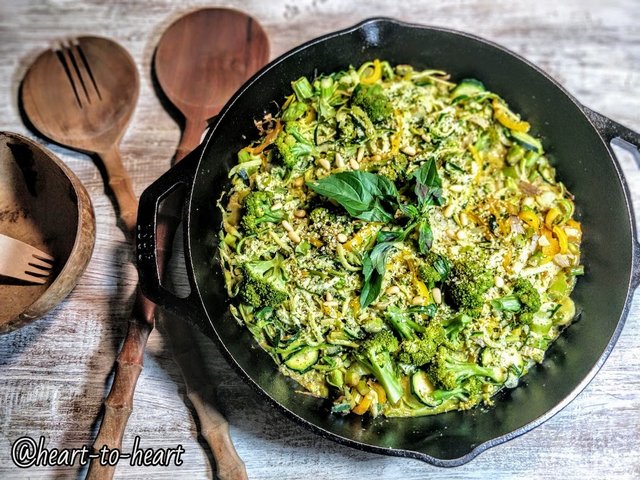 ---
Sprinkle with some extra pine nuts and basil and voila! Your gluten free, vegan pesto is served!
Yeah baby, yeah!
---

I wish you yummy in your tummy!
Love and Light ✨
Cece 😘🧙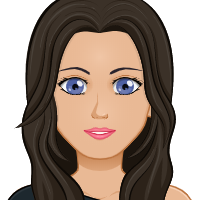 What did you miss from me? Here's what I've been up to lately:
Oriental Tacos
Delicious Treat You Right Granola
Communication 101 (for Angry Lions)
Breakfast Cupcakes
I-N-D-E-P-E-N-D-E-N-T Bread
Spaghetti Vibes Salad
Rainbow Rice
Mas-A-Better-Man-Curry
Unsuspecting Veggie Drool Inducer
Thai Squoodles
Handheld Avos
Pumpkin Spice "Latte" Nibbles
Jicama Hash Mash Bash
Rad Rainbow Coleslaw! (Rainbows are ALWAYS DELICIOUS!)
Something Like Ratatouille
Not Your Plain Ol' Veggie Tray