A Relaxed Day In Hoi An - MyPictureDay Entry
I think Ice Cube said it best, but today was a good day. It really was. It was filled with loads of great food, drinks, indulgence, and bike rides.
It started off with a visit to a small smoothie/juice bar down the road from the hotel where I got some much needed fruits in my system! The name is Blended, a super cute place that looks newly renovated with an upstairs lounge area to enjoy your juice or smoothie.
The green smoothie bowl was the choice of the day. It contained spinach, avocado, banana, raspberry, almond milk, flax seeds, and peanut butter. The toppings were peanuts, coconut shavings, banana, and raspberry. It was fricken delicious! I first got turned on to smoothie bowls in Bali, where it seems like almost every cafe has a signature smoothie bowl to offer. If ever you get the chance, definitely order yourself one!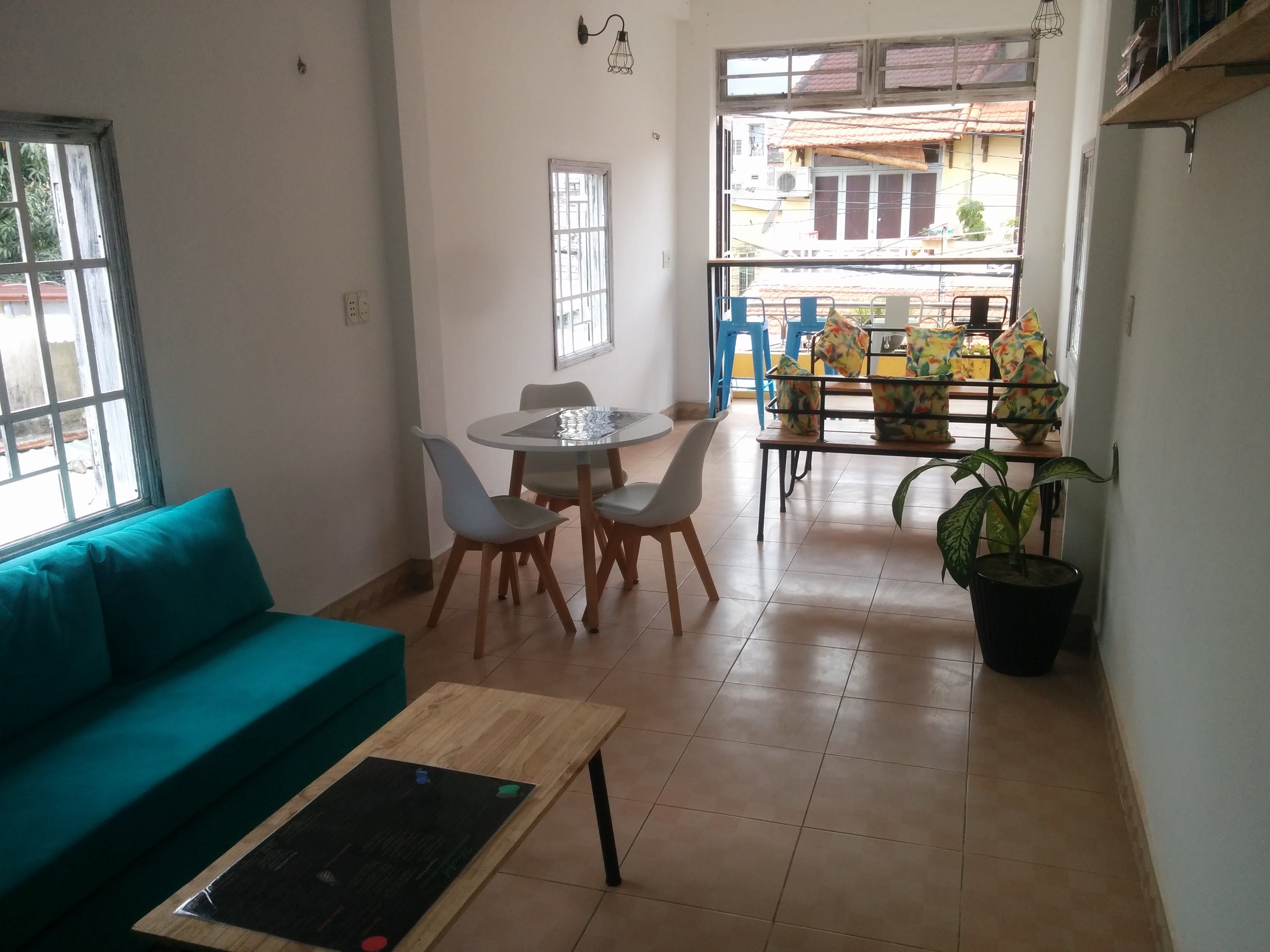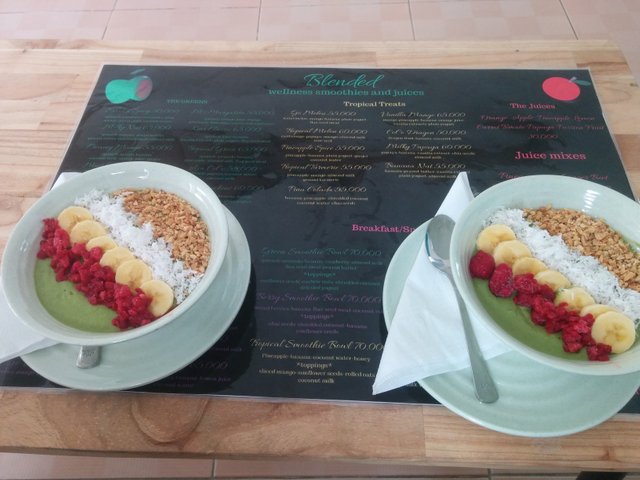 After breakfast we rented some bicycles and went for a nice leisurely ride around the Old City before stopping to snap a couple pictures and walk around viewing the wares of various merchants in the market.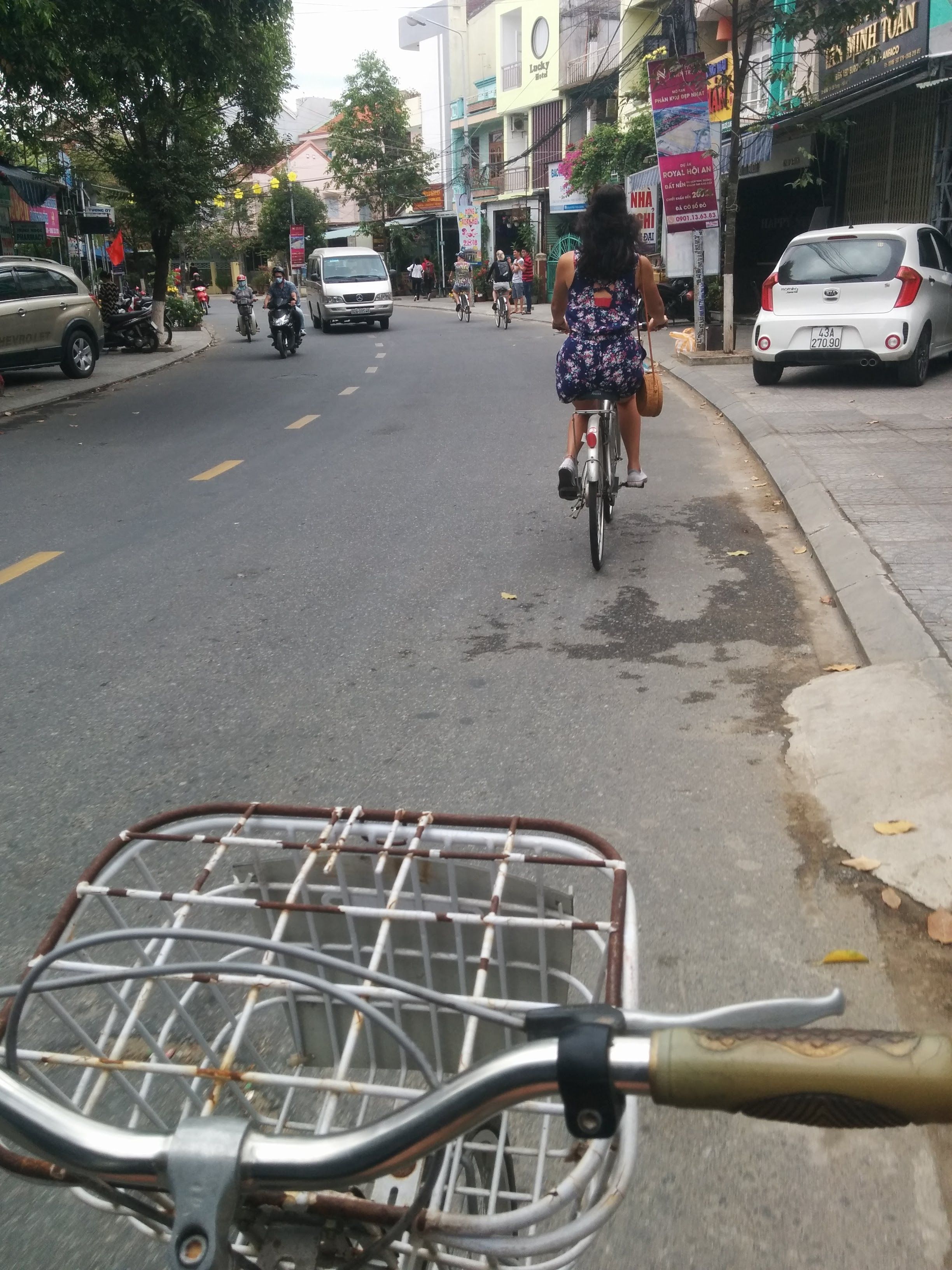 By the time we were done lunch had rolled around and we decided to check out this vegan buffet style restaurant called Dam. It's located down an alleyway and has some of the best mock meat selections I've seen all for 35,000 dong ($2 CAD)!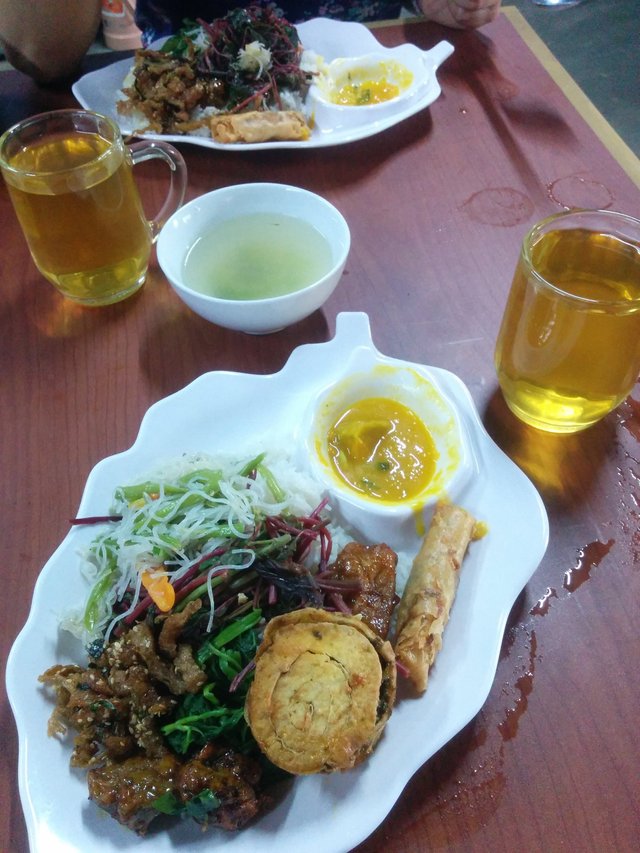 I got a little over zealous and ate most my pumpkin soup before taking the photo!
We finished lunch and were off on another bike ride across the city to the beach. We stopped along the way to take a few pictures and were shooed away by this man posing on a buffalo because we wouldn't pay him to take his picture. Silly tourists.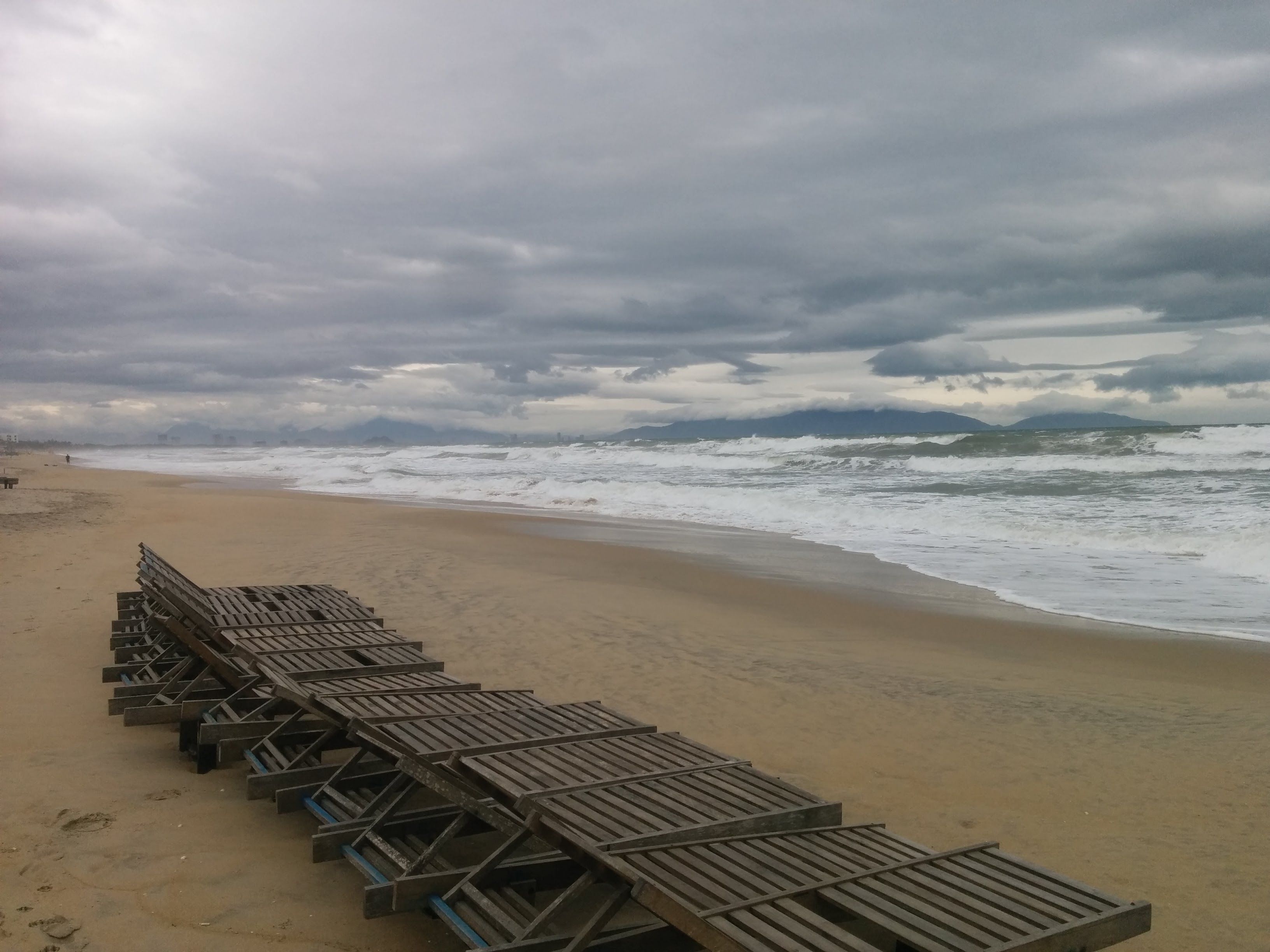 The beach was looking a little bit stormy today.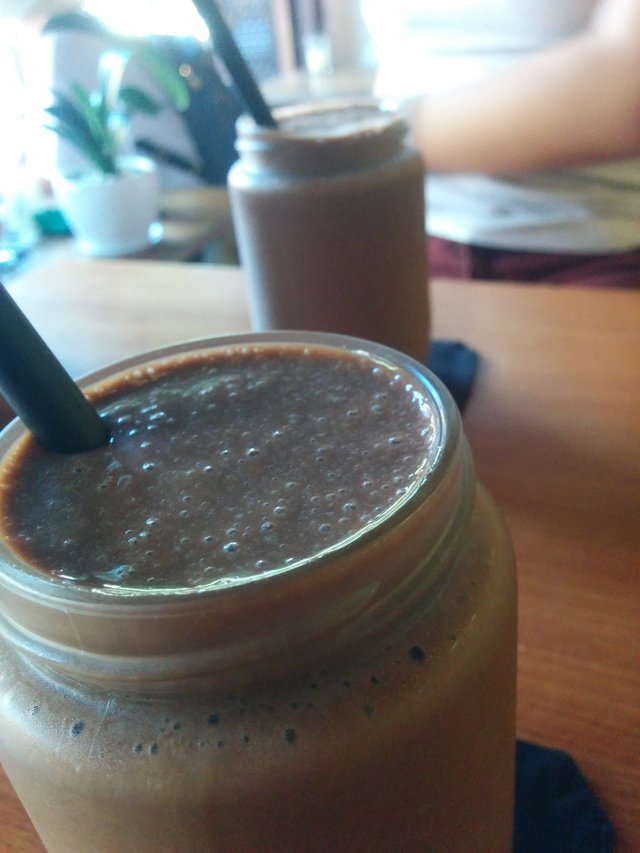 At the next stop we elected to get a smoothie, Choc Norris. It contained banana, chocolate, coconut milk, honey, and mint (substituted this for a shot of espresso. Best idea ever!). This thing was so amazing I could have drunk three of them. I'd probably get fat, but it would be worth it nonetheless.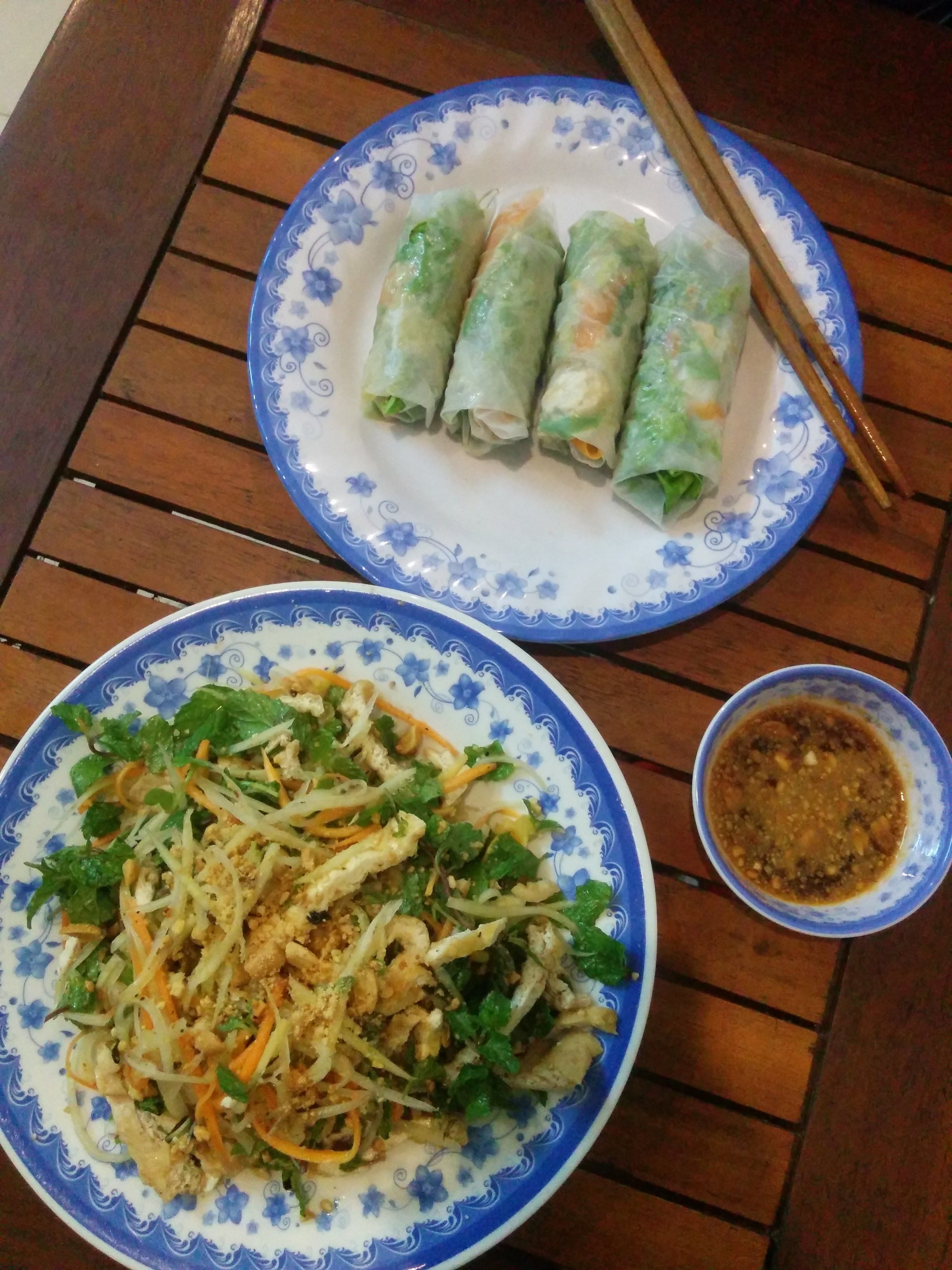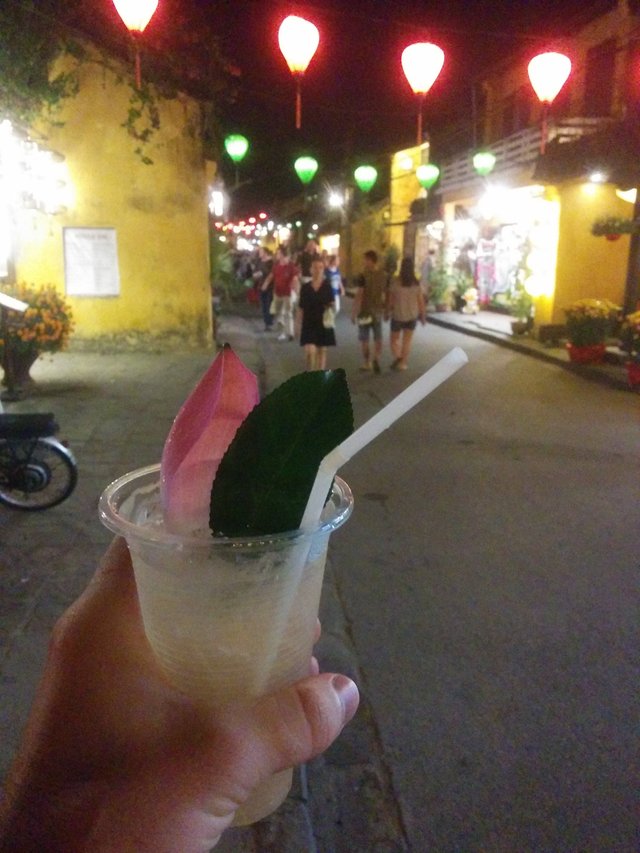 Finally we have dinner. Again, I forgot to take a picture in time but there was a nice plate of noodles and veggies before the fresh spring rolls with dipping sauce and a green papaya salad. The whole meal only cost 90,000 dong ($5.30 CAD).
On the walk home we passed by a street vendor selling a local herbal tea. It was refreshing, cold, the right amount of sweet, and had a plethora of flavours, giving my taste buds something to dance to.
Well, there you have it! A day in the life of a couple nomadic food hunters.