brownies a rich recipe
Greetings to my town steemit today I want to teach you a fabulous dessert that for my part is the best I could try, today I wanted to do it with my nephews to pamper them and believe me I am fabulous and above all very rich I speak of a cake commonly called Brownies. This dessert is ideal for when you want to pamper your little ones or simply give a detail to your friends.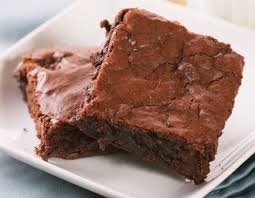 Source:
To make them you must have the following ingredients at hand:
• 150 g of butter
• 4 tablespoons of cocoa powder or chocolate
• ½ kg of sugar
• Vanilla
• ½ kg of wheat flour
• 2 teaspoons of baking powder
To start making these delicious brownies you must:
Prepare the mold where you will place the mixture, so you must cover the bottom with aluminum foil.
Then, in a small pot, you should put the butter and cocoa, then take it to the fire for a few minutes until it melts, when ready, remove it and place the mixture in a cup, add the sugar and vanilla, with a spoon . Form incorporates the ingredients and then incorporates the eggs in the mixture and gradually add the flour along with the baking powder stir very well.
When you have the mixture ready, pour it into the mold and pre-prepare it and then place it in the oven at about 350 or 180 degrees C for about 20 to 30 minutes until you feel it is ready.
Let it stand when you take it out of the oven and after a while unmolding and ready, it will have its fabulous publication and I hope you like it and try to do it with your family.
Greetings.