Vegetable Ragout Recipe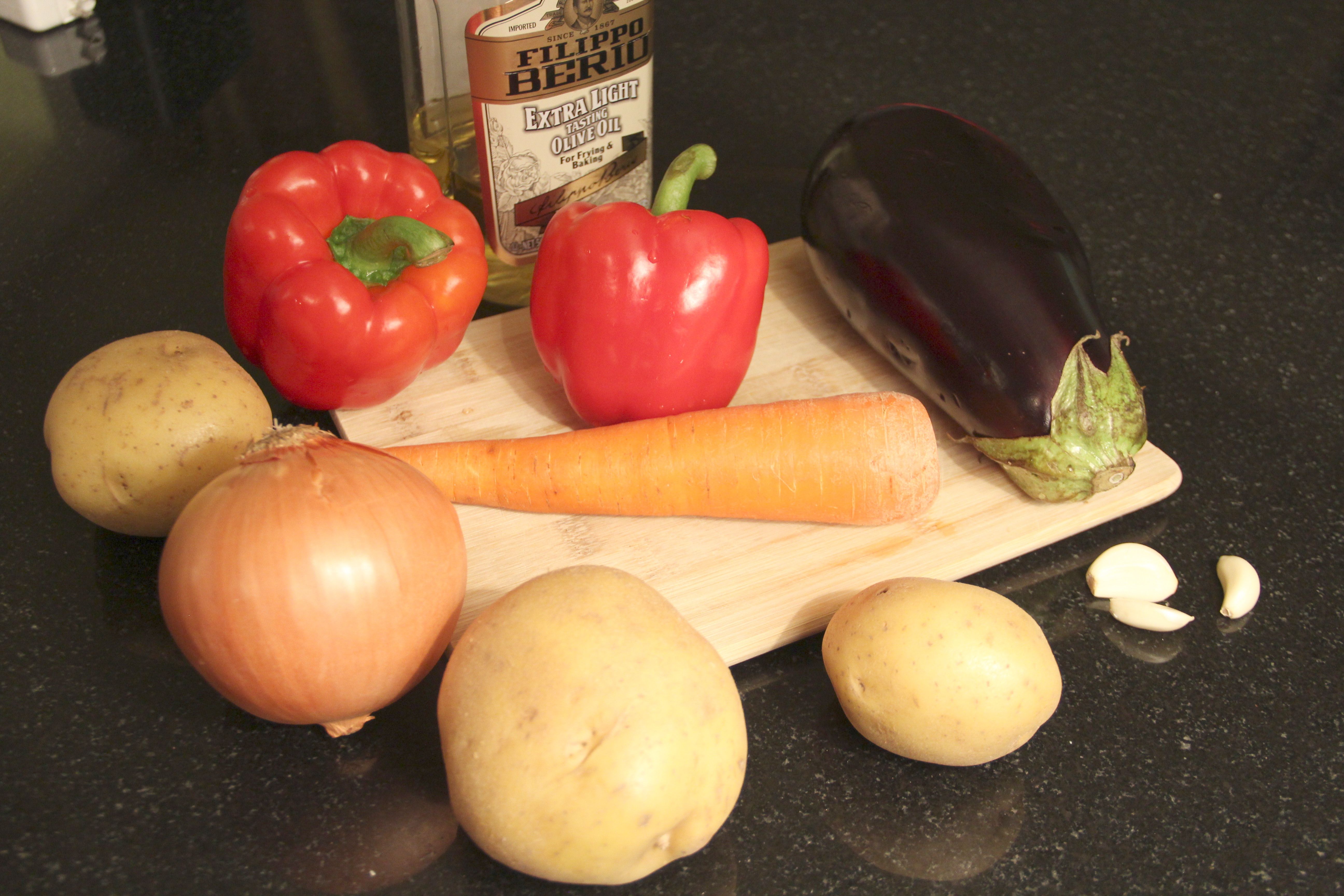 You will need:
✔️Potatoes
✔️ Eggplant (1 big or 2 small)
✔️ One Carrot
✔️ Onion
✔️ Garlic
✔️ Sweet Pepper
✔️ Tomato Paste
✔️ Salt
✔️ Black Pepper
✔️ Olive oil
Prepare products:
  - Grate one carrot and one or two cloves of garlic.
  - Cube cut all vegetables and put each vegetable in a different plate.
  - Add some salt to eggplant and leave for 15 minutes to make its bitter taste gone.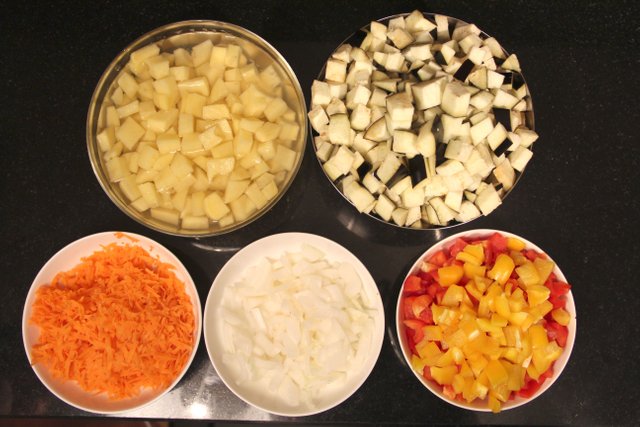 Frying:
  - On a heated skillet fry carrot and sweet pepper.
  - Then on another skillet fry onion with potatoes.
  - On a heated stew-pan fry eggplant.
  - Fry everything with an olive oil until the gold crust appears.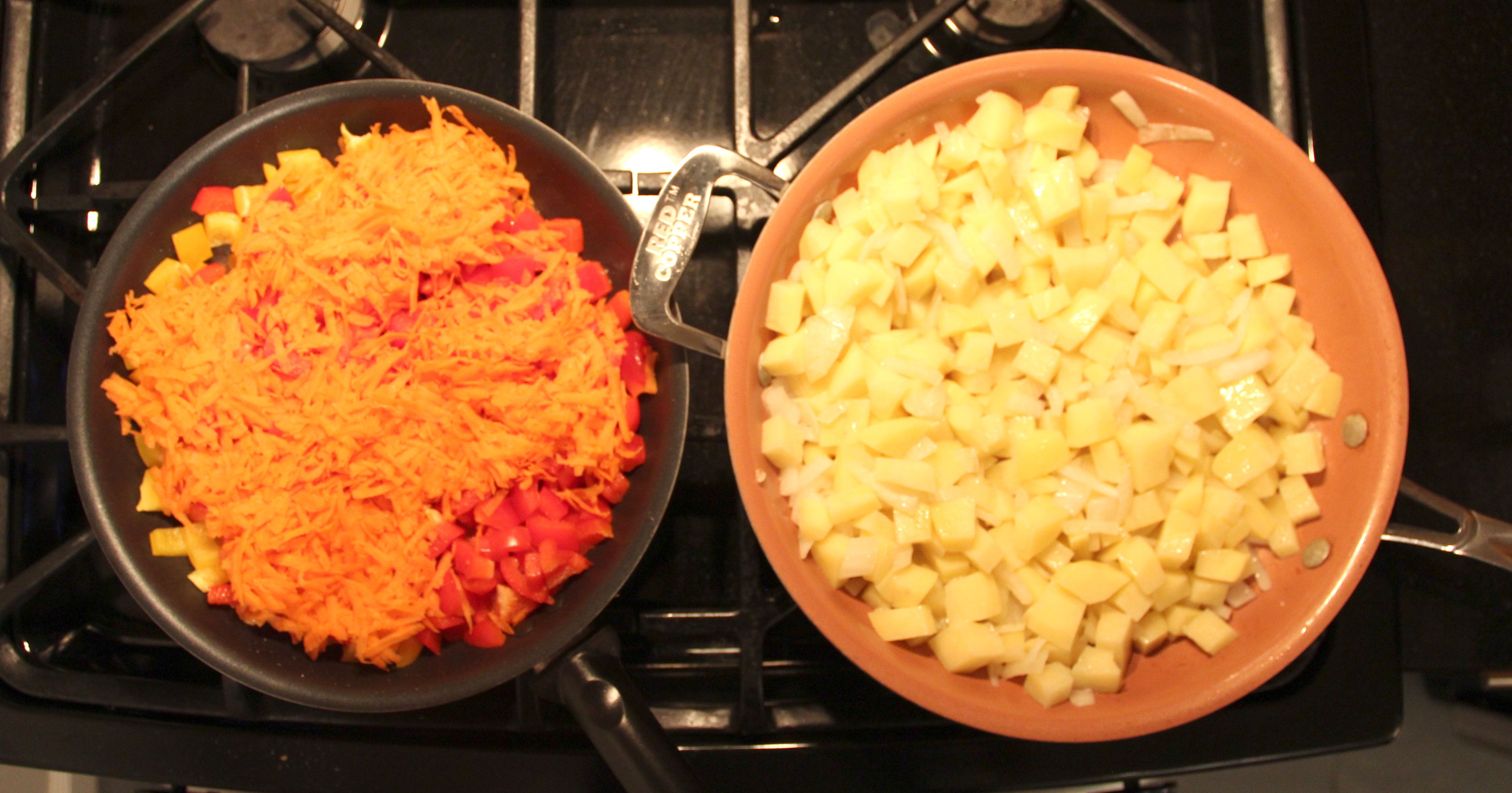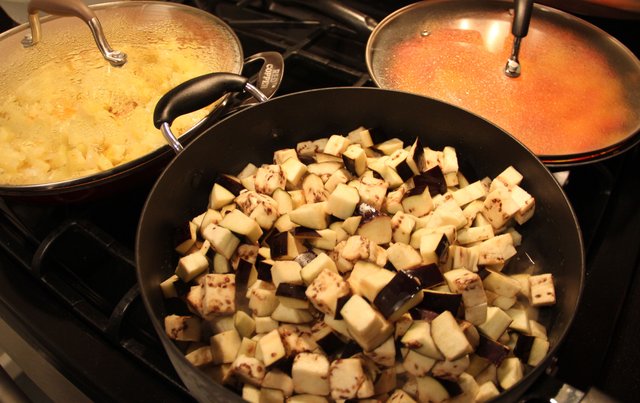 Stewing:
  - Add all fried vegetables, one or two cloves of grated garlic, two table-spoons of tomato paste in a stew-pan with eggplant, mix everything, cover and leave stewing on a slow heat for 15 minutes.
  - Add salt and black pepper according to your tastes (but do not forget that you had already put salt to eggplant in the beginning). Stew again for 30 minutes.
  - Your dish is ready! Eat and enjoy!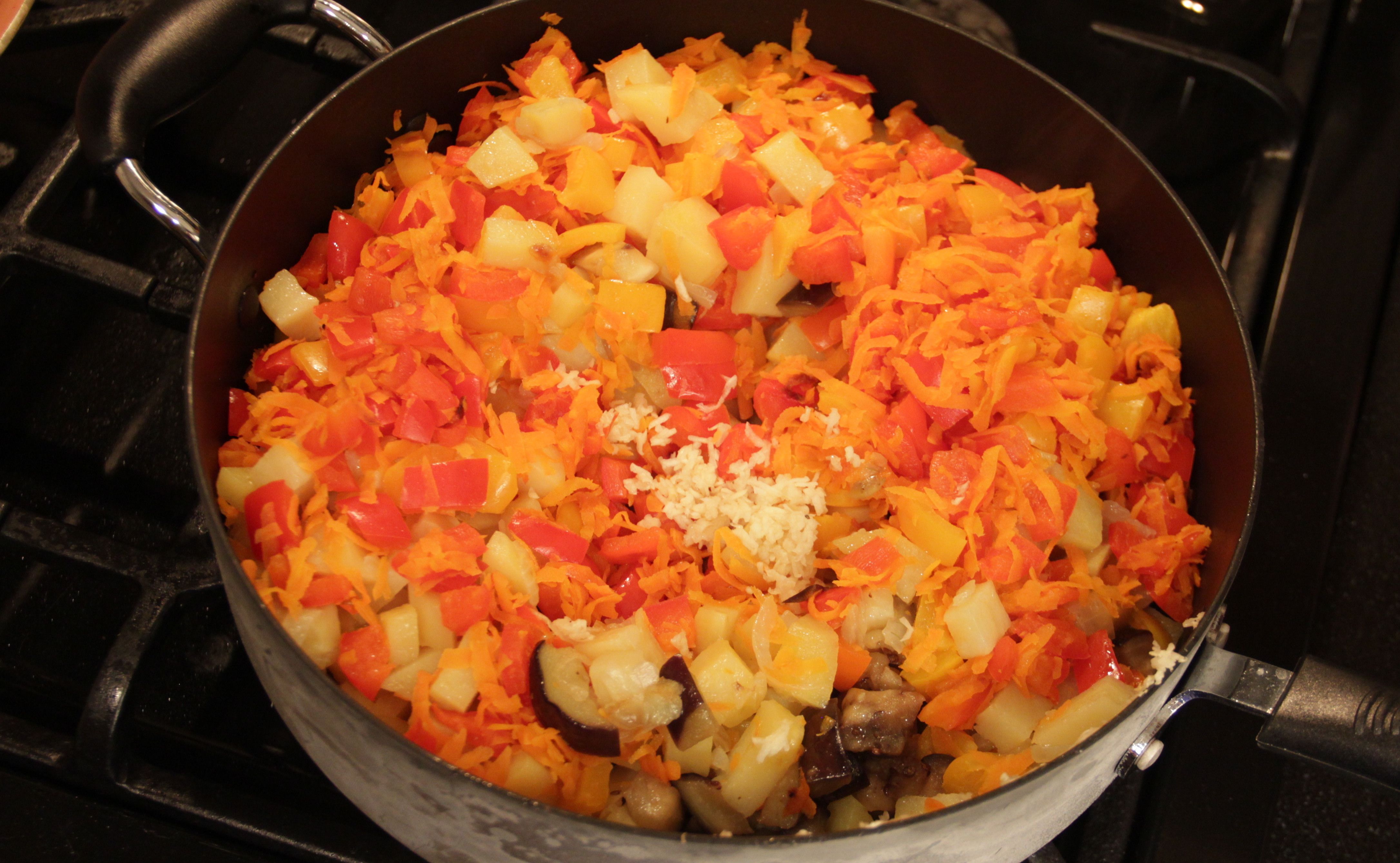 P.S.
If you are not a vegetarian and want to make a main course but not only a side dish, then you may also take a chicken breast, cube cut it, fry on a skillet with olive oil and mix with all the rest vegetables in a stew-pan before stewing.