A Michelin one star Yakitori (Japanese BBQ) Restaurant
Hey my dear steemit friends, today I would like to share a nice journey with Japanese BBQ with you.
We went to Tori Shin, a famous Michelin one star in New York City. We ordered seasonal pre-fix and the experience is absolutely incredible, and I highly recommend it if you are visiting NYC!
steemit上的乡亲父老们,今天我想和大家分享一家纽约的米其林一星日本餐厅:鸟心。除了名字莫名喜感,味道很赞,用餐体验也一流。
Before it starts
The first picture dedicated to our lovely chef, who made all the delicious food for us :-)
一张敬厨师,一张敬蔬菜。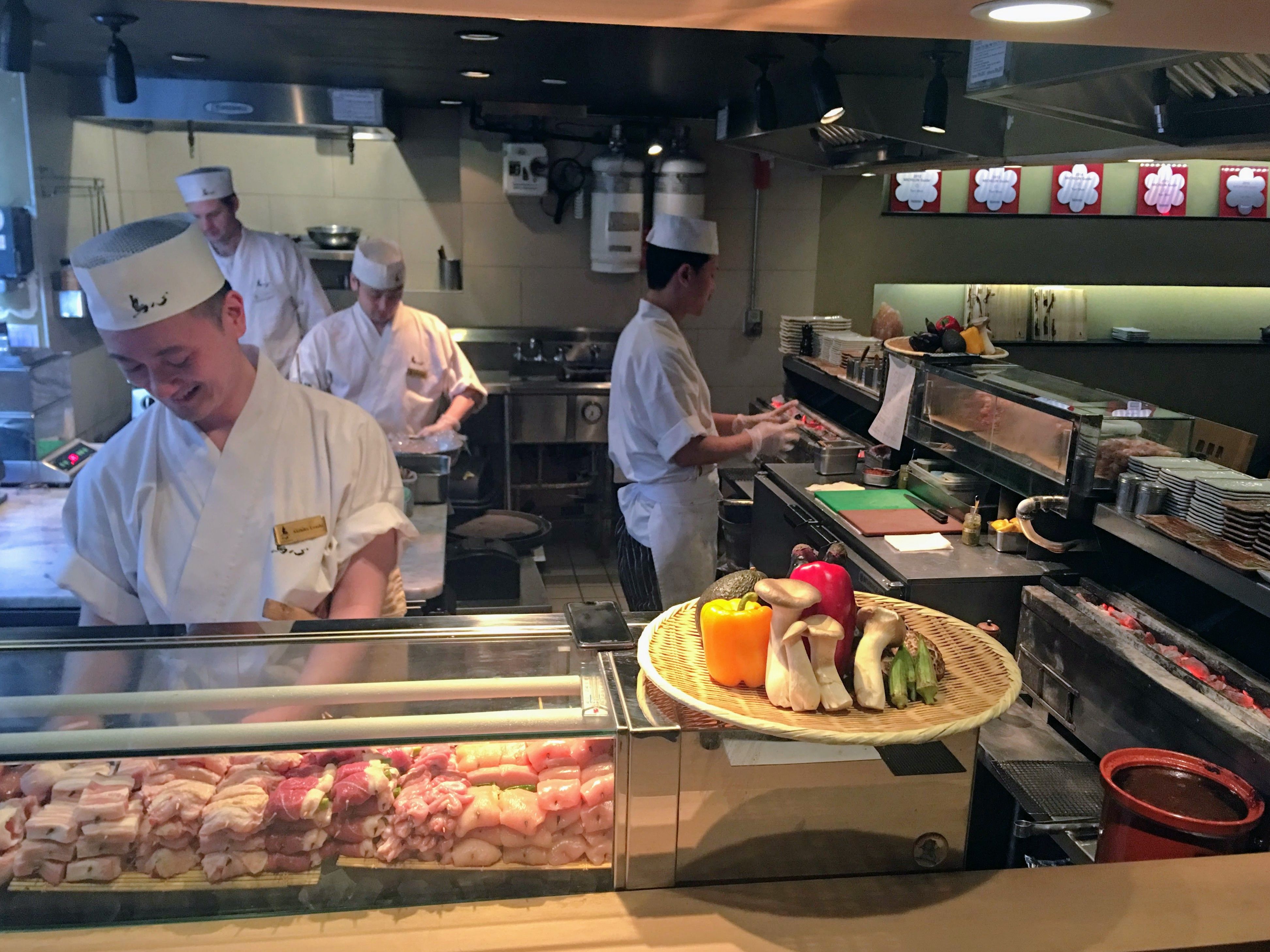 The backyard garden is cute, enriching the whole experience.
一个略有意境的后院。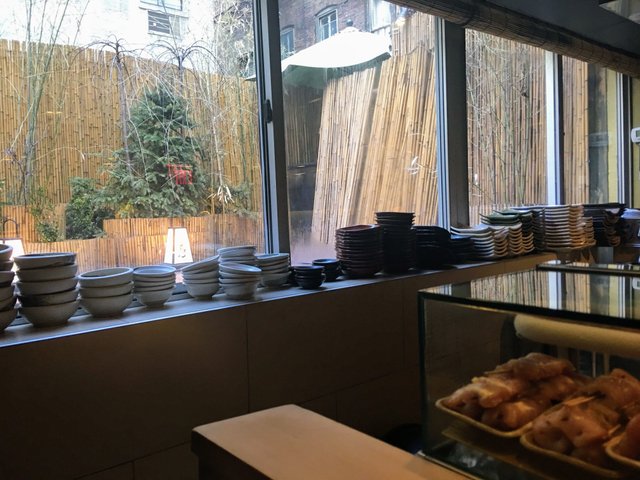 Enjoying Yakitori without Sake is like watching superbowl without beer. We tried a seasonal sake, which is smooth and with floral flavor.
当季的清酒,清甜甘洌,自带花香。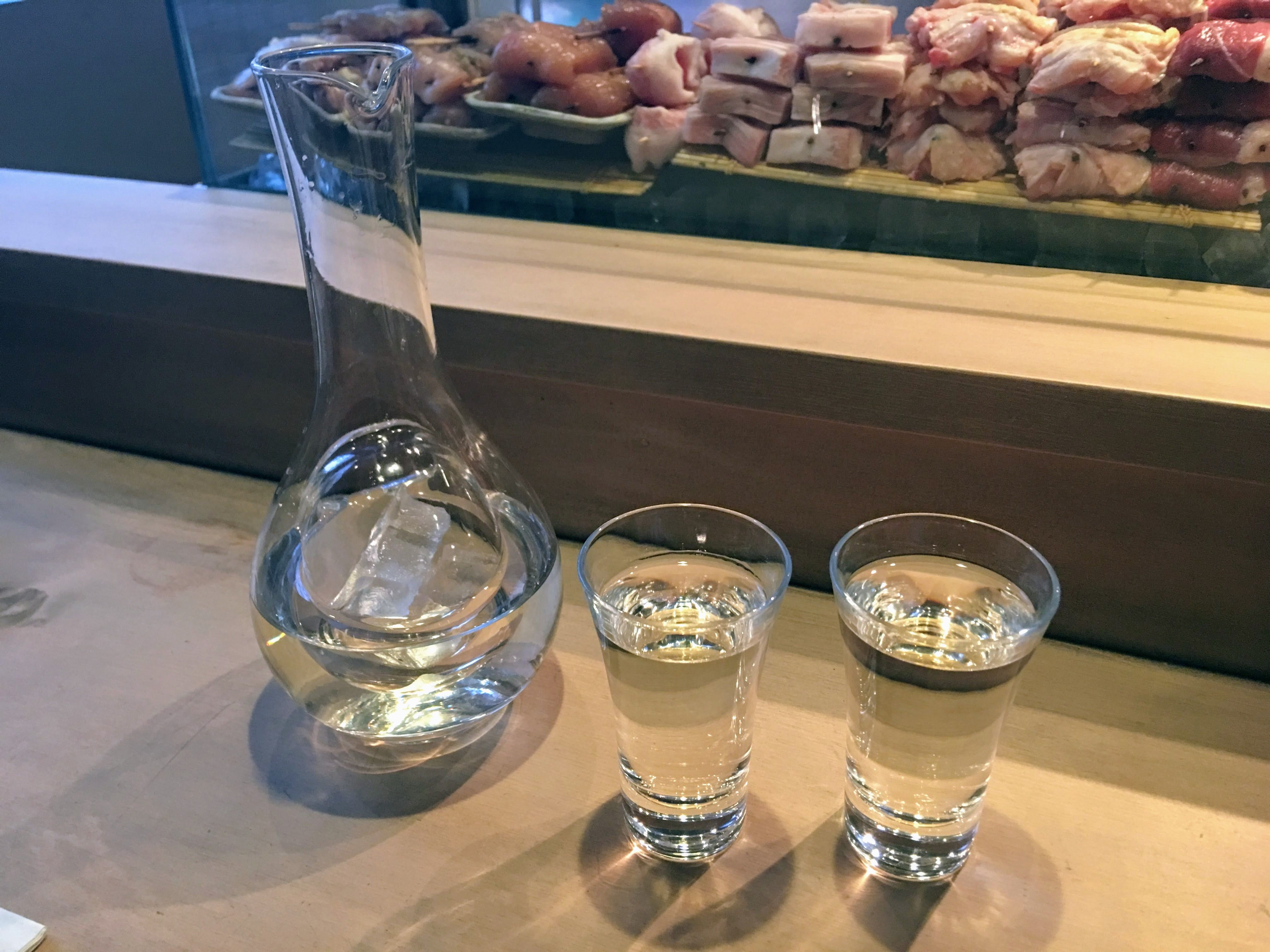 The food, really
Pickles from house to wake up your palates.
传统的腌菜。味道很棒。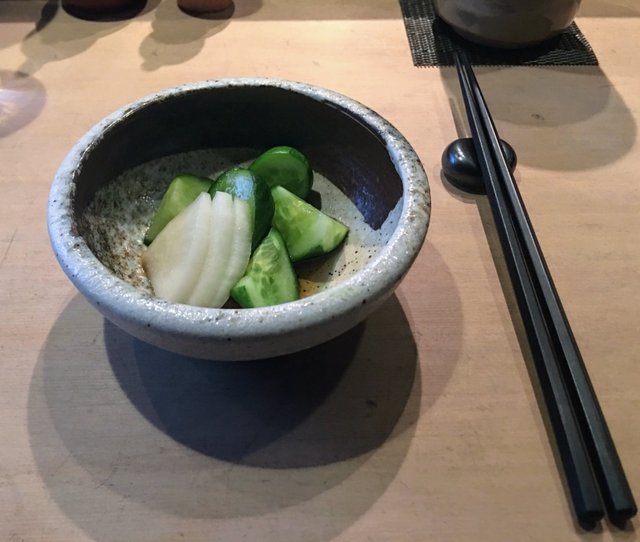 Seasonal appetizer, grilled bamboo, vegi, and tofu skin. The best bamboo I ever had! I want to become a panda lol
时令的前菜,烤竹子,拌菜心,豆腐皮。竹子太好吃了,我要做熊猫!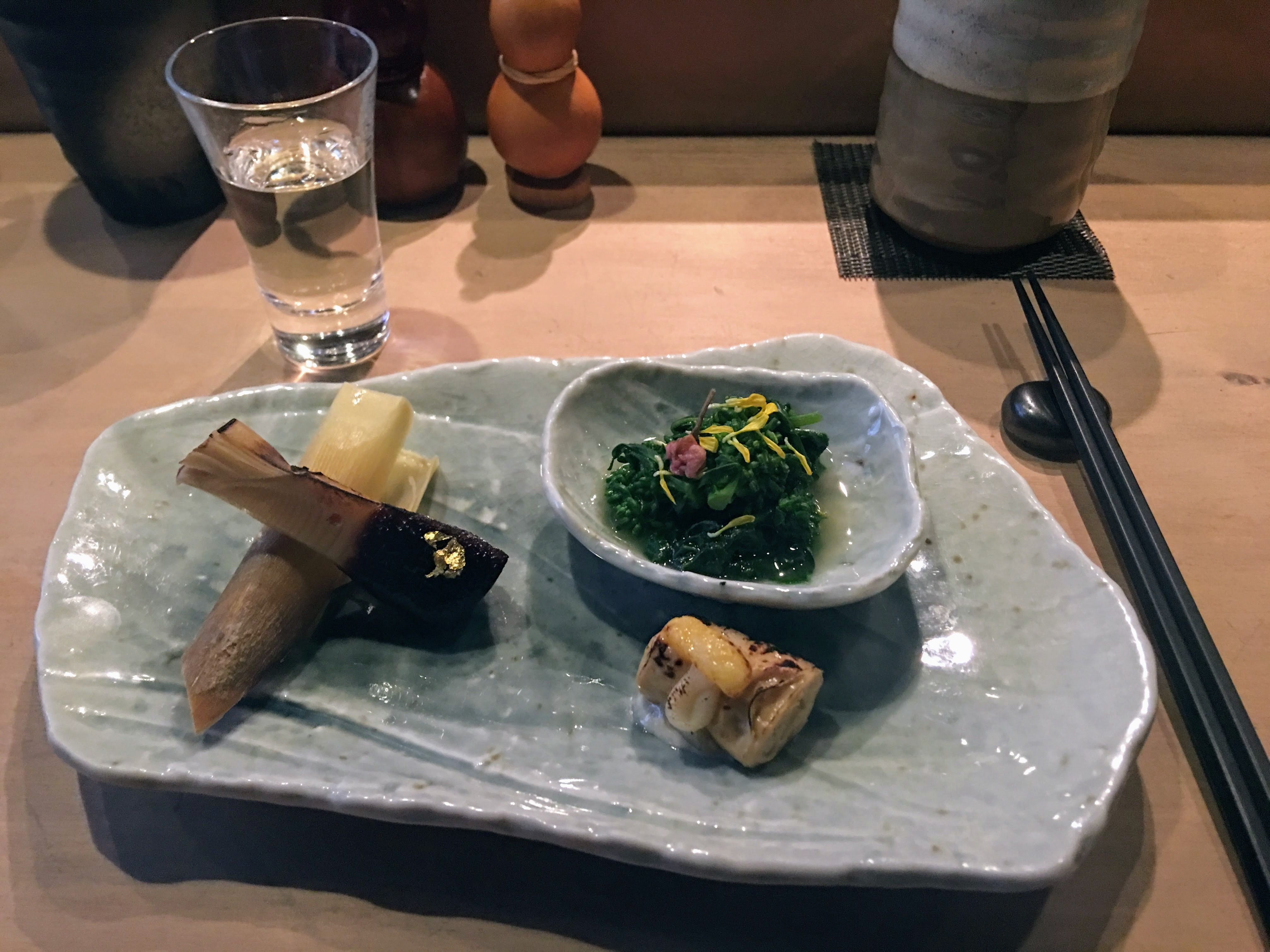 We are told that uni is available as extra appetizer (with extra $$), but, who can say no to uni? They actually put gold flakes on top of it. Perfectly prepared!
加了道烤海胆,鲜美异常,竟然还点缀着金箔,能别这么浮夸么。。。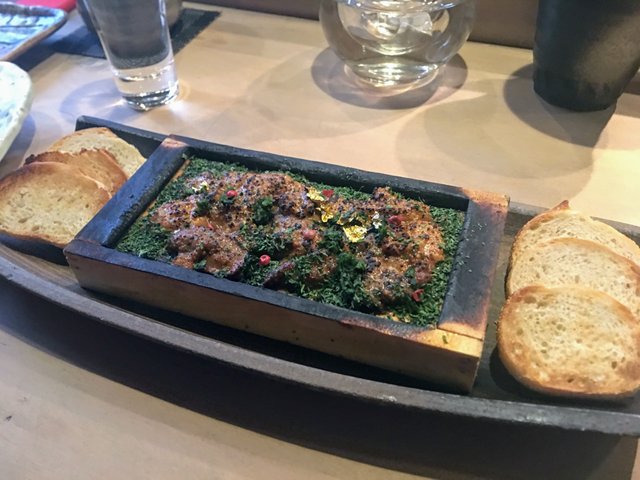 First BBQ dish: grilled chicken gizzard. Super juicy!!
烤鸡胗,鲜嫩多汁!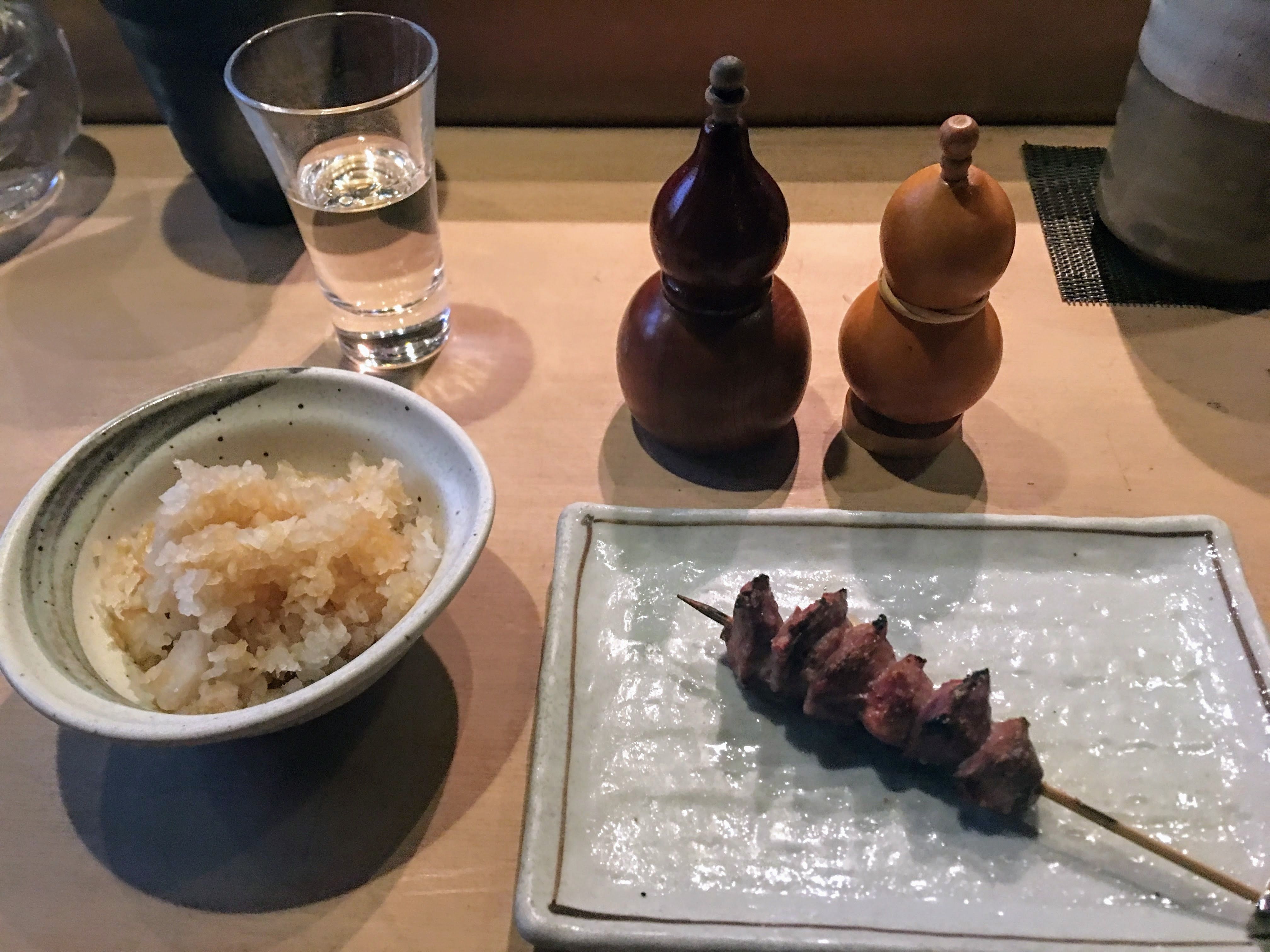 Inner chicken thigh. Juicy and tasty.
鸡腿内侧肉,肉汁完美锁在里面。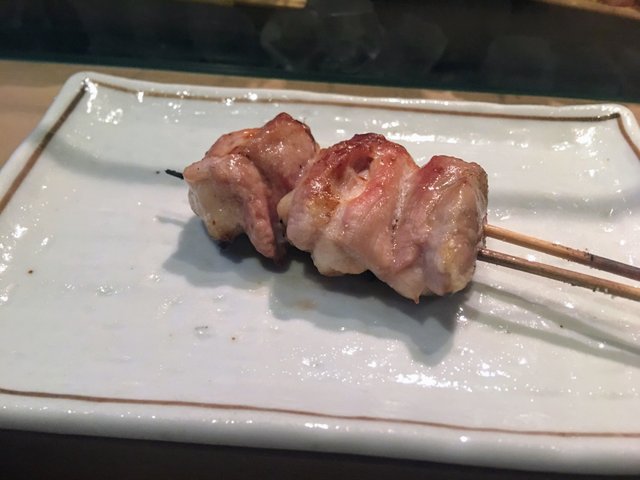 Grilled chicken breast and meat ball.
鸡胸略柴,但肉丸很棒。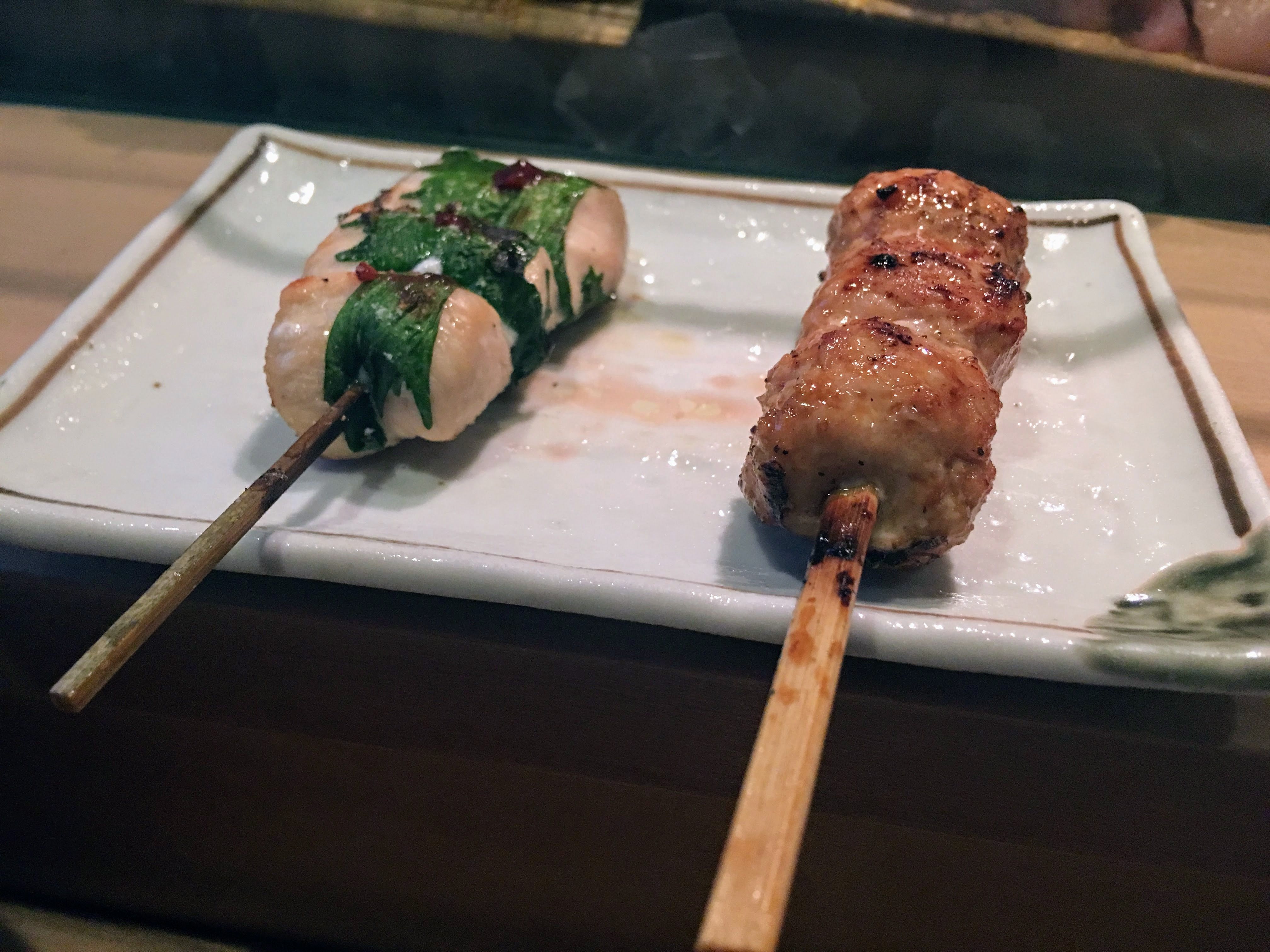 Grilled mushroom. Again, super juicy!!
这个烤蘑菇重新定义了我对蘑菇的认识!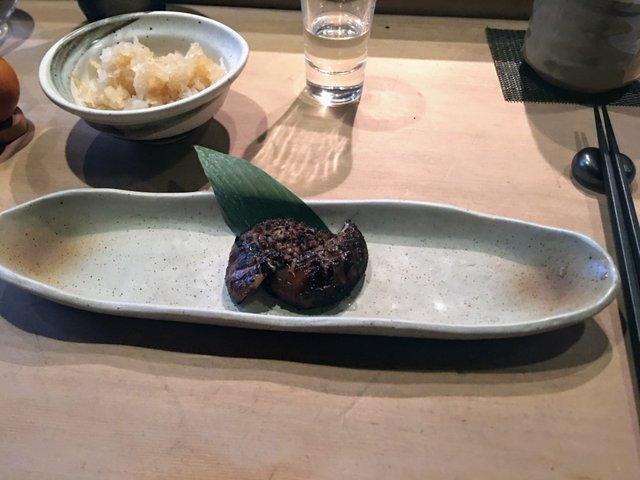 A seasonal dish, made with chicken and pickles.
一道时令菜品。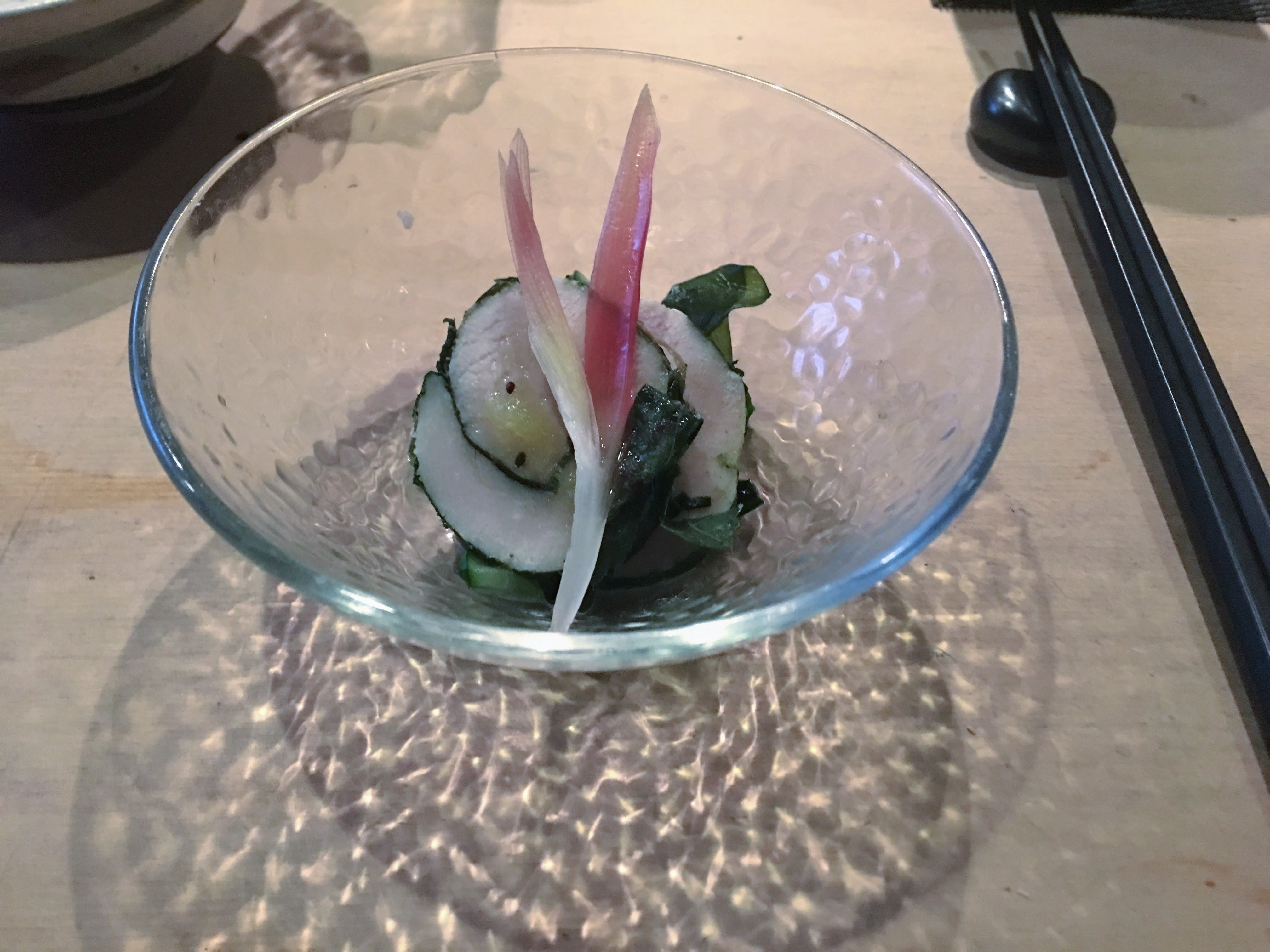 Now it comes with the highlight of night: chicken oyster! It's claimed to be the best part of chicken, and it does tasty nice.
鸡蚝!号称整个鸡的精华部分,味道完美!!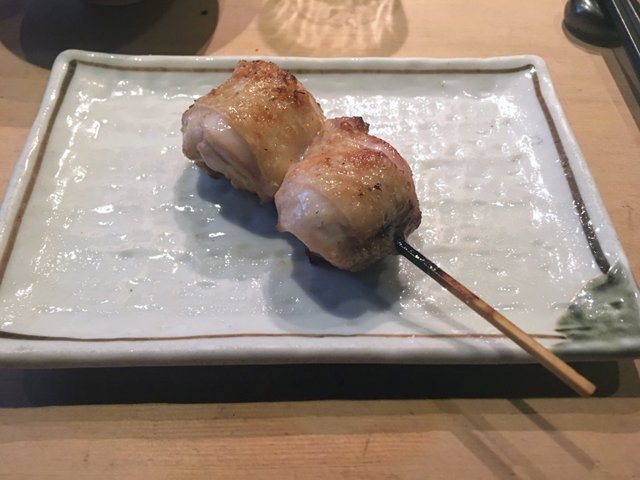 BBQ avocado, surprise? :-)
烤牛油果,嗯,不错。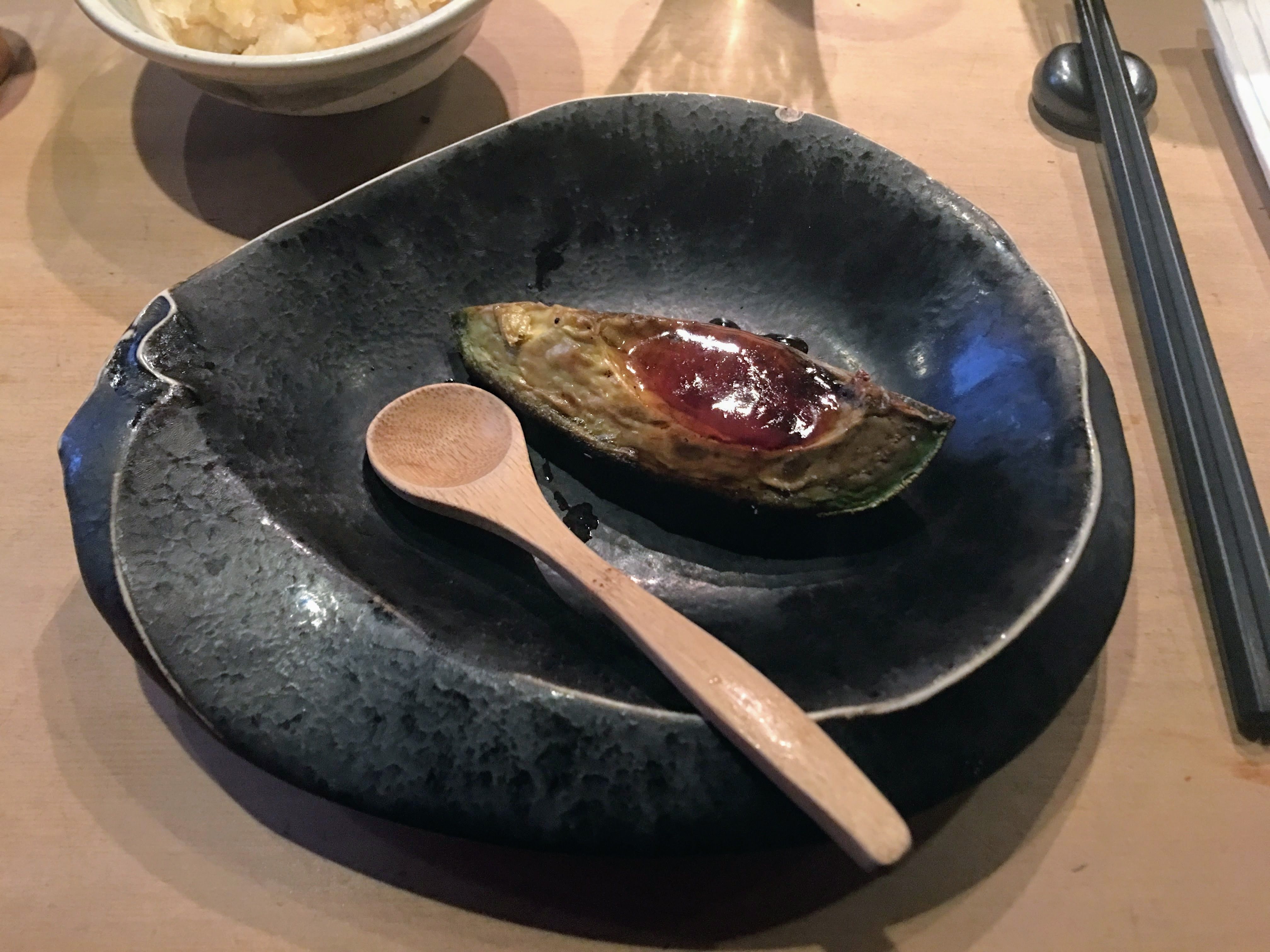 BBQ chicken wing. Again, perfectly handled.
烧鸡翼,我中意食。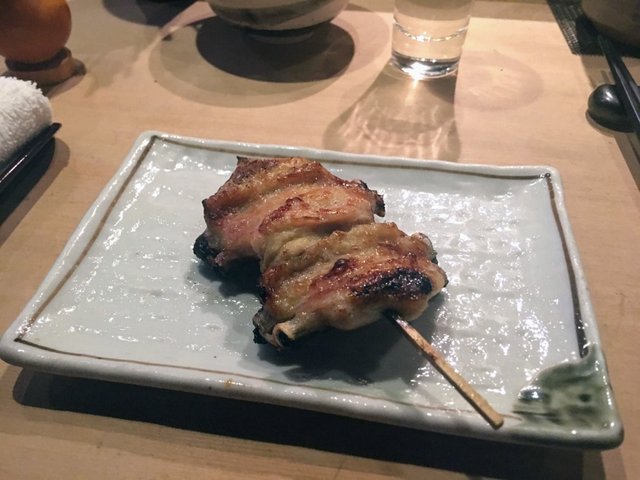 Oyakodon (Chicken and Egg Bowl).
亲子饭,鸡被变着花样地吃了一晚,连后代也不放过。。。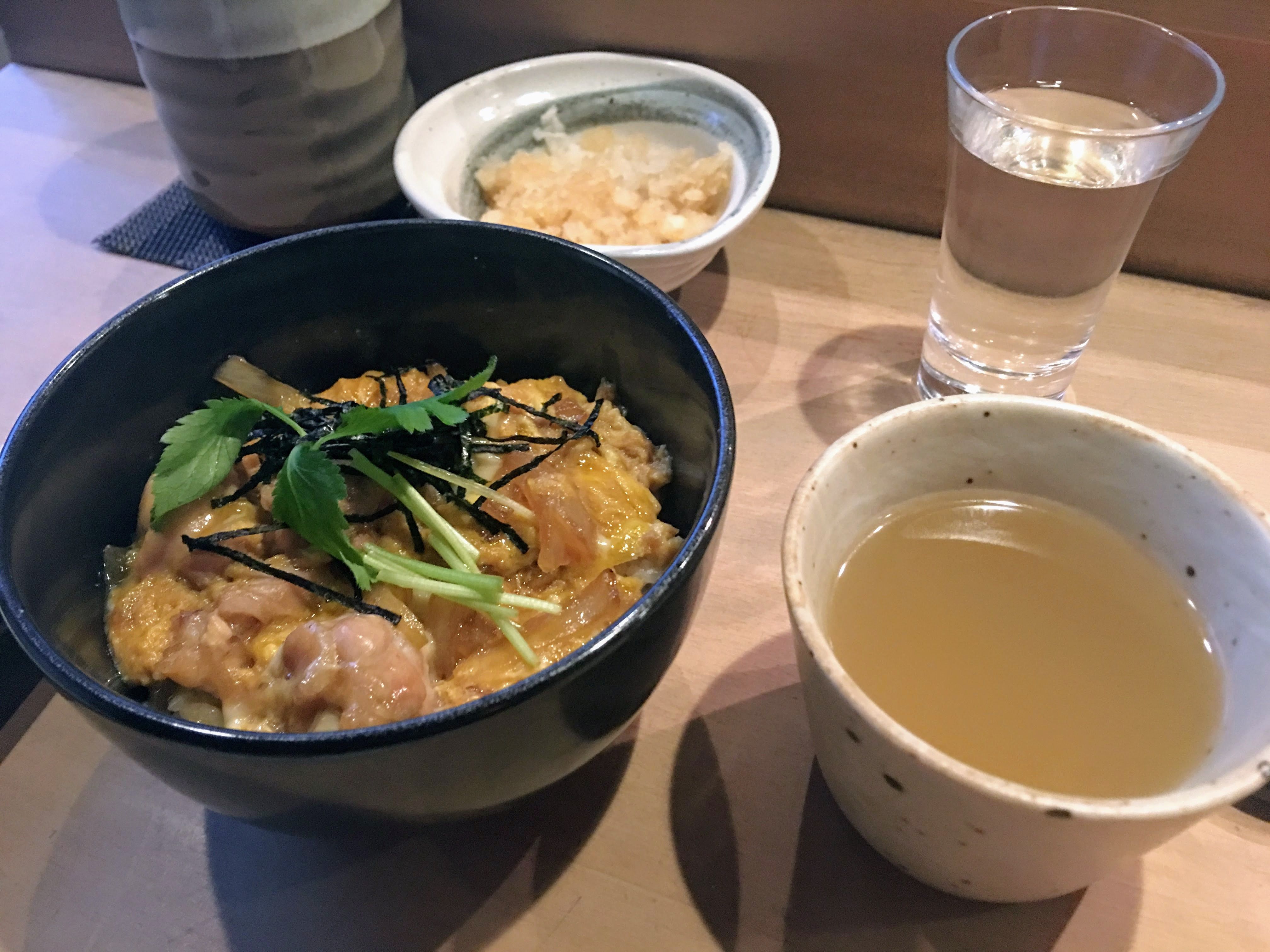 3 flavor of creme brulee: green tea, sesame, and earl grey.
三种口味的法式焦糖布丁:绿茶,芝麻,英式红茶。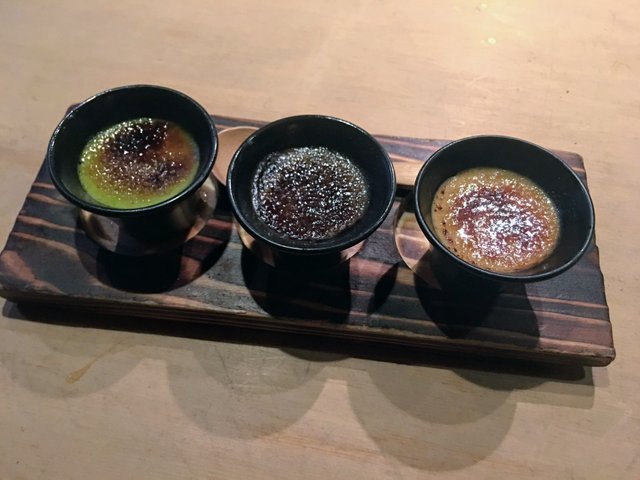 Summary
It's super tasty but also expensive. It costed us about $300 for 2 people. I do think it worths the money since the experience is simply perfect and the food is soooo unique. I will write up more food report for Michelin star restaurants so hopefully soon you will see why I think it's worth the money :-)
总体而言,菜品精致,体验一流,价格略贵。人生在于体验,偶尔吃吃还是不错的 :-)
If you are interested to try, the restaurant is in Hell's kitchen, New York City:
https://www.yelp.com/biz/torishin-new-york-3
Thank you for reading. Your comment, upvote, and resteem are my biggest motivation to post :-)
谢谢您花时间看这篇帖子。您的点赞评论和转发是我持续发帖的动力 :-)
Please follow me https://steemit.com/@leftbank !
You might also like following:
https://steemit.com/cn/@leftbank/pic-of-day-4-15-2018
https://steemit.com/cn/@leftbank/weekend-breakfast
https://steemit.com/cn/@leftbank/pic-of-day-4-12-2018
https://steemit.com/photo/@leftbank/to-be-coming
https://steemit.com/photo/@leftbank/pic-of-day-4-10-2018