Aquavit: a Michelin two star restaurant
My dear steemit friends, I would like to share fantastic food journey in Aquavit, which is a two Michelin star restaurant. They serve awesome Scandinavian/Nordic cuisine!
亲爱的朋友们,我又来啦!这次我要给大家带来一家很棒的米其林两星餐馆。而且这家餐馆很神奇,主打北欧菜,很有耳目一新的感觉!
This is how the restaurant looks outside.
外观看起来,嗯,不咋地。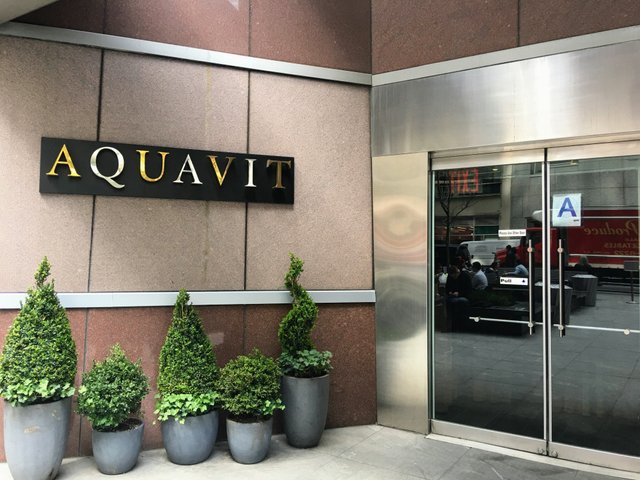 The food
Warm and soft banana bread with butter to wake up your palates.
这个面包很松软,牛油很香,嗯,作为一家两星,不过不失吧。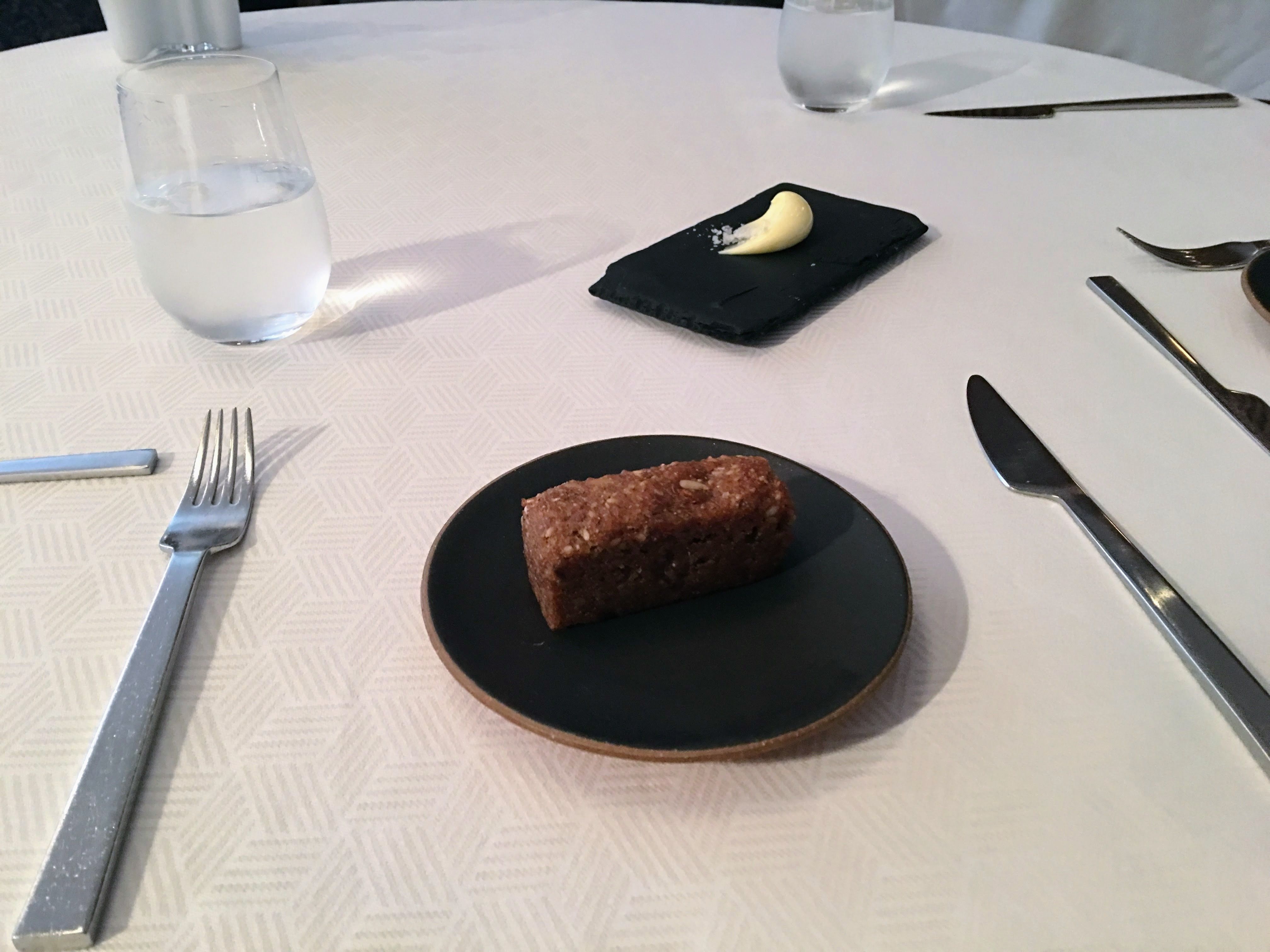 Appetizer 1: beef tartar with fish roes and poached egg. The poached egg is the best handled one I ever had! It's right in the boundary of liquid and solid, where the taste and texture is perfect as liquid, but stays together when you cut it to avoid the mess.
生牛肉配鱼籽和鹌鹑蛋。欧洲人民貌似对生牛肉情有独钟,反正我在欧洲的时候看到同事们出去吃饭都特爱点生牛肉。这个前菜的亮点在于鹌鹑蛋:火候太完美了。多一秒则太熟,少一秒则流心。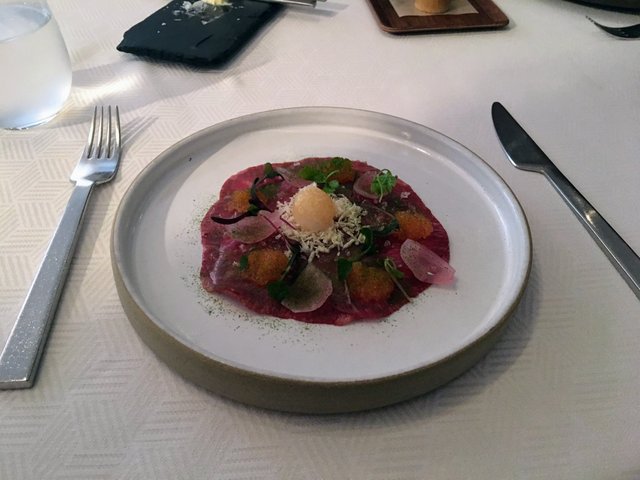 Appetizer 2: pickle fish, potato tart, and potato skillet. Fish is juicy and potato is crispy yet flavorful .
腌鱼肉,土豆塔,配铁板土豆。很地道的北欧菜 lol 味道很不错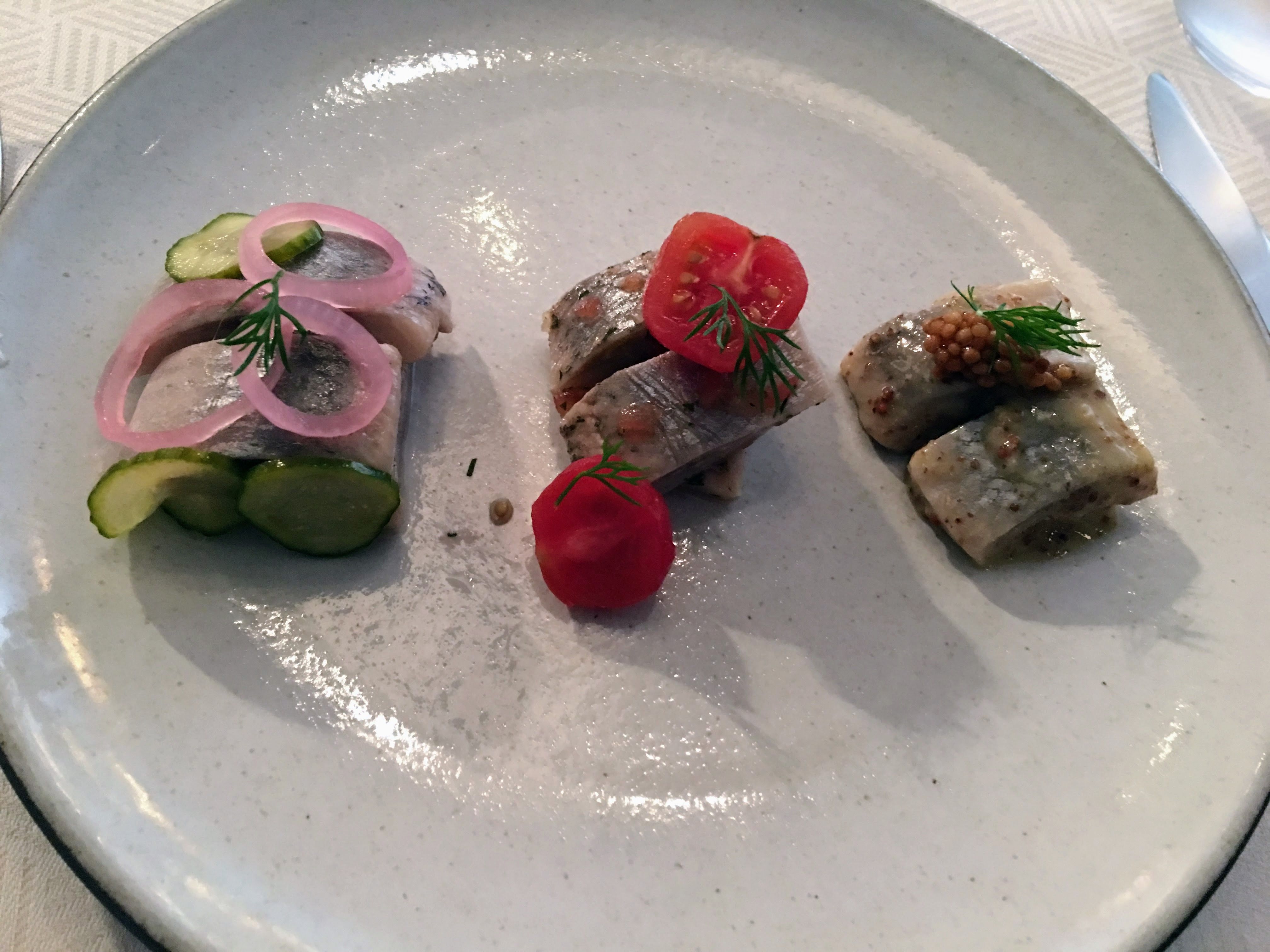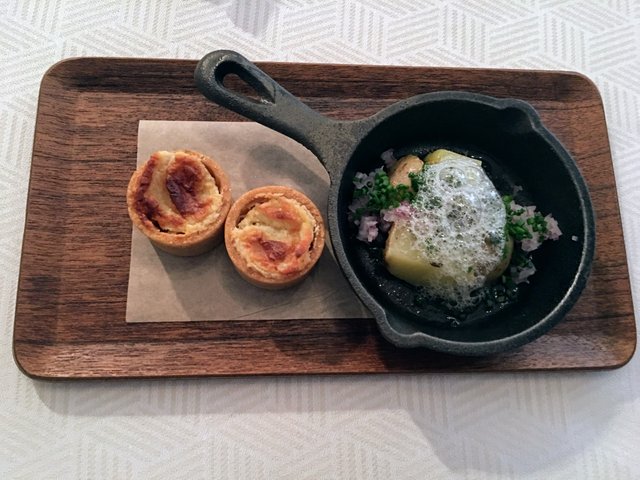 Entree 1: cod, avocado, and poached egg. Again, the poached egg is perfect!
鳕鱼牛油果配水波蛋。很好吃!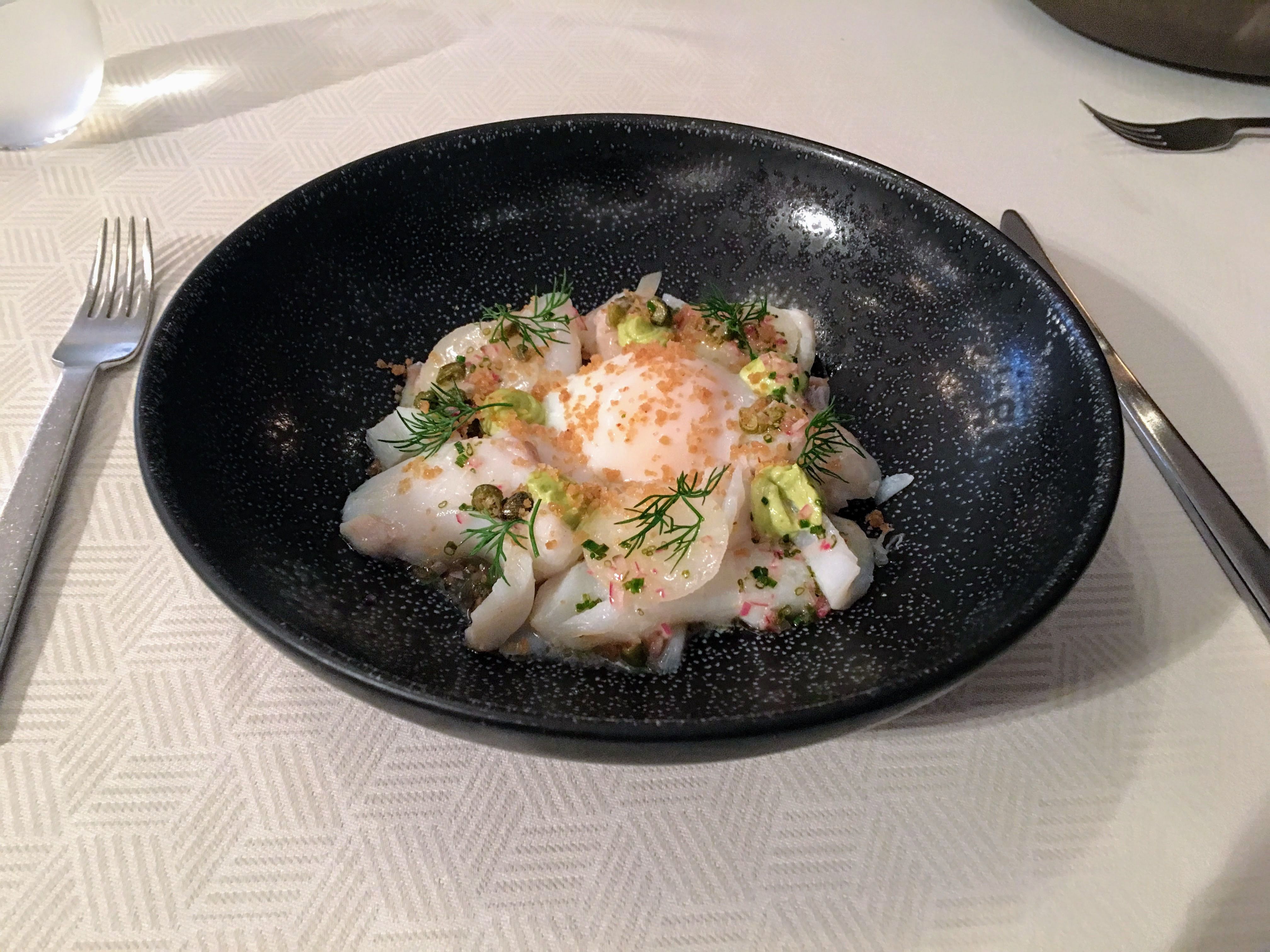 Entree 2: black-end seared sea bass . Delicious!
这个菜太完美了,非常香但又非常鲜美。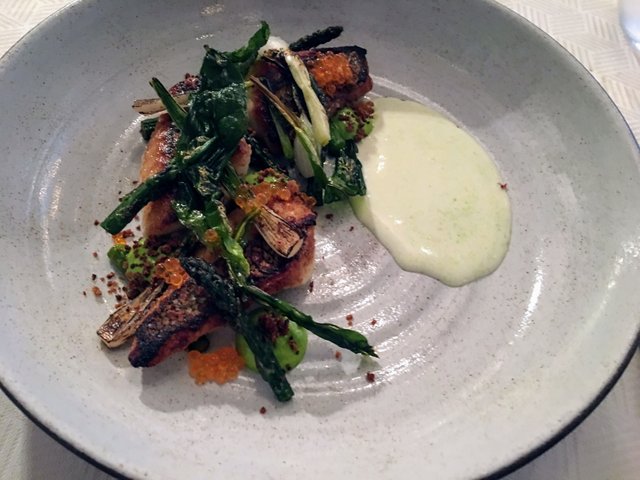 Desert 1: birds' nest. This is the best dish of the meal! The details are perfectly handled: the "egg shell" was created with white chocolate and is hard, while the "egg" is stuff with cheese so it's soft. They even make sure the "egg yolk" is yellow! And, it's really delicious!
众神的鸟巢。名字是不是很带感?吃起来更带感。不得不佩服北欧人民对于细节的追求:蛋的外壳是用白巧克力做的,蛋白是芝士,蛋黄是黄色的芝士。吃的时候真的要敲开蛋壳来吃。吃到这道菜我觉得这家二星稳了。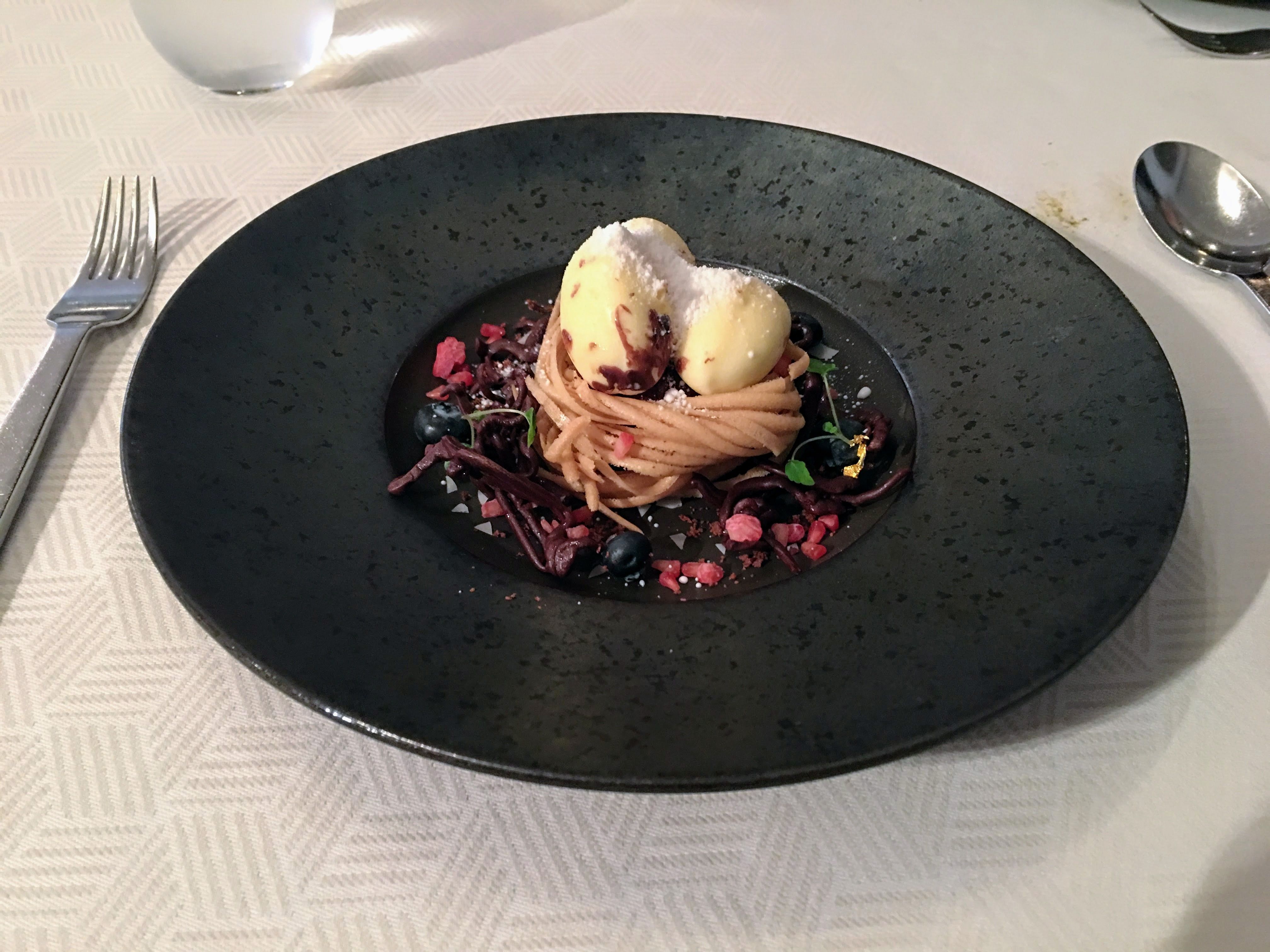 Desert 2: cake with ice cream, also delicious!
另一个甜品,蛋糕和雪糕都挺好吃的。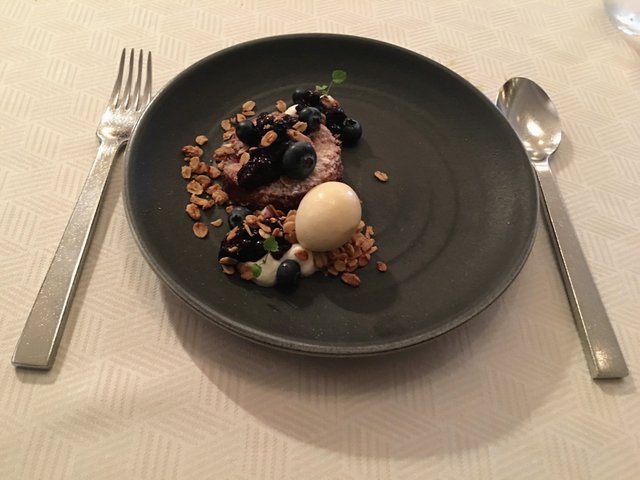 The price
Some of you might be interested about price. It's actually not bad! A pre-fix menu for lunch is $58, including 3 dishes (the pickled fish w/ potato, black-ended sea bass, and cake w/ ice cream). The other three dishes are a bit more expensive so it costs about $200 in total (tax and tips included). As two Michelin star restaurant, it's really decent!
可能有些小伙伴会想知道价格。作为一家米其林两星,这家还挺良心价的。3道菜的prefix只要58刀,而一顿饭下来大概200刀。
If you are interested to try, it's in midtown east, New York.
这家餐馆在纽约中城的东边,有兴趣的话不妨一试!
https://www.yelp.com/biz/aquavit-new-york
Thank you for reading. Your comment, upvote, and resteem are my biggest motivation to post :-)
谢谢您花时间看这篇帖子。您的点赞评论和转发是我持续发帖的动力 :-)
Please follow me https://steemit.com/@leftbank !
You might also like following:
https://steemit.com/steemit/@leftbank/the-spring-of-cryptocurrency-seems-approaching
https://steemit.com/cn/@leftbank/pic-of-day-4-19-2018
https://steemit.com/photo/@leftbank/pic-of-day-4-17-2018