Chicken Salna - South Indian food recipe
Hello steemians, I am going to post the south Indian food recipes in English.
ChickenSalnaRecipe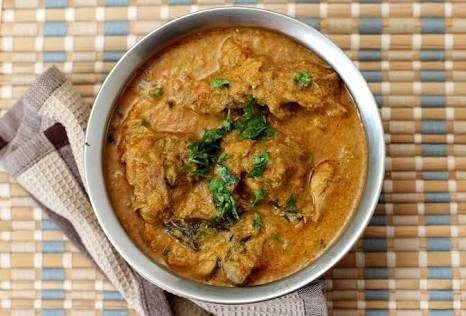 Yield : 3 Servings : 2-3 Prep Time : 20m Cook Time : 40m Ready In : 60m
INGREDIENTS:
Chicken - 1/2 kg
Chilli powder - 2 spoon
The number - the required amount
Yellow powder - a pinch
Salt - the required amount
Onion - 2
Tomato - 1
Ginger - a little bit
Garlic - 6 tooth
Lemon fruit juice - just a little
Jealousy - 2 tbsp
Anise - 2 tbsp
Pepper - 2 tbsp
Dried chilli - 5
Bar - 2
Cardamom - 5
Clove - a little bit
Coconut - 1/2 lid
Method
Step 1
First let the coconut cut half a loop into small pieces. Pour two spoon oil in a pan and fry the coconut until it becomes well colored. In a different bowl put the jaggery, rice, barbecue, pepper and cloves without the oil and then take both.
Step 2
Cut the onion, tomato, ginger and garlic into small pieces. Pour two or three teaspoon oil in a pan and chop after one another. Mix all the above in the mix and grind it well.
Step 3
Cooker or a thick bowl, pour a little oil and chop the chicken till water is drained. Then add some water and grind it, add chilli powder, turmeric, lemon juice and cardamom to two or three (chicken powder). Salad Chicken Salna Ready. It will be delicious if you eat it with paratana.