Purely vegan homemade pizza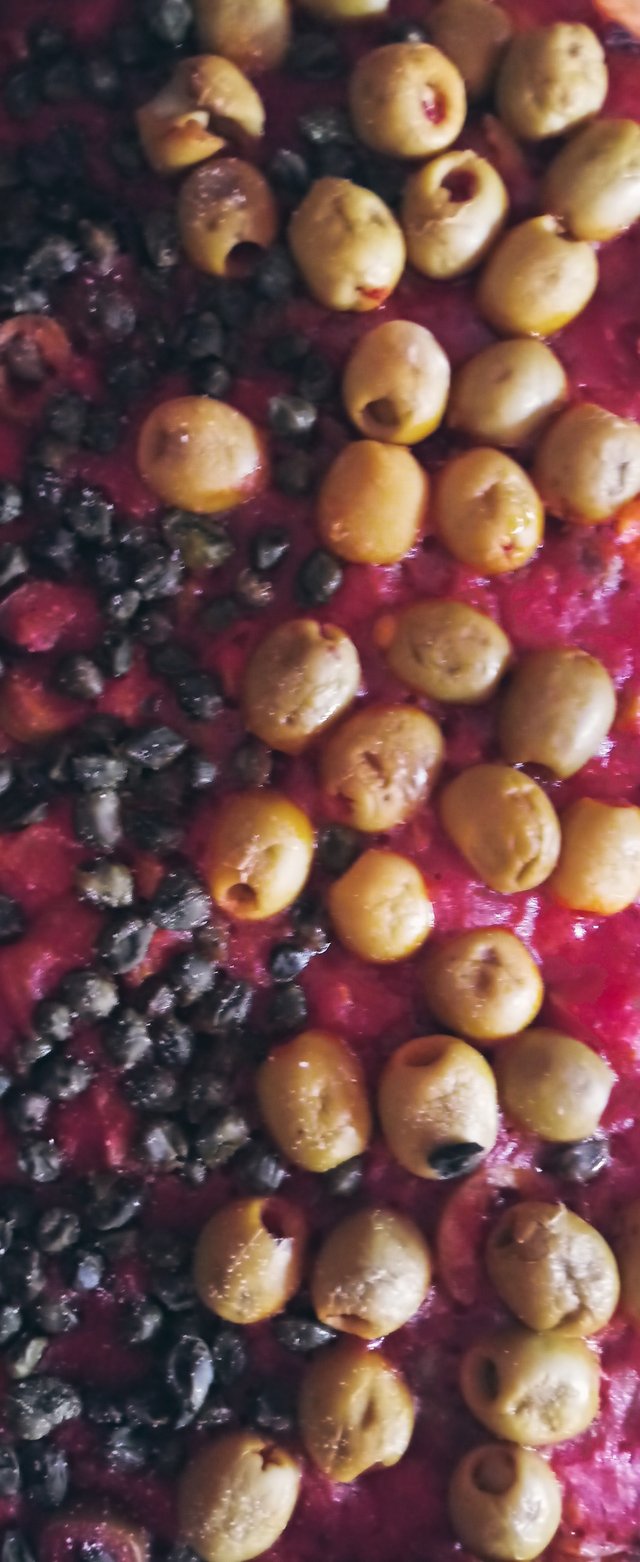 My man made pizza, pure vegan for sunday
lunch.
He bought at the store puff pastry, tomato
sauce with basil, olives stuffed with peppers
and capers.
He placed the puffy pastry in the baking dish,
puff pastry has the baking paper on it, then he
put up the tomato sauce with basil, and nicely
stacked up the capers and olives in rows.
He backed pizza for 15 minutes at about 200 degrees.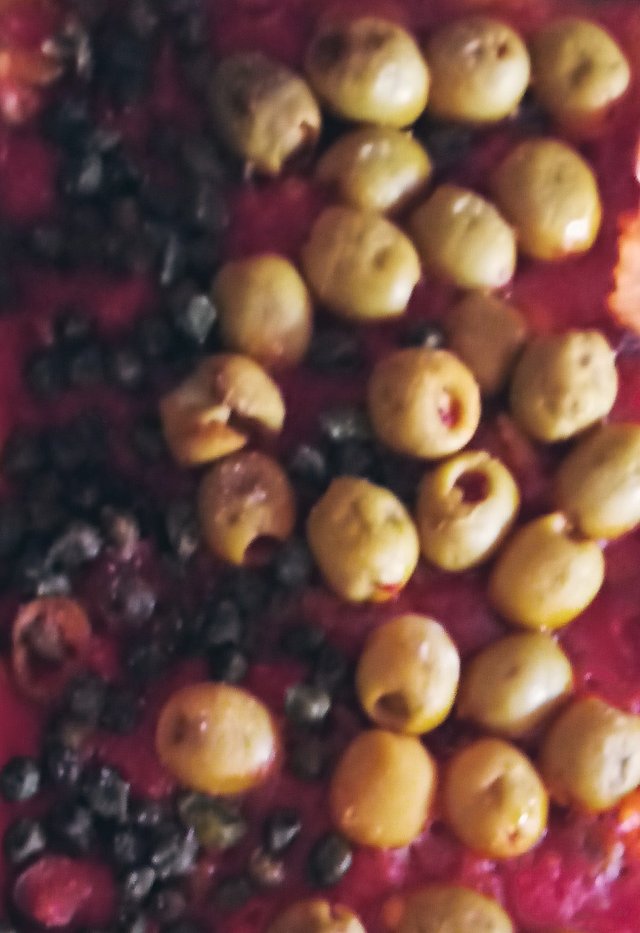 Because my man always lovingly prepares
every lunch for me, it is always great and delicious.
It takes so little, to make me happy.

Image: photographies from my LG Q7