Recepie for quickly made a good vegan pizza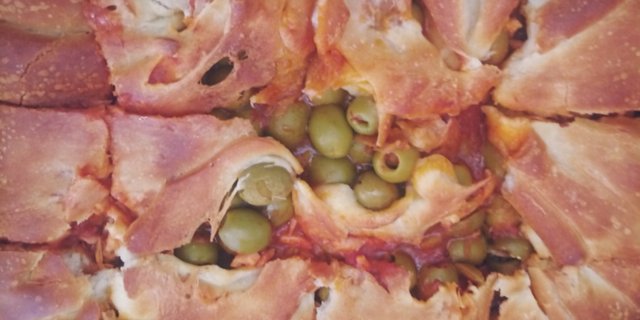 If you want to make a good vegan pizza at home quickly, you can buy puff pastry in most stores, and you can roll it out, usually the baking paper is already there and you add the desired ingredients to it.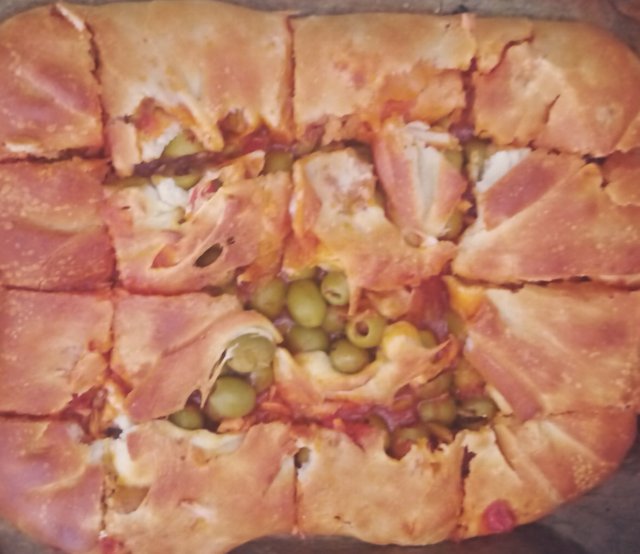 Ingredients for the filling:
~peeled tomatoe
~smoked tofu
~olives
~caper
~tomatoes
~fresh basillica
We shape the dough into the desired shape, I prepare it by folding the edges at the end.
I first put the peeled tomatoes on the prepared dough, and smoked tofu in cubes on them, and so did the rest of the ingredients.
So I bake a vegan pizza at 230 ° C for about 20 minutes so that the dough bakes nicely.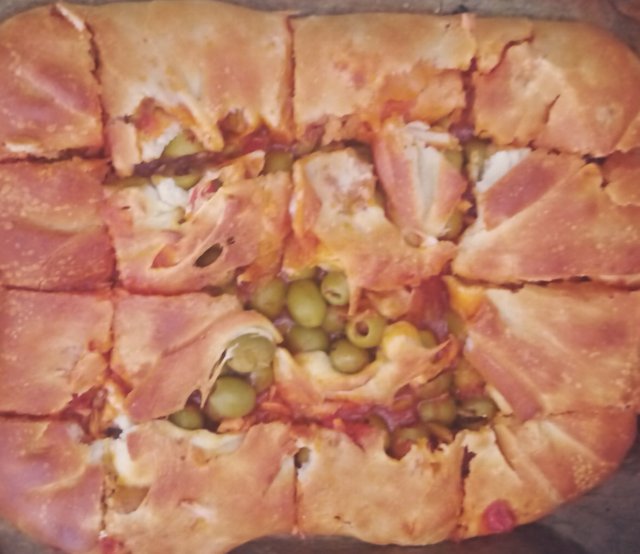 Have a good apettite 🤗
Image: photography from my LG Q7