Cauliflower Tater Tots And Tofu Fritter | Two Recipes
Enjoy two delicious recipes from my kitchen, perfect for snacking with kids and family during free time. Make cauliflower taters in a batch and freeze it and ready to bake anytime. Yet, the tofu fritter will give you wanting more while you enjoy chit chatting with families as snacking going on.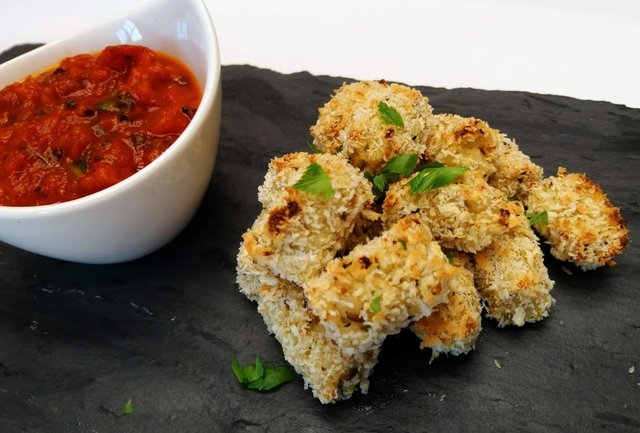 For the cauliflower taters:
Steam or boil half cauliflower half cooked then finely chop. Other ingredients you need are 1 cup of bread crumb, salt, paper, 1 tbsp chopped fresh rosemary, a little bit of dried oregano, 2 eggs white, 1 cup of grated parmesan cheese and 2 fresh chicken sausage (squeezed out from casing)
In a bowl, mix it all ingredients, make it into the shape as you see in the picture then roll it into the bread crumb. Bake until it's cooked, serve with marinara sauce or any dipping sauce you prefer.
For Tofu Fritter: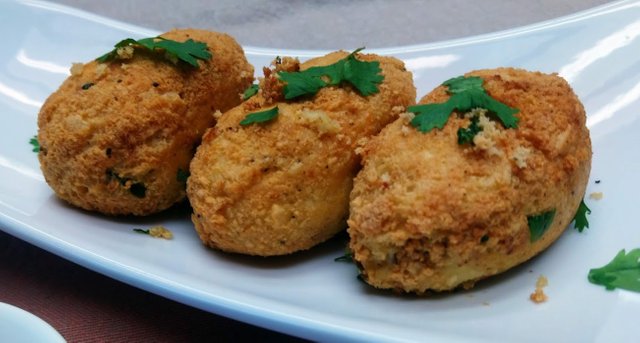 Mash one box of firm tofu and mix it with 1 cup of chopped fresh cilantro, salt, pepper, slice of chives, and the key to the main ingredients to get flavor, tastier and to hold firm and not to fall apart while deep frying is to add 2 squeezed of fresh chicken sausages and 2 of eggs white. If you don't like dip fry you can just simply pan fry it.
Make the shape as you like, then deep fry it into the hot oil. Serve with chili sauce.