Made My Own Martini With Spicy Homemade Olives.
Happy hour from my last Sunday evening. I made my own Martini with garnish homemade spicy preserved olives from my yard. And of course with some chexmix from my neighbor.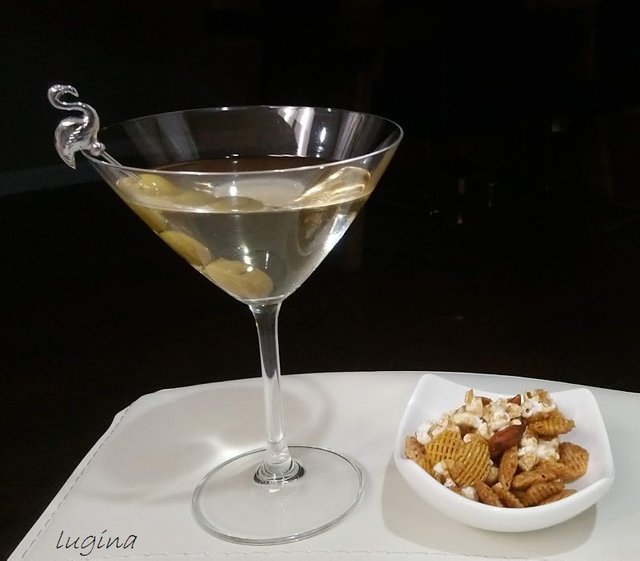 An easy getaway to end my weekend, simply with mix gin and some vermouth along with orange peel citrus spray.
Thank you for visiting my blog and Happy New Year.