New Year's Cheers 🥂 With Cinamon Spiced Pineapple And Tequila Cocktail.
It's raining, foggy and cold in Sacramento during holiday season, but it won't stop us for a toast of "Cinamon Spiced Pineapple Cocktail".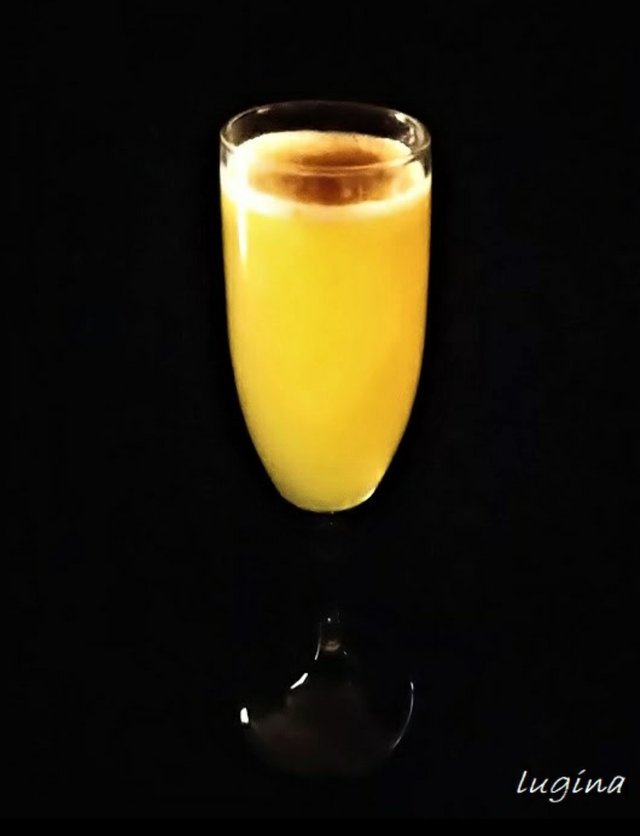 Made from pressed fresh pineapple, tequila, rum, lemon juice, sugar and grated cinamon sticks with measurement 1 big cup of jigger tequila, 1 small cup of jigger rum for every cup of pineapple juice. Or you can adjust to your own desire along with lemon juice, cinamon and sugar (syrup).
I made in two styles, one for new year's eve and for the second night.
First style is garnish in foams of pineapple juice itself with dash of grated cinamon and the other one is garnish with the cinamon stick.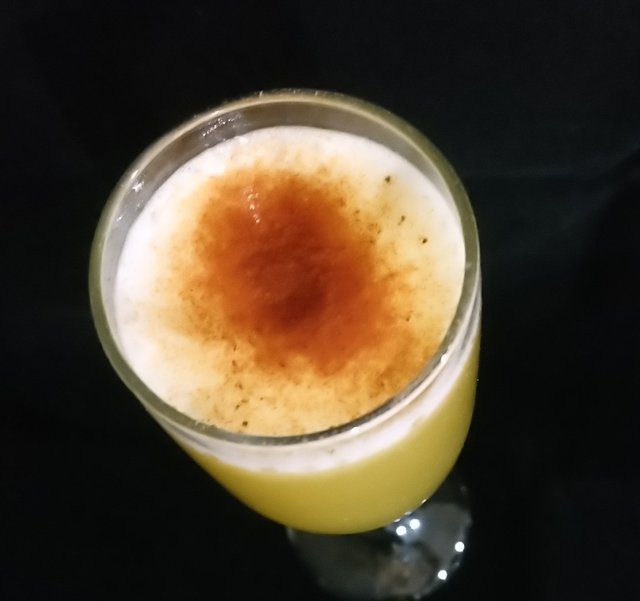 Well, we are taking an advantage of the stay at home order (state order and weather order) by spending time with families on the phone and video call locally and overseas.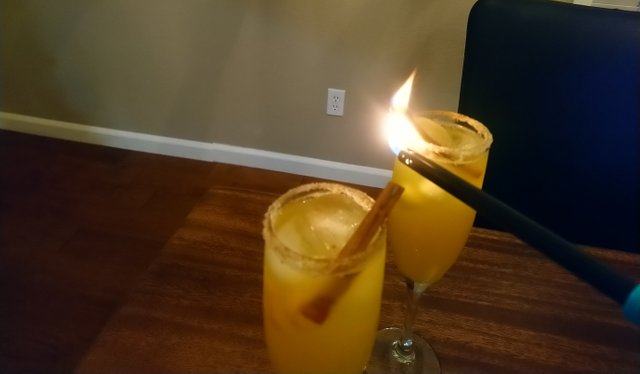 Thank you for visiting my blog,
@lugina.