Orecchiette With Tuna
A Dish Made With Orecchiette Pasta
This tuna pasta is one of my trusted regulars. It is delicious.
My wife could probably live on pasta alone, and my kids are not far behind her. So, when they heard there is a new pasta recipe to test, they were well happy. The kids even more so when they realized that it would be a new shape and that the name translates to little ears. The orecchiette pasta comes from southern Italy. They are small round discs with a slight indent and have a very rough appearance. The indent and the roughness of the pasta helps all the oils and sauces stick to the pasta.
Indregients:
500g Orecchiette Pasta
1 Onion - diced
5 Garlic Cloves - crushed
1/2 Fresh Red Chili - thinly sliced
8 tbsp Extra Virgin Olive Oil
1/2 Bunch Flat Parsley - coarsely chopped
Method:
Pretty simple this one, just a couple of key techniques.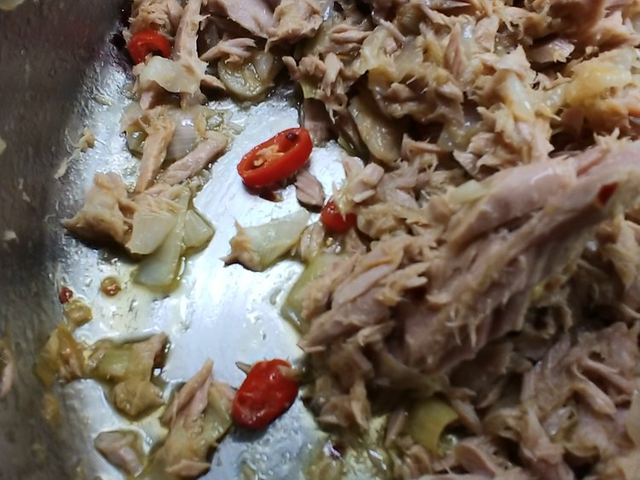 I started taking pictures a bit late in the process for this recipe.
Heat all the olive oil, and add the onions and garlic. Cook everything on a medium heat for 8-10 minutes. No colour, just cook them well.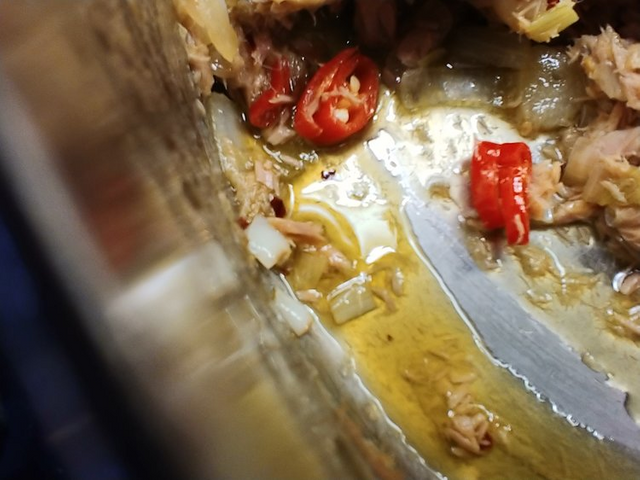 Add the chili and cook for another few minutes, then add the tuna. Turn the heat off and mix the tuna through the onion mix.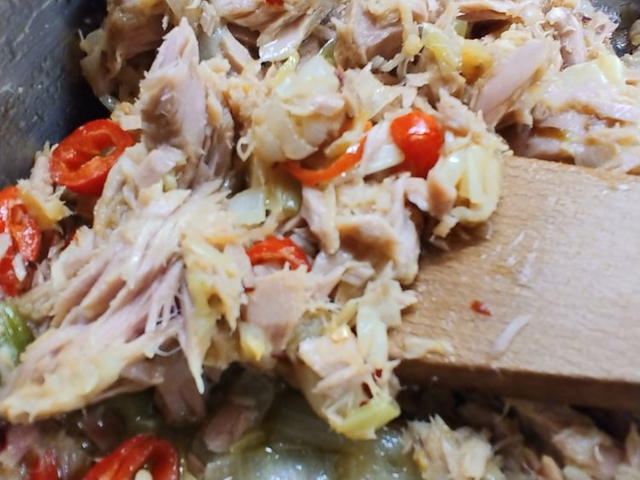 Really mix the tuna through. It is fantastic like this. You can put this on top of some crostini - absolutely amazing.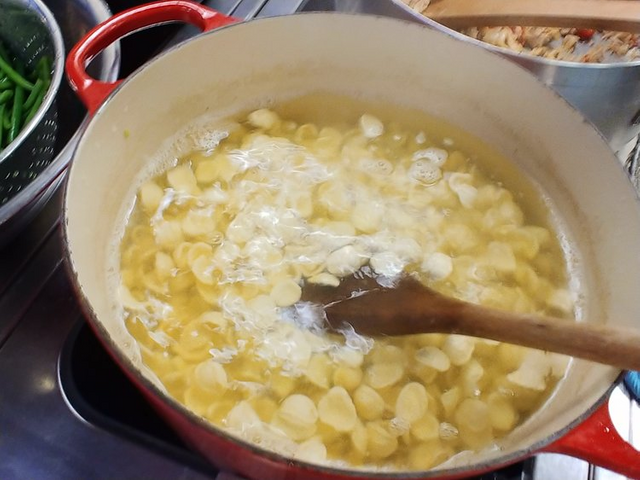 Cook the pasta in lots of boiling salted water for about 11 minutes.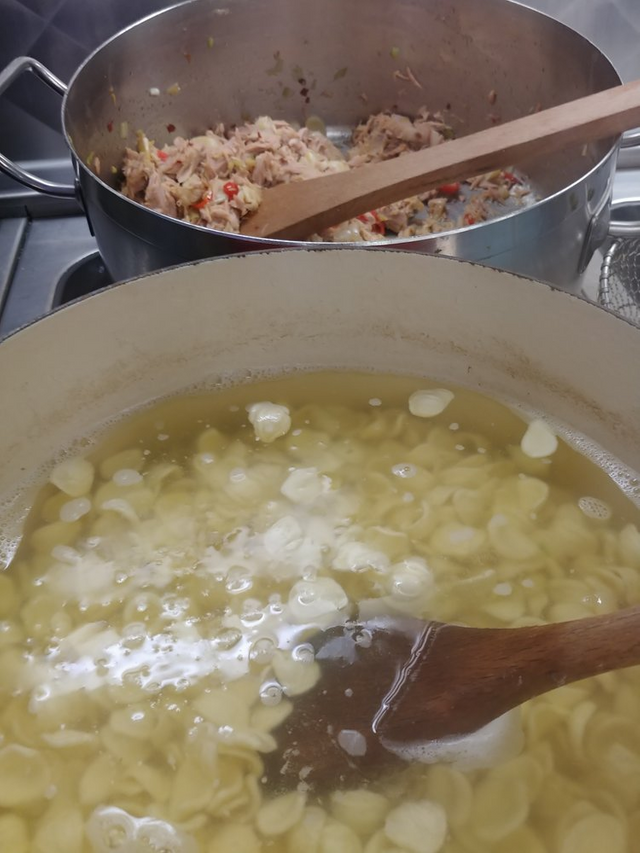 Little pasta technique tip. Throw the pasta in the pan. Continuously stir until the water starts to boil, then set the timer.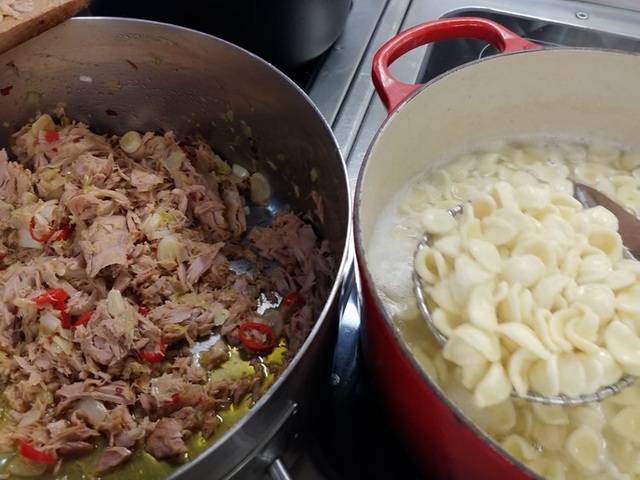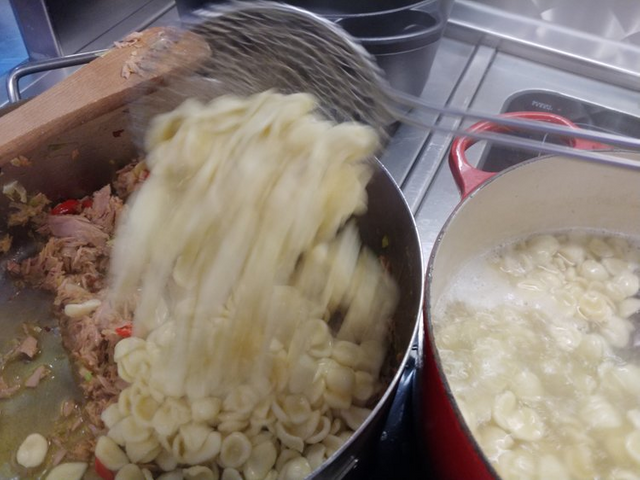 Use a slotted spoon or a "spider" and throw the pasta into the tuna mix. What we want to do here is add some of the pasta cooking water. The water will emulsify with the oil to form our sauce of sorts.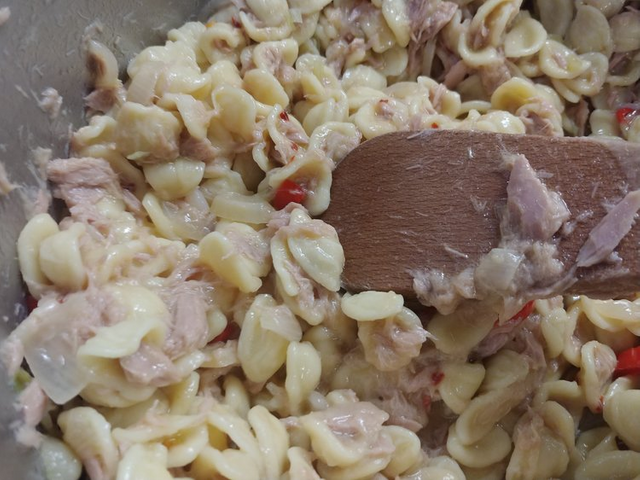 Mix through.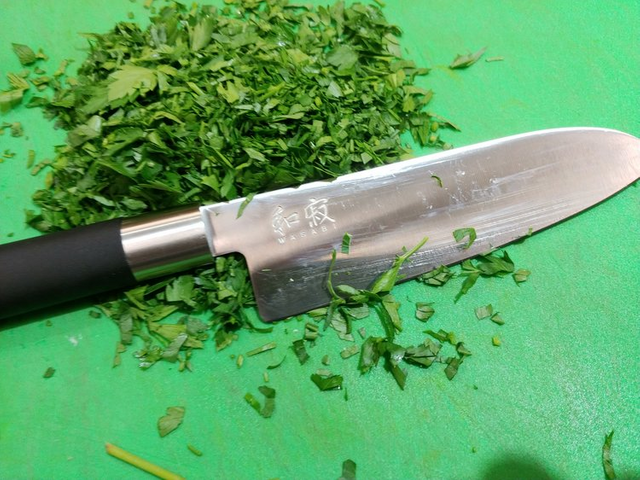 Roughly chop 1/2 bunch of flat parsley.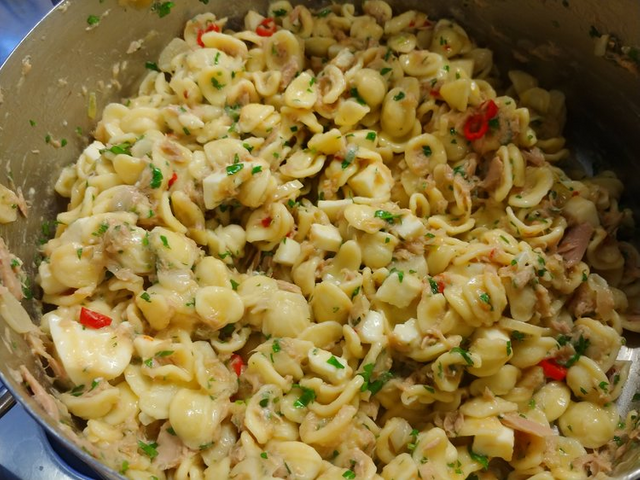 This is what it should look like.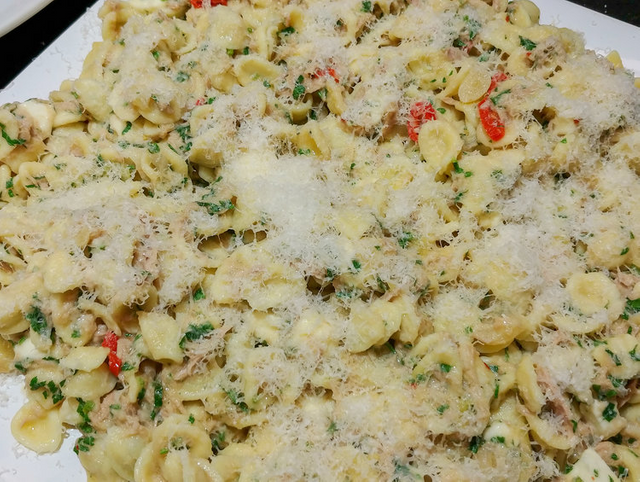 Grate over the parmesan and serve.
Michael xx
Please check my website out:
chef-at-sea.com