Purple corn. Sacred Seed of America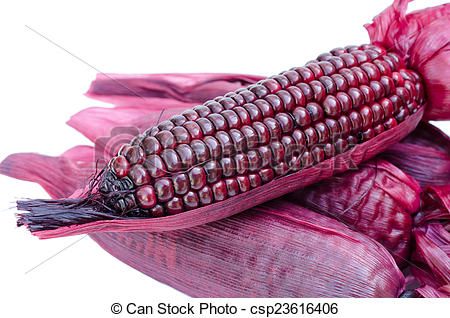 Corn is one of the most important staple foods known to man, it is known that currently is the cereal with the largest volume of production worldwide, surpassing even wheat and rice. From this grain you can obtain derivatives such as flours of different kinds and oils, besides that it is widely used in animal feed. For these reasons, its importance in the world economy is enormous.
It is known that corn (Zea mays) was domesticated more than 10,000 years ago in Central America. Most historians believe that this occurred for the first time in what is now Mexico, in the valleys of Tehuacán (Puebla) and Oaxaca.
According to scholars in Latin America, there are about 220 types of corn, of which 64 different types are Mexican.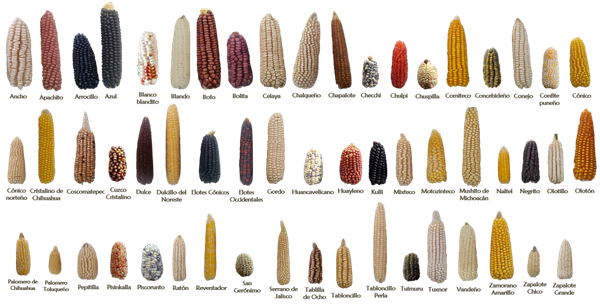 Among the many types of corn that exist, purple corn is of special importance in the Andean region. It grows mainly in the Andes of Peru, Bolivia, Colombia, Ecuador and Argentina, as well as in the Sierra Tarahumara (Mexico). There is also a very little known variety in Venezuela, in the Sierra de Perijá. All these varieties derive from the same ancestral line called "Kculli" that was cultivated since before the Inca Empire.
The color of this corn is due to anthocyanins, natural pigments also present in cranberry, cherry, raspberry, purple cabbage and plums. This represents greater nutritional benefits since these substances have an antioxidant and anticancer effect. It is also used as a natural colorant in the food industry. On the other hand, many studies show that dark maize has a higher percentage of protein than white maize.
In Ecuador it is culturally valued, especially at this time, since it is the main ingredient of the Colada Morada(Porridge of purple corn), a drink that is prepared on November 2 to commemorate the deceased. This tradition is very valid today, both in the countryside and in cities. To make its preparation easier, the "black flour" is commercialized, product of the grinding of this corn.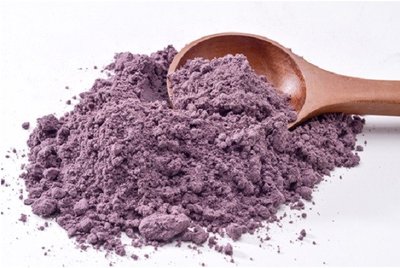 There are innumerable Latin American myths that refer to corn. The Popol Vuh, Sacred Book of the Mayas is perhaps best known and regarding the creation of men it indicates that "of yellow corn and white corn they became the first mother and the first father". This myth of human origin is repeated in many indigenous cultures throughout the continent.
In contemporary literature, the work "Hombres de Maíz" (Maize Men) deserves special mention, a novel by the Guatemalan writer and Nobel Literature Prize winner Miguel Ángel Asturias, published in 1949. In a fragment, Asturias mentions:
"Sembrado para comer
es sagrado sustento del hombre que fue hecho de maíz.
Sembrado por negocio
es hambre del hombre que fue hecho de maíz."
"Sown to eat
it is sacred sustenance of the man who was made of corn.
Sown by business
It is the hunger of the man who was made of corn".
And in a really beautiful work, Father Our Corn, from the also Guatemalan Werner Ovalle López, who writes to them now has felt very well drawn:
"Yo tengo frente de maíz. Yo sueño
la paz del surco iluminado y verde,
coronado de cañas verticales
como lineales templos de azúcar y de fiebre."
"I have corn front. I dream
the peace of the groove illuminated and green,
crowned with vertical reeds
as linear temples of sugar and fever".
With these verses of hope I say goodbye, wait for me the stove and the indescribable aroma of the whole mountain range, condensed in a pot of herbal tea. The flour must already be sufficiently soaked, perfect for the "Colada Morada" that I will now prepare. I'll be telling you ... 😉.
@mystic-natura
You can read my previous publications in these links:
Andean Blueberry: the fruit of the dead.