Curry Lentil Burger Patties: Prepare To Have Your Mind Blown!
I mentioned that my wife made a banquet for me friday however I forgot to mention she'd made some curry lentil burger patties to have during the weekend.
I can say I LOVED LOVED them. So here is the recipe.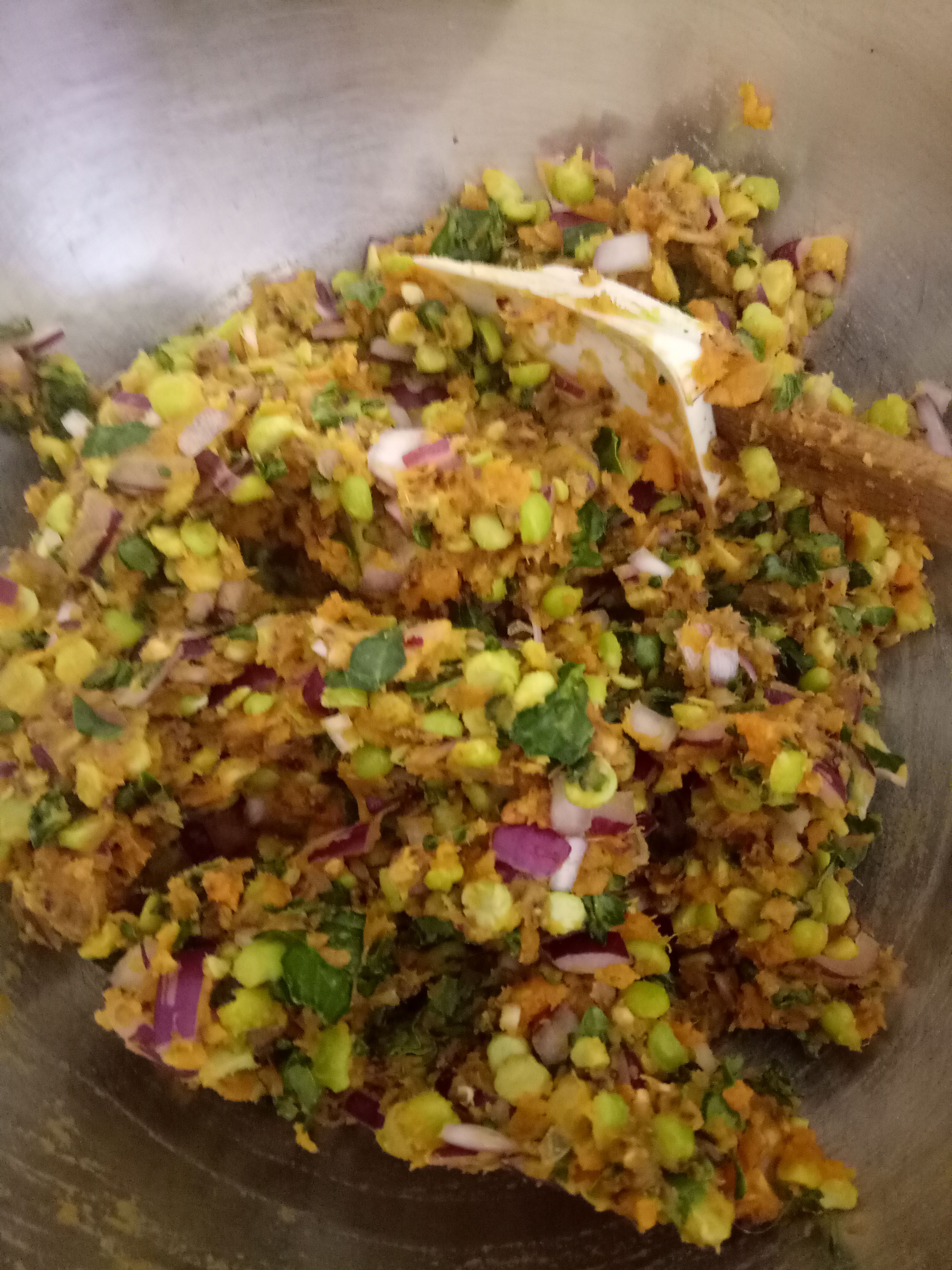 1 sweet potato cut and cooked (steemed or microwaved)
1cup of split lentils (we used green but it doesn't matter which colour you choose) soaked in water with a tsp of curry paste or powder
1 chopped onion
Half a kale bunch chopped
Salt, pepper and curry to taste
Mash the sweet potato, you can add butter and / or salt if desired.
The lentils are soaked until they are soft. If you want them to be soft they will need to be soaked over night or for the day. However as I like them to still have some crunch I soak them for only about 2-3 hrs. I test their crunch by eating one and when I'm happy I drain them. Do not rinse, so you still have the curry flavour that they were soaked in.
Then you mix all ingredients together. Add salt, paper and curry as desired.
Make into patties and lightly fry them on a pan.
Then all that's needed is to prep it into some buns with the regular burger continents and you have a yummy curry lentil burger 🍔
They blew my mind!