I made a nice dinner for myself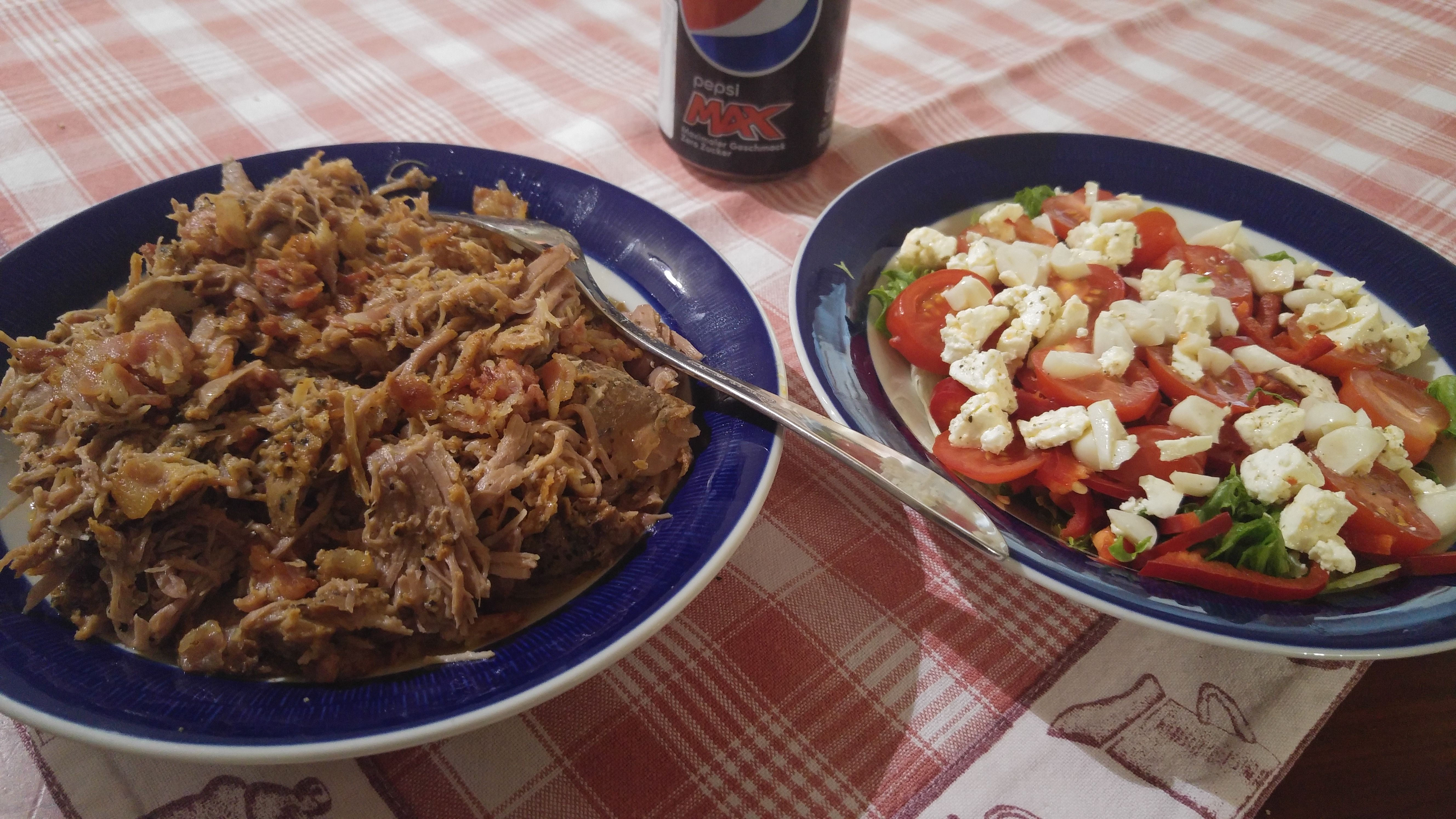 I was supposed to have a date today, but it was cancelled. No friends could come visit me too. I dont like making food for myself alone. I love making food and eating when i am with someone. So recently I have been visiting family much to eat there or inviting friends.
Usually people make boring food for themself like just warming some premade food. To motivate myself more, I decided that I was gonna be posting it on Steemit. Then it was more fun to make something for myself, when I could share it with people to see.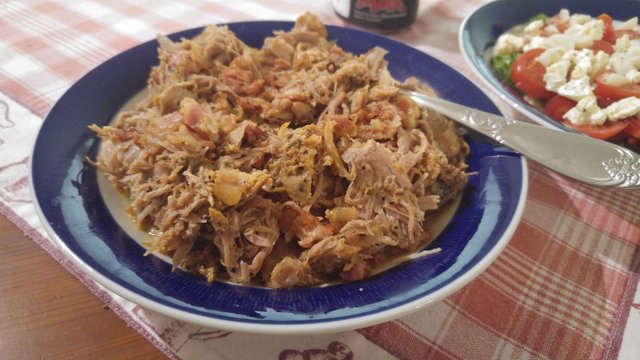 Pulled pork with bacon.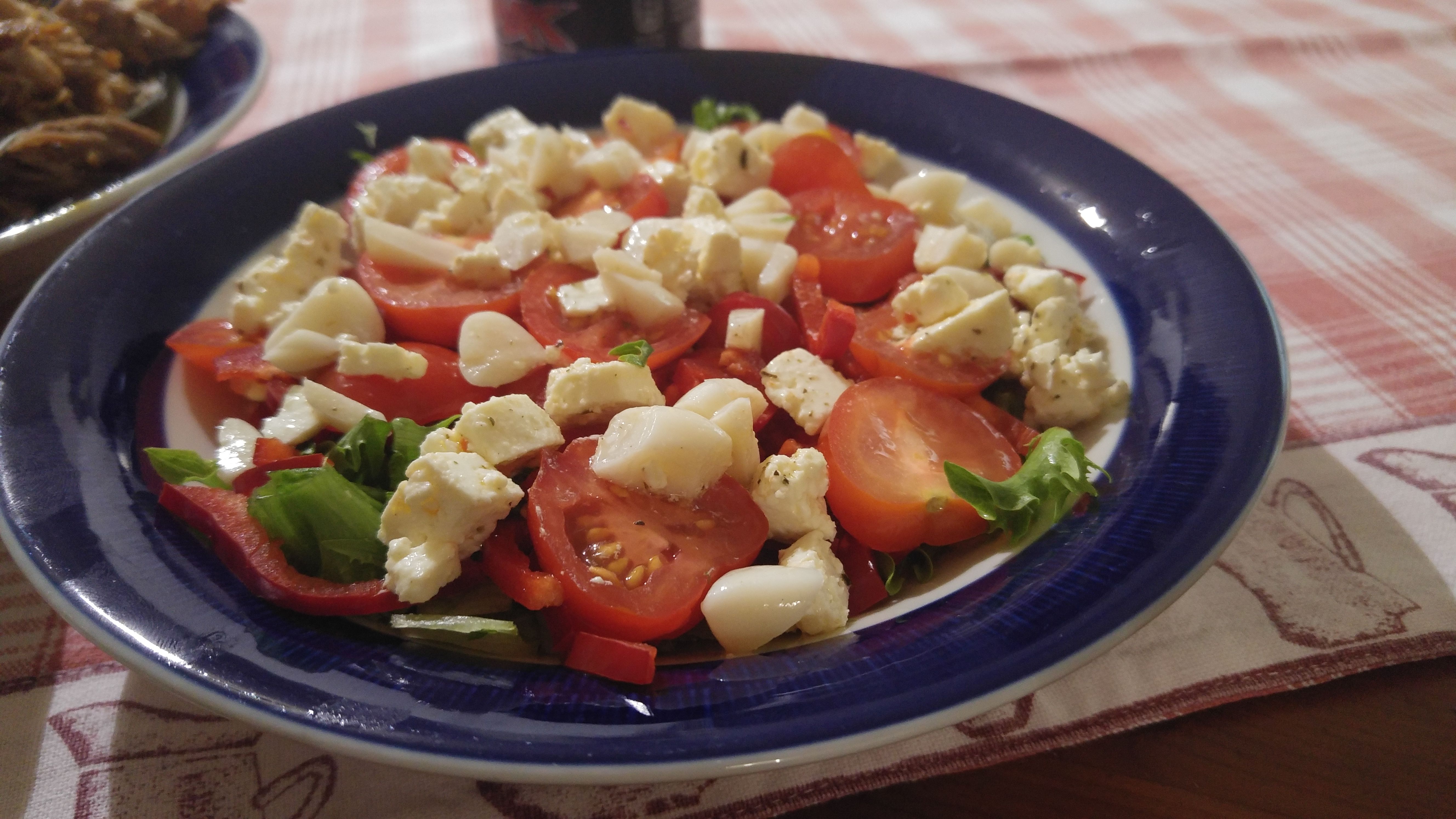 Salat with very sweet red peppers, tomato, feta cheese and pickled garlic.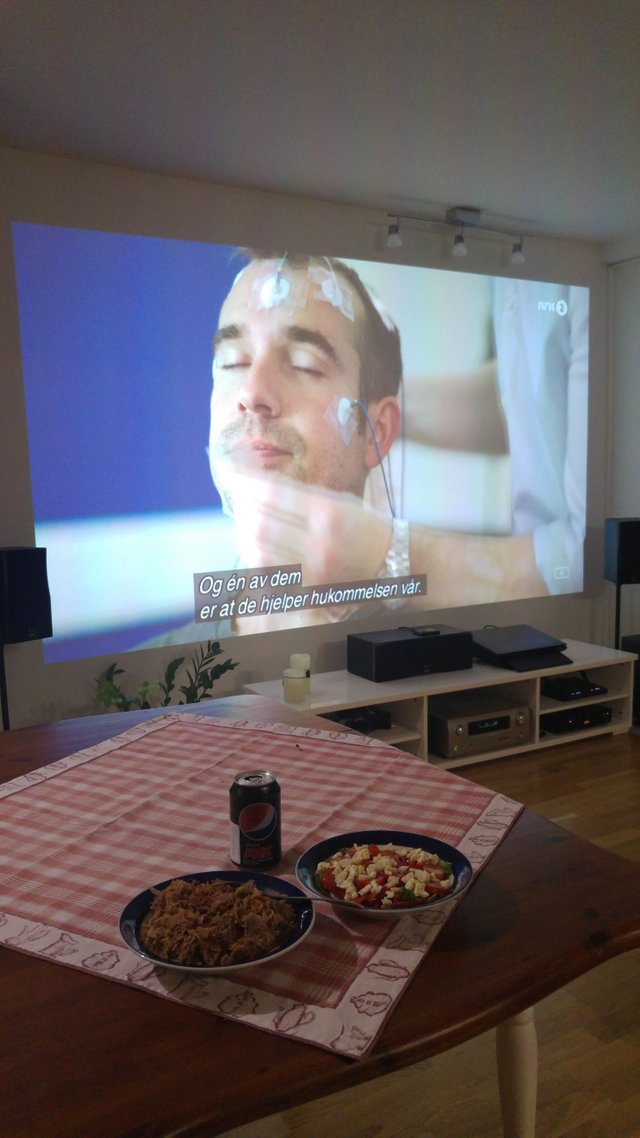 When you are alone you can enjoy yourself with tv. Science show ftw!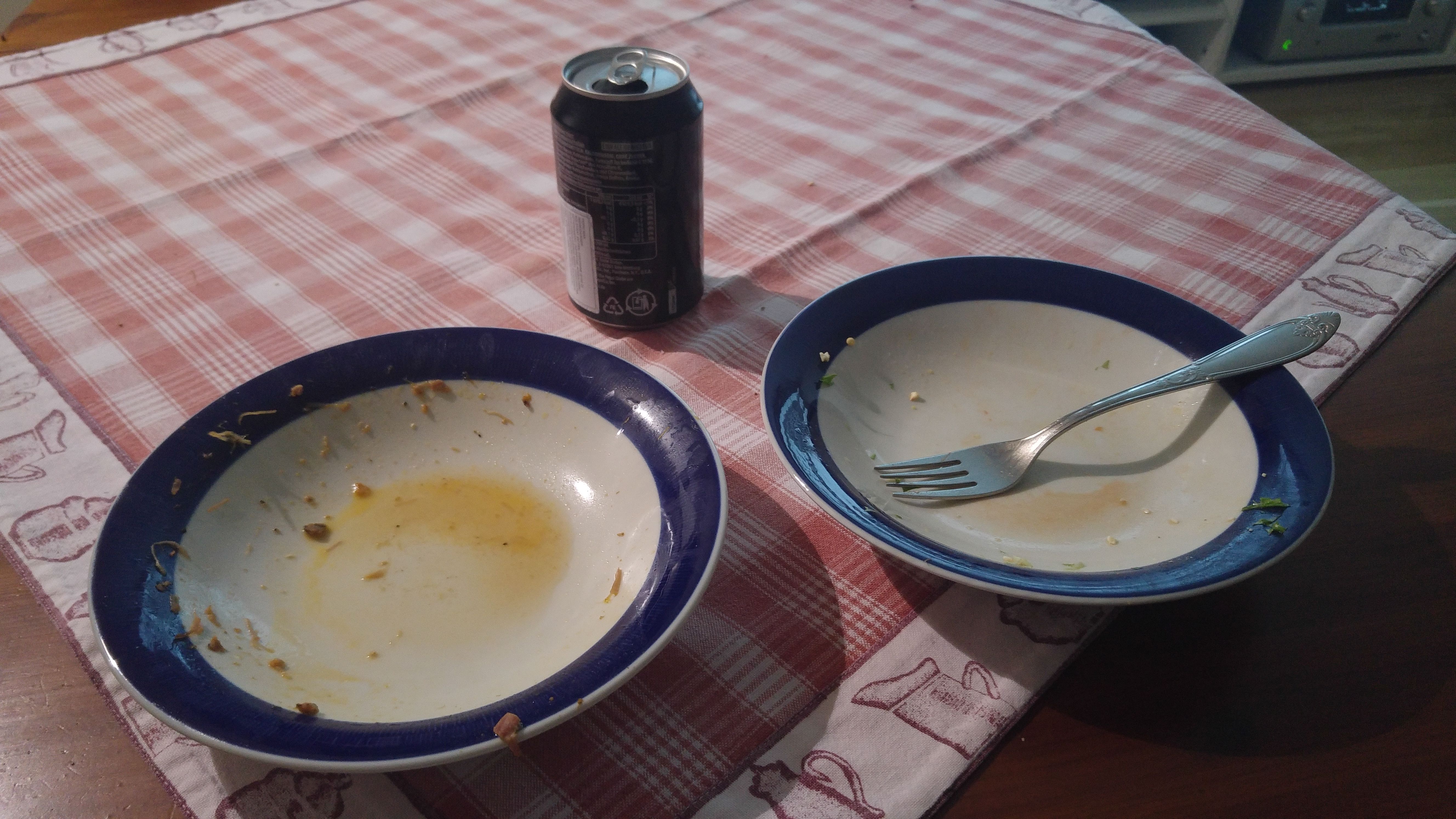 Yes, I ate it all! No wonder, I am a viking. Definitely using my brain a lot also requires a lot of energy.